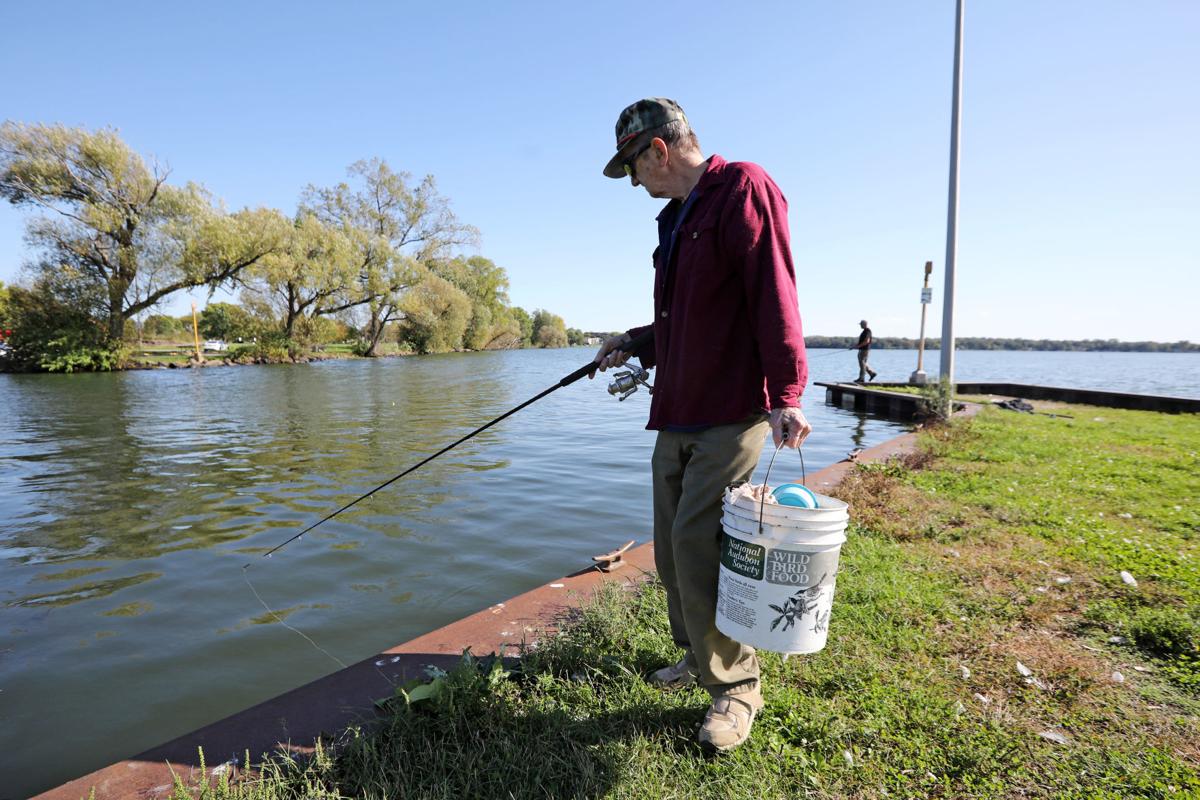 In the wake of reports of elevated levels of hazardous chemicals in Starkweather Creek, Madison Mayor Satya Rhodes-Conway renewed calls Tuesday for the Wisconsin Air National Guard to address soil and groundwater contamination at Truax Field.
The DNR said it plans further investigation to identify potential sources of contamination, but firefighting foam used in training at Truax Field, where the west branch of Starkweather Creek originates, has long been a known source.
In a statement, Rhodes-Conway called on the National Guard to complete a site investigation into the extent of PFAS contamination and implement a clean-up plan "as soon as possible."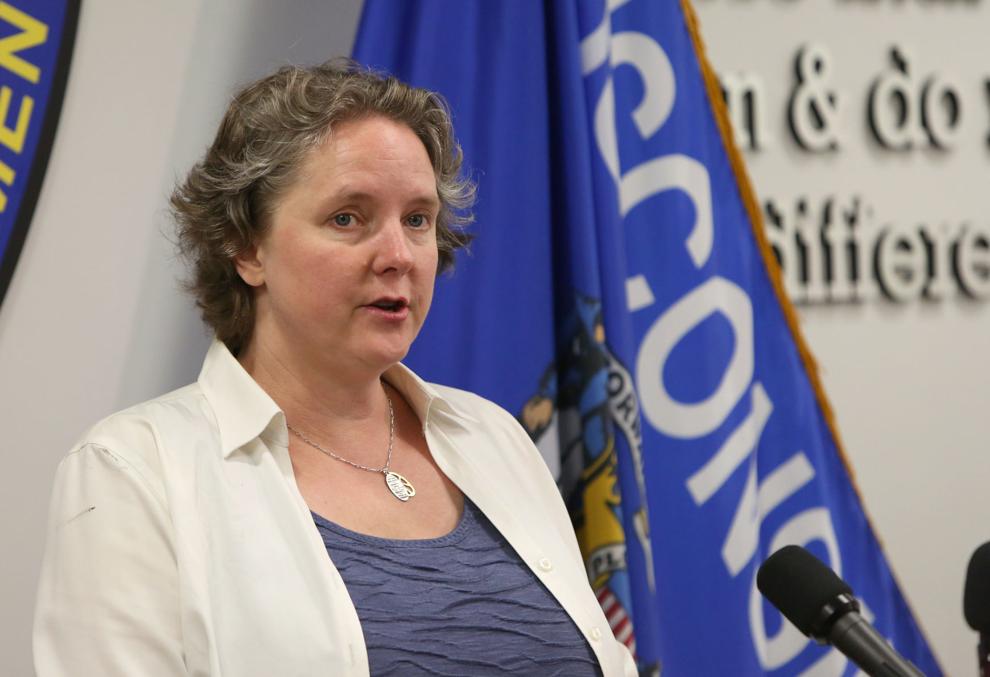 "The Wisconsin National Guard takes this issue very seriously, and we will continue to work with the city, the county, the DNR and other partners statewide to ensure we remain in compliance with all federal advisory levels for PFOS/PFOA," Capt. Joe Trovato of the Wisconsin Air National Guard said in an email.
Trovato did not say if the Guard has any immediate plans to complete the comprehensive PFAS investigation agreed to by the Guard, city and county in 2018.
Public Health Madison and Dane County is working to create signs advising the public of the presence of PFAS, including warnings against people or pets drinking the water and suggesting people wash their hands after touching the water.
The signs will not include any specific warnings against consumption of fish from the stream but will refer to state guidelines related to PCBs, which suggest children and pregnant women not eat panfish more than once a week, said Public Health spokeswoman Sarah Mattes.
Mattes said the department is consulting with Friends of Starkweather Creek and local residents about the best placement for signs and whether they should be posted in languages other than English.
Concern for anglers
The DNR is still awaiting test results on fish collected from Starkweather Creek and is considering a more comprehensive fish monitoring program next year.
Maria Powell, executive director of the Midwest Environmental Justice Organization, said anglers need to be warned now that fish could contain much higher concentrations of PFAS than water tests indicate.
"People are fishing from the mouth of the creek and eating it right now," Powell said. "Given these high PFAS levels in water, the levels in fish are very likely much higher. Will anglers be warned?"
The mayor said the PFAS contamination of Starkweather Creek does not affect the city's drinking water, which is drawn from deep wells.
However, the Madison Water Utility has voluntarily shut down Well 15 on East Washington Avenue, which is near the airport, because of elevated levels of PFAS, and the utility is expecting results this week from tests at three seasonal wells, including Well 8, which is near Truax Field.
Cancer risk
PFAS are a group of chemicals found in numerous products, including foam used to fight oil-based fires. Studies have shown two of these compounds, PFOA and PFOS, may increase people's risk of cancer and affect cholesterol levels, childhood behavior, the immune system and the ability to get pregnant.
There are no federal health standards, but the DNR is working to establish water standards for PFOA and PFOS.
The state Department of Health Services has recommended a combined groundwater enforcement standard of 20 parts per trillion for those two compounds but has not issued any guidance on surface water. Michigan has set surface water standards of 11 to 12 ppt for PFOS, the compound most likely to build up in fish.
The test results announced Monday were from the first round of samples taken this summer from five bodies of water near known or suspected PFAS contamination sites, including firefighting training grounds and two spots where elevated levels were previously found in fish and wildlife.
Of the five sites surveyed, the west branch of Starkweather Creek near Fair Oaks Avenue, in Madison, had the highest concentration of PFOA and PFOS, at 43 ppt and 270 ppt. Samples taken near Atwood Avenue, just above a popular fishing spot where the creek enters Lake Monona, showed a combined PFAS concentration of 187 ppt.
Tests results released last month showed potentially dangerous amounts of PFAS entered Lake Monona after a July 19 transformer explosion near Downtown Madison.
Samples from the storm sewer outlets on July 25 had PFOA and PFOS concentrations between 17.4 and 21.9 ppt. Including some newer unregulated PFAS compounds, the concentrations were as high as 92 ppt.