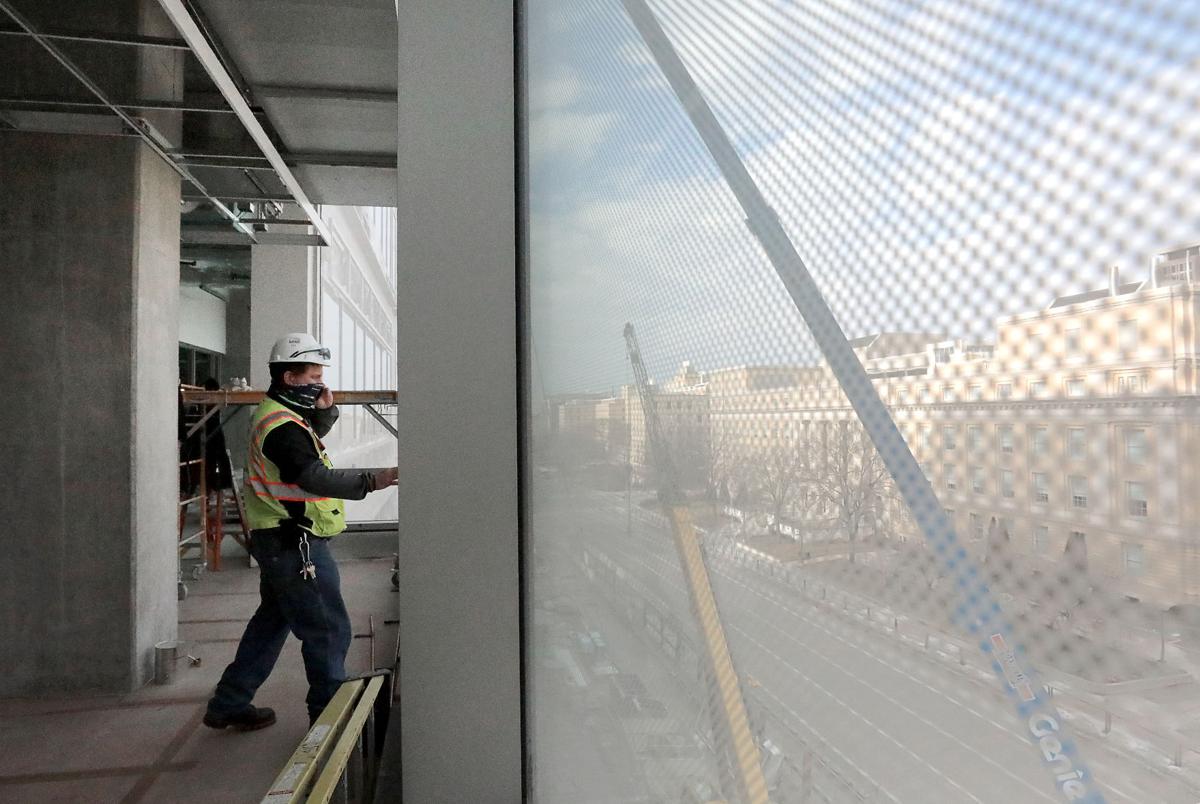 A conservative law group is challenging a new Madison ordinance requiring "bird-safe" glass in new construction.
The Wisconsin Institute for Law and Liberty (WILL) filed a notice Wednesday on behalf of four real estate, development and construction organizations warning the city that the ordinance runs afoul of state law and is unenforceable.
The ordinance, adopted by the City Council in August, requires that buildings over 10,000 square feet and other large structures include safety features — such as dots, lines or other patterns — in some windows to reduce the risk of birds colliding with the glass.
But WILL contends that's illegal under a 2014 law that prevents cities from adopting building code requirements that go beyond the minimum standards adopted by the state Department of Safety and Professional Services.
The development groups say it will also increase construction costs and discourage investment in the city.
"This overstep is costly. Increased costs, especially when they're not required by the building code, are passed on to consumers in the form of higher rental costs," said Brad Boycks, executive director of the Wisconsin Builders Association. "The City of Madison going above and beyond the code not only undermines the law, but has a negative impact on rental costs for Madison families."
Assistant City Attorney John Strange said the ordinance is "a valid exercise of the City's zoning authority and does not set construction standards that are preempted by the state building code."
"The city will process WILL's claim like it processes all other claims, with the (City) Council ultimately approving or denying the claim," Strange said.
Bird-safe glass can cost two to four times as much as typical glass, according to Smart Growth Madison, which lobbied for a more tailored ordinance but is not a party to the legal challenge. But builders can comply with the ordinance by designing smaller windows or simply applying stickers to the glass.
Collisions with buildings are the second-leading cause of bird deaths, killing nearly 600 million birds a year, according to a 2015 study. Transparency and reflectivity can make large swaths of glass look like open sky to a bird.
"It's a huge problem," said Matt Reetz, executive director of Madison Audubon. "Unlike a lot of problems, it's more easily solvable."
At a public hearing last summer, 82 people registered in support of the ordinance and four opposed it.
John Mielke, president of Associated Builders and Contractors of Wisconsin, said the ordinance "no matter how well-intentioned, is the first slippery step toward creating a confusing patchwork of local red tape and higher building costs."