Dane County and the city of Madison are pooling resources to expand the use of water filtration systems at five public beaches plagued by algae blooms.
City and county leaders announced plans Thursday to construct a $100,000 "clean beach treatment system" next spring at Warner Park beach on Lake Mendota and install similar systems over the next several years at beaches in Tenney, Esther, James Madison and Vilas parks.
County Executive Joe Parisi said everyone should have the opportunity to swim, even if they can't afford admission to a pool.
"Nothing beats going to the beach for the day," Parisi said. "It's also free."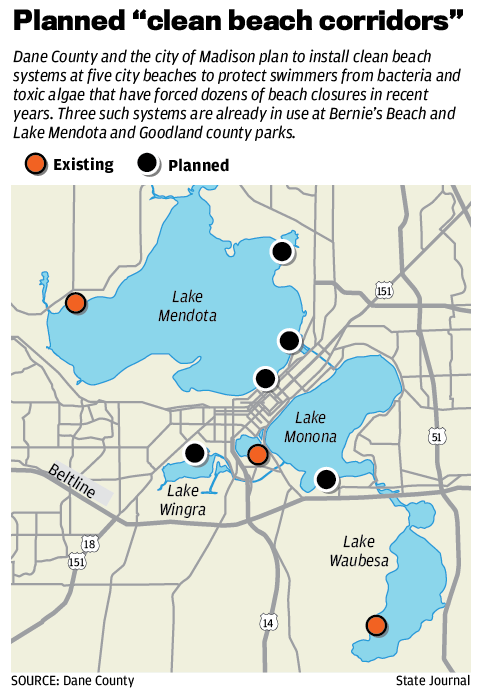 But widespread blooms of toxic algae, a result of too many nutrients in the water, forced a record number of beach closures in 2018, including a stretch of Lake Mendota between UW-Madison and Middleton.
John Reimer, assistant director of the Dane County Land and Water Resources Department, designed the first such system while working for the city of Madison in 2011.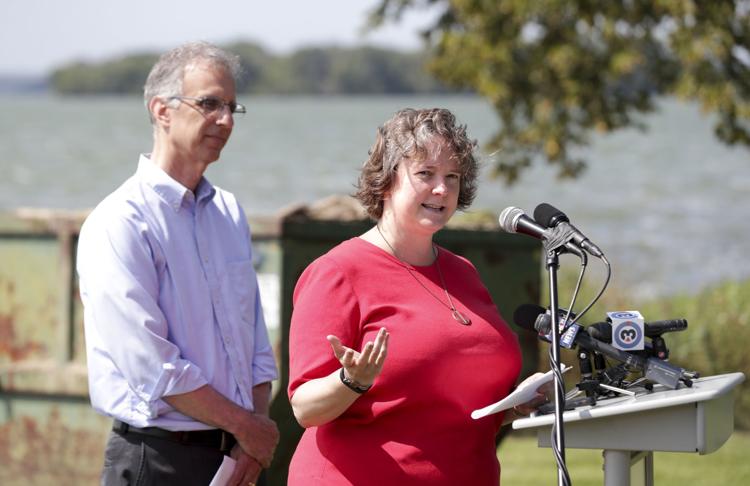 The system uses an impermeable curtain to cordon off water around a beach. The water is pumped through a sand filter and ultraviolet treatment system on shore to remove harmful algae and bacteria.
Reimer likens it to a swimming pool inside the lake but without chemicals.
Over the past two years, the five beaches slated to get treatment systems were closed one out of every five days on average. Vilas Park beach was out of commission for more than a third of the time this summer.
You have free articles remaining.
Register for more free articles
Stay logged in to skip the surveys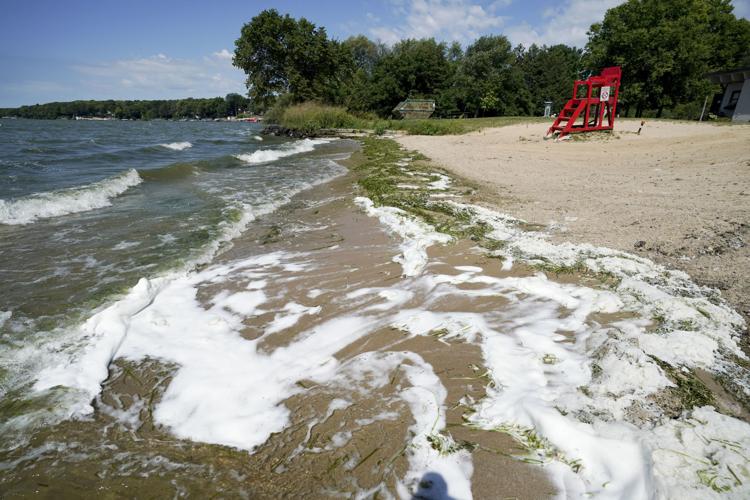 Clean beach corridors at Lake Mendota and Goodland county parks drastically cut the number of closures in recent years, according to numbers from the Dane County Health Department. Prior to installation of the systems those beaches were closed about 25 days each year. Goodland was open every day this summer, and Mendota closed just once because of the smell from a nearby bloom that didn't penetrate the barrier.
Under the mutual agreement, Dane County will pay to install the systems and the city will handle the maintenance, which Reimer said typically costs less than $1,000 a year.
Officials view the measure as a stop-gap while more far-reaching efforts continue to stop the flow of phosphorus and other nutrients into the lakes, largely due to runoff from farm fields and city streets.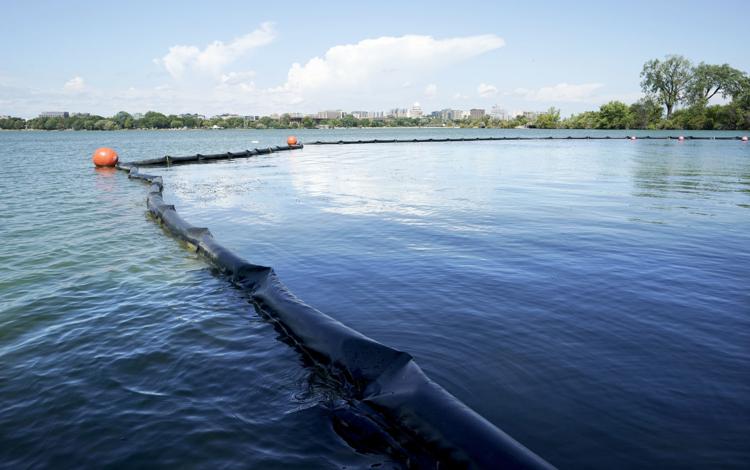 Earlier this year, for example, Dane County acquired a 160-acre farm adjacent to the Pheasant Branch Conservancy in order to restore it to prairie, which is expected to keep about 5 million gallons of water from entering Lake Mendota each year.
Other initiatives seek to remove sediment and vegetation from the Yahara River in hopes of moving water more quickly through the chain of lakes fed by the river.
Mayor Satya Rhodes-Conway said the treatment systems will keep key city beaches open all summer.
"It allows the public to go swimming … regardless of what is going on in the larger picture," Rhodes-Conway said. "This is just one example of the good work we can do when we work together."
The Yahara Lakes: Giants Among Us
The Yahara lakes are the Madison-area's dominant natural feature. They affect our daily lives, yet we may not know them well. This Wisconsin State Journal series examines the history, impact and health of our lakes.