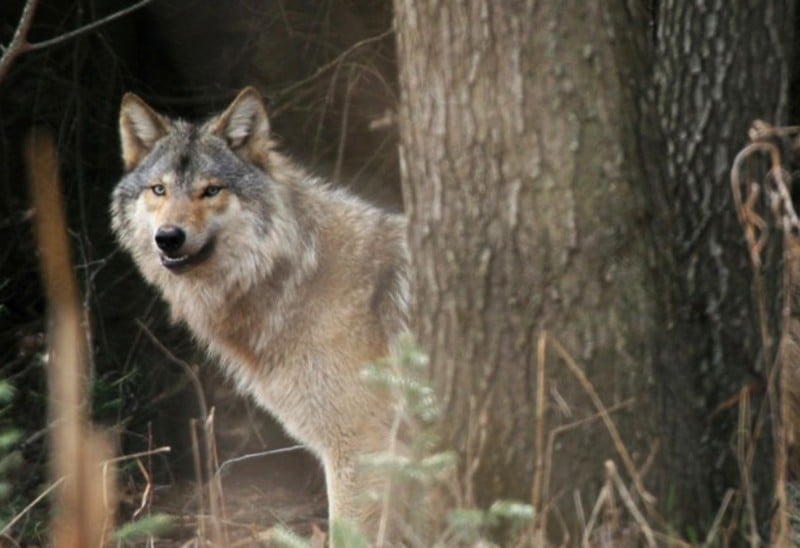 Legislators concerned that a proposed wolf hunt goes too far are hoping to amend a bill scheduled for a vote before the state Assembly on Tuesday, seeking to shorten the season to protect pregnant wolves and eliminate night hunting.
"I'm getting emails from all over the state about this," said state Rep. Brett Hulsey, D-Madison, one of the legislators who will try to amend the bill.
The bill, which already passed the Senate, calls for the state Department of Natural Resources to establish a hunting season for wolves, which were just removed from the endangered species list. The proposed season would run from October through February. It also allows night hunting and the use of hunting dogs.
Hulsey said the length of the proposed season means hunters would potentially be shooting wolves that are carrying young in January and February. He said shortening the season so that it runs from October to December would solve the problem.
The bill passed by the Senate included several amendments that addressed at least some concerns expressed by state wolf experts during hearings on the original bill. Those changes, for example, give the DNR more authority to establish hunting zones and control the number of wolves killed, targeting the hunt in areas where depredation is a problem.
Wisconsin is now home to about 1,000 wolves thanks to a recovery program that started in the 1980s after wolf populations in the state dropped to near zero due to over-hunting and bounties.
But a number of experts remain concerned about the length of the season, especially because of the threat to pregnant females. Randle Jurewicz helped manage the state's wolves for years in the DNR's Bureau of Endangered Resources before his recent retirement. He said the shorter season would be an improvement.
Jurewicz is also concerned, however, that the bill that was passed by the Senate allows the use of dogs to hunt wolves. He said he is concerned because the hounds most Wisconsin hunters use, mostly to hunt bear, are no match for wolves and that the bill requires the state to pay hunters if their dogs are killed by wolves.
Allowing the use of dogs, Jurewicz said, would turn the wolf hunt into a giant dog fight with the edge definitely going to the wolves.
"It's still a big problem," Jurewicz said of using dogs. "These are not raccoons. These are not rabbits. They aren't even coyotes. They don't run away from a lot."
Because more dogs are likely to be killed, Jurewicz said, the state probably will not have enough money to cover both the payments on dogs and on livestock or pets killed by predatory wolves, Jurewicz said. That money, under the bill, is supposed to come from license fees.
Late Monday, it was uncertain whether Democrats were going to propose an amendment that would remove the use of dogs from the bill.