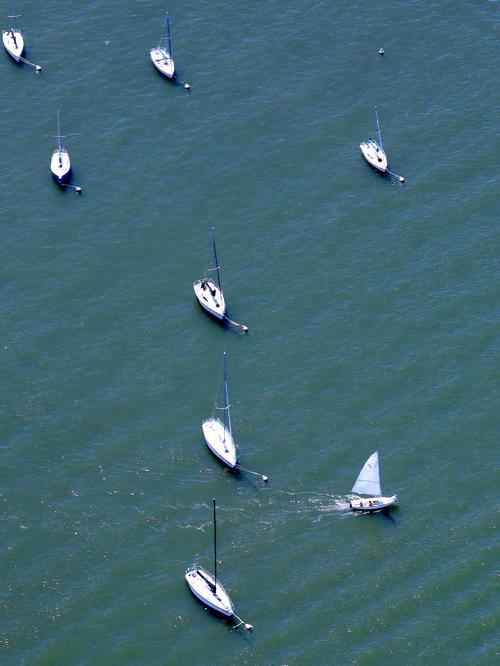 Think of the Yahara River lakes as one big, stunningly beautiful creature. A living organism.
It's a docile being, mostly, but not always. Drawing power from the wind, it hammers its shores. Sometimes its big, northernmost segment just braces itself against Tenney Park and shoves its watery girth back upstream four miles to the north into Cherokee Marsh.
This sloshing back and forth of billions of gallons of water can go on for hours.
These lakes are capable of more than we might notice when we're sipping a beer and watching the sun go down over Picnic Point.
Yet there are some things the lakes do that do not go unnoticed.
When people notice changes in the shoreline, they call John Reimer. A rail-thin 30-something UW-Madison graduate with a sandy mop of curls that might be thinning a little, Reimer has been placed in charge of controlling the movements of our watery, 194-billion-gallon organism.
He's supposed to keep the beautiful beast from causing any damage. And he does this with his phone. No joke.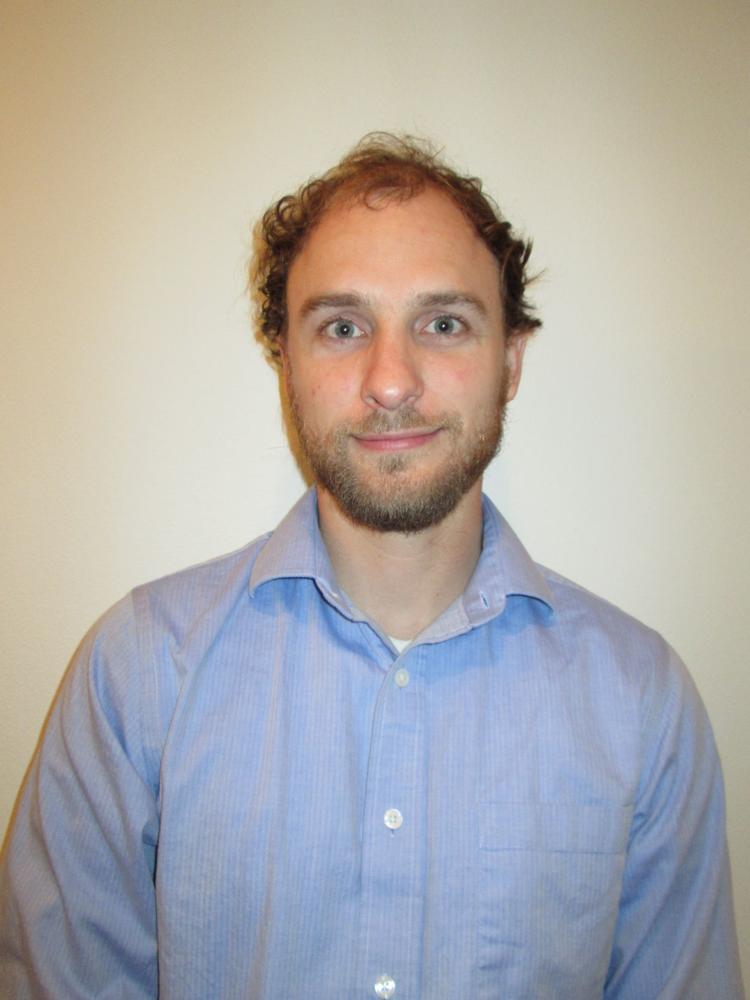 Reimer customized an app used by industry so he can open and close the floodgates. He controls the Madison-area lakes by dancing his thumbs across the phone he carries in his pants pocket.
He works for Dane County, which is in charge of keeping lake levels from rising too high or falling too low.
People call him when they don't like what they see on the lakes.
If a lake gets too low, boaters worry about scraping bottom. It costs money to fix a boat keel or propeller.
If the level of lake rises too high, it's also a problem. Waves chew up the shore. More soil and pollutants cloud the water. In Cherokee Marsh high water has carried away swaths of vegetation and left the land more vulnerable to erosion.
Downpours, floodgates
It sounds simple: Rain raises lake levels. Open the dams and watch the water go back down.
But there's much more to it.
The rain falling on the Yahara watershed drives water levels up.
And not just the rain that fell yesterday. Rain that fell a few days ago is still heading for the lakes. After a big storm, lake levels go up faster and faster for a week, and then rise more slowly for a few more days. The flow into Lake Monona peaks a day or two sooner because it is surrounded by pavement that rockets rainwater through storm drains.
And each lake has its own drainage basin. A cloudburst south of McFarland will affect Lake Kegonsa. A downpour in DeForest will pump up Lake Mendota.
There are other factors: The speed of water heading for the lakes can be faster or slower depending on soil type, crops in farm fields, and whether or not the ground is frozen or still saturated with water from the last storm.
Reimer has it down to a science.
And yet, water levels are rising higher and higher. The risk of flooding continues to grow.
Lake Mendota levels have been rising since 1916, and the lake is at least five feet higher than its natural level because of the Tenney dam. Since 1993, Lake Monona has hit seven of its 10 highest levels of the past 100 years.
Why? The climate is becoming wetter. High-intensity rainstorms are happening more often. Buildings and pavement cover more and more land.
All together now
Three dams along the Yahara River can be used to lower water levels.
In the old days, workers had to drive to the dams to open floodgates. Several years ago a computer-based remote-control system was installed. Since last year, Reimer and two co-workers have used a phone app to flip the switches.
Farthest upstream is the Tenney dam, which controls how fast big Lake Mendota drains into its Yahara River outlet. It can be opened a little or a lot.
Then there are the other two: the Babcock Dam at Lake Waubesa's outlet in McFarland and the LaFollette Dam at the inlet to Lake Kegonsa north of Stoughton.
Even with the downstream dams wide open, the river moves slowly. It drops less than 5 inches per mile along much of its length, barely enough to raise a riffle.
So, how does John Reimer keep everyone happy? He doesn't.
But it's not for lack of trying.
Reimer keeps a close eye on the weather. When the rain comes, he opens up the two downstream dams first to lower the smaller lakes. After he's made some room in Monona, Waubesa and Kegonsa, that's when he opens Tenney. That's the basic technique.
But timing is everything.
Algorithms control flow
Reimer has been working on this for a long time.
As a UW-Madison student, he worked with his civil engineering and fluid mechanics professor, Chin Wu, on a way to monitor live water-flow measurements.
They set up a computerized system that shows minute-by-minute changes in lake levels, stream flows and weather from dozens of vantage points, and they crunched decades of data to project water levels under various conditions. Much of it can be seen on the county's INFOS website, which displays the data.
He designed floating barriers used at beaches to keep scum and floating weeds away from swimmers. He built systems that treat water within the barriers at three beaches. He's worked on the county effort to suck polluted sediment from streams. His latest project, when perfected, will employ a floating mechanical arm to remove piles of rotting vegetation around beaches.
State regulations set minimum and maximum water levels.
"The difference that we have to work in is about the length of your phone," Reimer says.
No matter how well he anticipates next week's rainfall, he doesn't want to let too much water through the dams too soon. If the rain bypasses the watershed, then he's stuck with no way to raise lake levels.
Then he won't be using his phone to control the dams, or to show how little wiggle room he has. He'll be taking calls from people who live and do business on the shores.