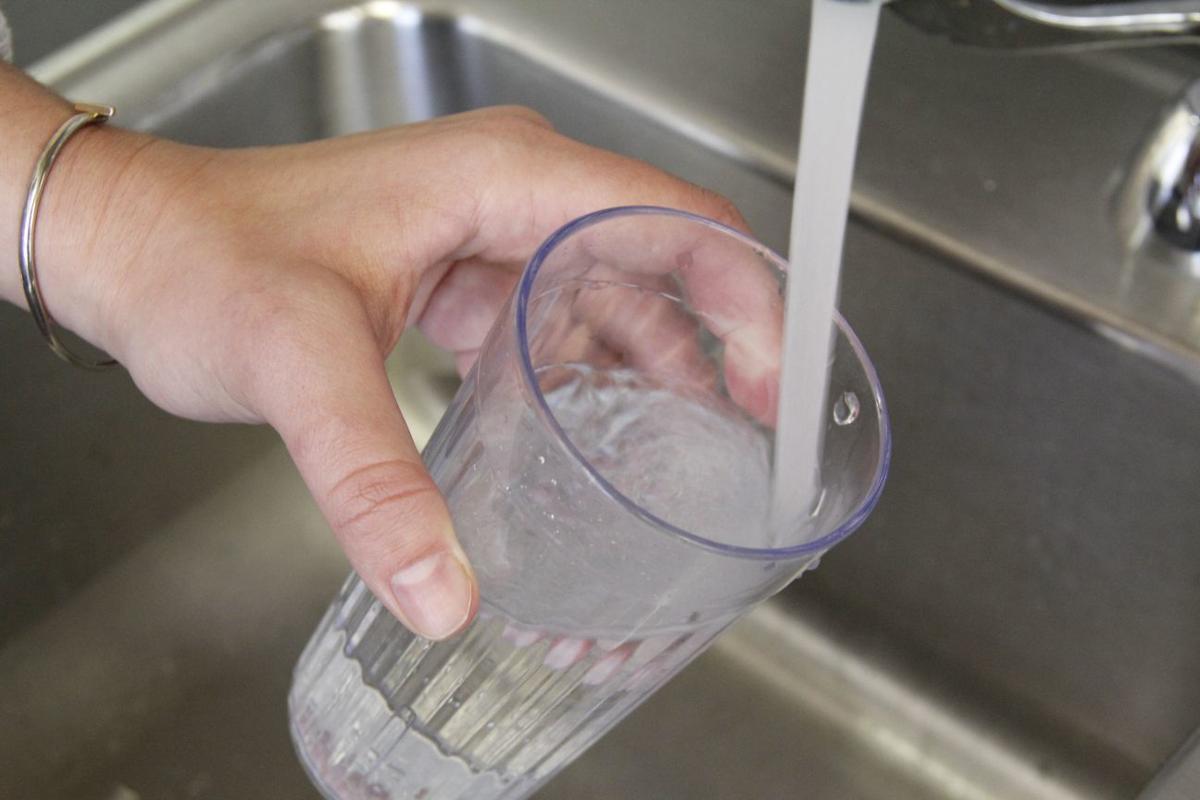 A resolution slated to go before the Lafayette County Board on Tuesday threatens reporters with prosecution if they fail to report press releases on water quality results in their entirety and threatens elected officials with censure for intentionally "distorting information" and speaking to the press without authorization.
The resolution says that future test results will be shared only with the chairs of the counties' boards or their designees, who will then have the option of translating results into press releases that will come with a disclaimer asking media outlets to print the releases in full.
"Under no circumstances is the media allowed to glean information and selectively report it in order to interpret the results for their own means," the resolution says. "Violators will be prosecuted."
It also says that "any board member caught distorting information intentionally, or speaking to the press without the express authority to represent their Committee, Full County Board or the Review Board, will be censured by their respective board and publicly admonished."
Bill Lueders, president of the Wisconsin Freedom of Information Council, called it "wildly improper for public officials to dictate what media can and cannot do with publicly released information or to threaten other public officials who want to express a divergent view.
"There is no law under which violators could conceivably be prosecuted because any such law would be clearly unconstitutional," he said, adding, "whoever is responsible for this resolution — assuming it is not a joke or a fake — ought to be immediately removed from any position of public trust."
It wasn't immediately clear Friday who had authored the resolution, which was slated to be heard by the Lafayette County Land Conservation Committee at 8:30 a.m. Tuesday before being taken up by the full County Board that night.
Lafayette County Board Sup. John Bartels, a member of the committee, said he hadn't read the full resolution and didn't know who authored it, but referred further questions to a citizen member of the committee, Jed Gant. Marion, who also sits on the committee, also didn't know who authored it. Neither Gant nor the four other members of the committee or County Board chairman Jack Sauer responded to phone messages Friday.
Marion said on Facebook that she was posting the resolution on her page because it's a public document but hadn't been posted on the county's website.
"I'm taken aback by the body of the resolution that apparently seeks to place a gag order on the discussion of publicly available scientific results," she said, and urged residents to call members of the committee and Sauer.
The resolution opens by saying that the protocols it outlines "must" be followed because "in the past, Southwest Wisconsin has been falsely slandered by the press due to a county board leak of confidential information of the collaborative three county water study."
It does not get more specific about what information was leaked, by whom or to what media, or what reporting constituted "slander."
State geologist Ken Bradbury, who is participating in the SWIGG study, said there were people in Lafayette County who didn't like the way earlier test results were reported, and he said "some press reports made things sound worse than others" and "some of the headlines were frankly just wrong."
He said SWIGG researchers would seek to cooperate with the county on releasing the information to the extent it could, which could mean continuing to release data as it becomes available and after well owners have been notified, or releasing all the data at once when the study is completed, most likely at the end of 2020. He said if researchers continue with the former approach, there could be two or three more data releases, with the next one around the first of the year.
Testing last year found 42% of 301 randomly selected wells in Lafayette, Grant and Iowa counties exceeded federal health standards for bacteria that can come from animal or human waste, or for a toxic fertilizer residue.
Samples collected in mid-April from 35 private wells that had previously shown contamination found that 32 of them were contaminated from feces.
"There was evidence of both human and livestock fecal contamination of wells, including both cattle and swine manure," SWIGG reported on its website.
Be the first to know
Get local news delivered to your inbox!