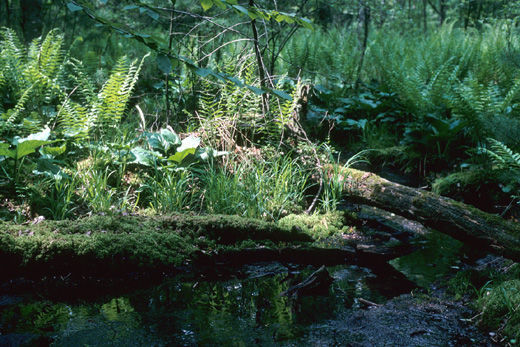 A judge has thrown out a lawsuit claiming the Wisconsin Department of Natural Resources overstepped its authority by reviewing an administrative law judge's ruling on a permit for a controversial frac sand operation.
Monroe County Judge Todd Ziegler on Friday dismissed a case brought by the Ho-Chunk Nation and Clean Wisconsin in which the groups sought to block DNR from re-issuing a permit to Meteor Timber.
Last year DNR granted Meteor permission to fill 16.25 acres of high-grade wetlands in order to build a processing and loading facility to handle frac sand from mines the Georgia-based investment company planned to open on nearby land.
After a challenge by the Ho-Chunk and Clean Wisconsin, Administrative Law Judge Eric Defort threw out the permit, determining that DNR's approval process was flawed.
Meteor appealed, and DNR Secretary Dan Meyer agreed to review the judge's ruling.
Clean Wisconsin and the Ho-Chunk then sued DNR, challenging the legality of a rule that allows the agency to review and reverse a judge's ruling.
Attorneys for the state asked the court to dismiss the suit on the grounds that the courts can't decide the case until DNR has made a decision and that unless Meyer reverses the administrative law judge's ruling, Clean Wisconsin and the Ho-Chunk have not suffered harm.
Ziegler agreed that the plaintiffs did not have standing because they hadn't suffered actual harm.
A DNR attorney is still reviewing DeFort's ruling, and the agency has not provided a timeline for a decision.
Construction of the $75 million project is on hold pending the outcome of the DNR review.
A DNR spokesman declined to comment on the ruling, as did Meteor's attorney.
Clean Wisconsin attorney Evan Feinauer said if DNR re-instates the permit the organization will file another case.
"All this really means is that we wait until DNR issues a decision," he said. "We have the same opportunity at that point and time to raise the same issues."