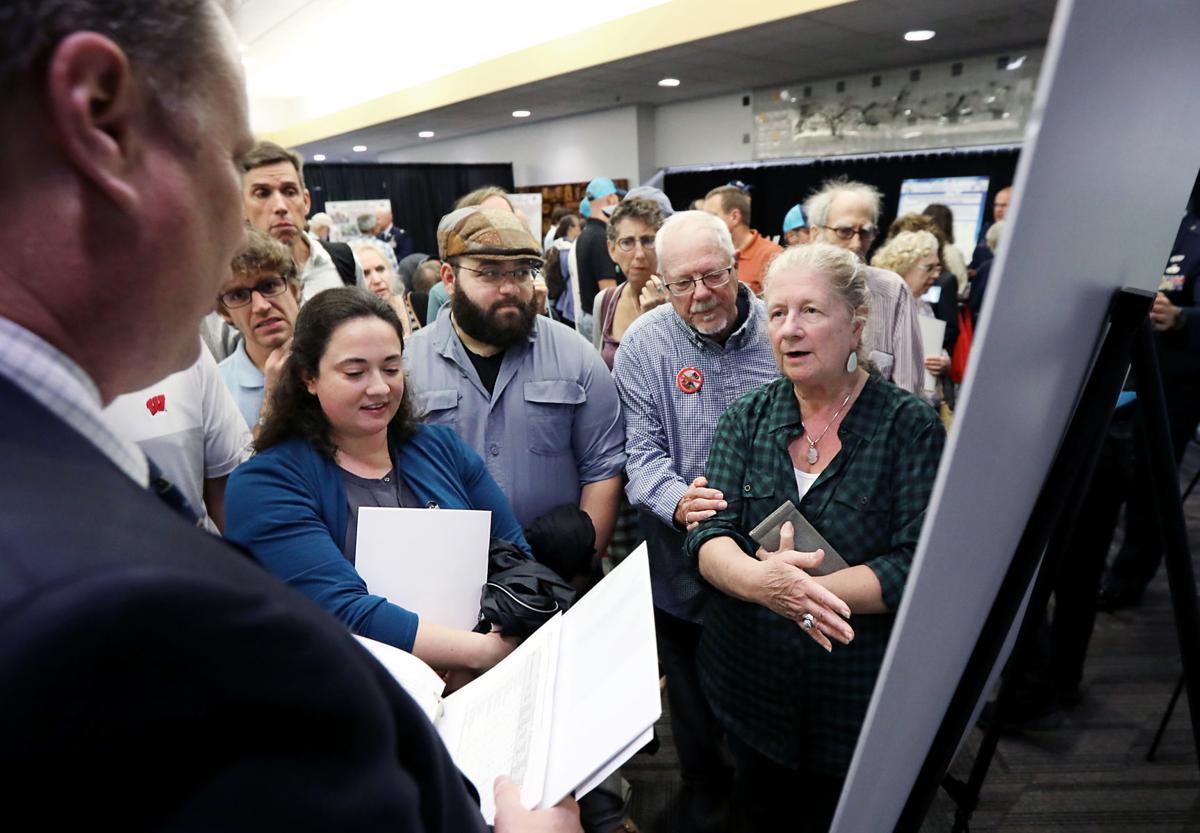 Hundreds of people turned out Thursday to support, oppose or simply learn more about a proposal to station the military's newest fighter jets in Madison.
The base at Truax Field is one of five locations under consideration, and one of the U.S. Air Force's two preferred locations, to host two squadrons of F-35 jets. Basing the jets here would result in about 64 new permanent jobs as well as hundreds of temporary construction jobs, but would add military flights and noise that could render more than 1,000 homes "incompatible for residential use," according to the Air Force's environmental impact study.
Opponents held "No F-35" signs and sang protest songs outside the Alliant Energy Center. Proponents of hosting the $90 million supersonic jets wore blue stickers proclaiming "I support the 115th Fighter Wing" and baseball caps handed out by the Badger Air Community Council.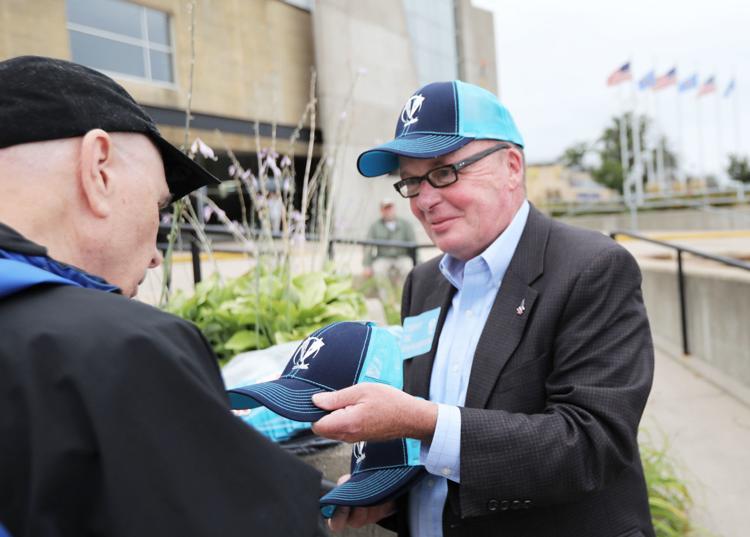 Others simply sought answers from National Guard officers who stood by to answer questions and accept comments on the study.
"Why am I not on your drawings?" one woman asked, referring to maps showing the area expected to experience average daily noise levels over 65 decibels, which has been compared to the sound of a nearby vacuum cleaner. She said the F-16s that currently use Truax Field shake her windows in the Starkweather neighborhood, which lies outside the excessive noise region.
"If the current planes make the house shake, what's the noise of the new planes?" asked Amber McReynolds, who lives in the Sherman neighborhood about 1.25 miles from the end of the main runway and worries about being able to sell her home.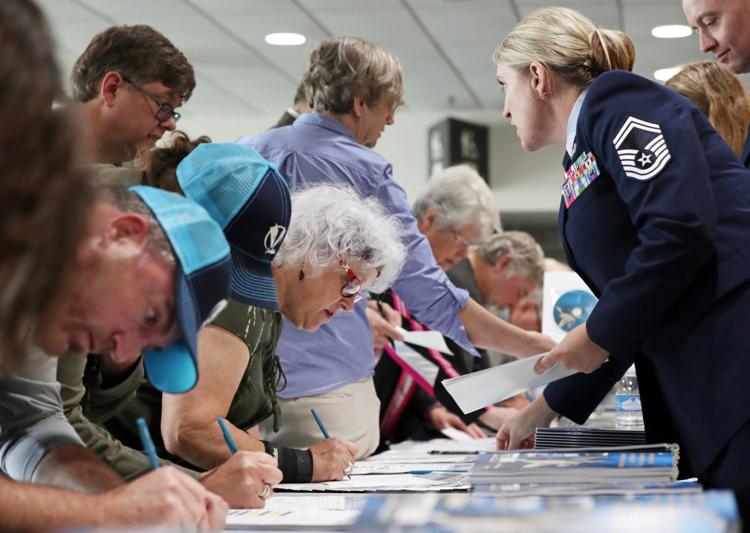 More than 500 people jammed into a standing-room-only hearing that followed.
Many said they support the military in general and the 115th in particular. They believe the new jets would bring additional investment to the community and ensure that Truax, with 1,200 employees and $100 million estimated annual impact, would be protected the next time the military considers which bases to close.
Jon Graham said he raised his family within a 5-minute drive of the airport and supports bringing the F-35s to Madison.
"It has never been an issue," he said of the noise. "It is a very minor inconvenience for a great benefit to the economy."
Others decried military spending and said the Air Force's environmental study fails to account for the impact on nearby residents.
Lewis Koch, who lives and works two blocks from the edge of the projected 65-decibel zone, said he couldn't understand why noise measurements were averaged over 24-hour periods.
"The noise nuisance and aggravation takes place in a moment," he said, noting the Air Force's own findings that F-35s can be four times louder than the current F-16s. "This is just unacceptable."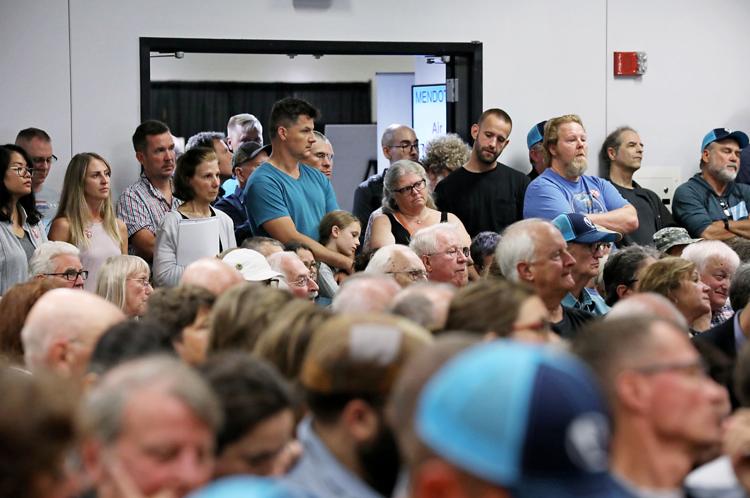 Study findings questioned
"Sadly this is our way of life," said Touyeng Xiong, who grew up in the Truax neighborhood and was one of a handful of speakers at a pre-meeting news conference organized by the group Safe Skies Clean Water, which opposes the so-called "beddown" of the F-35s.
If the new jets are lounder, Xiong said, "this would be the ruination of our way of life."
Melina Lozano, a teacher at Hawthorne Elementary, said the F-16s that fly overhead now are "practically deafening," regularly interfere with lessons and are especially disruptive for students with special needs.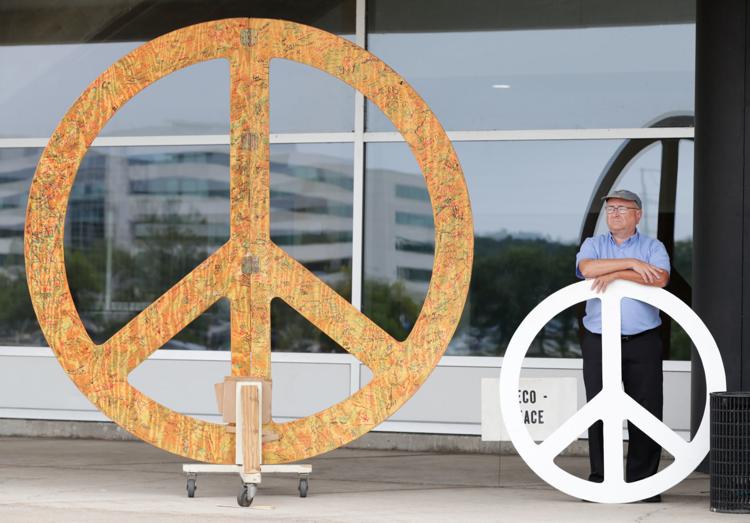 If selected, Truax is expected to receive 18 jets, along with two backups, by 2024.
According to the Air Force's environmental study, take-offs and landings would surge by 47 percent as the existing F-16s are phased out. The new jets would ultimately fly about 6,222 operations a year, 27 percent more than the current flight volume.
You have free articles remaining.
The flight patterns would be unlikely to change, said Lt. Col. Charlie Merkel, who has flown F-16s at Truax for the past decade and said about 60 percent of flights take off to the north, which is lightly populated and consists largely of wetlands.
City planning staff found 1,167 homes would be subject to average daily noise levels considered incompatible for residential use without sound insulation. More than 130 additional homes would be subject to rock concert-level noise during takeoffs and landings.
Questions remain about who might pay to help residents deal with unacceptable noise levels.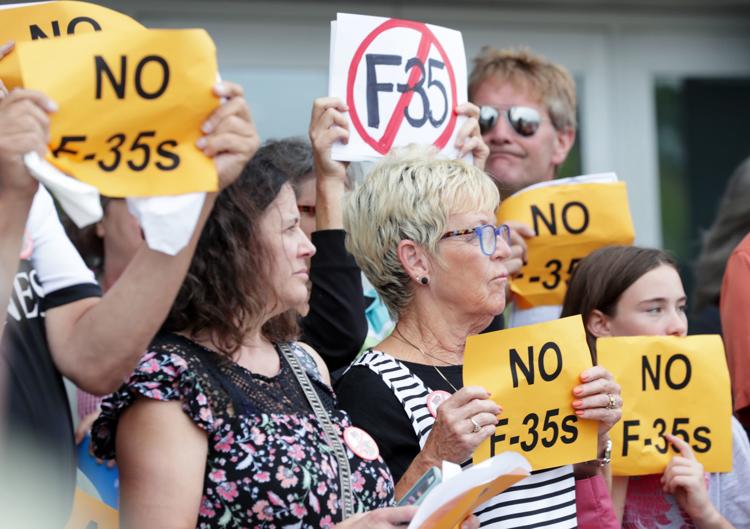 The Air Force is barred from spending money on private property. Funding is available through Federal Aviation Administration grants, but the environmental study notes there is no guarantee that sound mitigation will happen. And there's no funding for those who live just outside the designated noise zones.
Just how loud?
Zach Brandon, president of the Greater Madison Chamber of Commerce and an ardent supporter of the project, believes the environmental study over-states the noise problem.
Brandon cites a 1996 noise study that found adding a runway to the Dane County Regional Airport would expose more than 1,500 homes to average noise levels above 65 decibels. Yet the current study shows only 299 homes within that noise zone.
"Either mitigation worked or the calculation of maximum impact overstates the number," Brandon said.
While acknowledging he doesn't know if the current study used the same methodology as the 1996 report, Brandon said it presents a worst-case scenario.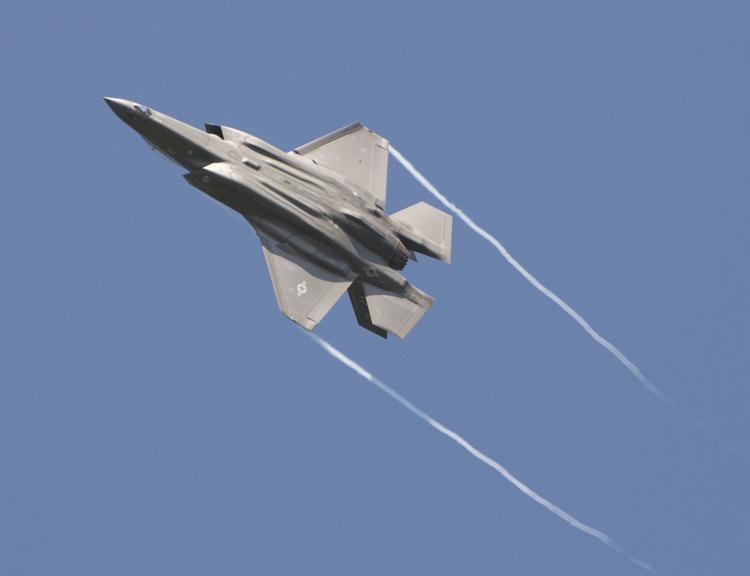 "The report is designed to be pessimistic," he said.
Asked whether some of the jets could be temporarily based in Madison to allow residents to hear the jets for themselves, Capt. Leslie Westmont, spokeswoman for 115th Fighter Wing, said that wasn't possible although she noted the aircraft have occasionally landed at Truax in the past.
"F-35 aircraft are in high demand for operational missions," she said. "We do not have the authority to make such a request, as there must be an operational mission justification to warrant it."
PFAS contamination
The city's study also notes that the National Guard has not completed an investigation of soil and groundwater contamination at Truax from highly fluorinated chemicals known as PFAS that have caused the city to shut down one of its wells. The compound has been tied to firefighting foam used at the base.
According to the report, the Department of Defense "cannot safely and legally perform the planned construction activities" needed to base the F-35s at Truax "without a complete site investigation that defines the extent and nature of PFAs contamination in soil and groundwater."
It's not clear how much such a study would add to the cost of construction, which the military estimates could be up to $120 million.
Westmont said the National Guard plans to perform a PFAS site evaluation next year in advance of a construction project regardless of whether the base is chosen.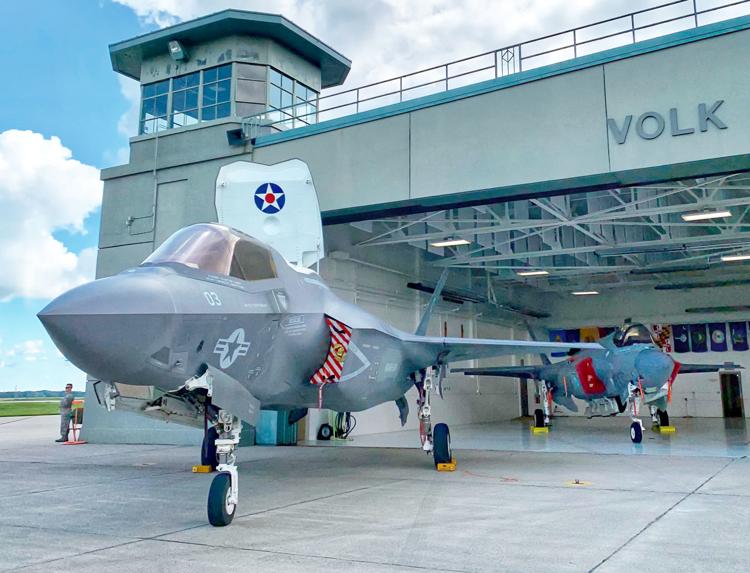 Still one of five
The beddown is facing growing opposition among city leaders. Six council members have signed on to a resolution by Ald. Grant Foster, Dist. 15, asking the National Guard to reconsider Truax as a preferred location.
A final decision by the Secretary of the Air Force is expected in February, 30 days after a final environmental impact study is released.
Other locations under consideration include Boise, Idaho; Jacksonville, Fla.; Montgomery, Ala.; and the Selfridge Air base in eastern Michigan.
The Air Force has identified Madison and Montgomery as its top choices, but Col. Erik Peterson, commander of the 115th Fighter Wing, said it is not a foregone conclusion.
"Until the secretary's decision, all alternatives are still under consideration and are treated equally," he said.