The Sierra Club is using a new tactic in its battle against coal-burning power plants: consumer impact.
In a legal skirmish playing out before Wisconsin regulators, the environmental group is using We Energies' arguments for shuttering two money-losing coal plants as a rationale for looking at the economics of its remaining coal units.
Specifically, the Sierra Club is asking a judge to force We Energies to turn over financial projections as part of the utility's ongoing rate case before the Public Service Commission, in which the utility wants to increase revenues by 2.9% in 2020 and 2021, adding up to $152 million in additional electric bill costs for 1.1 million customers.
As part of the case, the utility is seeking to recover nearly $1 billion — including some $430 million in profits — from its Pleasant Prairie coal plant, which shut down last year decades ahead of schedule.
WEC Energy Group, the parent company of We Energies and Wisconsin Public Service Corp., estimates that closing the plant — along with a smaller one in Michigan — will save its customers more than $4 billion over the next two decades.
The Sierra Club argues regulators should apply the same scrutiny to the utility's remaining coal plants, South Oak Creek and Elm Road.
Sierra Club staff attorney Greg Wannier said the information is critical for the PSC to decide if a utility is making decisions that are in the best interests of its ratepayers.
"It's impossible to answer that question without a complete picture of what the expected performances and timeline is for these assets," Wannier said. "If they're projecting that some plant is going to start losing money in three years, then they shouldn't be continuing to invest in improvements at the plant."
A judge has scheduled a hearing Wednesday to hear arguments from both sides.
WEC argues that type of information is outside the scope of a rate case and would only be appropriate as part of an "integrated resource plan" — a long-range planning process that Wisconsin lawmakers abolished in 1997.
"Sierra Club should not be permitted to convert this case into an IRP docket that is not authorized by statute as a means of pursuing its own announced agenda of moving 'beyond coal' and 'beyond natural gas,'" the utility states in a court brief.
WEC spokesman Brendan Conway said the utility has provided all parties in the case with "all the relevant and non-privileged" information it has — including generator-specific cost and revenue numbers for 2020. Anything more, he said, would require the company to create new records, which is not required by state law.
Wannier said the Sierra Club doesn't expect the utility to come up with any numbers it hasn't already crunched.
"It would be malpractice to their shareholders if they didn't have those projections," he said.
You have free articles remaining.
'Where we are'
The WEC case is not a unique situation for Sierra Club, which has shifted from talking primarily about the pollution from coal plants to the costs.
"Anywhere that Sierra Club is showing up in regulated spaces — and even in discussions with utilities outside of rate cases — the economic argument is at the forefront of discussions," said Elizabeth Katt Reinders, deputy director for the Beyond Coal campaign in the Upper Midwest. "That's just where we are."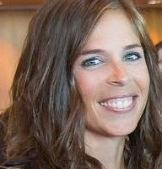 Numerous studies in recent years have exposed the increasingly poor economics of coal-fired generation, including a 2018 report from Bloomberg New Energy Finance that found half of U.S. coal plants would lose money if operated in a free market.
The reason has to do with falling demand for electricity and the proliferation of lower-cost alternatives, like wind, solar and natural gas.
In the Midwestern grid, power plant operators offer to provide electricity at a certain time and price, and dispatchers call up generators as needed, taking the cheapest power first and moving up the cost ladder as needed to meet demand. Every generator that gets called on is paid the same rate as the highest-cost unit.
In theory, this system makes electricity cheaper for everyone.
But there's a catch. It's called "self-scheduling," an option utilities can use to keep a plant running even when it means accepting a lower price.
'Hidden subsidy'
Nationwide, Daniel found this practice, which he considers a "hidden subsidy," cost ratepayers at least $1 billion.
Daniel identified We Energies' Elm Road plant as "a particularly bad actor" in 2015, but said more recent data suggest the utility has changed that practice.
Conway said except during certain circumstances, such as environmental testing, WEC does not self-schedule.
Meanwhile, "merchant" plants, which aren't supported by ratepayers, are shutting down at a faster clip than those owned by monopoly utilities that pass on the costs, Katt Reinders said. "It's the ratepayers bearing the risk rather than the shareholders."