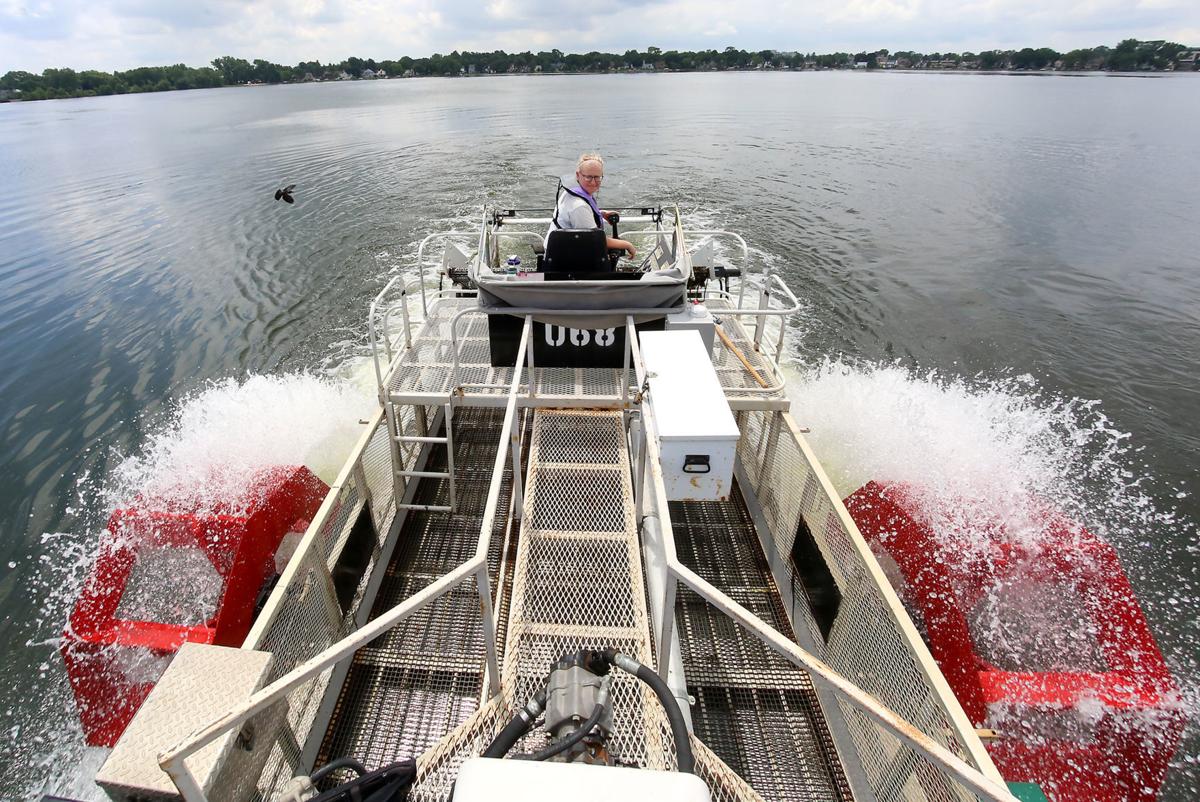 Farmers are tilling manure into the soil, county workers are sucking the muck, the state is netting hundreds of thousands of pounds of carp and a volunteer group is planning to fight the invasive fish using bubbles.
Many techniques are being deployed toward the elusive goal of improved water quality in the Yahara lakes.
Too much of the nutrient phosphorus is getting into the water. Rain washes it into the lakes from city streets and farm fields, with agricultural land responsible for about three-quarters of it.
Here are a few of the techniques being used or under consideration.
Manure digesters could become more attractive to farmers if Dane County makes it more profitable to sell the natural gas they generate. Better prices are expected when gas can be sold through a new county connection to an interstate gas line. The revenue helps pay for equipment that removes some of the manure's nutrient content for sale outside the watershed.
Madison plans to strip phosphorus from water coming into Lake Monona. The city would divert Starkweather Creek into a holding pit and treat the water with a compound called alum. The chemical would attach itself to phosphorus and sink to the bottom while the less-fertile water goes on to the lake. Alum applied to whole lakes can seal nutrients in sediment. But the estimated $5 million to $7 million price tag for Lake Mendota wouldn't be a one-time cost. On average, 77,000 pounds of new phosphorus enters the lake annually.
Some farmers are trying to better manage their manure with techniques that include slicing it into the soil with a chisel plow or composting it, although critics say government funding for runoff controls has fallen short. The Madison Metropolitan Sewerage District has begun funneling money from local governments and others to help pay for upstream water-quality measures. The county is considering additional financial subsidies.
The state Department of Natural Resources has removed hundreds of thousands of pounds of carp from waters that include Lake Wingra and Cherokee Marsh to improve water clarity, reduce blooms of bacterial blue-green algae and eventually allow native aquatic plants to re-establish themselves. In the marsh, American lotus have proliferated and may be hindering the flow of phosphorus into Lake Mendota.
The group Friends of Pheasant Branch Conservancy is studying the feasibility of equipment that would release bubbles from a submerged line at the creek's mouth to inhibit carp from moving upstream from Lake Mendota.
The county "suck the muck" effort is removing nutrient-rich sediment from streams that feed into the lakes, and funding stormwater detention ponds that capture trash and some pollutants.