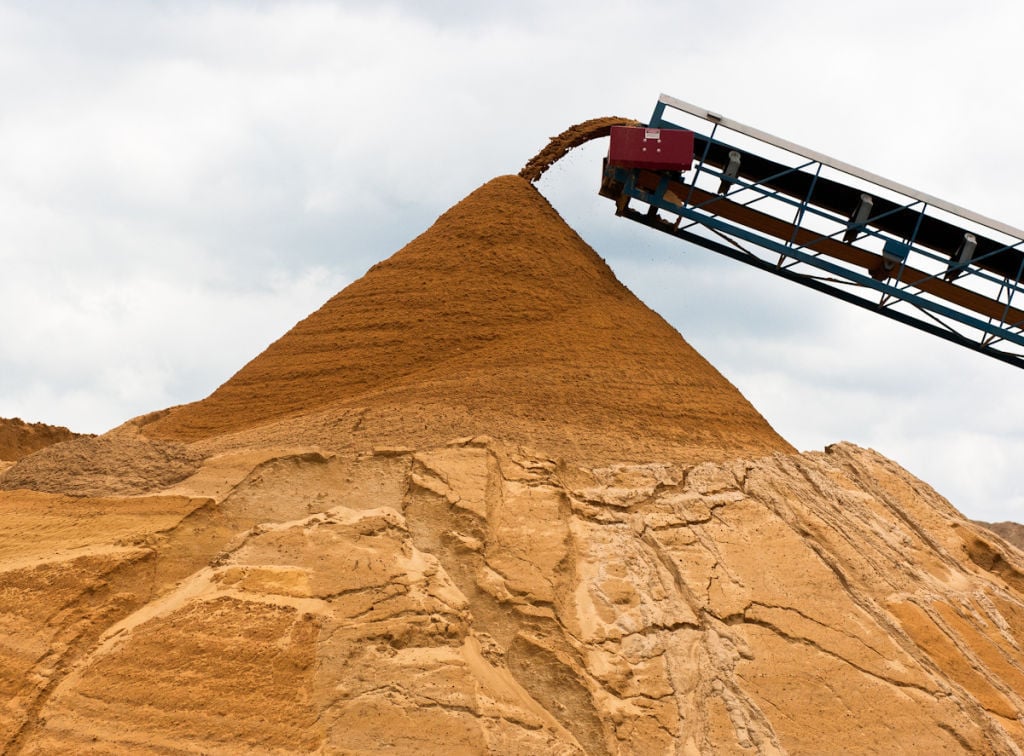 The Wisconsin Department of Justice announced on Monday a $60,000 judgment against a frac sand mining operation where a rainstorm washed sand and soil from a poorly constructed berm and improperly maintained soil stockpile into a navigable stream.
The operators of the mine in western Wisconsin had been put on notice seven months before the 2013 spill because the berm and stockpile lacked a cover of vegetation that is needed to resist erosion, the state Department of Justice alleged in court documents.
After the spill, more than three months passed and significant amounts of rain fell at least two more times before the berm and proper vegetation were in place, the Justice Department said.
When a body of water is inundated with large amounts of sediment — loose clay, silt, sand and other soil — damage is often done.
"It smothers valuable aquatic breeding ground; damages fish gills; fills in stream channels, which increases the chance of flooding; contributes to the erosion of stream banks; decreases the recreational value of the water body," the state Department of Justice said in a statement.
Arcadia Sand and Mississippi Sand appeared to continue operations at the mine in Trempealeau County after the sediment release, DNR environmental enforcement specialist Jessica Kramer said in an email response to questions about the case.
Kramer said she wasn't aware of any estimate of how much was discharged into the stream.
Missed season
You have free articles remaining.
Company officials said that after acquiring the mine on Oct. 1, 2012, they worked on site improvements through year's end but missed the season for planting the needed vegetation cover, DNR environmental enforcement specialist Deborah Dix wrote in a memorandum summarizing a meeting between government and company representatives.
Court documents describe the spill in Arcadia, earlier DNR attempts to see the berm and soil shored up, and how months went by after the spill before the berm was repaired:
Not long after Arcadia Sand purchased the mine, DNR stormwater specialist Roberta Walls inspected the site and reported unsound engineering and inadequate management practices. DNR officials issued the company a notice alleging it had violated the mine's pollution discharge permit.
The mine operators stockpiled excavated soil next to an unnamed stream, which flows into Thompson Valley Creek. Residents complained about seeing discolored water in the creek after the spill.
On May 20, 2013, as a storm dropped 3.5 inches of rain in a 24-hour period, the soil-laden water poured into the stream, leaving its bottom and banks coated with sediment for months.
It wasn't until Aug. 26, 2013 that the berm was rebuilt and the vegetation cover in place.
Ten days after the spill, the DNR issued a notice of new violations to Arcadia Sand of Arcadia. At about the same time Mississippi Sand, of St. Louis, became the operator of the site.
CT Corporation System in Madison, the registered agent for both Mississippi and Arcadia, could not be reached for comment Monday.