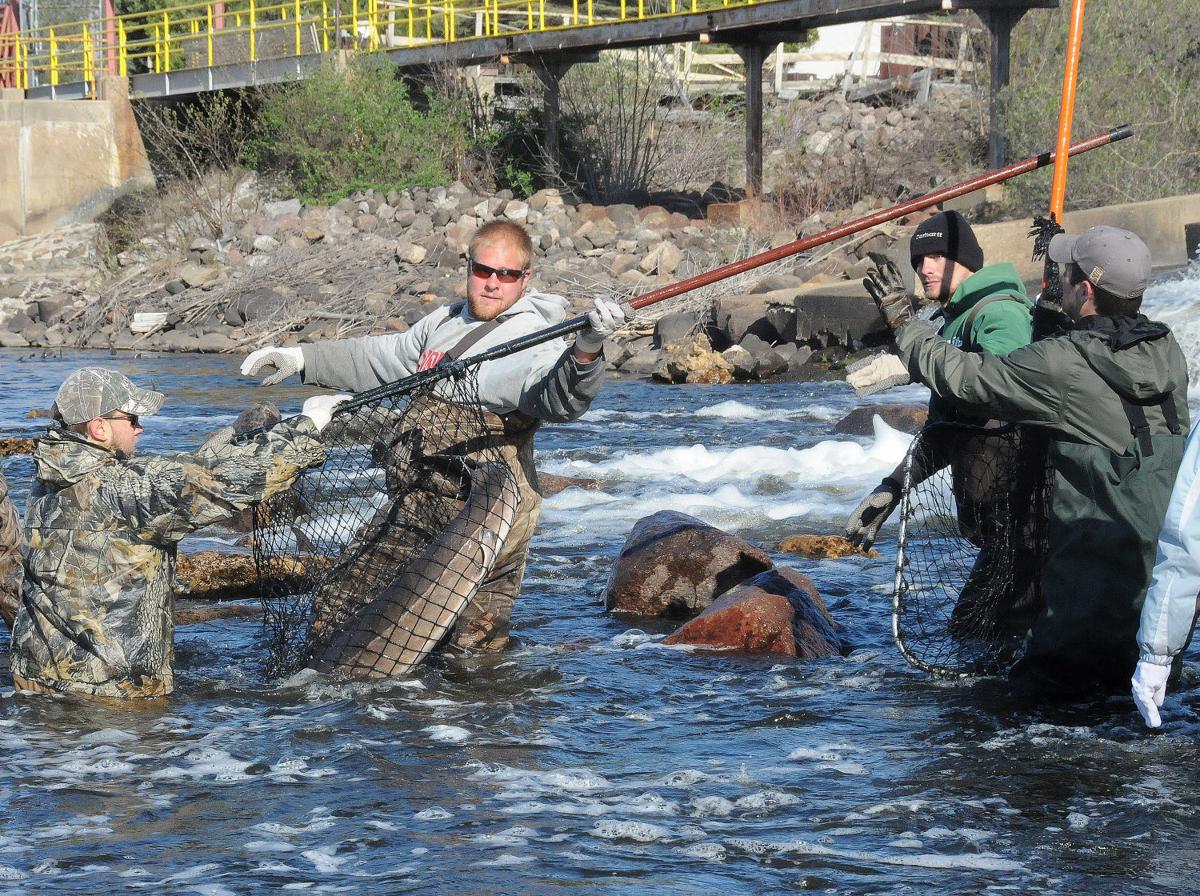 Dozens of former state Department of Natural Resources scientists and managers say state leaders are endangering water quality by cutting DNR budgets, ignoring effects of climate change, reducing enforcement activity and disregarding scientific and legal issues when approving pollution permits.
In a letter sent Monday to the U.S. Environmental Protection Agency, 45 retired DNR officials urged the federal agency to conduct a full review of state water protection programs.
George Meyer, a former DNR secretary who is now executive director of the Wisconsin Wildlife Federation, is among those who signed the letter supporting a petition filed in October by Midwest Environmental Advocates, a public interest law firm based in Madison.
The petition asks the federal agency to force Wisconsin to do a better job of protecting water quality or take away the state's authority to regulate water pollution.
"The EPA must seriously consider the recent assault on the basic principles of the CWA (Clean Water Act) by the Legislature, the Governor, and DNR political appointees when examining the need to correct deficiencies in the DNR's exercise of its CWA permitting authority," the letter states. "Allowing this decline would have financial implications for all Wisconsinites: prior and significant public investment in water clean-up would be mooted; water pollution would pose greater and greater threat to public health."
You have free articles remaining.
DNR spokesman Jim Dick said he hadn't seen the letter. When the petition was filed on Oct. 20, Dick said the agency takes water quality seriously.
An EPA spokesman said that in July the DNR reported it had resolved about 40 of the 75 issues the federal agency listed in a 2011 letter.
The EPA was working on confirming that the deficiencies were resolved.
The DNR addressed 36 issues through administrative rules or other means, and planned public hearings for rules packages addressing 21 other issues, Dick said in an Oct. 28 press release.
The remaining 18 would be addressed through two other rules packages and other efforts, the DNR said.
"Our administration has been working diligently to address the previous issues and we believe that these rule packages will help us move forward in our efforts to protect and restore Wisconsin's vital water resources," DNR Secretary Cathy Stepp said in the release.