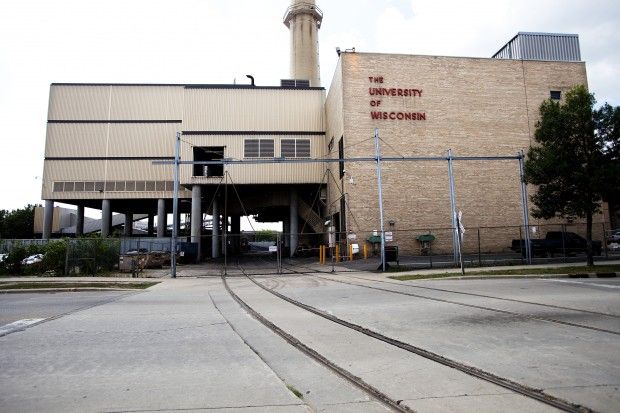 The U.S. Environmental Protection Agency says it will impose rules for limiting fine particle pollution in Wisconsin if the state doesn't submit long-overdue plans for ensuring adequate controls on the smokestack emissions linked to respiratory ills.
Critics of the state Department of Natural Resources say the EPA action highlights skewed DNR priorities.
But EPA and DNR officials downplayed the federal "finding of failure," which gives the state two more years to submit an adequate plan before federal officials write one of their own.
Former DNR secretary George Meyer, who has sometimes been critical of the agency, said, "It's a bad precedent for Wisconsin."
Meyer, who is now executive director of the Wisconsin Wildlife Federation, said the state knows best how to write rules because it understands local conditions.
Patrick Stevens, the adminstrator for the DRN's air, waste and remediation division, said this was not the first time Wisconsin has been the subject of a finding of failure published by the EPA.
DNR water division administrator Russell Rasmussen said he wasn't aware of any previous such findings affecting his division.
Less enforcement
Meyer and others said that since 2011 under Gov. Scott Walker and DNR Secretary Cathy Stepp, the agency has shifted emphasis toward quickly providing emission permits to businesses and away from enforcement against polluters and scientific study of emerging problems.
The DNR has maintained that it continues to do research and that staffing shortages have slowed enforcement.
A spokeswoman for the air program in the EPA's Chicago office said it is relatively common for the agency to issue findings of failure to states.
You have free articles remaining.
"EPA's action only pertains to a small part of the (Wisconsin) state-run permitting program," spokeswoman Phillippa Cannon said in an email response to questions from the State Journal.
"Wisconsin's plan to implement the Clean Air Act did not include one element — the state did not set the amount of fine particles that facilities can emit over the amount allowed in a given area," Cannon said.
The limits are designed to prevent significant degradation of air quality in areas that don't have serious pollution problems.
Shahla Werner, director of the state Sierra Club chapter, said DNR compliance with federal pollution rules isn't just a paper chase because if proper standards are lacking, public health and welfare are harmed.
DNR: Lawsuits held up progress
At issue are limits on particles 2.5 micrometers or smaller that are released by operations the DNR classifies as major emissions sources.
Fine particles, created by combustion or mixing of certain gases, have been linked to asthma, bronchitis, acute and chronic respiratory symptoms such as shortness of breath and painful breathing, as well as premature deaths in the elderly or others with health problems.
A 2010 EPA rule on permissible levels of the particles required states to submit their own conforming rules by June 20, 2012. Wisconsin didn't meet the deadline, EPA officials said in the finding published Monday in the Federal Register.
Kristin Hart, a section chief in the DNR air management program, said the deadline was missed because the agency was waiting for the results of Sierra Club lawsuits over implementation of EPA rules.
When the lawsuits were settled, a combination of staff turnover and competing rule-making responsibilities prevented the DNR from submitting rules to EPA, Hart said.
The finding of failure against Wisconsin and two other states was required by a consent decree in one of the Sierra Club lawsuits, Hart said. The DNR has been writing fine particle limits into its air permits, she said.
Hart said she expects the agency will submit completed rules to the EPA before the two years elapse. Work has begun on an initial step, a statement of scope, she said.
Limits on fine particles will likely need to be stricter than those Wisconsin now uses, said Sarah Williams, an attorney for Madison-based Midwest Environmental Advocates. She questioned the validity of the reasons for missing the deadline.
"They decided to take the position of 'Wait and see if we can get away with doing less,' " Williams said.