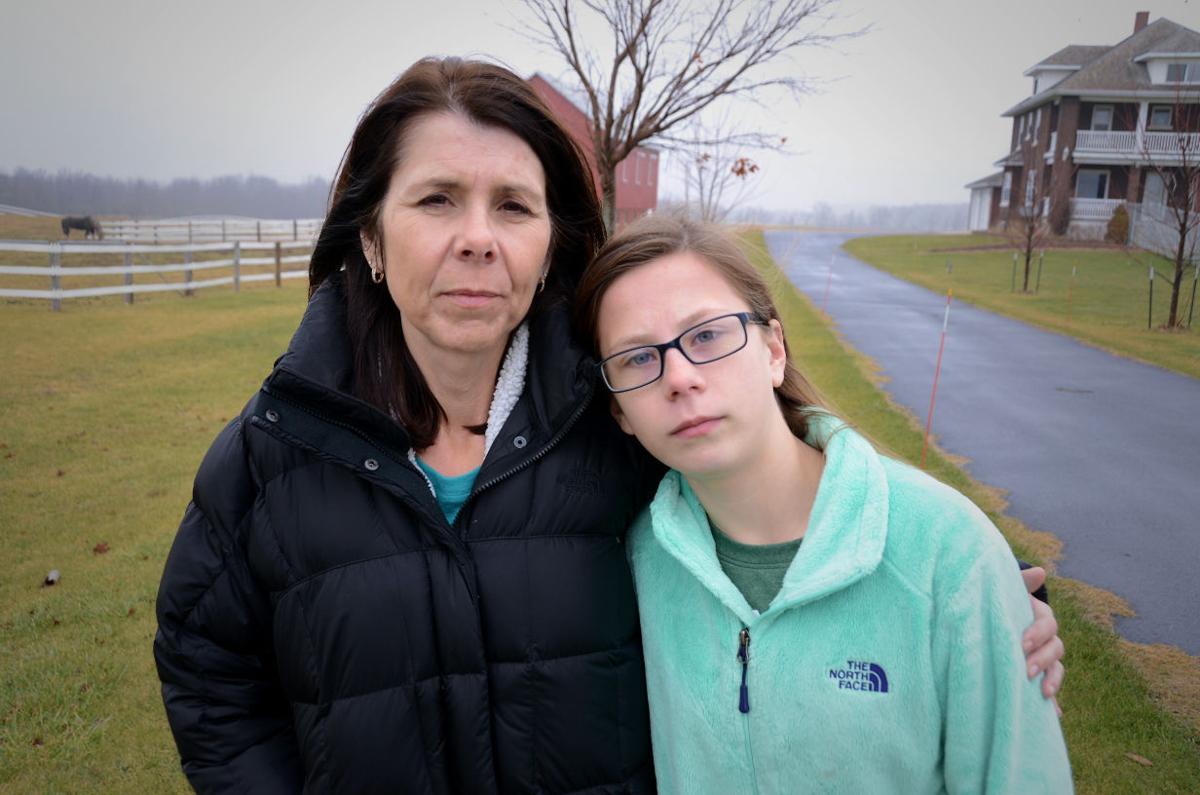 Help will be on the way soon for scores of Kewaunee County residents whose drinking water has been contaminated by animal waste, a federal official said Wednesday.
Details would be wrapped up and announced "imminently," a regional U.S. Environmental Protection Agency administrator said during a meeting of government agencies organized by Sen. Tammy Baldwin to answer public concerns.
Baldwin called well contamination in Kewaunee County a "crisis," and said the government's failure to supply clean water to families with ruined wells was the top concern she has heard from that part of the state.
"One of the most unsettling things you can imagine is turning on your faucet and knowing that it is not safe and there's nobody coming to alleviate that," Baldwin said in an interview after the meeting. "Most people don't have the resources to deal with an issue like that."
Since at least 2004, about 30 percent of tested wells in the county have had unsafe drinking water, but operators of industrial-scale feedlots questioned if the tests were representative and if cows were the source.
Kewaunee County has become the center of pitched struggle between farming interests and clean-water advocates as Gov. Scott Walker and the Legislature have curtailed Department of Natural Resources budgets and its authority to set and enforce standards for polluters.
"Massive regulatory failure" led to the widespread drinking water contamination, an administrative law judge said in a 2014 ruling in one of several lawsuits aimed at forcing the DNR to take greater responsibility for the state's water quality.
After conservation groups that year petitioned the EPA to use emergency powers to protect public health in Kewaunee County, the agency worked jointly with the DNR to form "collaborative workgroups," which issued recommendations in June, including one calling for delivery of safe water.
It's not clear why the DNR hasn't acted.
You have free articles remaining.
Midwest Environmental Advocates, a public interest law firm based in Madison, has contacted the DNR several times since October with legal analysis suggesting the department can provide drinking water when wells are poisoned by animal waste, according to email exchanges the group released.
And in a letter dated March 28, acting regional EPA administrator Robert Kaplan told DNR Secretary Cathy Stepp that while the DNR worked on a comprehensive plan to prevent further contamination, it was important to ensure county residents had access to safe water.
"I know you share my concerns about the availability of clean drinking water for residents with private well contamination," Kaplan wrote. "We would like to meet with you to discuss your plans in this regard as soon as possible."
But on Aug. 3, DNR attorney Judy Mills responded to Midwest Environmental Advocates questions about drinking water in an email that said, "I have been informed that this issue will be addressed as part of the overall department response to the workgroup recommendations."
DNR spokesman Jim Dick declined to discuss reasons water hasn't been provided to date.
"DNR has been working with EPA and local groups on this issue but if an EPA announcement is imminent, we'll leave it to EPA to provide details," Dick said.
Tressie Kamp of Midwest Environmental Advocates said people with polluted wells are forced to choose between costly options of purchasing bottled water, drilling new wells or purchasing expensive treatment systems.
Kewaunee County has a high concentration of large dairy feedlots, but state officials have said they were awaiting confirmation that farms, and not another source such as septic systems, had caused the health hazard.
Residents say the county program of inspecting septic systems for leaks has all but eliminated the possibility that human waste was the culprit.
In November, tests ordered by the DNR of 320 randomly selected wells found 110 exceeded standards for total coliform or nitrate, both of which can come from manure or other sources, such as faulty septic systems.
The Wednesday meeting organized by Baldwin, a Madison Democrat, took place in Luxemburg in Kewaunee County. During the session, an EPA official acknowledged that it hasn't conducted certain training on regulating manure pollution with DNR employees since 2014, and that the training was necessary to ensure laws are enforced consistently, Baldwin said.