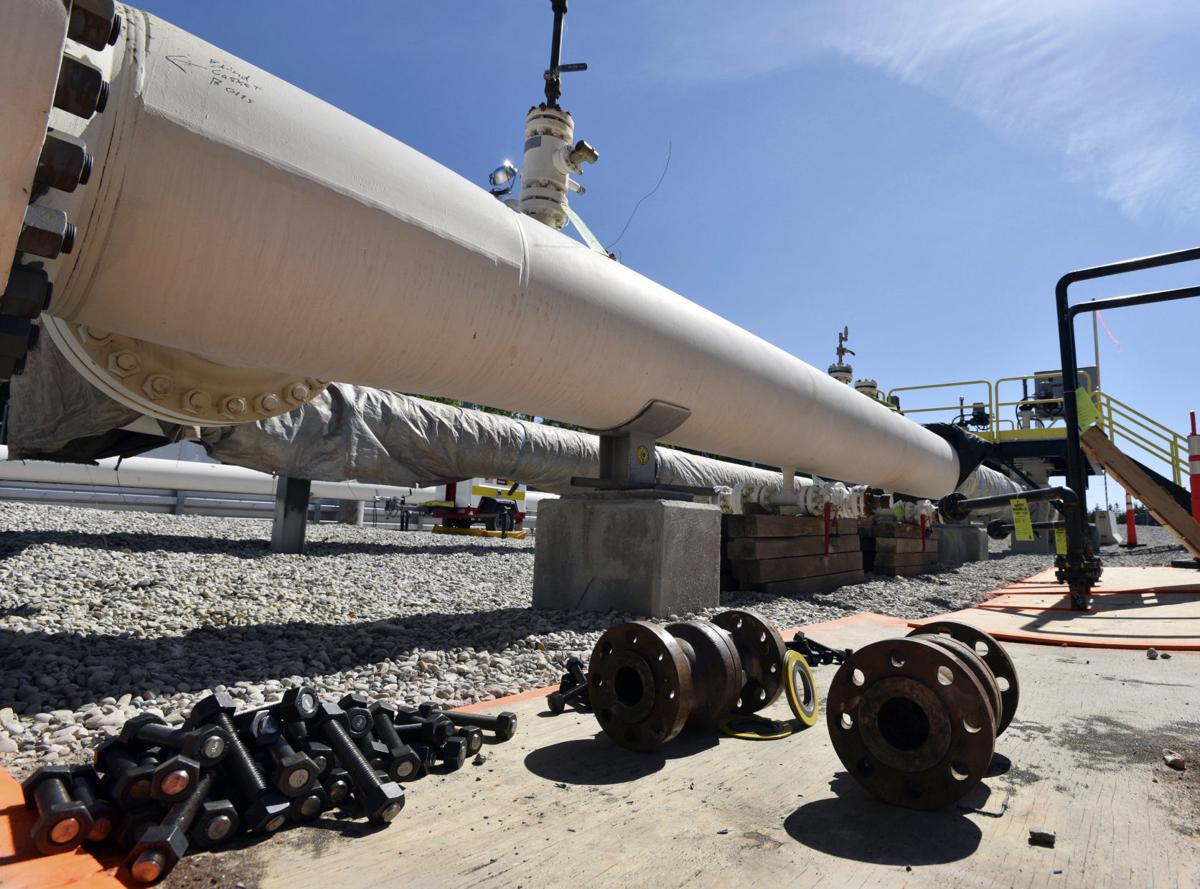 A coalition of environmental advocates and landowners is seeking to stop a Canadian company's attempt to take private land in order to reroute an oil pipeline around a Native American reservation in northern Wisconsin.
As a result of a lawsuit filed by the Bad River Band of Lake Superior Chippewa, Enbridge Energy is planning to remove a 12-mile segment of its Line 5 pipeline from the Bad River Reservation and bypass the reservation with about 41 miles of new pipe.
Enbridge has asked the Wisconsin Public Service Commission to grant the power of eminent domain to take private land in Ashland and Iron counties, which would require the PSC to determine that the project is in the public interest.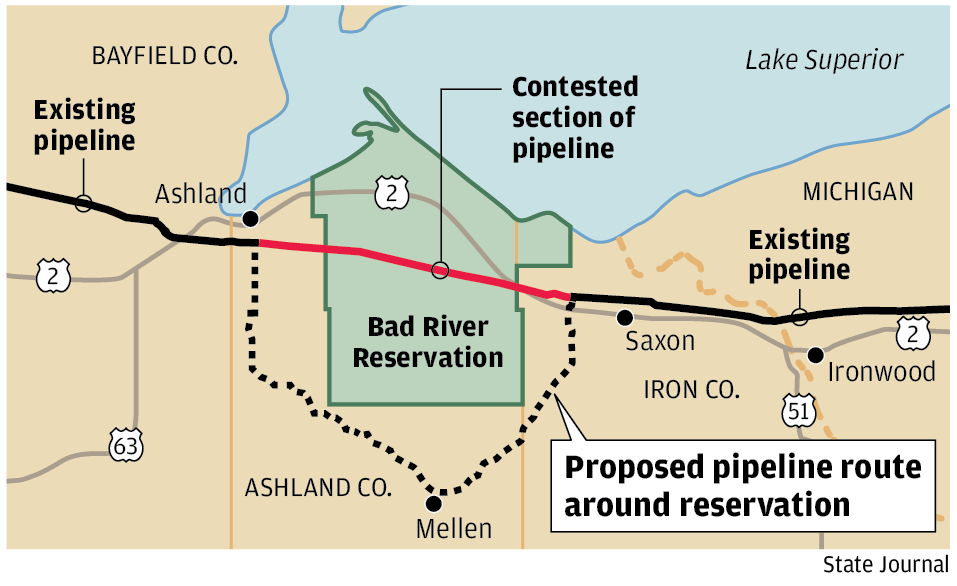 The company says the line, which transports an average of 540,000 barrels a day between Superior and southwestern Ontario, is a key piece of energy infrastructure providing essential fuel for homes, schools and businesses in Wisconsin, as well as the Midwest and eastern Canada.
Midwest Environmental Advocates filed a petition Thursday on behalf of five organizations asking the PSC to hold a contested hearing on the issue and to allow five groups it's representing to participate in the case.
"Giving a multinational energy company the right to condemn private property ... is not in the public interest," said Tony Gibart, executive director of Midwest Environmental Advocates, who said the potential harm to the climate, northern Wisconsin and the Great Lakes "far outweighs any benefit."
Midwest Environmental Advocates is representing the Sierra Club, Honor the Earth, the League of Women Voters, the Superior Rivers Watershed Association and 350 Madison Climate Action Team.
Enbridge spokeswoman Juli Kellner said the proposed route "will minimize environmental and human impacts while protecting critical resources."
A group of more than 20 northern Wisconsin landowners and a property rights group filed similar requests, arguing the U.S. Constitution prohibits taking private land except for public use and that only Enbridge shareholders would benefit.
"No person living in Wisconsin can use this pipeline," said Brian Jorde, an attorney representing the landowners. "No citizen, no person will directly benefit if it is constructed by taking my clients' land."
Kellner said the pipeline delivers natural gas to a Plains Midstream Canada terminal in Rapid River, Michigan, that supplies propane to dealers in Michigan and Wisconsin.
The PSC has granted just three such "public interest determinations" in the last 30 years, said Rob Lee, staff attorney for Midwest Environmental Advocates: one in 1993 and two in 2007, all to Enbridge or a subsidiary. Enbridge filed one other such request in 2015 that was later withdrawn.
Enbridge, which has not disclosed the cost of the proposed reroute, says it is negotiating with property owners, but hasn't been able to secure all the necessary easements.
The company has offered the Bad River tribe $30 million to settle the lawsuit. The tribe has asked for $45 million and for Enbridge to decommission the line or remove it from the Bad River watershed.
The landowners point to dozens of spills from Enbridge pipelines over the past 20 years, including a 2010 rupture in Michigan that cost $1.2 billion to clean up.
Enbridge says it has been operating Line 5 safely since 1953, though a 2017 National Wildlife Federation report found it had spilled more than 1 million gallons since 1968.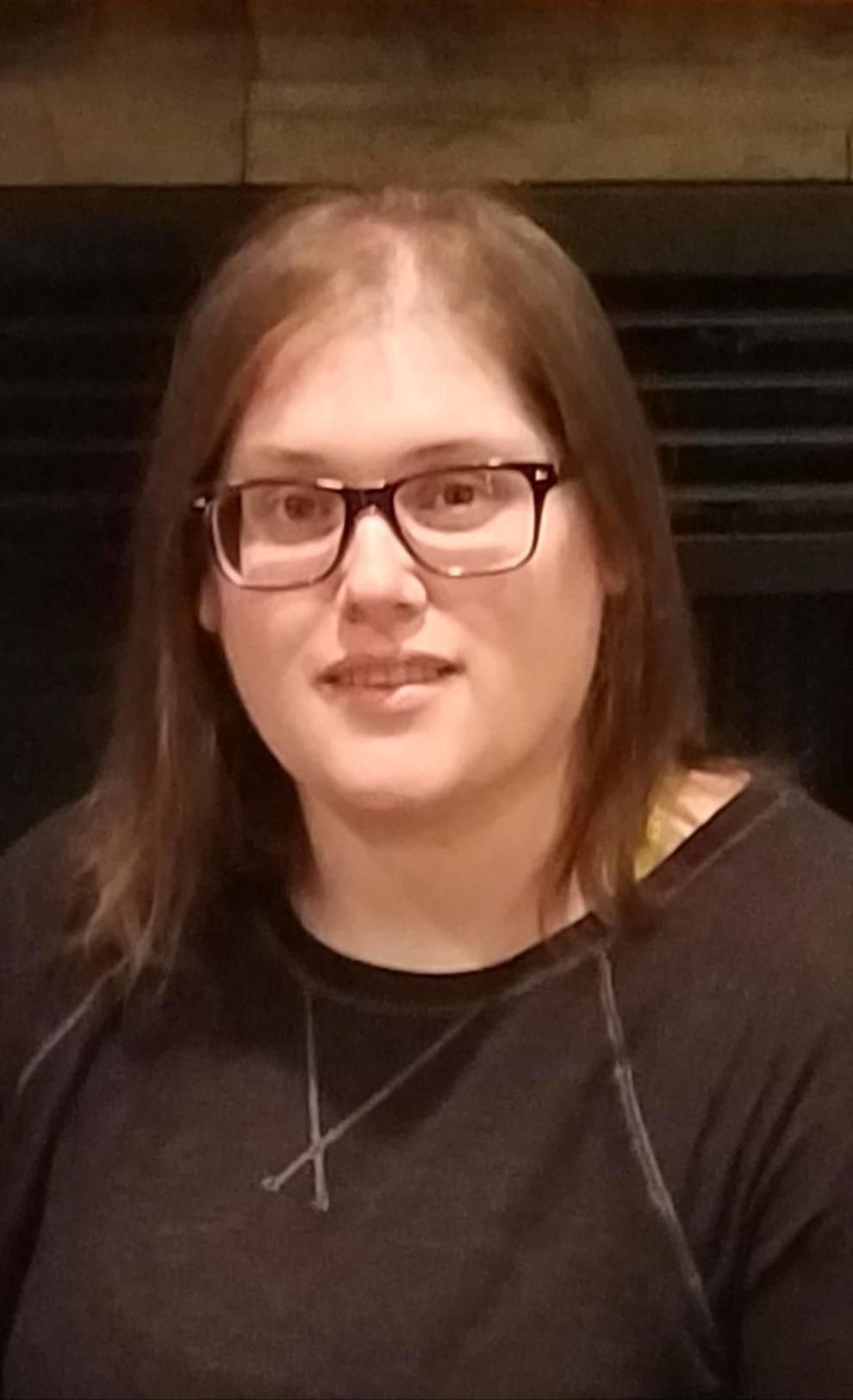 Elizabeth Ward, executive director of the Wisconsin Sierra Club chapter, said the pipeline threatens critical natural resources in Wisconsin and elsewhere and should be decommissioned.
"This pipeline has problems throughout it that make it way too risky to operate," Ward said.