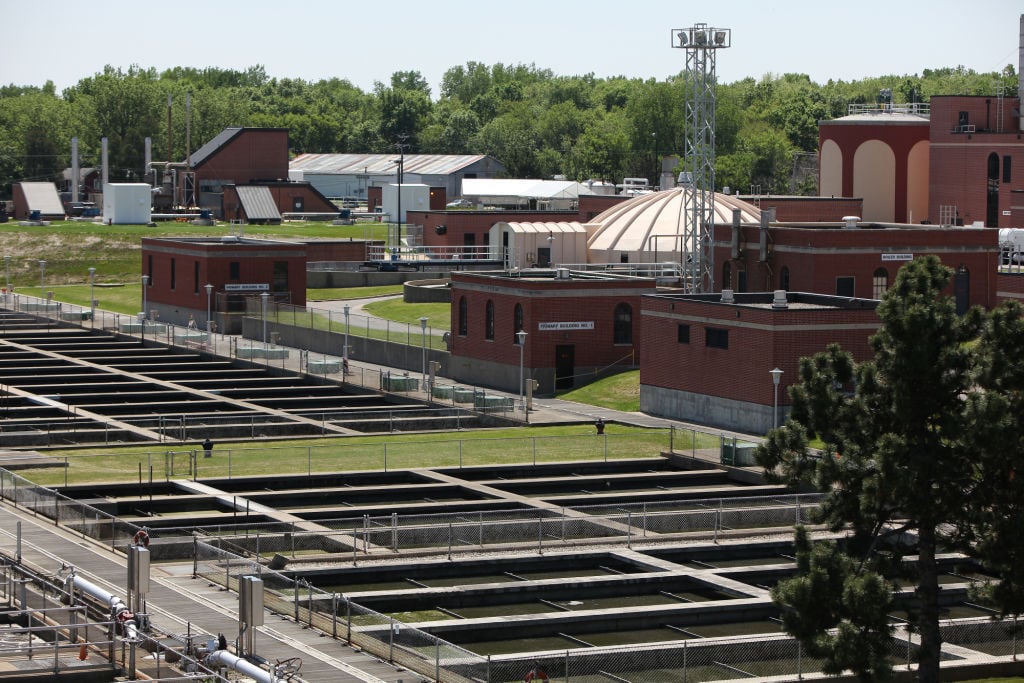 Wisconsin environmental regulators have agreed to withhold data on hazardous chemicals in wastewater while the courts decide whether state law allows testing for yet-unregulated compounds known as PFAS.
Under an agreement with the state's largest business group, the Department of Natural Resources can continue sampling water from industrial and municipal treatment plants for the "forever chemicals" but will not release the results to the public.
The order comes after a public hearing last month where residents questioned the pipeline company's response to the spill, which was not reported to state and federal authorities until more than 15 months after it was first detected.
It bars the DNR from releasing any test results collected since April 1 that are tied to a facility, address or county, though the agency can publish anonymized data.
WMC has sought to block the DNR from testing for PFAS, a class of human-made chemicals that have been shown to cause cancer and other illnesses but are not currently regulated by state code.
Because they do not break down naturally, PFAS accumulate in animal and human tissue and can be spread on farm fields in sludge from sewage treatment plants. PFAS have contaminated soil and groundwater at sites across the state, including Madison, Marinette and La Crosse.
The DNR is in the process of developing water standards for two PFAS compounds, and the Department of Health Services has recommended limits for 16 more. As part of the rule-making process, those standards will require approval from the Republican-led Legislature.
The Legislature's rules committee voted 6-4 along party lines Friday to strip key language from a newly-adopted rule limiting the use of firefighting foam containing chemicals known as PFAS, including targets for evaluating the effectiveness of treatment.
If the standards are adopted, facilities would have to remove the compounds from wastewater, which the DNR has estimated will cost tens of millions of dollars statewide. In the lawsuit, WMC argues the agency does not have the statutory authority to test for contaminants when there are no standards in place.
According to the complaint, the sampling program is related to the PFAS rule-making process, though the DNR intends to test for more than 30 PFAS compounds — far beyond the approved scope for the rule-making process.
WMC says by releasing the results, the DNR is "risking significant reputational harm to the businesses" that could be stigmatized as polluters even though they are in compliance with their discharge permits.
State law gives the DNR authority to regulate the discharge of hazardous substances, though there is no definitive list of those substances, which can include toxic chemicals as well as otherwise innocuous substances like milk in certain circumstances.
In that case, WMC argues the DNR should be required to go through the 30-month rule-making process to establish a list of what substances qualify as hazardous.