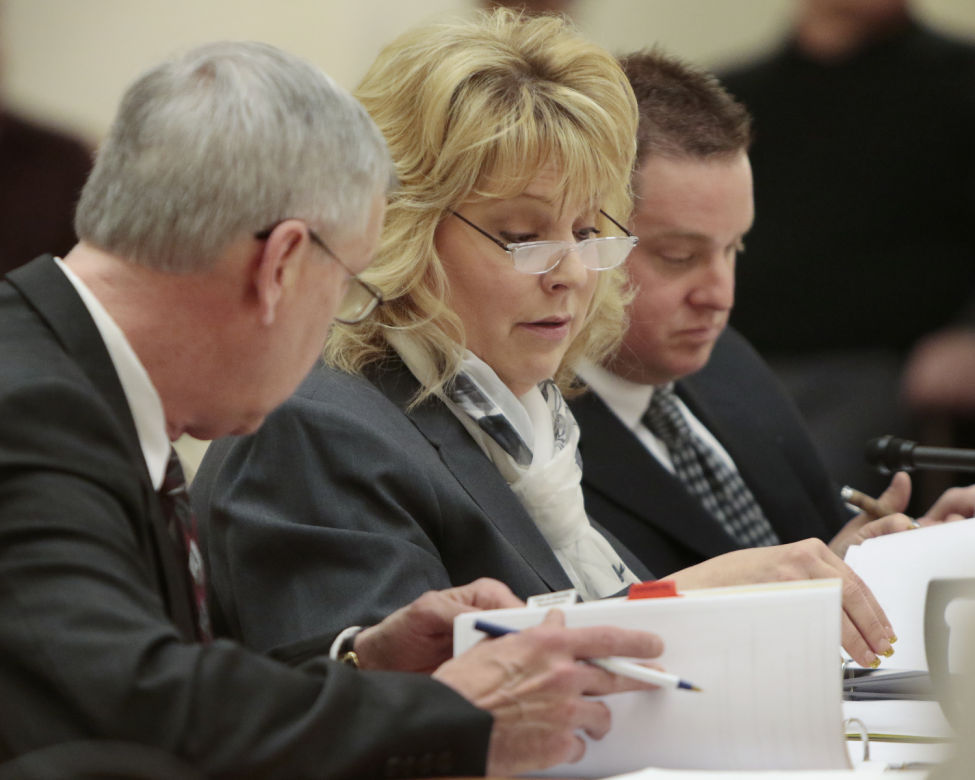 Wisconsin Department of Natural Resources leaders on Wednesday announced a sweeping reorganization aimed at providing relief to overburdened workers in its troubled water quality program and making state parks and wildlife management more efficient.
In an interview with the Wisconsin State Journal and meetings with employees, DNR secretary Cathy Stepp and her top deputies said plans for the next 18 months include:
Creating a certification program aimed at placing more responsibility on private contractors in the writing of permits governing lakefront construction and water pollution discharges from animal feedlots.
Reducing the number of armed rangers with arrest powers in state parks.
Reevaluating resources going to some state wildlife areas, selling off aging heavy equipment, and narrowing job duties of front-line personnel.
Distributing what remains of the department's science research bureau among several divisions.
Stepp touted the plan as a first-of-its-kind "business plan" detailing agency functions in ways that should help shield the department from budget cuts and make the shrinking DNR workforce happier and more efficient.
"We are going to continue to move this great organization forward into the future," Stepp told employees at a meeting in the agency's Madison headquarters.
Conservation advocates expressed skepticism about some provisions, while the state's business lobby applauded.
The long-awaited reorganization had been demanded by Republican elected officials who since 2011 have echoed business complaints about red tape in pollution permitting and cut DNR environmental programs, continuing a 20-year trend in which more than 15 percent of full-time positions have been eliminated.
Some moves will require changes in state law, Stepp said. Gov. Scott Walker and key lawmakers have not voiced any objections to the current version of the plan, but they could call for changes after hearing from the public, she said.
Stepp and her top aides acknowledged that employees and conservation groups may have misgivings, but she insisted the plan doesn't weaken environmental standards and isn't a workforce reduction plan, although a limited number of layoffs are possible and some employees may need to apply for new DNR jobs.
She said she doesn't anticipate cuts in the 2017-19 state budget beyond the 9.5 positions she proposed in September. More than 90 of the agency's roughly 2,500 full-time positions were cut in 2015.
DNR deputy secretary Kurt Thiede said a few workers will have different duties or managers, but many will be relieved because they will be given more realistic job expectations.
"Our workforce is so passionate about what they do that they are not going to let a ball drop," Thiede said. "We owe it to our staff now, whether it's in parks or other areas, to allow them to focus on specific areas and to take things off their plate and hand them to others with the expertise so that we have not only a more efficient workforce, but a workforce that doesn't feel as if they are being burned out."
While elected officials and outside groups gave input, Stepp said many of the reorganization ideas came from DNR employees.
"That's what's been the most fun for me out of this entire process is to watch people excited about contributing to a much more vibrant and sustainable future for this very important agency," Stepp said in the interview. "And to see some of their ideas come into being for the first time ever."
You have free articles remaining.
Changing needs
A representative of the state business lobby said early indications are that the plan will be beneficial.
"From what we've seen, we have been very supportive of the plan," said Lucas Vebber, director of environmental and energy policy for Wisconsin Manufacturers and Commerce.
"Secretary Stepp and her team have committed to making the department more efficient while continuing to fulfill their vital mission, and we certainly appreciate their efforts on that end," Vebber said.
George Meyer, a former DNR secretary who directs the Wisconsin Wildlife Federation, said some of the changes could prove helpful, but the ailing DNR needs more employees, not a reorganization, Meyer said.
Pollution permitting relief
Plans call for a program to encourage qualified private consultants to take a stronger role in providing accurate and detailed technical information used in writing permits that lay out standards for animal feedlots.
Property owners hiring these consultants would have more certainty, and DNR staff could be freed to spend more time inspecting facilities and ensuring that permit conditions are met, said Mark Aquino, who directs the DNR office of business support and science.
The DNR issues permits for feedlots and approves "nutrient management plans" on spreading tens of millions of gallons of manure annually.
Permit conditions may be based on complex legal and scientific criteria and can involve computer modeling aimed at predicting conditions in which lakes, streams and groundwater could be polluted by runoff.
The DNR could do spot checks or audits to ensure that engineers and agronomists on a list of certified consultants were meeting standards, Aquino said.
For about 10 years, the DNR has certified credentials of professionals who are then hired by developers to map wetlands so that disturbance of the important ecosystems can be avoided or minimized. The DNR would like to expand that program and apply the model to assembling permit information for construction of shoreline stabilization structures and for digging of artificial ponds, Aquino said.
The reorganization plan also calls for redeploying scientists in what remains of a research bureau targeted by budget cuts two years ago.
Under the reorganization, most of the 19 researchers who remained in the Bureau of Science Services will be moved into a new Office of Applied Science within the Fish, Wildlife and Parks Division, while about six will be placed in other divisions.