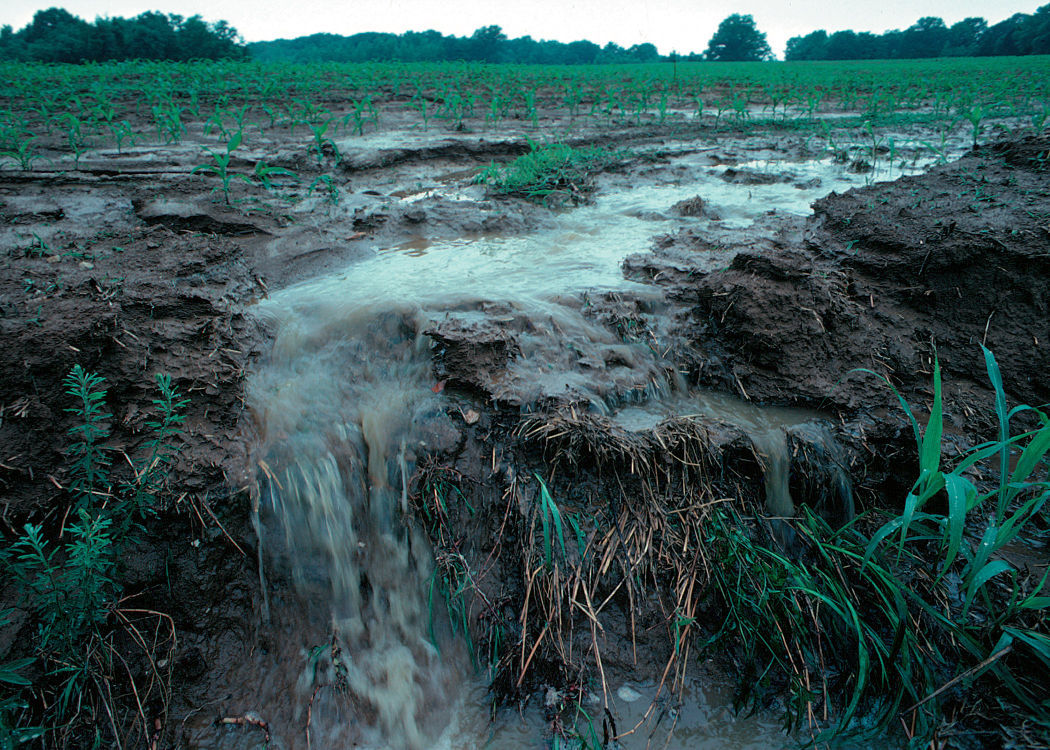 State job vacancies that have been linked to weak regulation of pollution began climbing again last year after falling from a 14-year high after Gov. Scott Walker took office.
One in five state Department of Natural Resources positions was unfilled in July 2011, the highest vacancy rate in the 2002-2015 period covered by staffing data the DNR provided to the Wisconsin State Journal.
Vacancies fell from 2012 through 2014, but by last summer the DNR had held off on filling enough positions for the rate to rise to 14.2 percent, surpassing the average for the 14-year period.
The state Legislative Audit Bureau last month detailed more than a decade of deficient enforcement of water quality laws and called on the DNR to end its practice allowing vacancies to occur in positions responsible for minimizing pollution from large animal feedlots that reach lakes, streams and drinking water.
DNR budget director Joe Polasek said managers leave positions vacant throughout the department to ensure it doesn't overspend its budget allocation.
In 2015, based on contacts with legislative offices, the agency left a larger-than-usual 365 full-time equivalent positions unfilled in anticipation of cuts elected officials were considering for the budget enacted that summer, Polasek said.
"You never know quite what to anticipate, but you don't want to be in a bad situation," Polasek said.
Because the DNR maintained enough vacancies across the agency, elected officials were able to specify staffing reductions in several areas — including positions in science services, forestry, education and communications — without layoffs.
Walker had proposed reducing the DNR's authorized workforce of 2,647 full-time equivalent positions by 67. The Legislature increased the cut to 92 positions before Walker signed the final budget.
Over the last 20 years, the DNR full-time workforce has been reduced 15 percent.
Meanwhile, the DNR data show, hundreds of authorized positions have been left vacant each year.
"The DNR needs more positions, not fewer," said George Meyer, a former agency secretary who now leads the Wisconsin Wildlife Federation.
Current DNR Secretary Cathy Stepp has said that in August the department expects to unveil a plan to curtail unnecessary department activities and shift resources to bolster the agency's core mission, which she said includes environmental protection.
Audit cites vacancies
The significance of unfilled jobs was highlighted in a June state audit of the DNR water quality protection programs that found deficiencies in inspections and writing permits that spell out legal limits for discharges into lakes, streams and groundwater.
Enforcement was also a problem. The agency wrote notices of violation to municipal and industrial polluters in only 33 of the 558 cases where its policy called for them, the Legislative Audit Bureau said.
Auditors said major contributing factors were too few workers doing too many jobs and high employee turnover that left the agency with inexperienced employees in critical positions.
It can take two to five years to fully train a new employee to properly handle highly technical pollution regulation jobs. Members of the DNR's policy board asked Stepp why new employees weren't hired early so that they could begin training sooner. She said budget constraints and state work rules made that impractical.
Meyer said the department could seek permission from the state Department of Administration to make early hires of critical regulatory personnel to eliminate or at least shorten the time that positions are vacant and to allow veteran employees time before they retire to train newcomers.
The DNR has received permission for temporary "surplus positions" in order do early hiring of replacements for retiring conservation wardens and foresters because those positions require specialized training, Polasek said. Wardens are hired in groups of 10 to 12 to attend a law enforcement academy, Polasek said.
"On the water (pollution regulation) side we haven't done that because the training requirements are different, but the finances are an issue too," Polasek said.
Creation of surplus positions can't be used so frequently that it is seen as circumventing the Legislature's intent about the size of the state workforce, Polasek said.
Vacancies began increasing in 2002
DNR job vacancies generally increased starting in 2002 as state budget woes worsened.
In 2008, then-Gov. Jim Doyle, a Democrat, announced a statewide hiring freeze among measures aimed at constraining spending. The freeze was one of several factors that may have contributed to increasing vacancies during that period, said Matt Frank, who was appointed to head the DNR by Doyle from 2007 through 2010.
The budget problems put the department in a squeeze as the number of large animal feedlots grew rapidly, requiring administrators to shift workers from other areas to oversee the new businesses, Frank said.
"Turnover and high vacancies are not good for any agency," said Frank, who also served as secretary of the Department of Corrections and now works as a Madison attorney. "Any business that wants to be successful wants to keep their employees."
Department administrators shifted employees to the highest priority areas, such as drinking water quality, spoke out publicly about problems, and put in place strict new rules to protect lakes, streams and groundwater, said Todd Ambs, who directed the DNR water division from 2003 to 2010.
The DNR won approval for rules limiting phosphorus discharges by sewage plants and factories and constraining manure spreading by large dairy operations, said Ambs, who now is campaign director for Healing Our Waters — Great Lakes Coalition.
After Walker and a Republican majority took over in 2011, DNR job vacancies swelled to their high point for the 14 years covered by the DNR data.
It started with a huge wave of retirements that swept through state government after the 2010 election and into 2011 as elected officials eliminated most public sector union rights.
The 246 retirements at the DNR in 2011 left the department a vacancy rate exceeding 20 percent.
Retirements at the department decreased in 2012 before rising again for the next three years, reaching 216 in 2015, according to data from the Department of Employee Trust Funds.
While recommending filling certain vacancies, the auditors measured the problem in terms of turnover, saying it increased from 6.2 percent in the 2005-2006 fiscal year to 19.7 percent in 2014-2015 for staff overseeing municipal sewage plants and industrial sources of water pollution, auditors said.
Turnover among staff regulating concentrated animal feeding operations rose from 6 percent of 21 percent over the period.
Overall water program turnover peaked at 22 percent in the 2010-2011 fiscal year.
The DNR data showed that last July there were 78 water program vacancies, or about 12 percent of 649 budgeted positions. The average vacancy rate in the water program for the last 14 years was 11 percent.
From 2005 to 2011, the water program dedicated most of its staff time inspections and enforcement, auditors said. After Walker took office, more time was spent on writing permits that spell out legal limits on discharges.
Businesses have complained about delays in the issuing of permits, which are required before they can operate.
Walker spokesman Tom Evenson said the governor was faced with a budget deficit his first year in office, so all departments were directed to fill only the highest priority positions after receiving approval from the state budget office.
Now other factors contribute to vacancies, Evenson said.
"State agencies actively seek to fill needed positions," Evenson said.
"Wisconsin's low unemployment rate and high labor force participation are not only making it difficult to hire for the state, but many employers as well," he said.