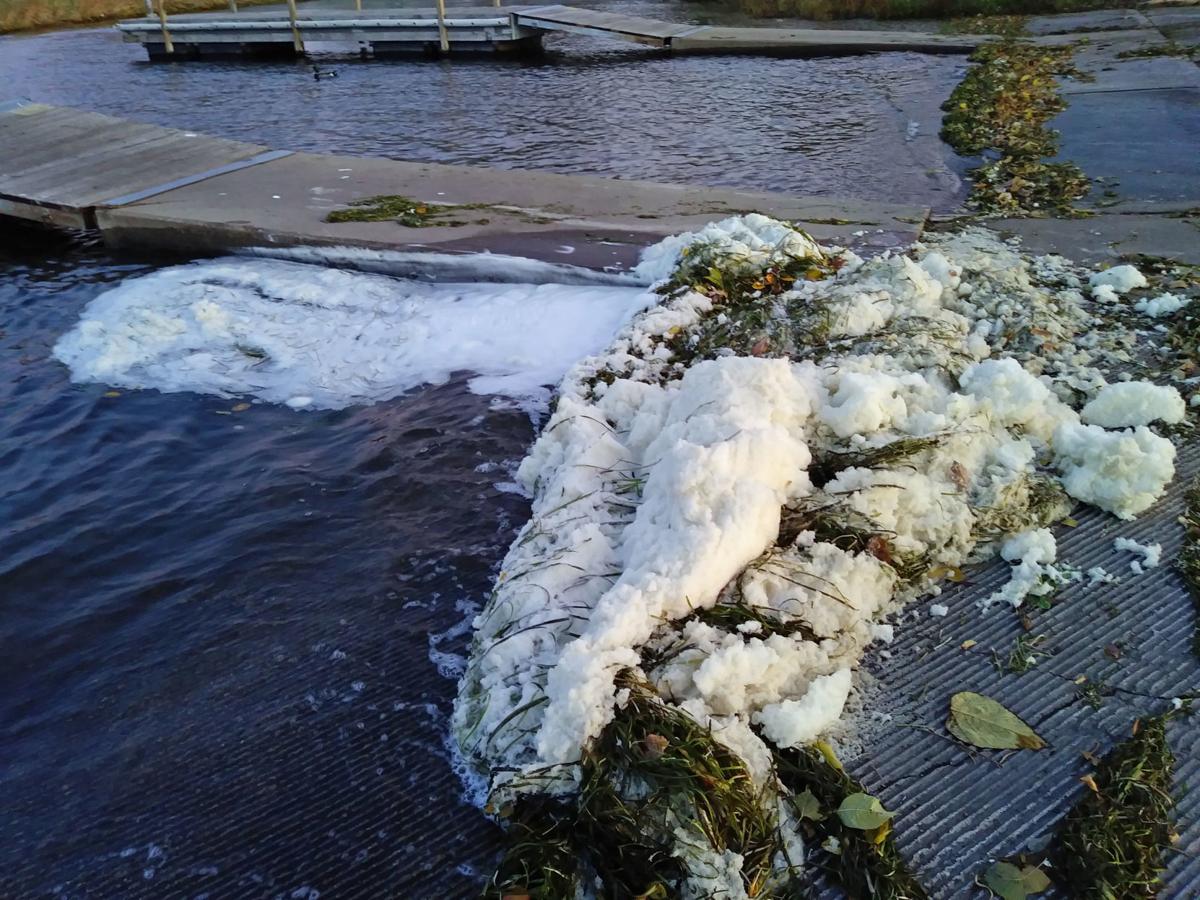 The Department of Natural Resources is investigating the source of foam on Starkweather Creek, where high levels of toxic chemicals have recently been found.
The agency said it hired contractors to contain foam that was spotted Wednesday by a DNR worker who was passing by the docks at the Olbrich boat launch near Lake Monona. DNR spokesman Andrew Savagian said Friday all the foam had been removed.
Savagian said it typically takes about a month to get test results.
Foam can occur naturally — the result of decaying plant matter that gets pushed to shore by wind and currents — or from environmental pollution.
You have free articles remaining.
Though the creek is not a source of drinking water, PFAS compounds can accumulate in fish to levels much higher than the water itself.
Studies have shown two fluorinated compounds, PFOA and PFOS, may increase people's risk of cancer and affect cholesterol levels, childhood behavior, the immune system and the ability to get pregnant.
There are no federal health standards, but the DNR is working to establish water standards for PFOA and PFOS, and the Department of Health Services has recommended a combined groundwater enforcement standard of 20 parts per trillion for the two.
Michigan has set surface water standards of 11 to 12 ppt for PFOS, the compound most likely to build up in fish.
Samples taken in June from the West branch of Starkweather Creek near Fair Oaks Avenue had PFOA and PFOS concentrations of 43 and 270 ppt.
Public Health Madison and Dane County is working to create signs advising the public of the presence of PFAS, including warnings against people or pets drinking the water and suggesting people wash their hands after touching it.
The signs will not include any specific warnings against consumption of fish from the stream but will refer to state guidelines related to PCBs, which suggest children and pregnant women not eat panfish more than once a week.