BARABOO — No Wisconsin state park is more popular.
With its towering bluffs, miles of hiking trails, hundreds of campsites and a clear, cold lake that attracts anglers, swimmers, paddlers and scuba divers, Devil's Lake State Park is an amphitheater of outdoor recreation.
Add in the fact that it's just a 45-minute drive up Highway 12 from Madison and less than three hours from Chicago's western suburbs and it's no surprise that the park's 1,300 day-use parking spots and 1,300 picnic tables are often all claimed by early afternoon between Memorial Day and Labor Day.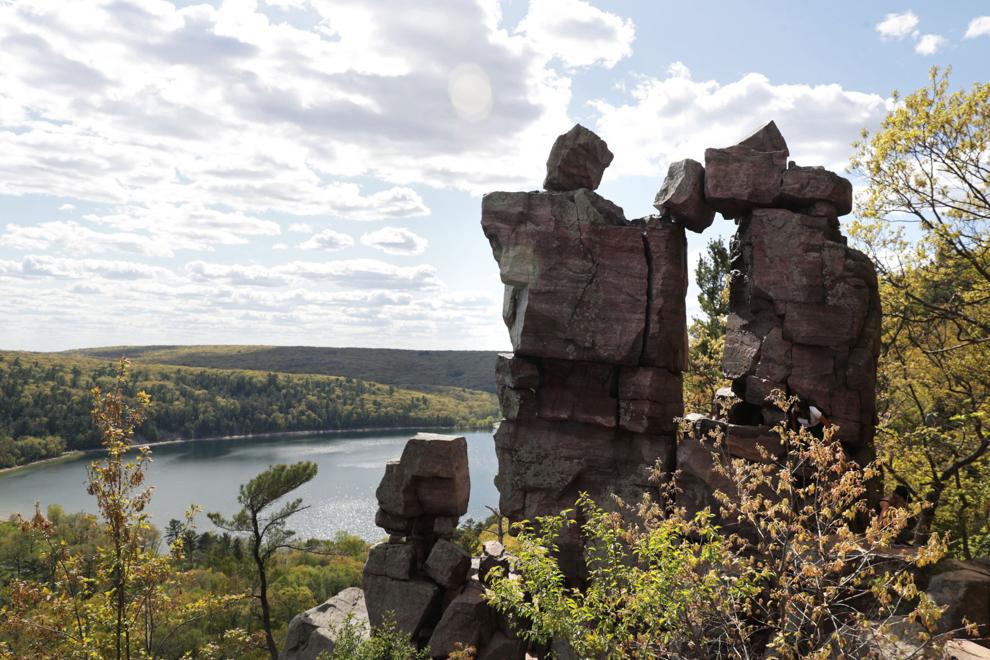 If it were a national park, Devil's Lake's 2.1 million visitors a year in 2020 would rank it 13th between California's Yosemite National Park, at 2.2 million visitors, and Glacier National Park in northwestern Montana, at 1.6 million visitors. Yet, at just over 9,200 acres, Devil's Lake is a fraction the size of those world-renowned attractions, at 1,169 square miles and 1,500 square miles, respectively.
Nestled in the Baraboo Range, Devil's Lake was formed when the Laurentide Ice Sheet retreated from the area nearly 20,000 years ago, dumping rocks and earth at both ends of what had been an ancient river. Fed by natural springs, the lake formed between the two glacial dams.
The park's natural wonders stand in quiet, majestic contrast to the water parks, go-cart tracks, miniature golf courses, dinner theaters and T-shirt shops that throng the streets of Wisconsin Dells 15 miles to the north.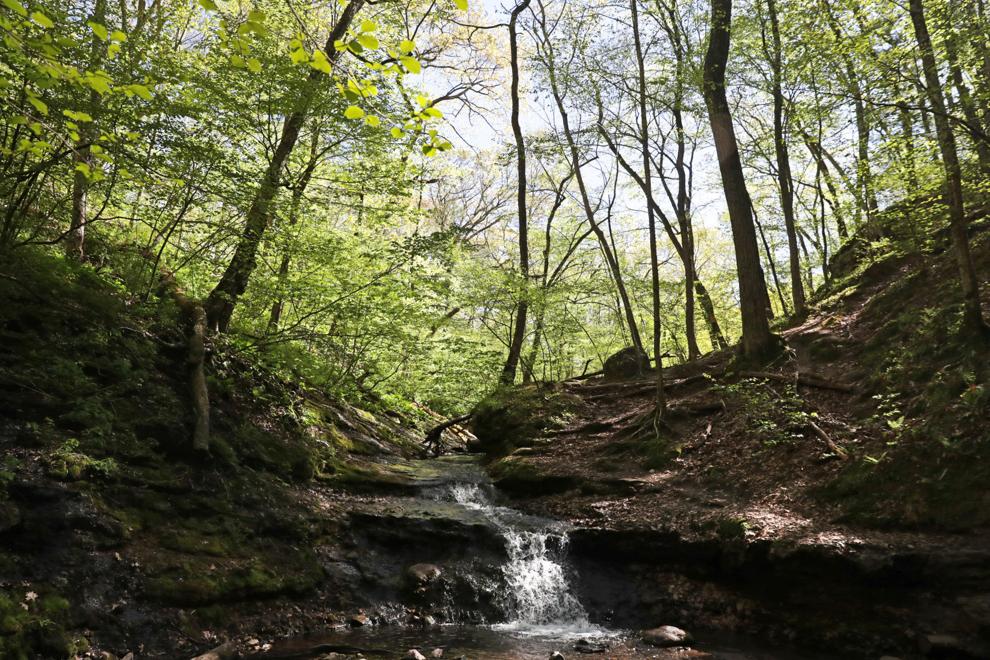 "There's no words for this," said Nancy Lauff, 66, as she took in the postcard-worthy scene with her husband, Bob, after hiking the East Bluff Trail, a 3.2 mile round-trip trek with 500 feet of elevation change. Their reward: Enjoying waffle cones while seated at a picnic table at the North Shore beach as they watched a flotilla of canoes captained by Sauk Prairie Middle School students ply the glass-like surface of the 360-acre lake.
"This is beautiful," she said. "I compare this to Canada."
Except no passport or currency exchange is required. It's right here, in the Midwest.
Created in 1911, Devil's Lake is Wisconsin's third-oldest state park behind Interstate (1900) near St. Croix Falls and Peninsula (1909) in Door County. Instead of grizzly bear, moose and elk, the park is home to fox, raccoon, deer and the occasional bobcat. Turkey vultures are the most noticeable. The winged scavengers spend their days surfing the park's thermal air currents, skimming tree tops and rock outcroppings.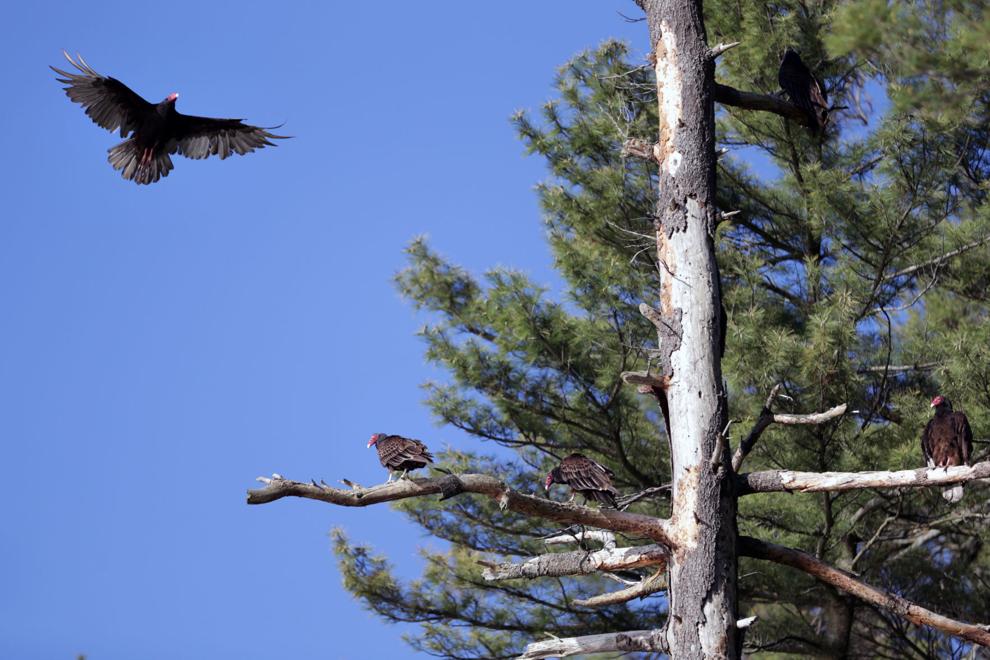 But its history goes back far beyond that.
"This is very unique. It just rises up out of a generally flat area," said Derrick Mayoleth, who hikes the park three times or more a week and in 1996 started devilslakewisconsin.com. "The geology is very convoluted. These bluffs are old. They're older than the Rocky Mountains, they're older than the Himalayas. There are no fossils because they are older than the dinosaurs."
More recently, the region attracted indigenous people who left behind effigy, linear and conical mounds.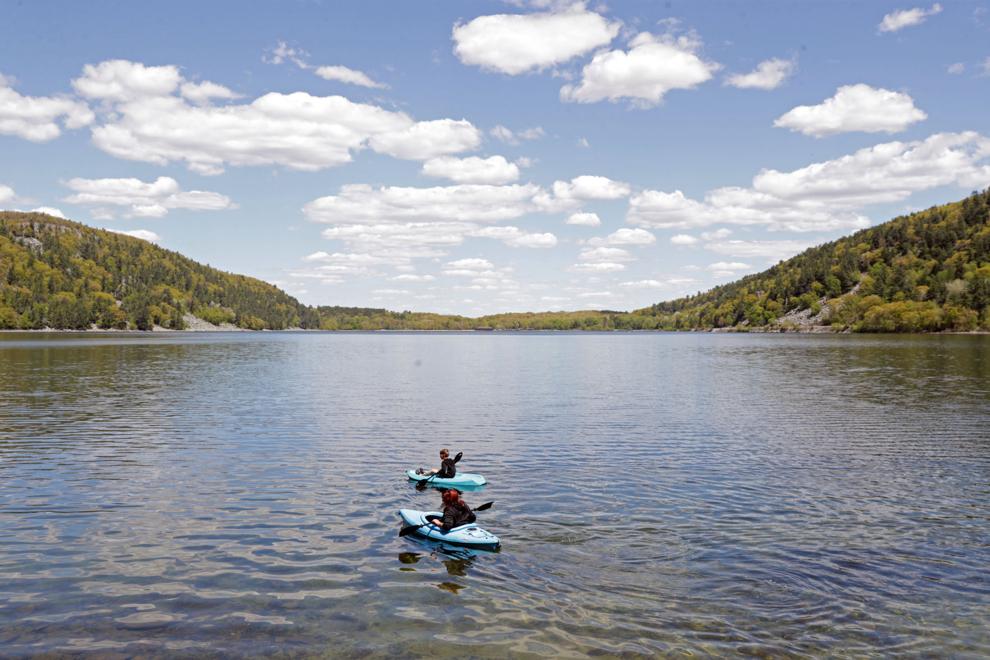 "A large body of broken fragments have accumulated along the edge of the water rendering it very difficult to walk along the shore," Increase Lapham, a celebrated Wisconsin author, scientist and naturalist, wrote in 1849. "Yet two of our party made a circuit of the lake, jumping from rock to rock as best they could."
With the routing of a rail line through the lake valley, tourism began booming.The first of several hotels was built in 1866 and the railroad was completed in 1873. The accommodations, no longer open, included the Kirkland Resort, the Minniwauken House, the Lake View Hotel and the Messenger Hotel and Resort.
Millions of visitors
In 1919, eight years after opening, park attendance was about 100,000, most arriving by train. Attendance doubled by 1924 and by 1952 over 1 million were visiting the park. By 2018, attendance had reached 2.6 million.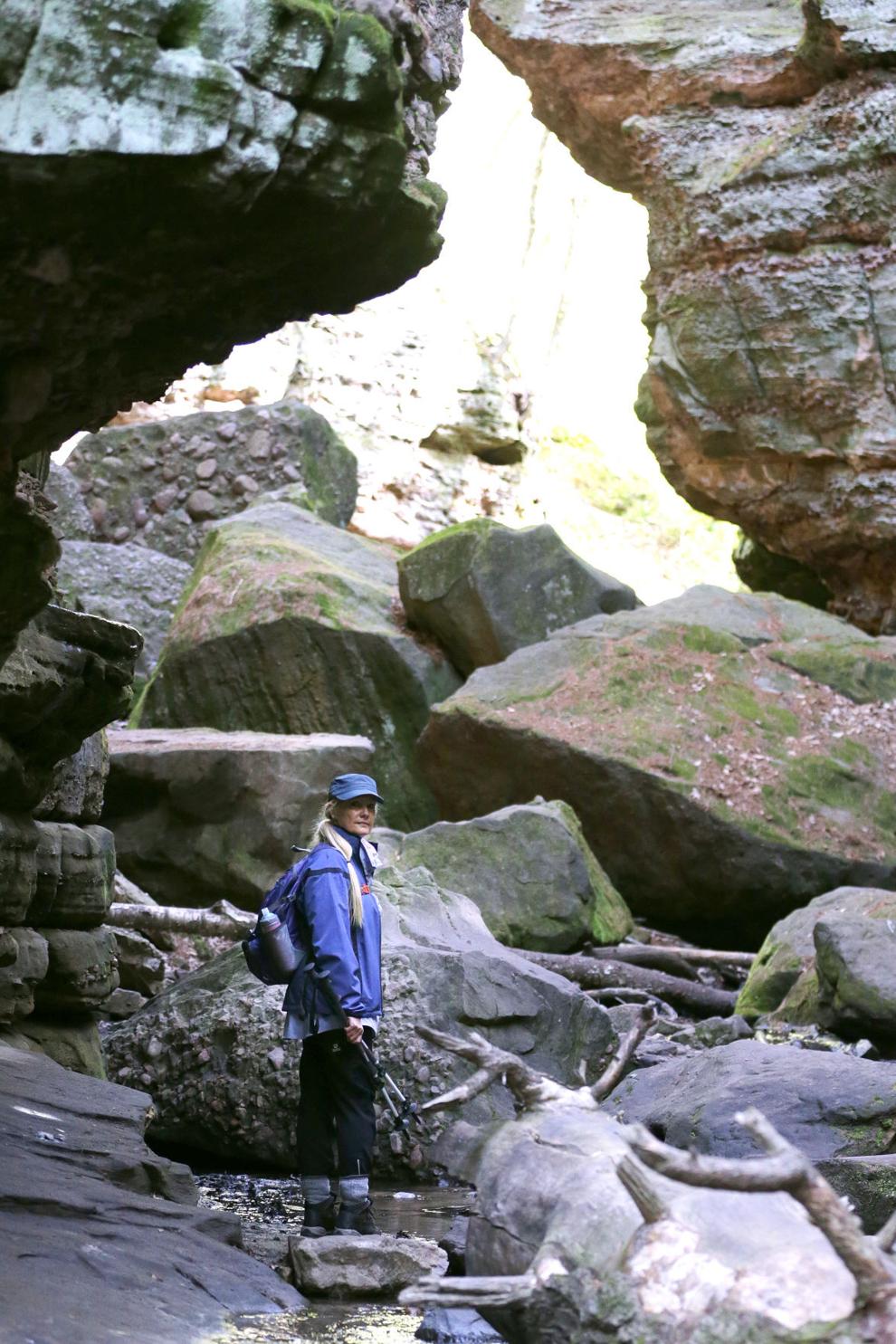 By comparison, Peninsula State Park in Door County recorded 1.2 million visitors that year. The 2.1 million visitors to Devil's Lake last year was down just over 100,000 when compared to 2019, but the park was closed for a time in 2020 due to the pandemic.
The popularity of the park is perhaps its Achilles heel. That's why Mayoleth recommends visiting during the early part of the week or at the crack of dawn as a way to avoid the crowds, which can be crushing at times.
Mayoleth, who recently hiked the 11-mile segment of the Ice Age Trail that runs through the park, also recommends visitors expand their explorations to beyond the park and the adjacent Parfrey's Glen, which can also become overrun with visitors. The area is surrounded by other state parks and natural areas, all with their own story and geography.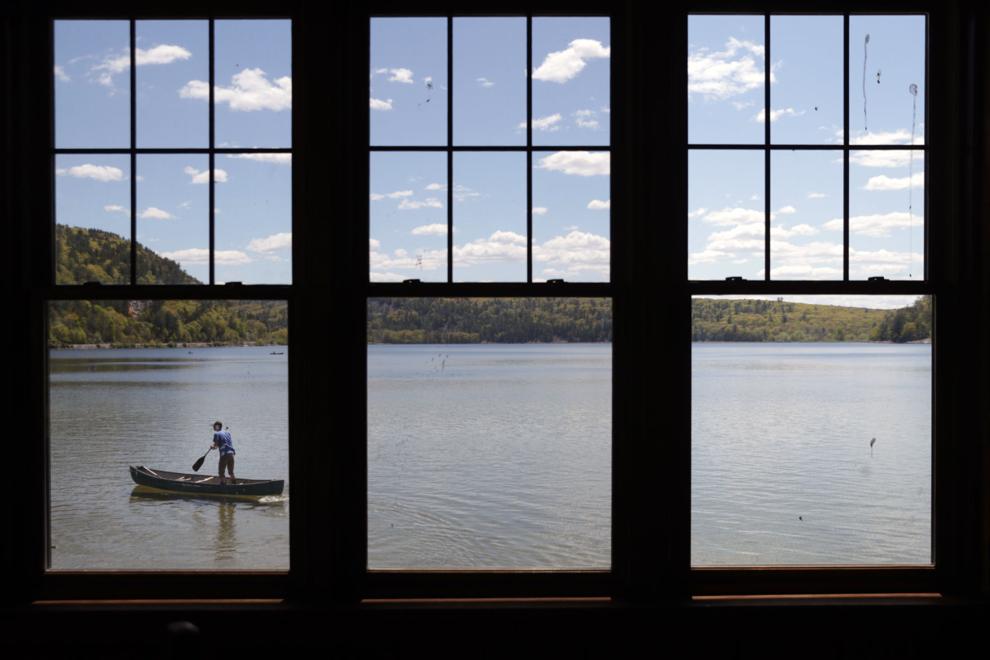 "So start (in Parfrey's Glen and Devil's Lake State Park) and then get out that map and start looking for the other places," said Mayoleth, an avid photographer. "There's a lot of cool spots."
Circus history, restored trains, whooping cranes and Aldo Leopold's Shack are among the draws along with the stimuli of Wisconsin Dells. 
They include state natural areas like Baxter's Hollow, located west of Highway 12. It features a gorge cut by Otter Creek, a fast, clear, nearly undisturbed stream flowing over large quartzite boulders.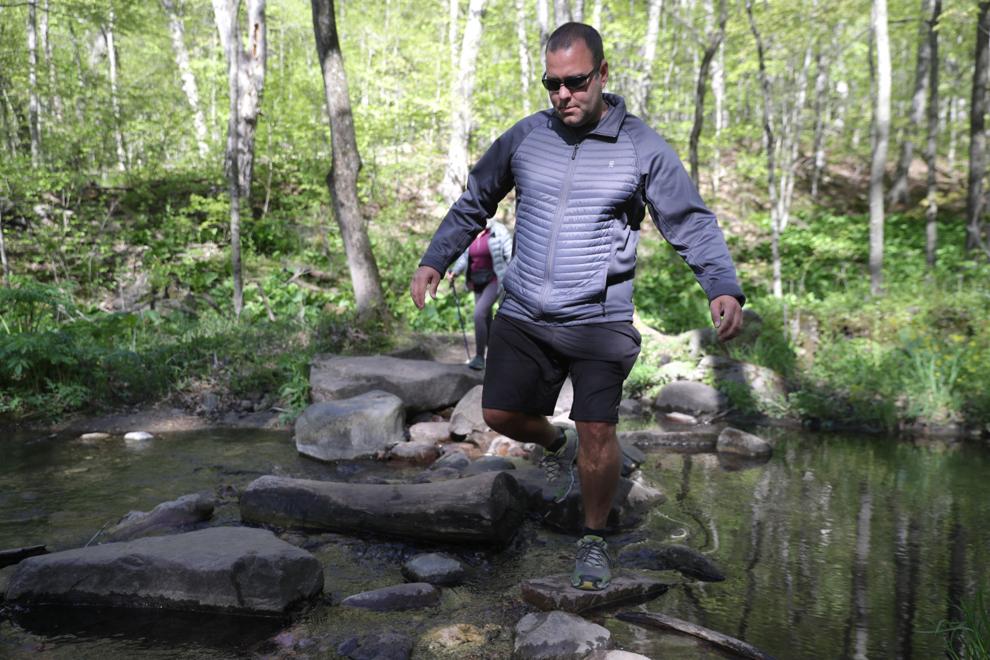 Other sights
Merrimac Preserve offers 1,642 acres of wetlands, prairies, savannas, forests, lakes, and streams while the 146-acre Lower Narrows State Natural Area features a 900-foot-wide, 230-foot-high bluff and supports several rare and uncommon species including maidenhair spleenwort and eastern prickly-pear cactus.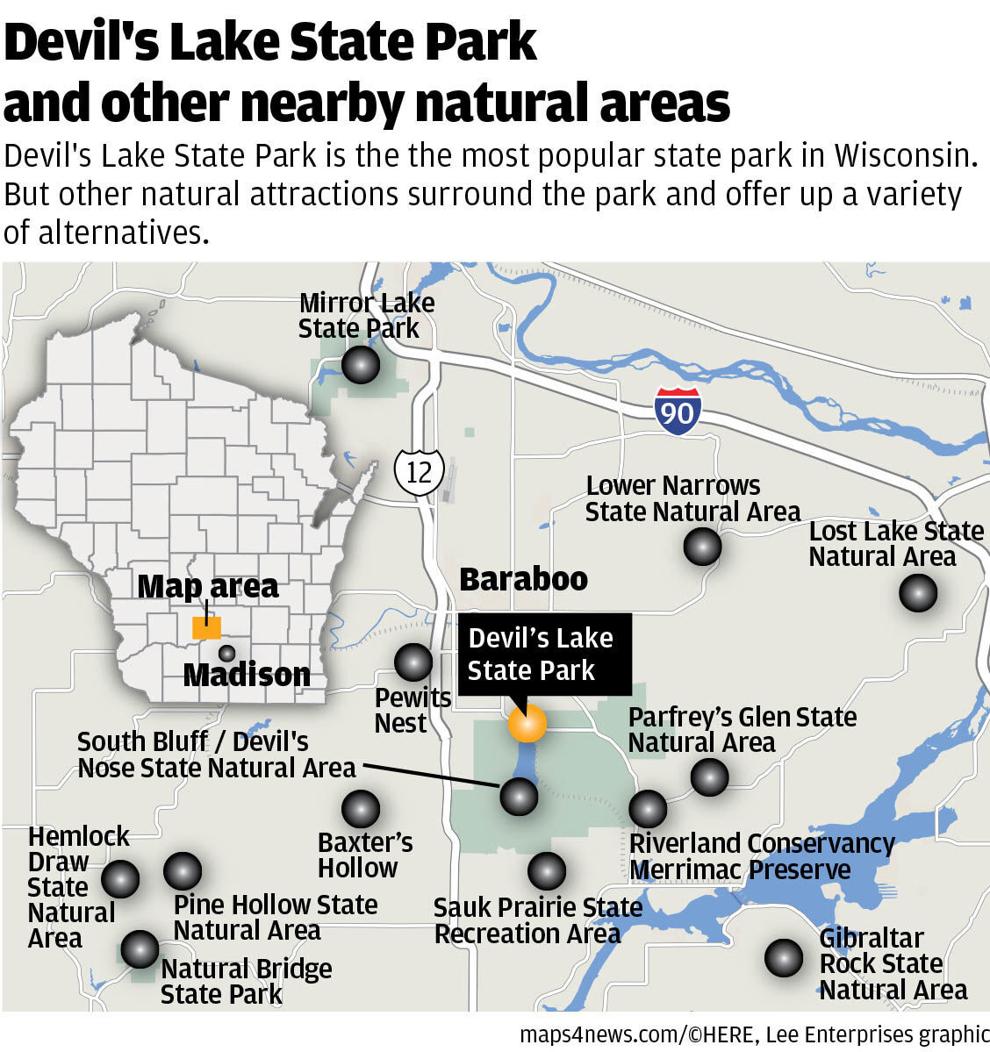 The Sauk Prairie State Recreation Area just south of Devil's Lake and along Highway 12, was the home of the largest ammunition factory in the world during World War II but the buildings have been removed and the area is being returned to its natural state. Gibralter Rock State Natural Area is a short drive away via the free Merrimac Ferry and is home to a 200-foot-tall bluff that holds an Instagramable cedar tree and panoramic views of Lake Wisconsin.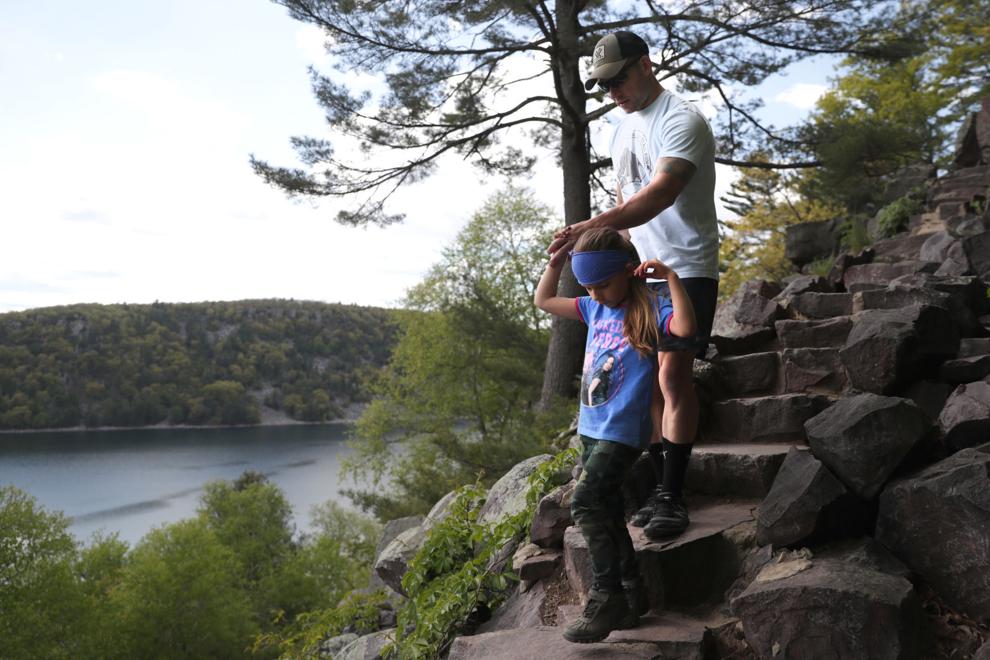 Jim Essington, 72, of Winnebago, Illinois, hiked the bluffs of the park with his wife in mid May and on a near-perfect Wednesday morning used a hiking stick to traverse the rocks, stream and crags of Parfrey's Glen, the state's first natural area and which reopened last month after more than a year of being closed. There were few other people in the gorge, lined with skunk cabbage and steep cliffs. The creek offered a constant din echoing off the sandstone walls.
"It just feels like you're out west like you're 1,000 miles away from Illinois," Essington said. "It's just beautiful in the spring like this."