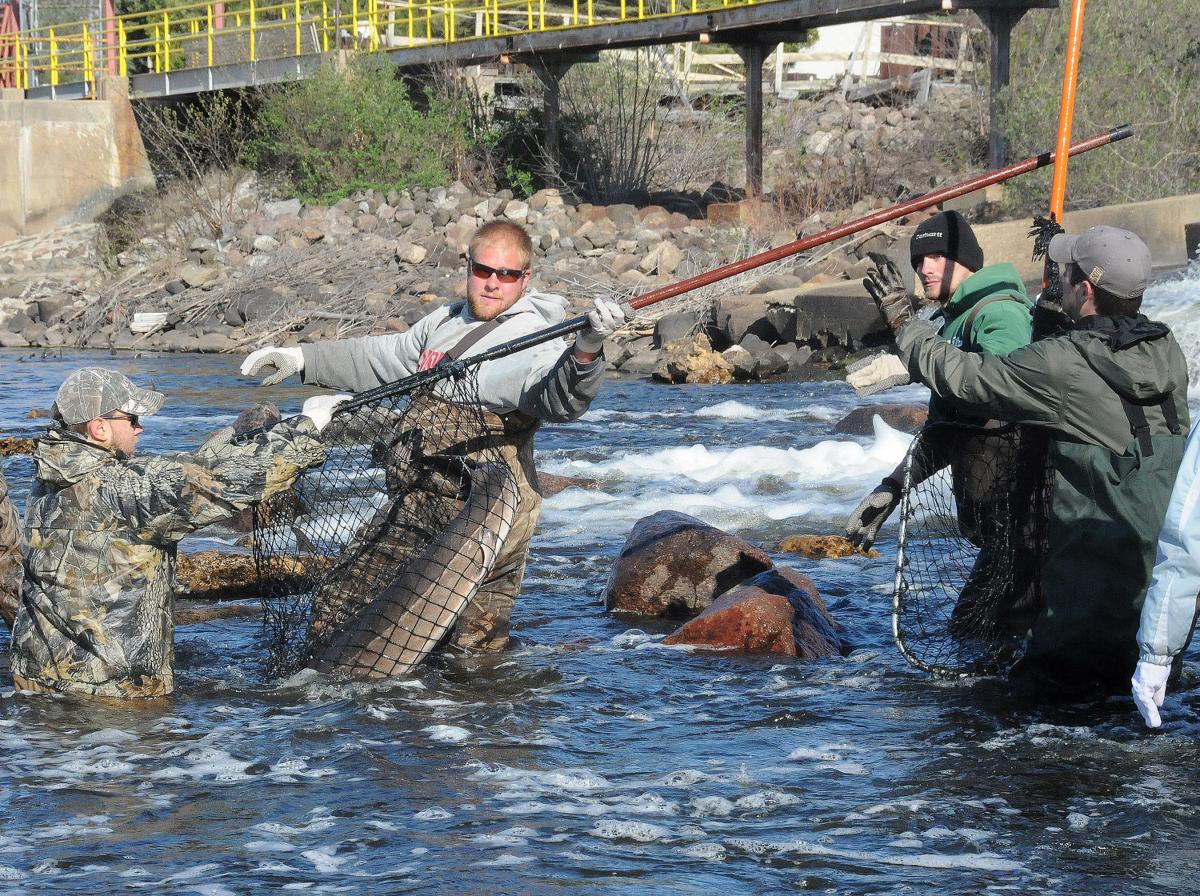 A reorganization launched Tuesday by the depleted Wisconsin Department of Natural Resources divides protection for water quality between two divisions and leaves other environmental protection programs in a "business support" division.
DNR officials didn't return phone calls or emails seeking clarification of the changes disclosed at a meeting with employees, but a four-page memorandum distributed at the session predicted unspecified cost savings and said a leadership team would make more changes over the next year.
Managers will analyze agency work to "help us allocate our limited staff and funding to accomplish the work that matters the most."
George Meyer, a former DNR secretary, said a new organizational chart won't fix the agency's worsening weaknesses.
"It's cosmetic in terms of solving any problems," said Meyer, who now directs the Wisconsin Wildlife Federation. "The true problem is not enough staff to get the job done."
Agency staffing has been reduced by 15 percent under both Democratic and Republican administrations since the 2000-2001 budget.
Over the same period, the state has seen an explosion of factory farms and industrial sand mining that have drawn sustained criticism for their impact on air and water quality.
Meanwhile, the U.S. Environmental Protection Agency has issued a finding of failure over the department's slow pace in updating air pollution rules to reflect the latest science.
Environmental groups have sued to force DNR officials to accept deadlines for other overdue air standards. In 2011, the EPA hit the DNR for 75 apparent omissions and deviations from federal laws governing regulation of waste water, and 35 remained unresolved as of this week.
'Glitter and rainbows'
The most recent state budget deleted more than 60 positions — educators, foresters, water quality experts, communications specialists and most of the senior scientists in the DNR Bureau of Science Services, which had drawn fire from Republicans who dominate state government.
Some conservative state legislators were upset because the science bureau researched ways to reduce the harm climate change can do to natural resources, while others blamed the bureau when constituents had unsatisfactory hunting trips.
In a May 15 meeting with employees that presaged Tuesday's announcement, DNR Secretary Cathy Stepp said Gov. Scott Walker and the Legislature were demanding a leaner DNR, and that staff reductions would mean some agency functions would be dropped.
"The Legislature and the governor expect us to focus on our core work that directly ties to our mission," Stepp told employees. "Some of the things we've always done that we love to do that are the — what I like to call the glitter and rainbows, the positive punches of DNR — we have to start dialing back on, because we've still got the same amount of work, right? And we are going to have less people to do that work."
Stepp and other administrators said information they provided to legislators helped avoid worse cuts that were being considered privately. Walker signed the two-year state budget on July 12.
Water quality management
Meyer said the reorganization makes sense inasmuch as it moves air, waste and most water pollution regulatory programs in a single "environmental management" division. Those offices deal with business operators and are subject to federal oversight.
But the new management structure moves watershed management — efforts to prevent runoff of manure and other pollutants into lakes and streams — away from the offices that are charged with protecting drinking water and ground water and controlling waste water discharges from industry.
"That's not going to make the environment any better," Meyer said. "It makes it harder to manage water quality programs when you have the watershed management off by itself. It makes coordination more difficult."
The memo says parks, fisheries and wildlife management were being put together in a single division, with functions related to the timber industry and forest protection in a separate division.
Top agency officials are to meet with workers at DNR facilities across the state between Thursday and Aug. 14.