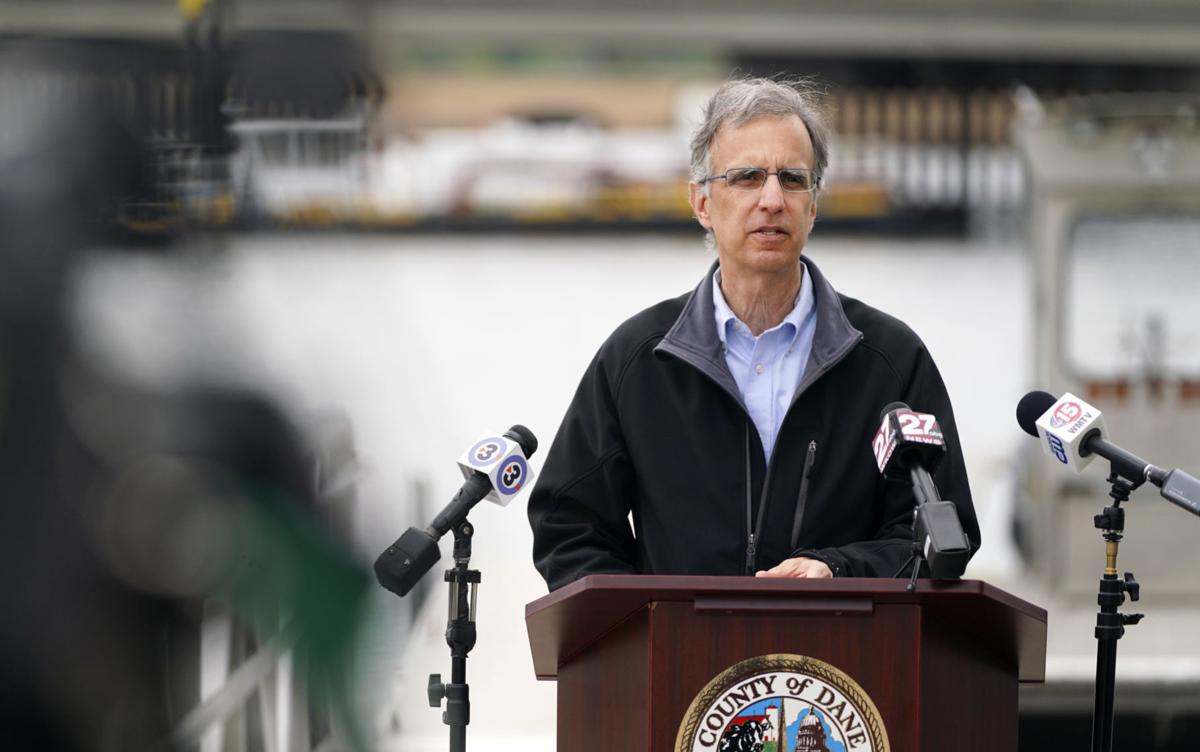 Dane County this summer is kicking off an expansive four-year effort to dredge the Yahara River and reduce future risks of flooding like the county experienced two years ago — potentially lowering the river's chain of lakes by a foot.
The county's Sediment Removal Project will target the stretch of the Yahara River between Lake Monona and Lake Waubesa in a first phase this summer and fall, removing up to 40,000 cubic yards of sediment, or 3,000 dump trucks worth of soil, before dredging the river further downstream in future years.
The project is expected to wrap up in the fourth summer on the river's stretch between Lake Mendota and Lake Monona where it cuts across Madison's Isthmus.
In response to devastating flooding in August 2018, the dredging effort is aimed at improving the lakes' water flow and increasing their storage capacity. It is expected to cost the county between $10 million and $15 million when complete.
While residents of central Michigan continue to grapple with severe flooding from recent rains that overtook dams, the current risk of flooding remains low in Dane County, said John Reimer, assistant director of the county's Land and Water Resources Department.
Lake Monona is 2.3 feet below the 100-year flood level and 3.2 feet lower than the height it hit in 2018, he said.
"Over the past couple of years in particular, we certainly have seen a manifestation of the effects of climate change, we're seeing more rain events, we're seeing rain events of greater intensity and greater duration," Dane County Executive Joe Parisi said at a news conference Thursday at the Lottes Park boat launch in Monona, where dredging equipment is being set up.
The county awarded a $3.25 million contract to Houston-based Dredgit Corp. to remove sediment between lakes Monona and Waubesa this year.
But going forward, the county intends to purchase its own hydraulic dredging equipment and hire four employees to complete the sediment removal south of Lake Waubesa up to Dane County's border with Rock County and finishing off between lakes Mendota and Monona.
The work is being divided into five phases.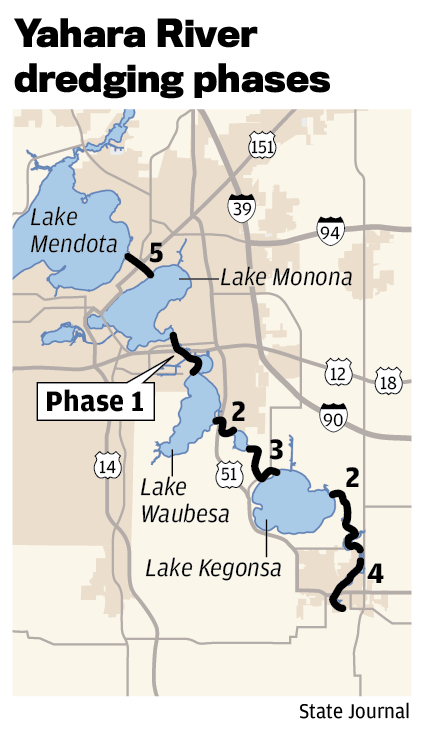 The project is one of several efforts launched by Dane County and other municipalities to mitigate the risk of flooding after a deluge of rain nearly two years ago killed a man, swamped thousands of homes and businesses and threatened to submerge large swaths of the Isthmus.
On Aug. 20, 2018, a powerful storm parked over Dane County and dropped more than a foot of rain in places, causing rivers and creeks to run their banks in the western half of the county and flash flooding in urban areas.
For weeks following the downpour, a near-record high Lake Mendota slowly drained through the Yahara River and the three lakes farther south — Monona, Waubesa and Kegonsa — causing prolonged street flooding on Madison's Isthmus and in Monona and other low-lying areas around the lakes.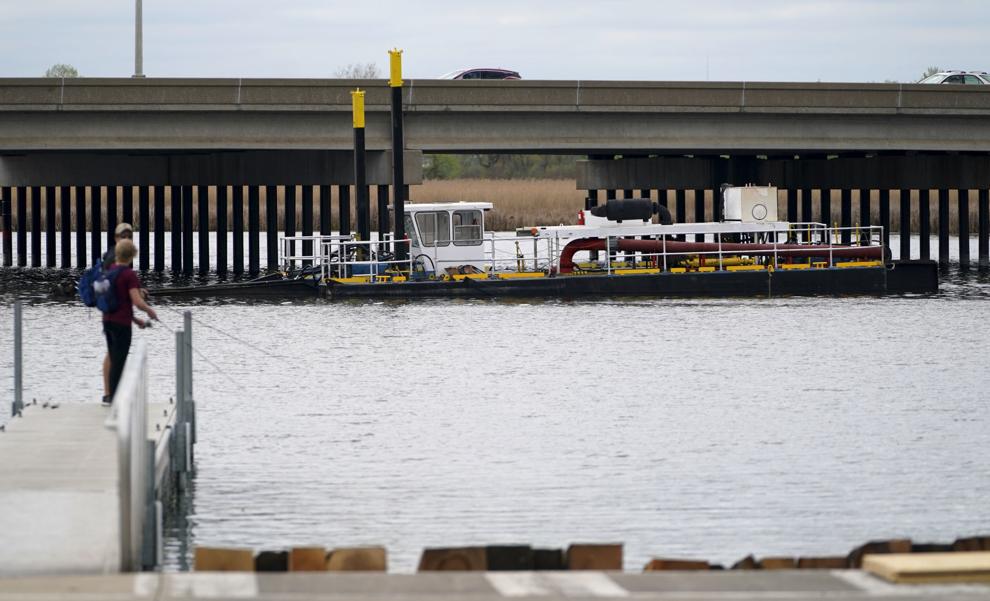 County officials said the slow flow of the river at the time was one of the main reasons the threat of flooding lasted so long and why sandbagged properties could still be seen well into the fall of 2018.
"Our lakes have reached a point where they just can't handle that load," Parisi said. "We can't get the water moving through the chain of lakes fast enough to stave off flooding in many events."
Reimer said the county conducted modeling that shows the lake levels would have been 12 inches lower if all the sediment intended to be removed as part of the project had not been in the Yahara River when the 2018 storm hit.
For a clear channel
Parisi said the county will remove sediment between the Tenney Park Lock and Dam at Lake Mendota and where the river enters Lake Monona last so there can be a clear channel downstream to avoid further flooding of the Isthmus.
"It's an important milestone," Parisi said. "We're really excited to be at this point where we can start taking some concrete action to protect our communities from the type of flooding that we saw just two summers ago."
The dredging could start showing results even after this year.
Reimer said the lake levels set by the state Department of Natural Resources for Monona and Waubesa are about 2 inches apart. But on average, he said the lake levels between the two bodies of water differ by 6 inches.
After the first phase this summer, those levels could be more in line with the state's order, Reimer said.
Parisi said he hopes the change means reduced risk of flooding for Monona and other areas in the county.
'Suck the Muck'
That $12 million project, which also makes use of hydraulic dredging, is aimed at removing phosphorus-laden sludge from the bottom of creeks and streams that feed into the Yahara River and contribute to the perennial toxic algae blooms fouling up the county's lakes.
The equipment needed to remove sediment between Monona and Waubesa, including a hydraulic dredging barge and pipes to transport the sediment, are still being set up. Removal could begin in two or three weeks.
Photos: See underwater treasures in Madison's lakes
The Habitat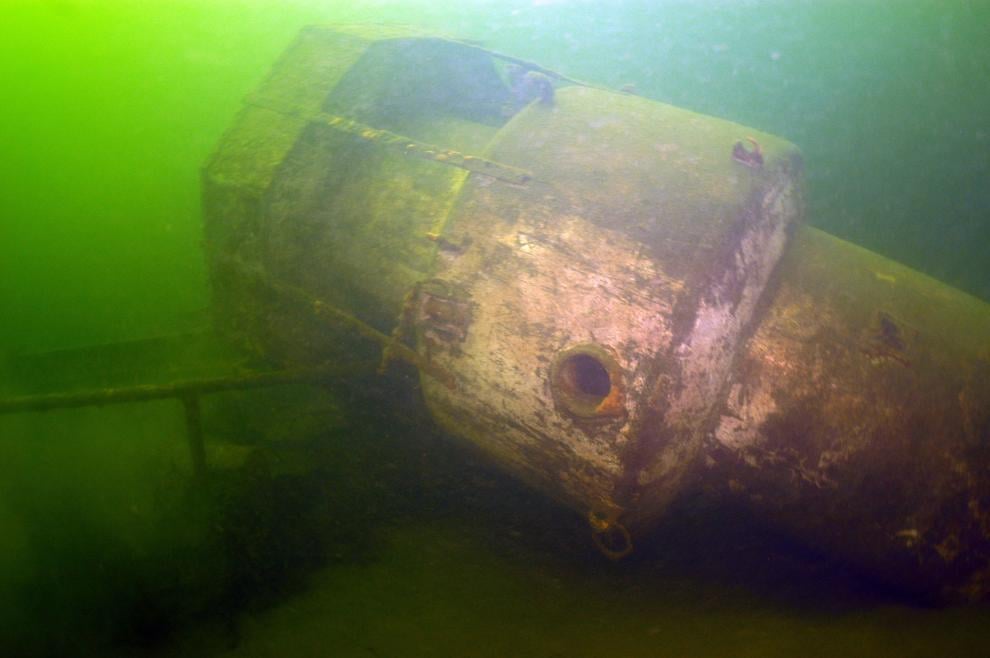 The Habitat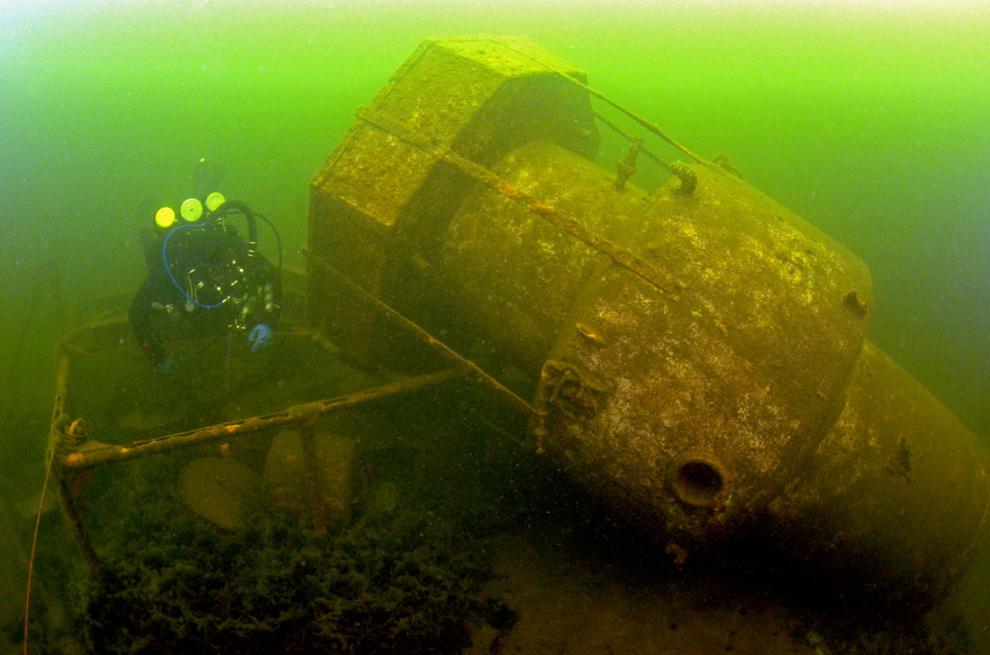 Habitat interior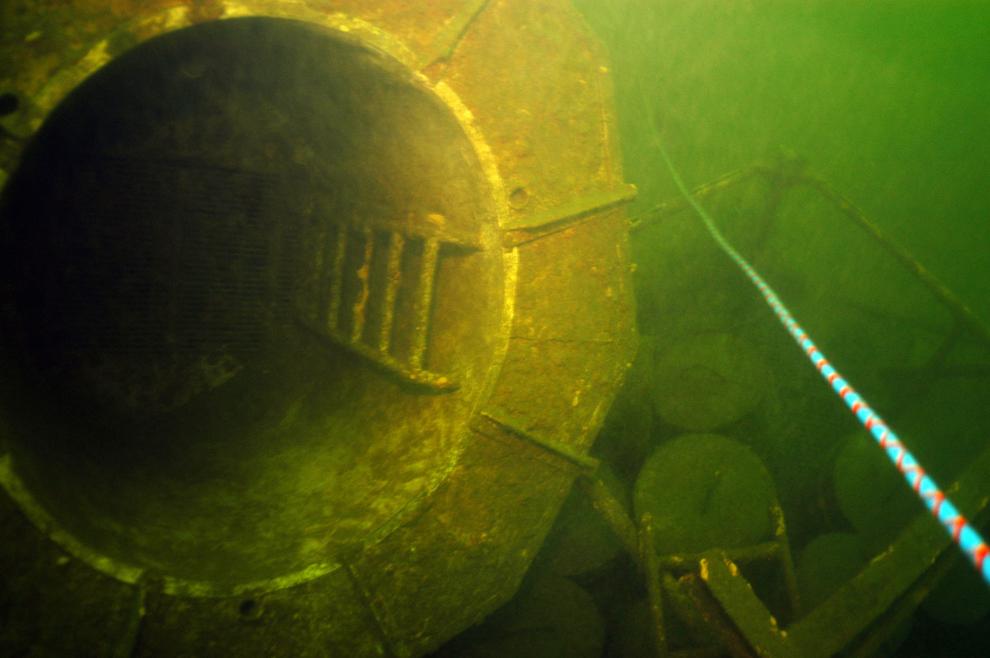 Ice shanty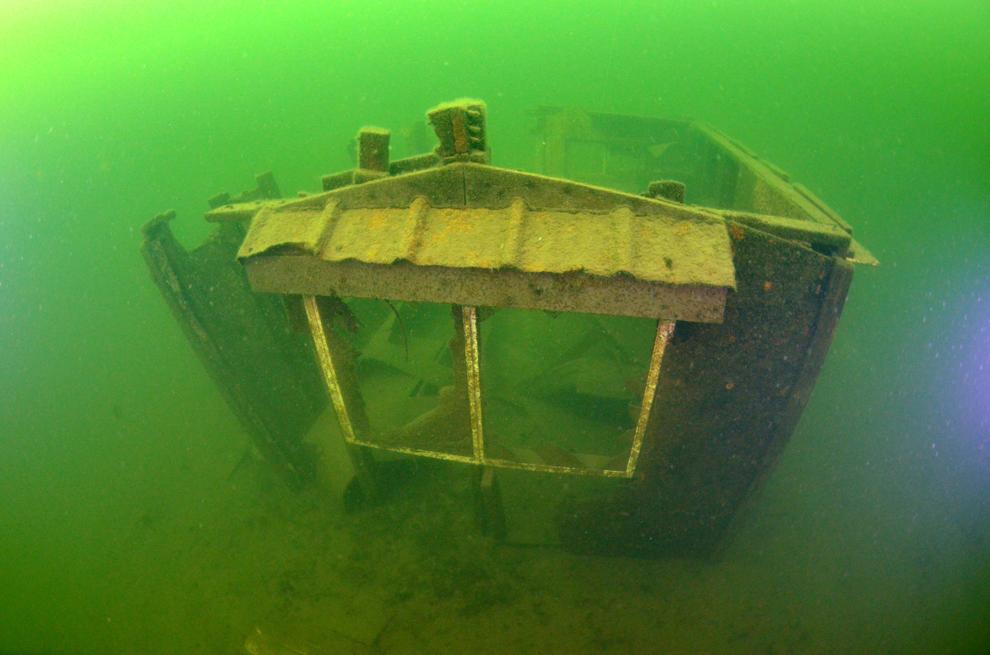 Sunken boat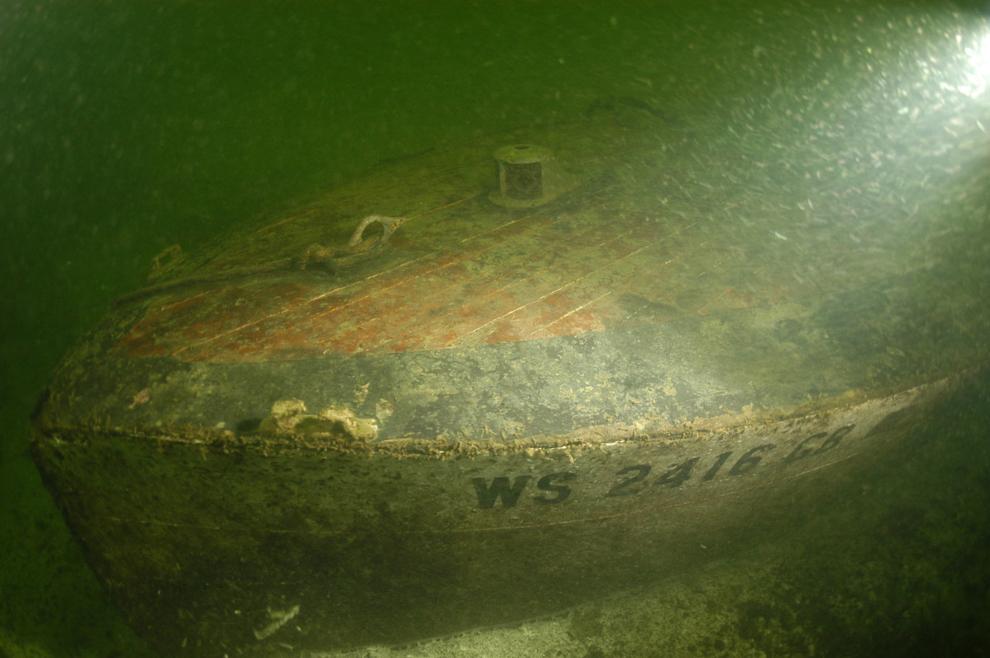 Sunken boat
Old car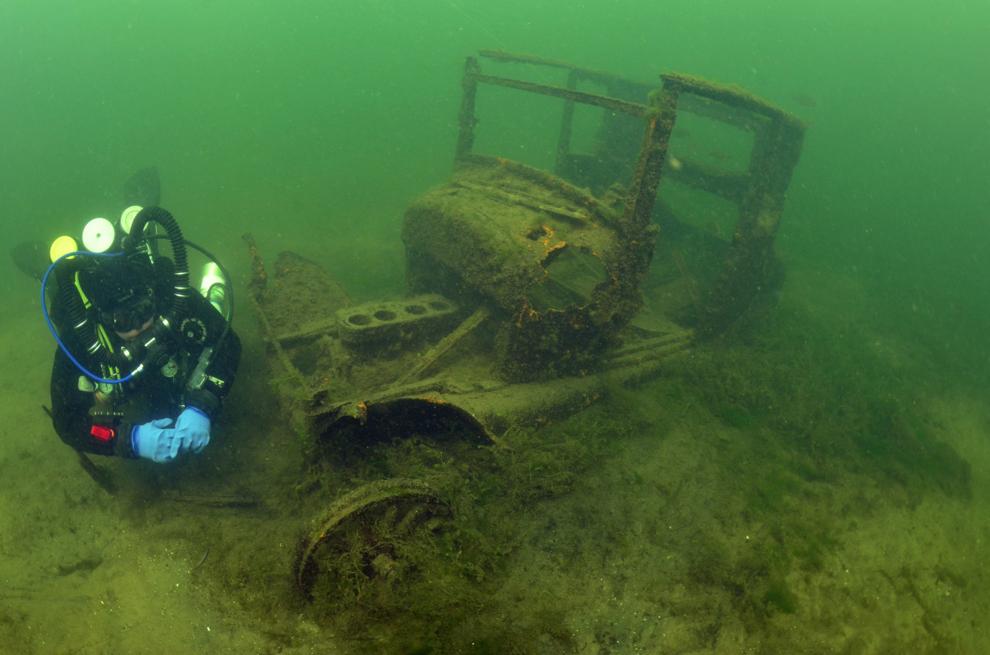 Overturned car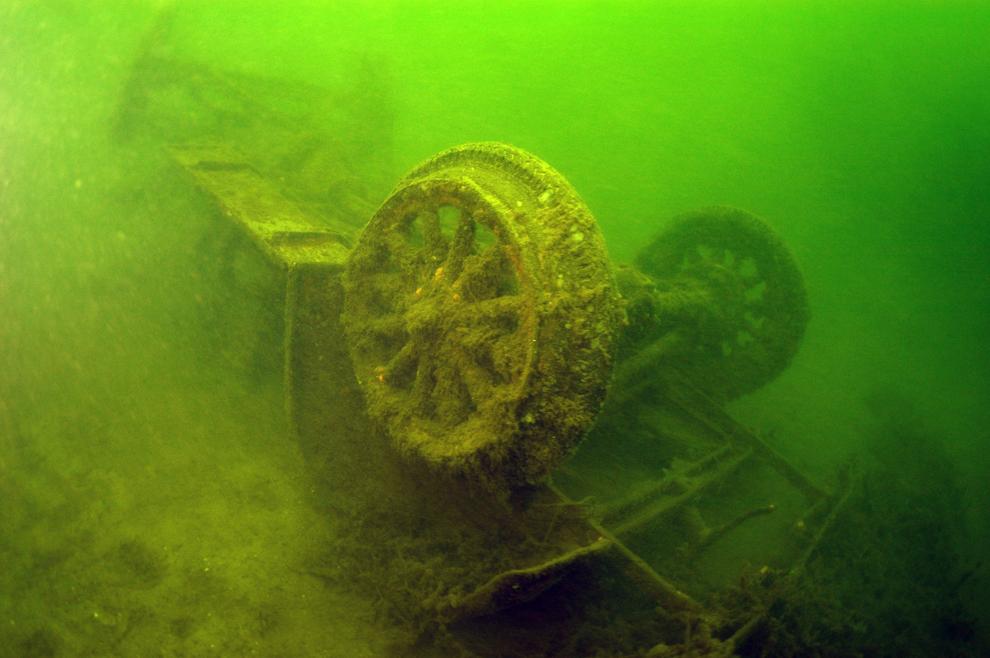 Overturned car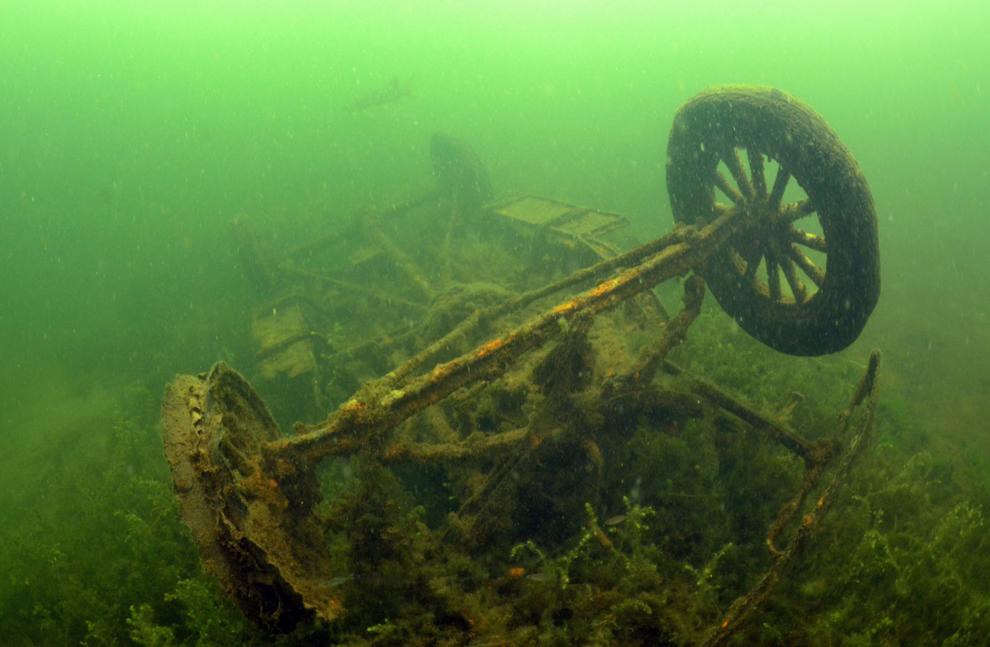 Overturned car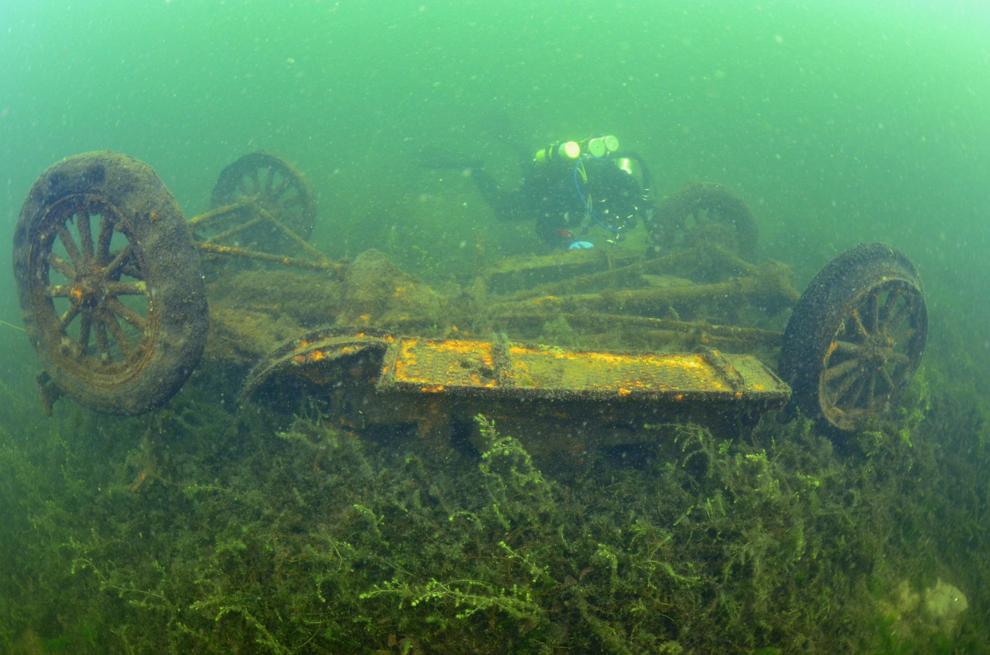 Abandoned boat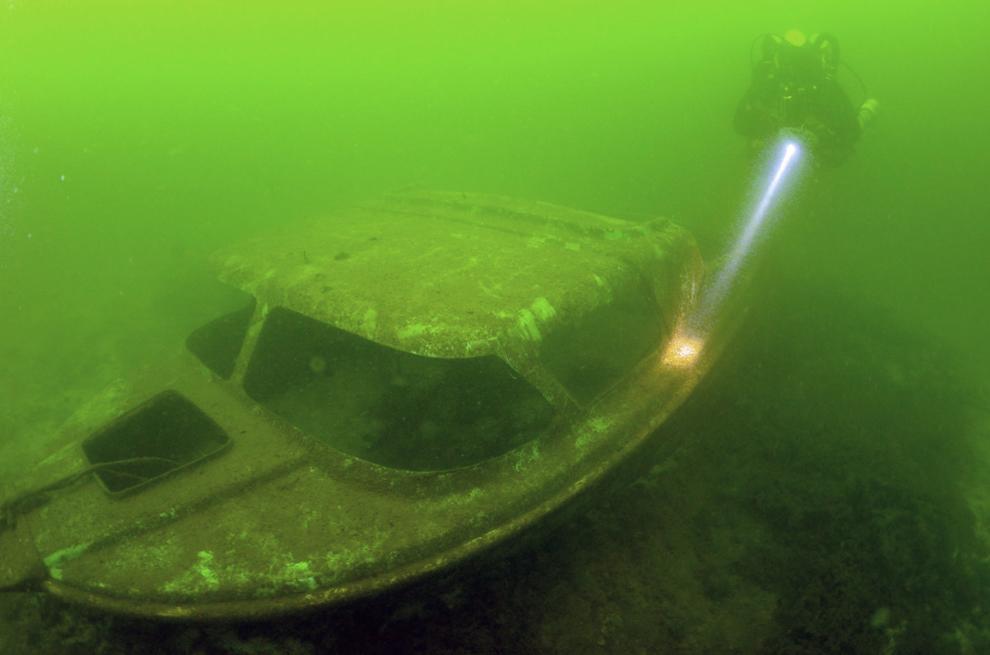 Generator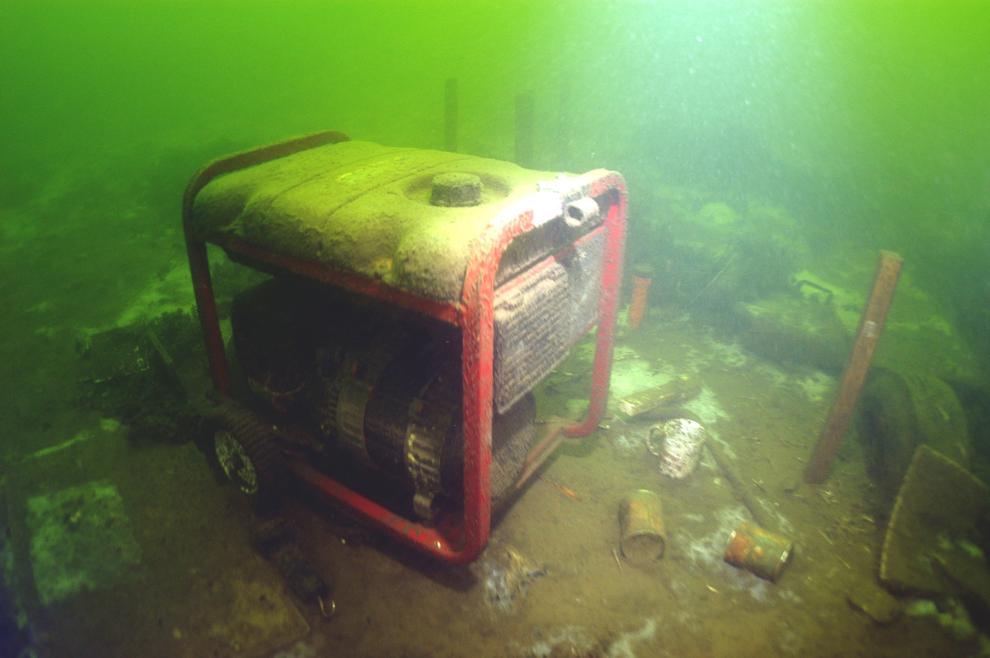 Ice shanty debris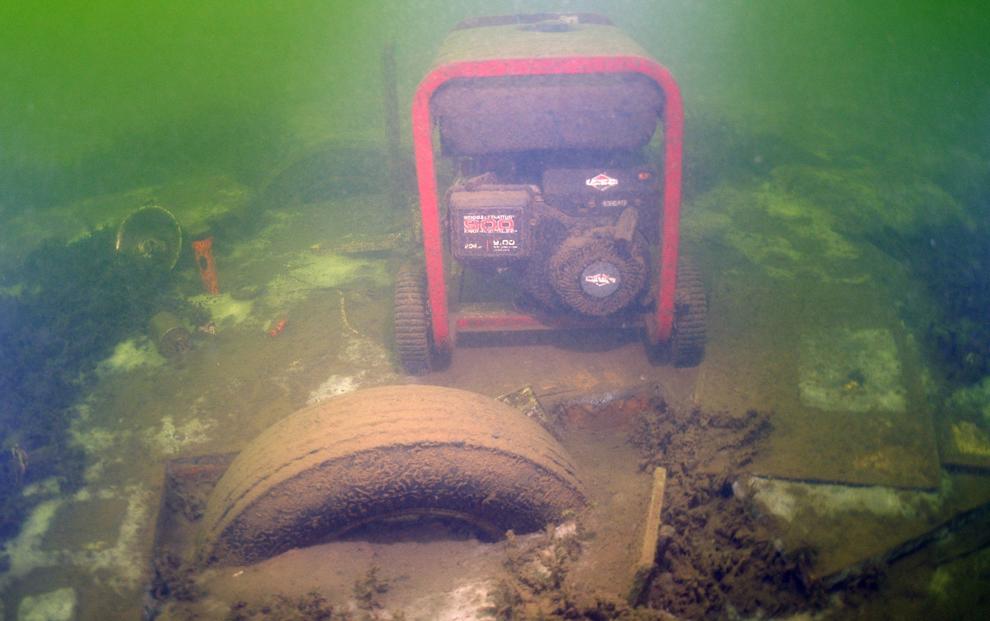 Sunken boat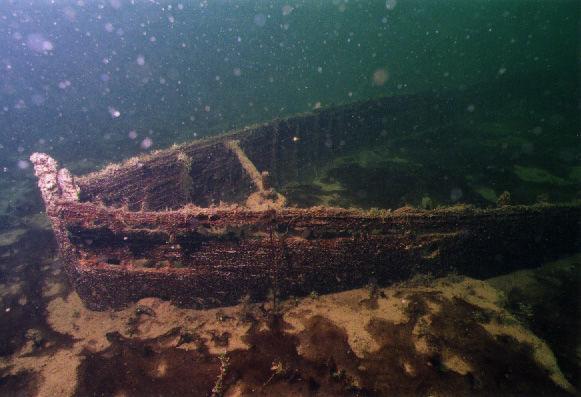 Diver explores wreck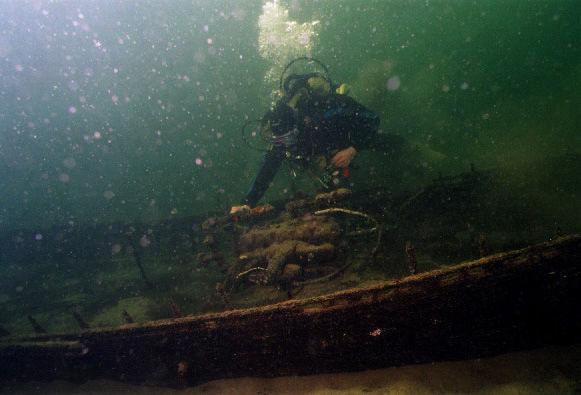 Smilin' Bill wreck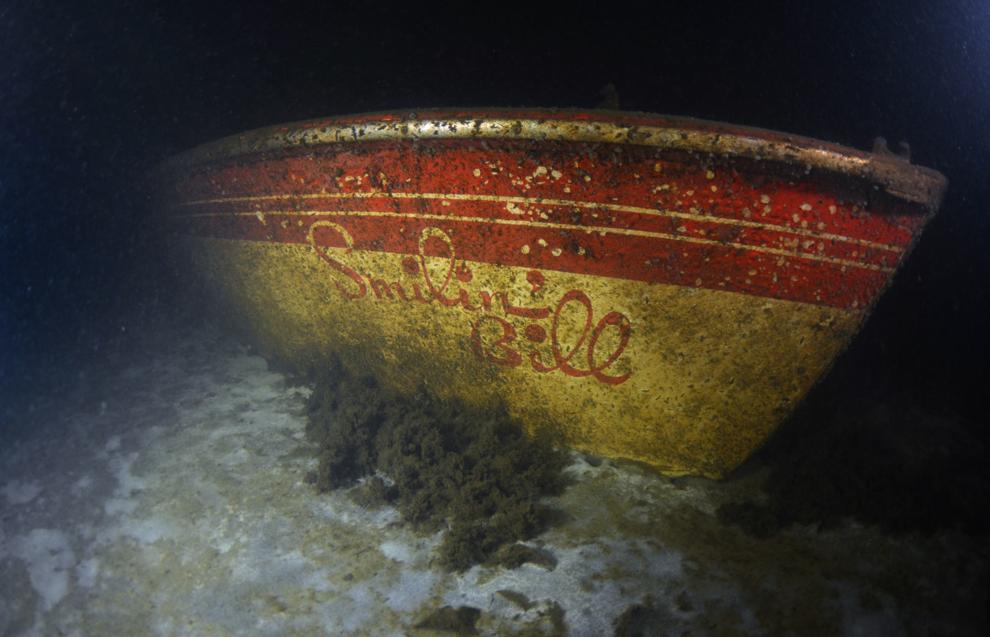 Silt-covered boat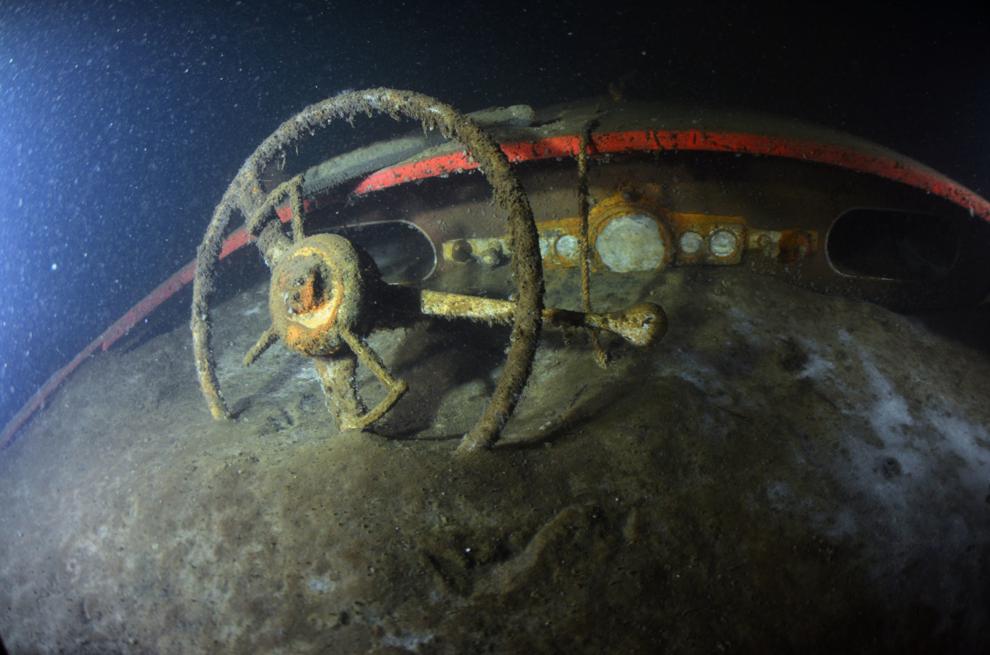 Mysterious wagon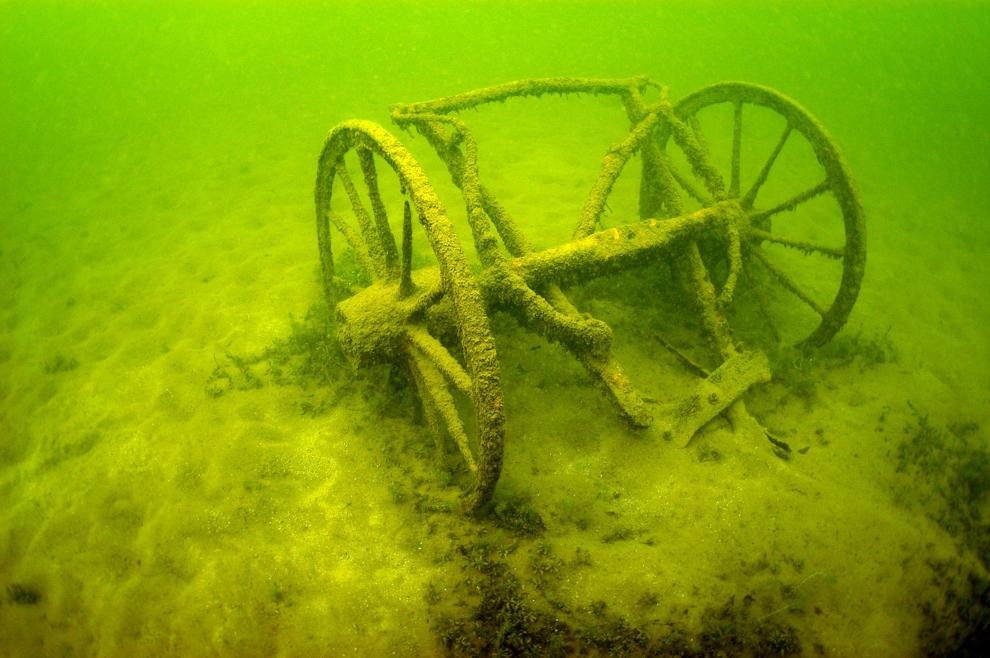 Monona Terrace supports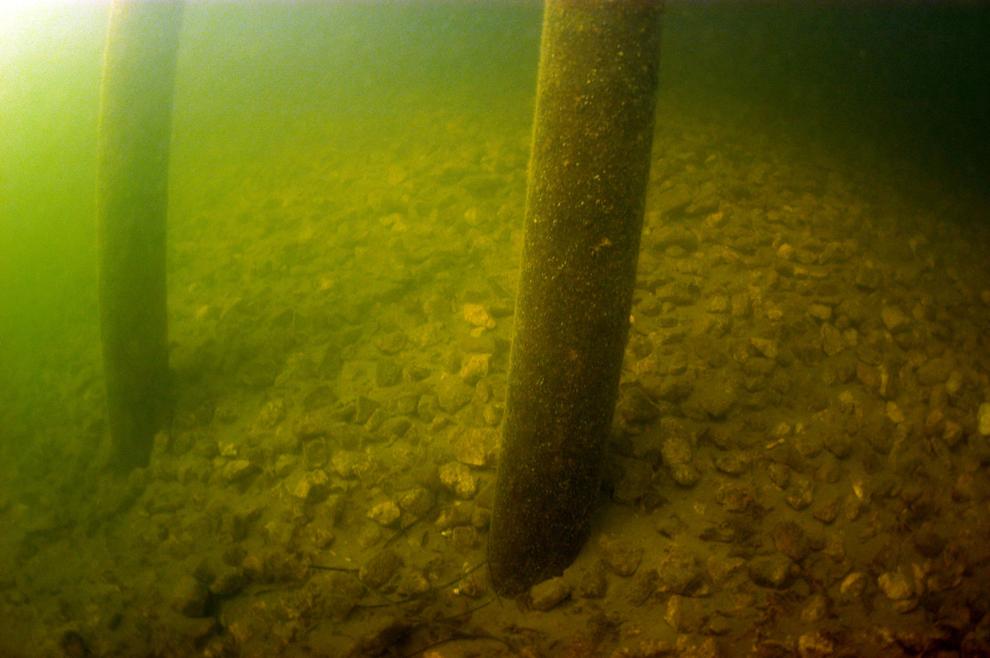 Ice diving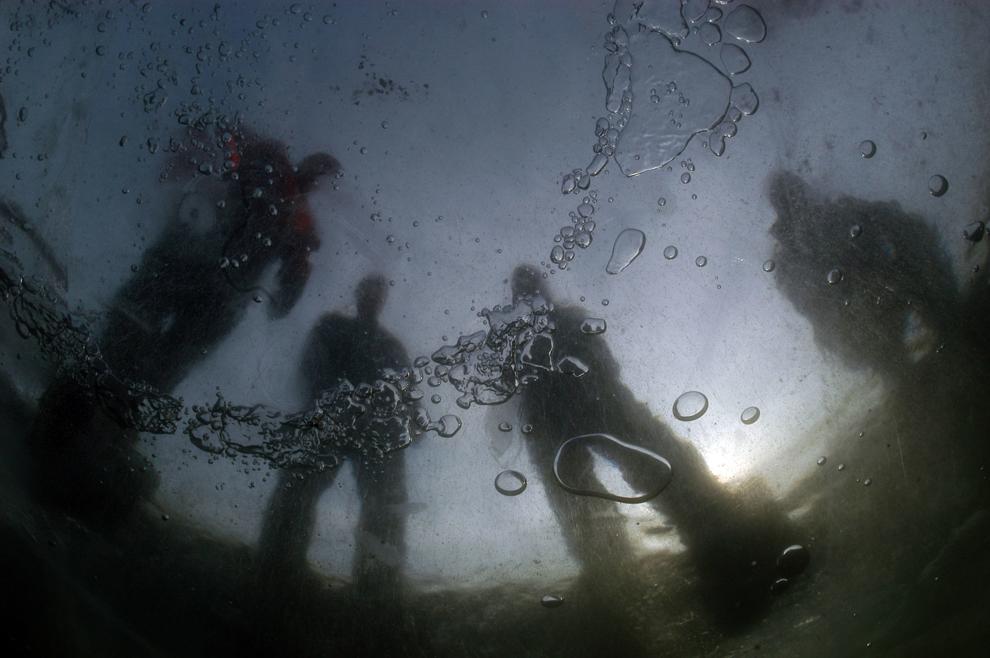 Abandoned dredge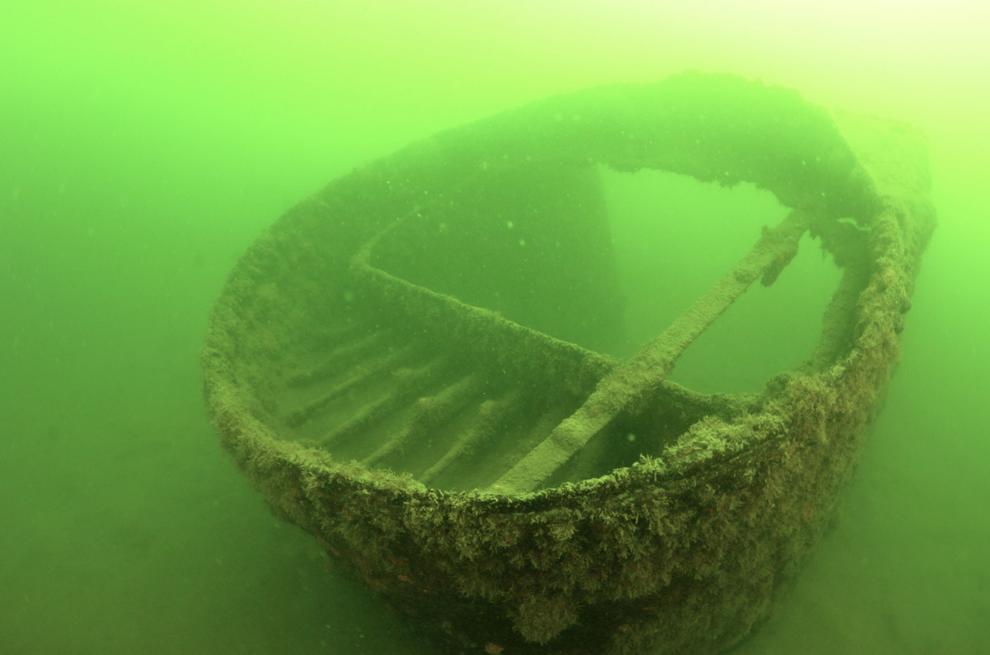 Weed sprayer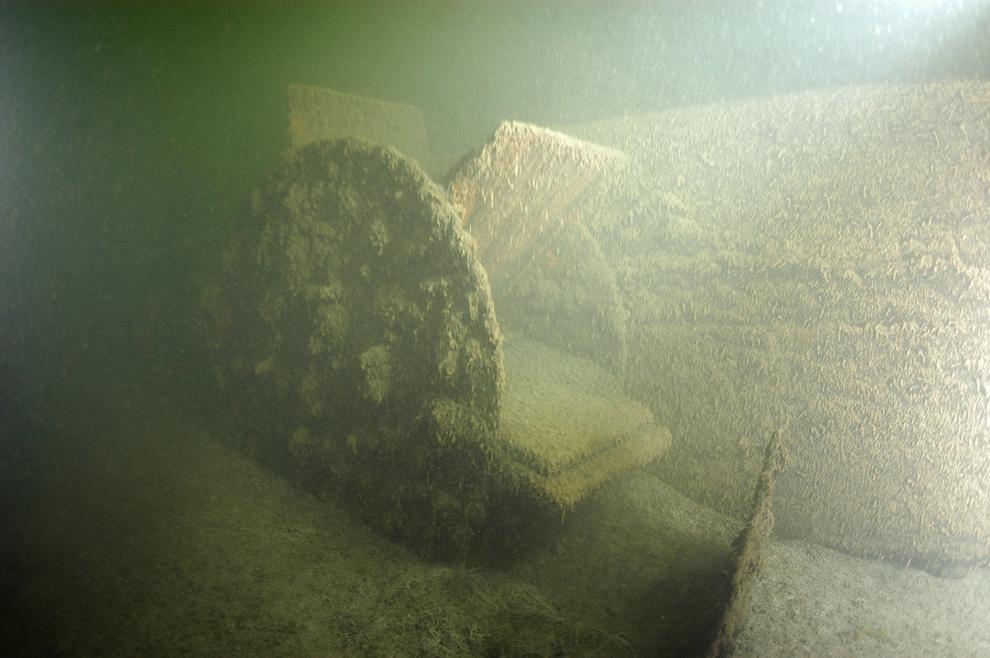 Boat lift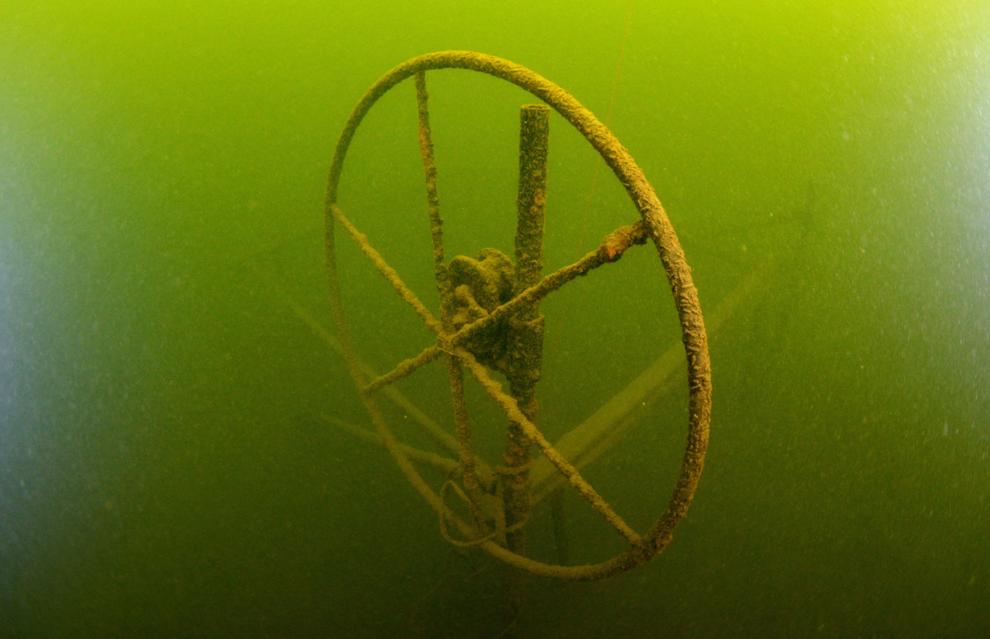 Overturned boat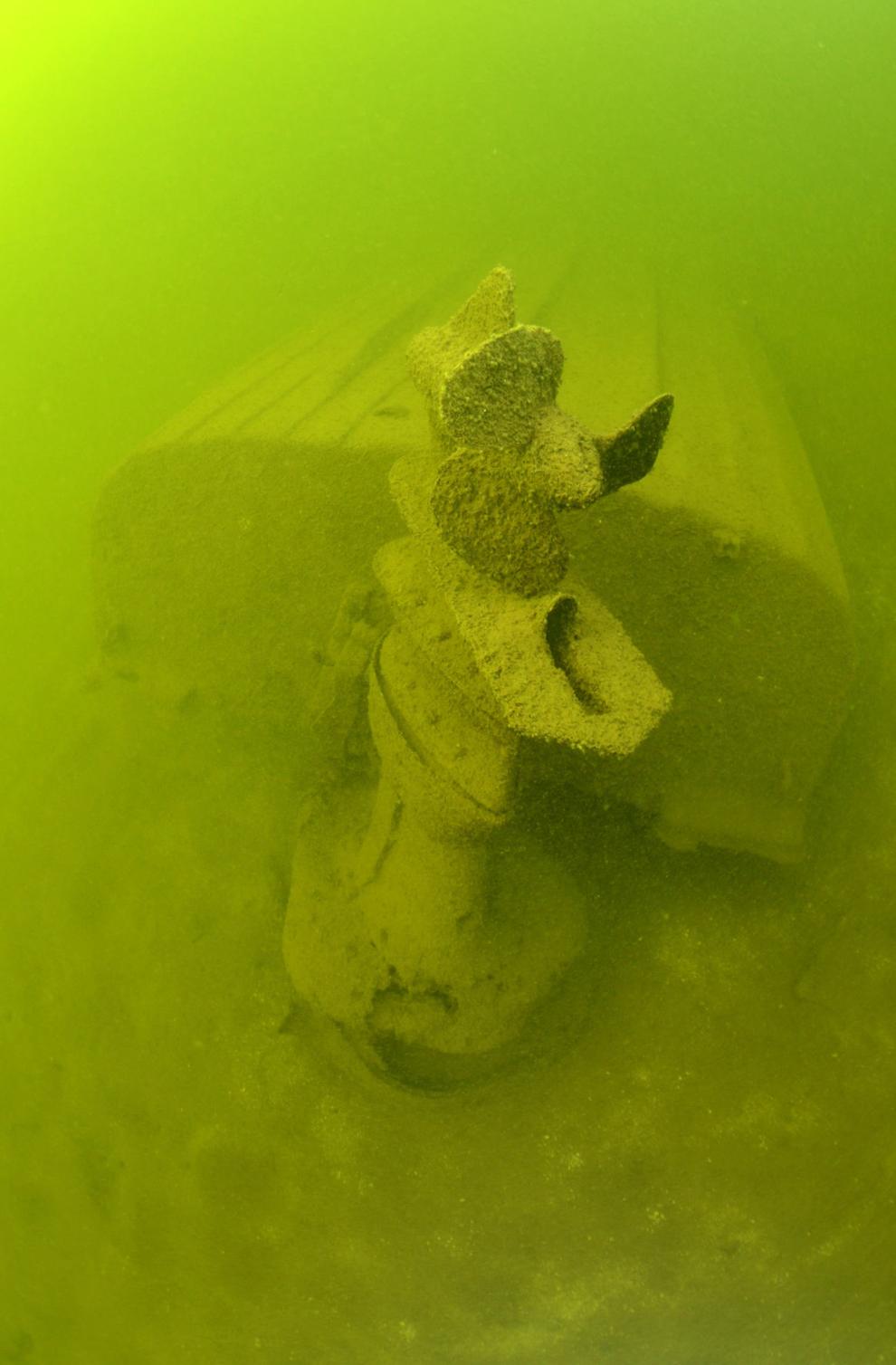 Overturned boat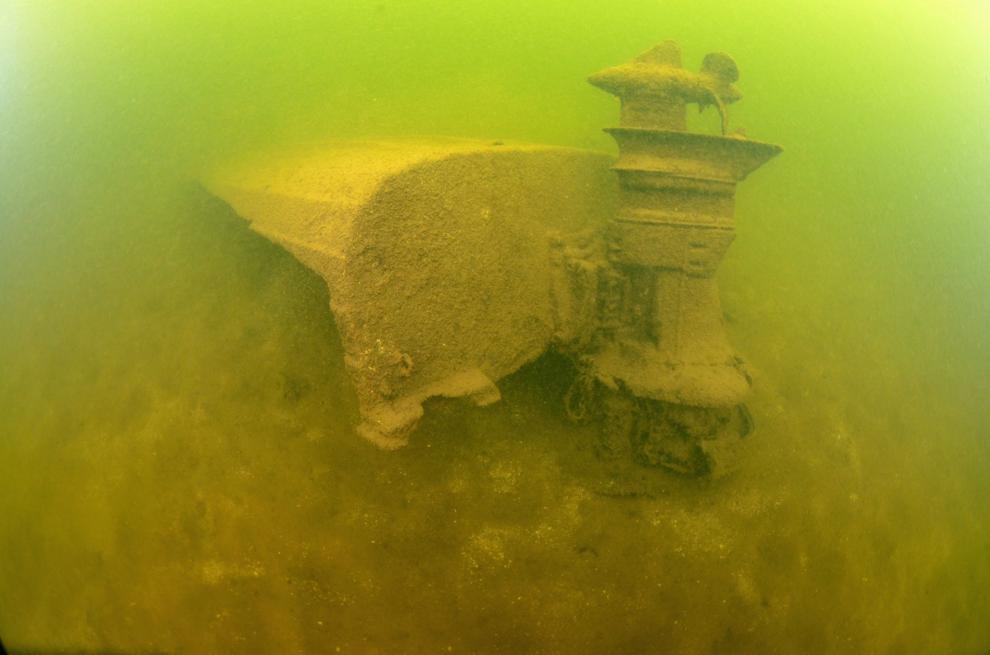 Sunken canoe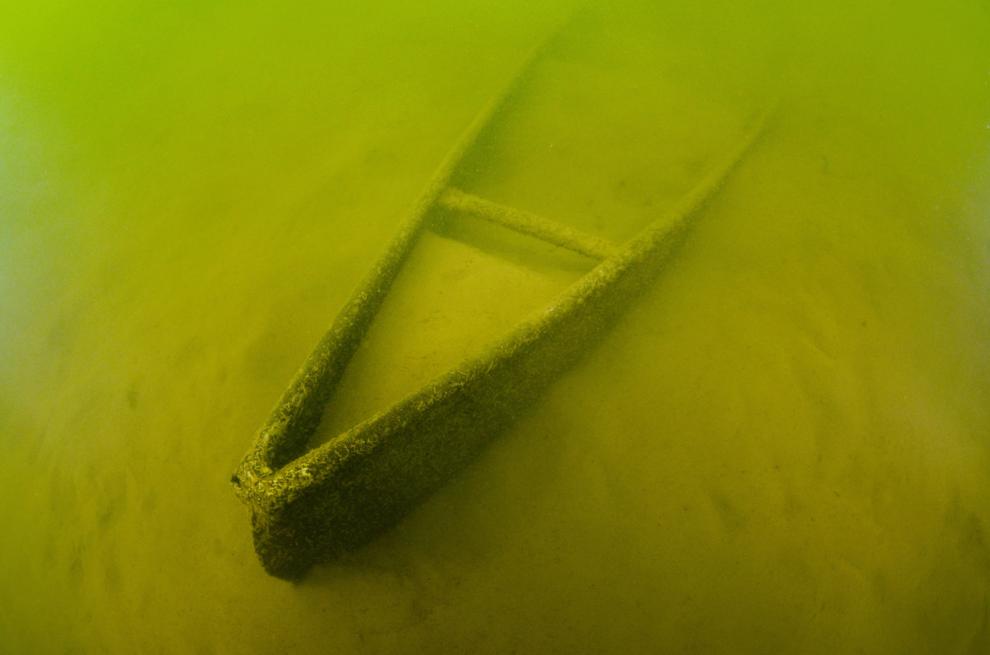 Fish crib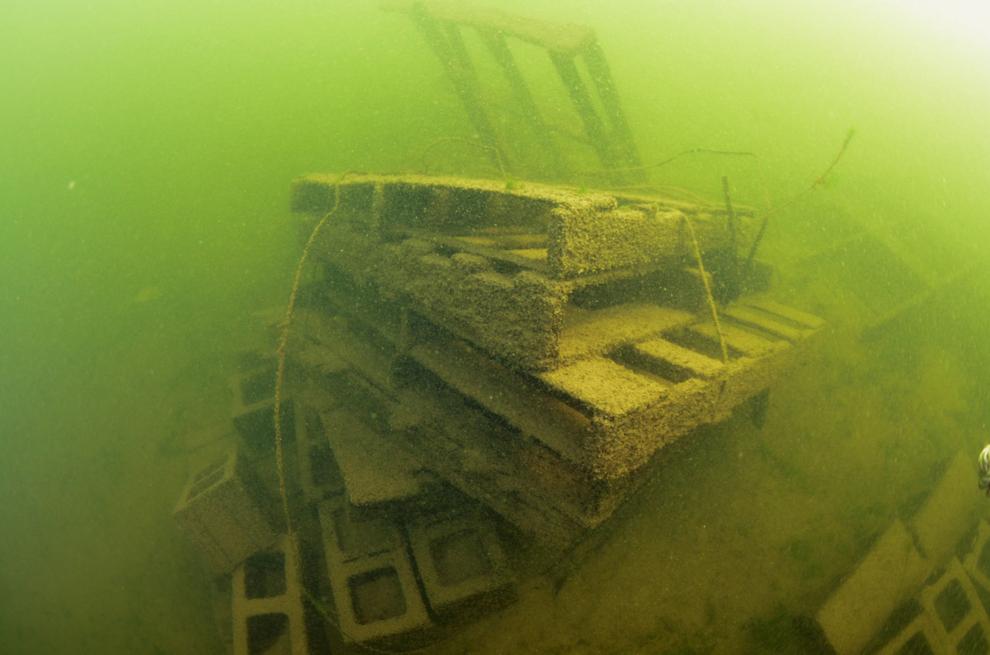 Sunken car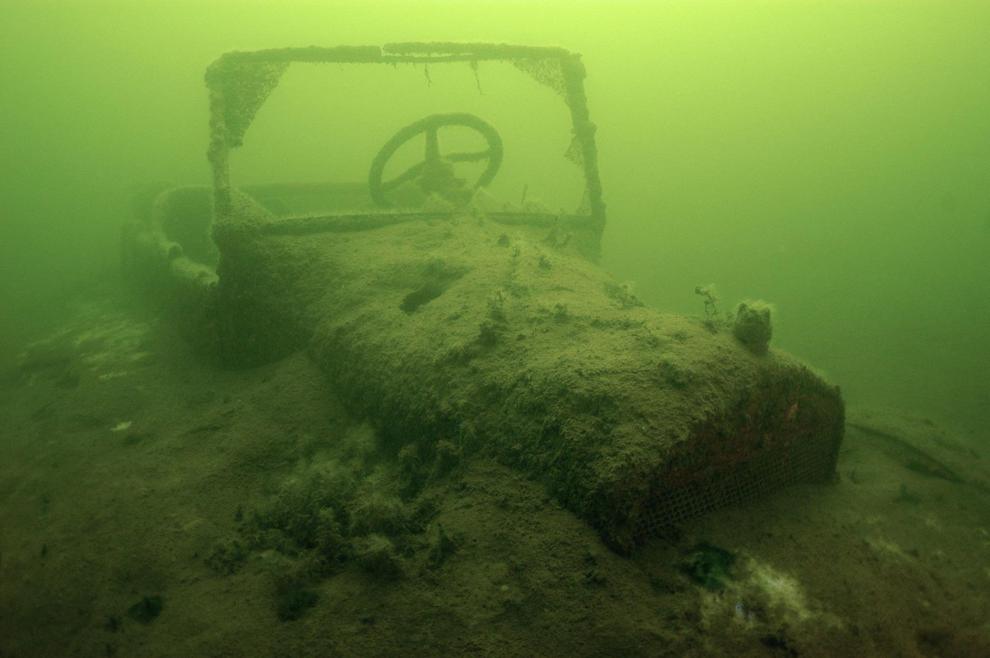 Sunken antique car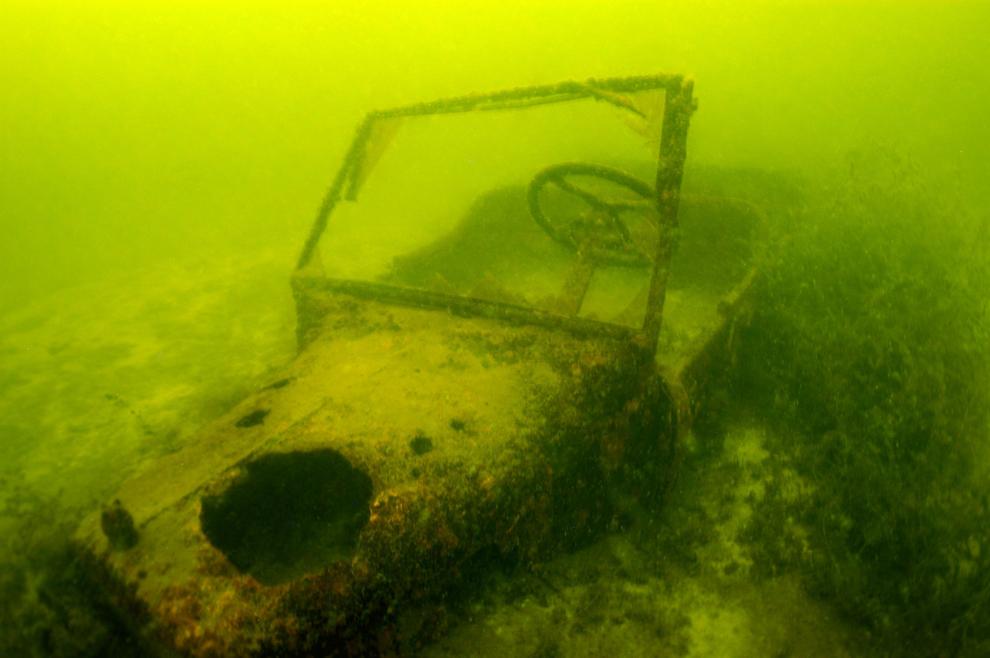 Weed cutter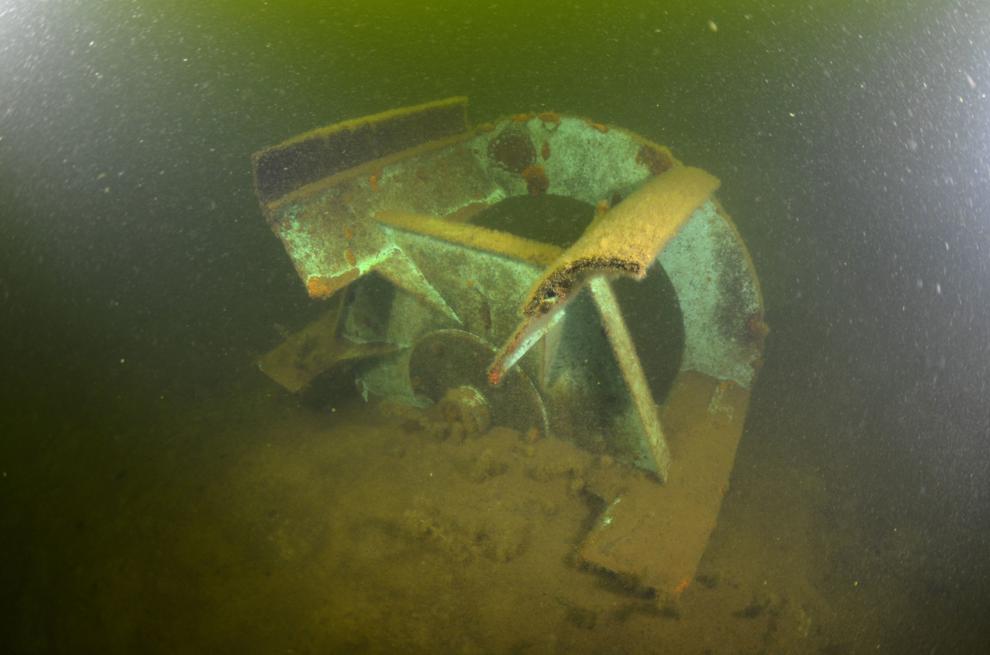 Sunken car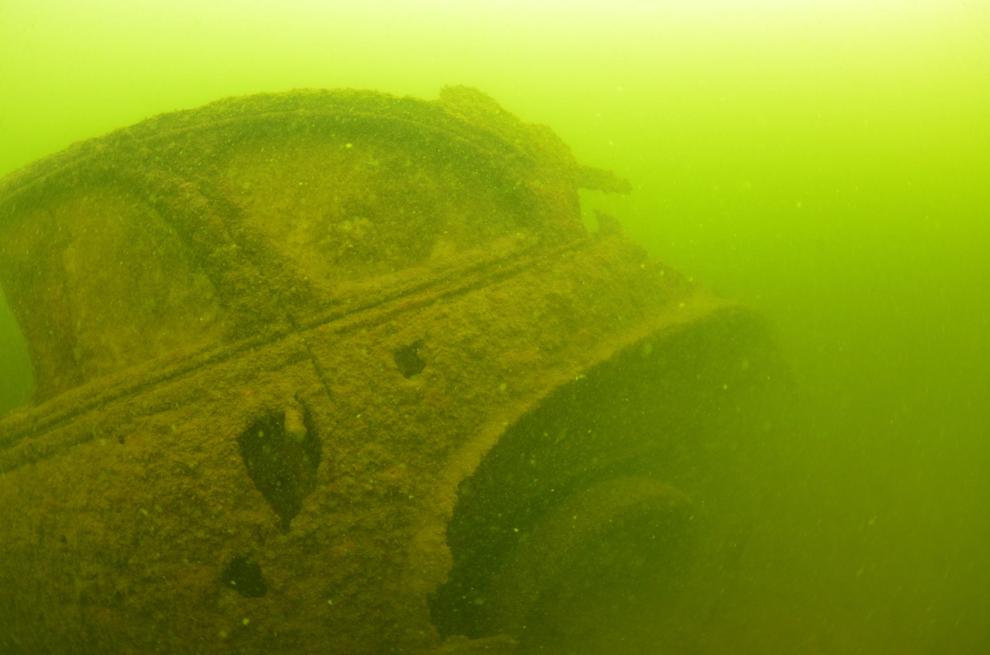 Sunken car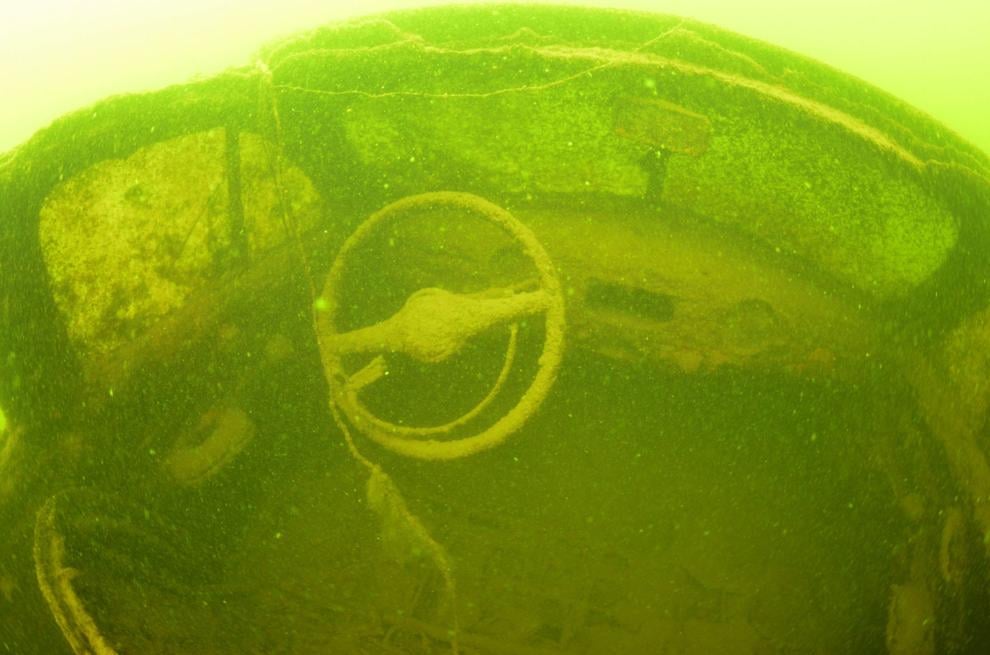 Sunken boat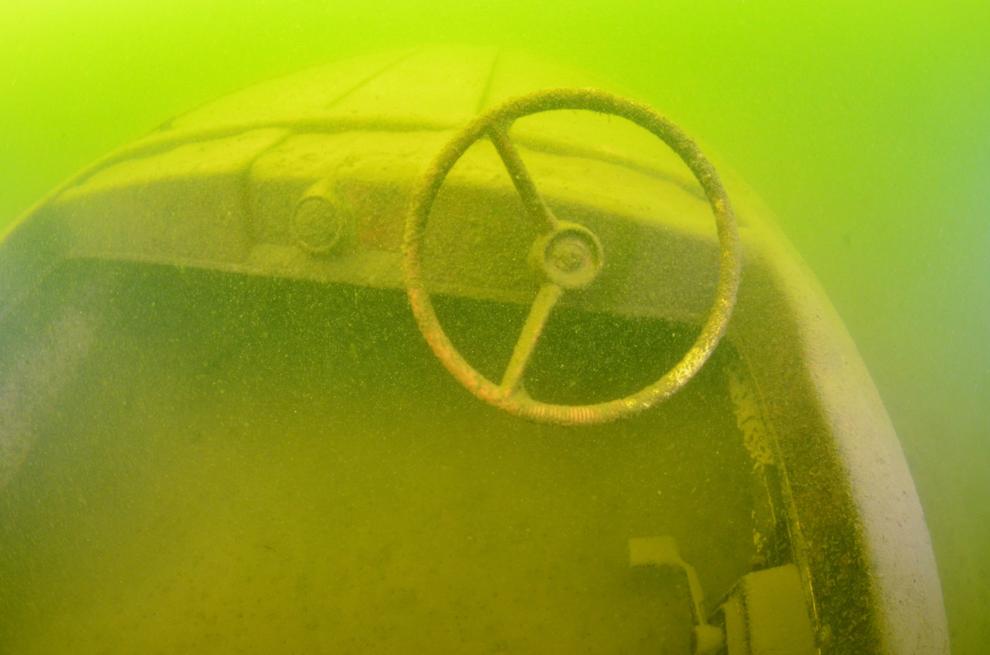 Boat mystery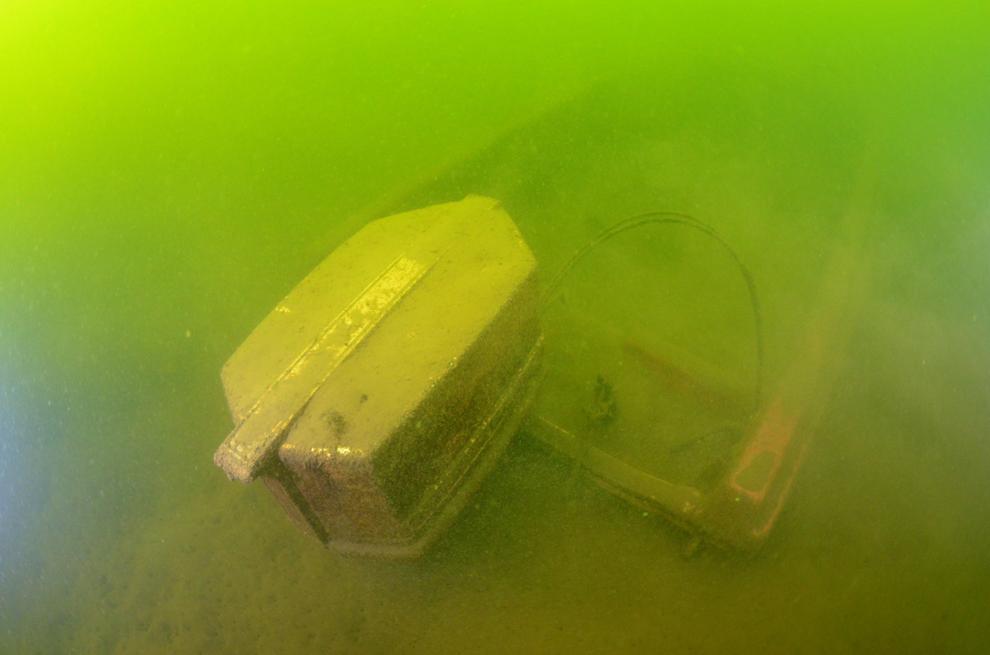 Sunken scow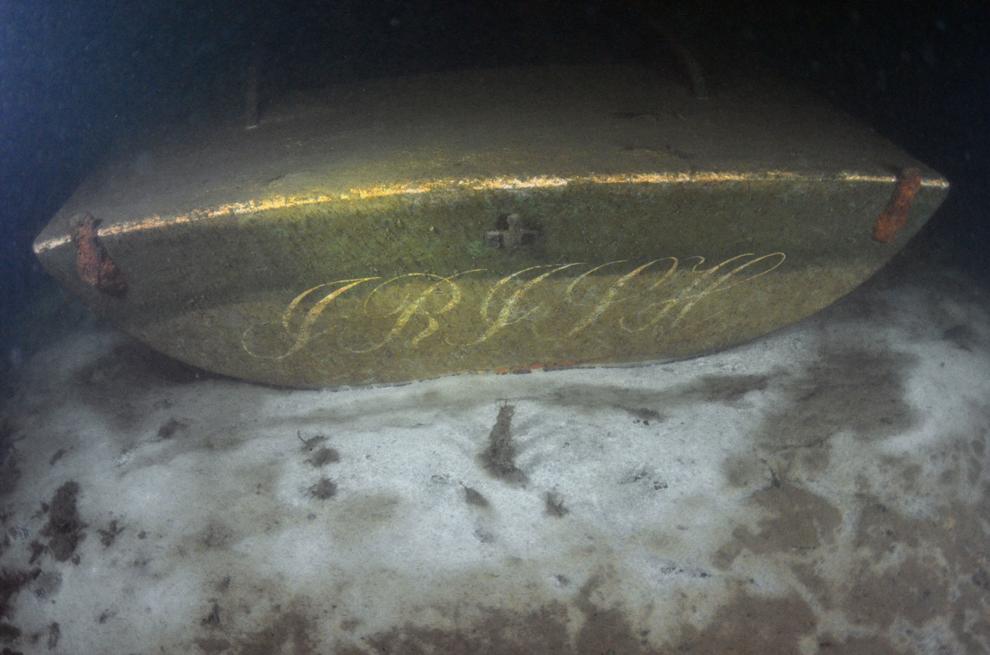 Bottle collection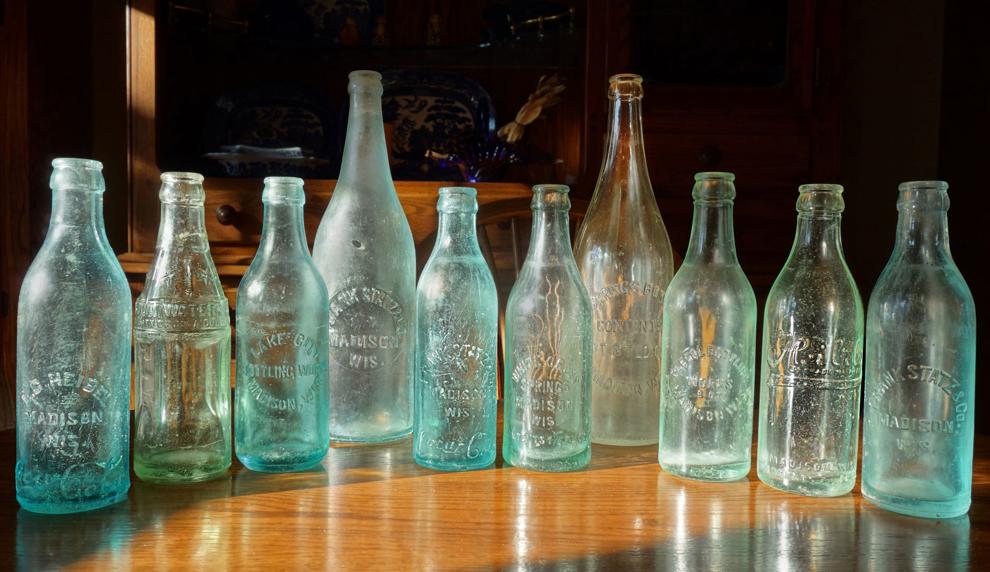 Vintage bottle collection
The Yahara Lakes: Giants Among Us
The Yahara lakes are the Madison-area's dominant natural feature. They affect our daily lives, yet we may not know them well. This Wisconsin State Journal series examines the history, impact and health of our lakes.
The project is one of several efforts launched by Dane County and other municipalities after a deluge of rain in August 2018 killed a man and swamped thousands of homes and businesses.