Dane County has purchased land with the intention of growing its solar power portfolio in order to supply all county operations with renewable energy.
The county announced Wednesday that it is seeking proposals to develop a solar farm on the 120-acre tract east of the county's landfill in the town of Cottage Grove with the hope of beginning design in 2021.
The county estimates the land will support a plant roughly twice the size of a 9-megawatt project under development at the Dane County Regional Airport.
That would make it larger than any solar plant currently operating in Wisconsin, but a fraction of the size of several utility-owned projects under development.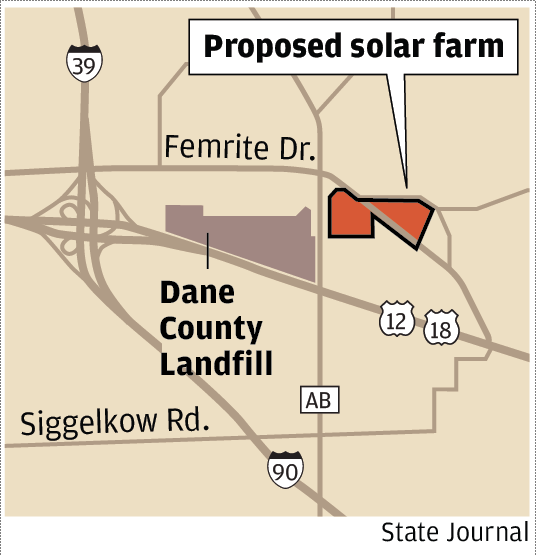 The land includes just under 109 acres of farmland recently purchased for its assessed value of about $2.5 million.
The county said the proximity to the landfill and other county property — as well as the presence of clay that can be used at the landfill — made the land desirable, and the owners were willing to sell.
"Greenfield siting of solar needs to strike a balance with other competing land uses and environmentally sensitive lands," said Ariana Vruwink, spokeswoman for Dane County Executive Joe Parisi. "The county lands are right in the sweet spot of creating a land use transition away from the landfill without displacing other development."
Dane County currently has about 600 kilowatts of solar panels installed on 16 county properties — second only to Sauk County, which has about 660 kilowatts — that last year generated about 758,000 kilowatt-hours of electricity, enough to meet about 1.5% of the county's electricity use.
Additional installations are also being planned for the county's Sheriff's Training Center outside of Waunakee, parks equipment facilities and Consolidated Food Service in Verona.
State regulators are now considering Madison Gas and Electric's proposal to build the 9-megawatt solar farm on about 41 acres of county land at the airport. If approved, MGE would sell the output to the county for the next 30 years at about 5.8 cents per kilowatt-hour.
Parisi said the solar project will save the county money while also reducing greenhouse gas emissions.
Wednesday's announcement follows Monday's release of the county's Climate Action Plan , which outlines a path to generating 80% of community-wide electricity use with wind and solar by 2030 as part of an effort to cut carbon emissions in half.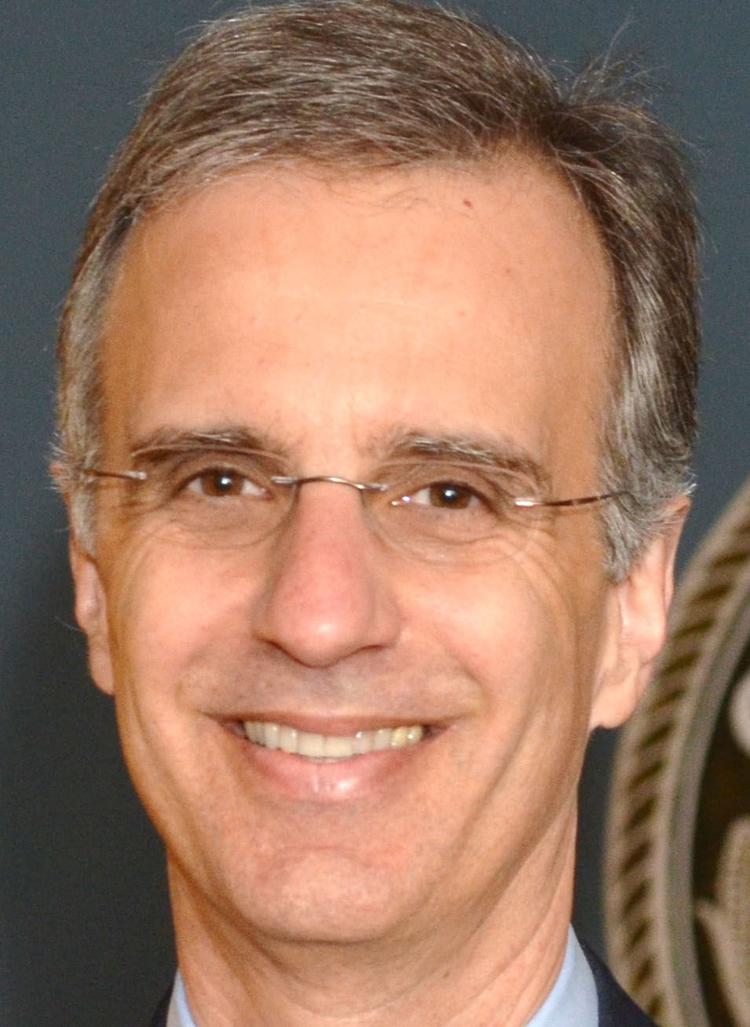 "Dane County is proud to be a renewable energy leader in Wisconsin, taking bold steps to demonstrate that a climate resilient and carbon-free future is within our reach," Parisi said in a statement. "Our new solar project will create local clean energy jobs and help combat climate change."
Be the first to know
Get local news delivered to your inbox!