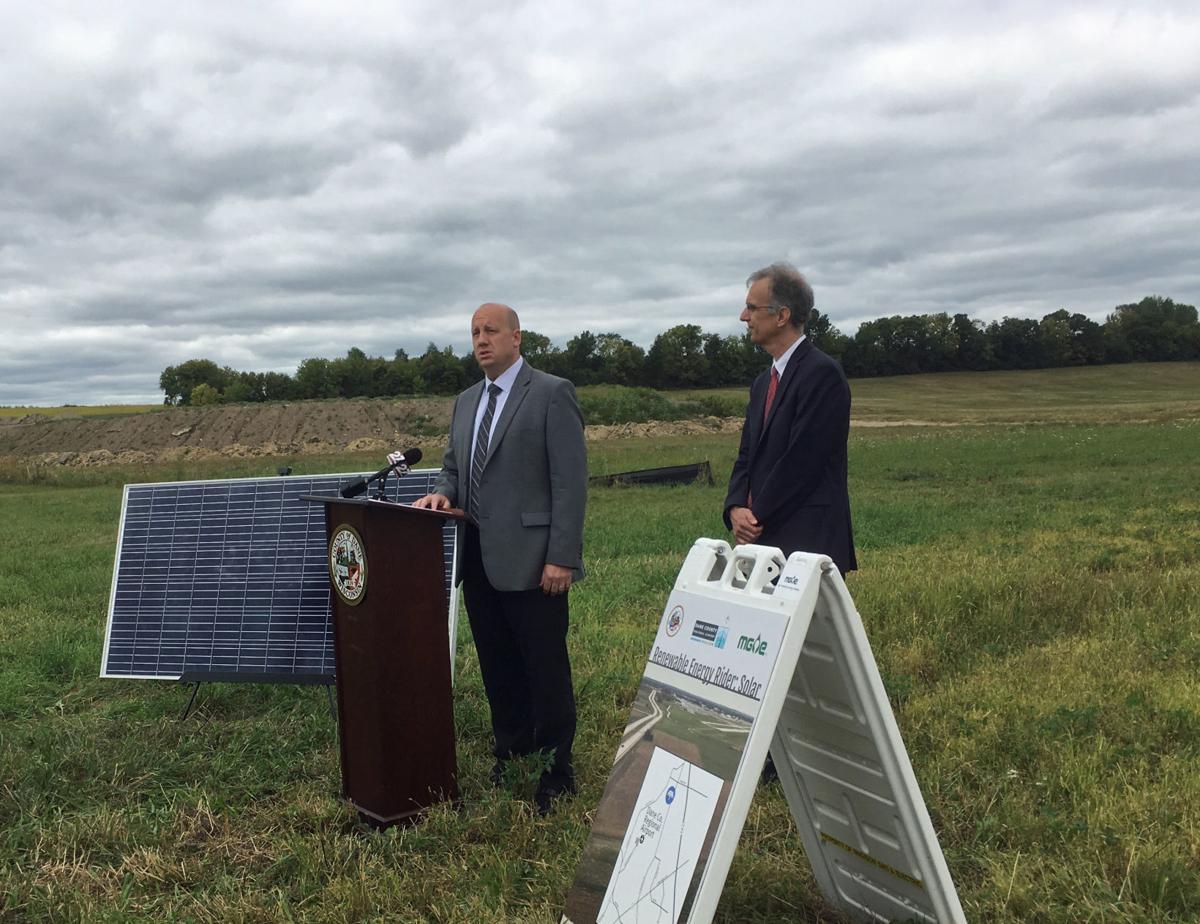 Dane County and Madison Gas & Electric have expanded the size of a planned solar farm at the Dane County Regional Airport that would be the largest in the county.
The 9-megawatt solar farm, expected to come online next year pending federal approval, is expected to provide about 40% of the electricity to power county-owned buildings, saving the county about $137,000 a year.
MGE will own the solar farm on land leased from the airport and will sell the output to the county at 5.8 cents per kilowatt hour over the next 30 years.
There's no up-front investment from the county, which will save money and reduce greenhouse gas emissions, said County Executive Joe Parisi.
"It's a win-win," he said.
You have free articles remaining.
MGE CEO Jeff Keebler called the partnership "a model for growing locally based clean energy."
"This project builds on our history and is a next step," Keebler said.
The county last year announced plans for an 8-megawatt solar farm on about 41 acres at the airport, but Airport Director Kim Jones said after talking with the Federal Aviation Administration she determined there were another 18 acres suitable for development.
Jones said the project is contingent on a glint and glare study but was confident the FAA will approve it.
With a goal of producing all its electricity from renewable sources, Dane County already has solar panels on 16 buildings — more than any other county in Wisconsin. This project will be 15 times larger than all those arrays combined.
MGE, which has a goal of producing carbon-neutral electricity by 2050, has similar arrangements with the city of Middleton and the Middleton-Cross Plains Area School District, which together will buy 30% of the output from a 5-megawatt solar farm to be built at the Middleton Municipal Airport.
The Middleton project is also expected to come online in 2020.