A little after lunchtime on Jan. 14, Brad Herrick was heading out the door to walk his dog, Ruby, when he thought he saw a dog running loose.
About 20 yards away, it was trotting down the sidewalk on East Dayton Street past Lapham Elementary School. It was skinny and its brown coat looked "disheveled."
Herrick, an ecologist with the UW Arboretum, did a double-take.
"That's a coyote," he realized.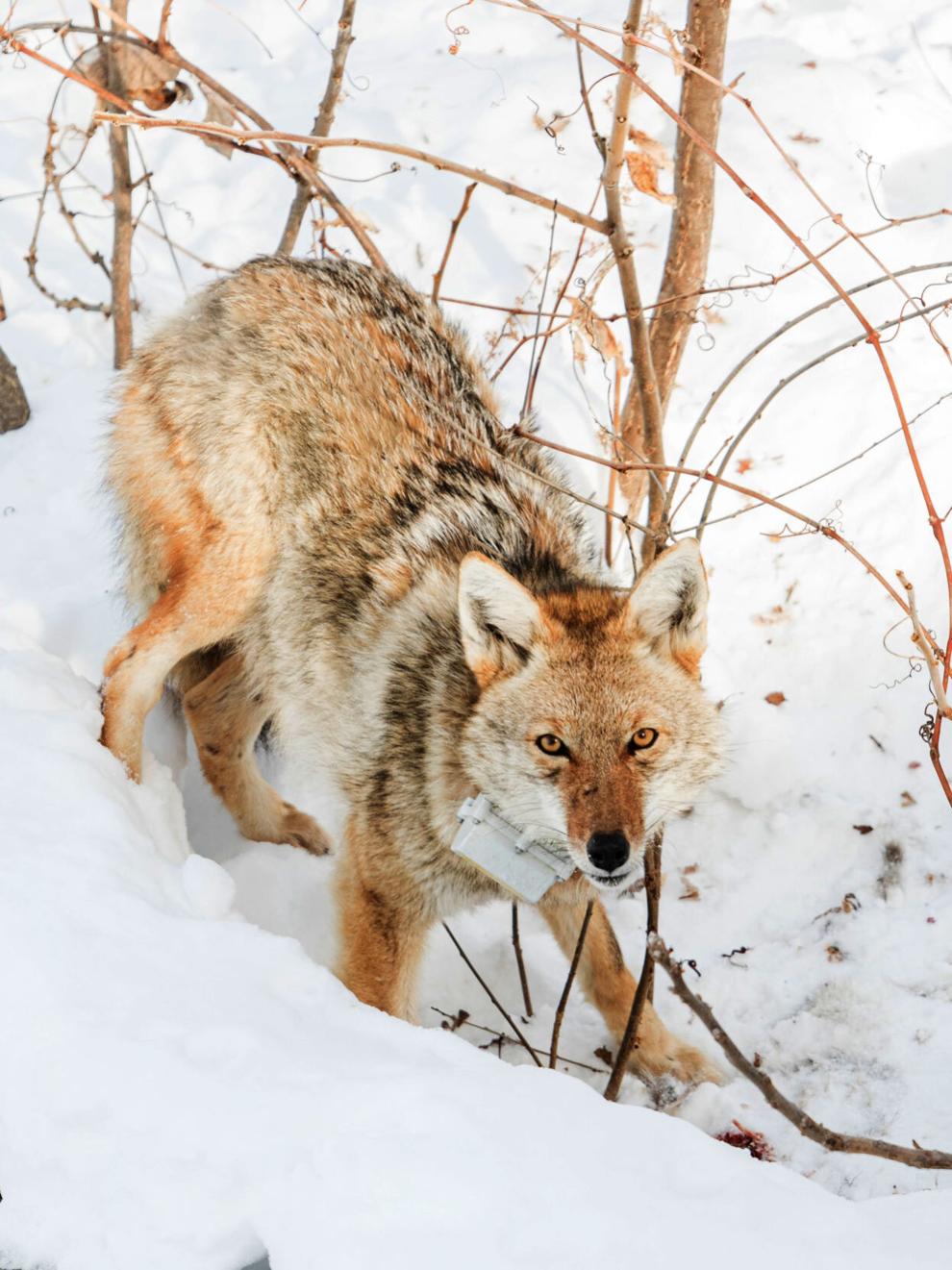 Earlier that day, Mary Dwyer was sitting in the family room of her home on Priscilla Lane on the city's West Side when she saw a coyote in her backyard.
"He was very calm. He just stood there and was staring off ahead of him," Dwyer said. "He just proceeded to walk across the yard into Hoyt Park."
About four hours later she saw it heading in the opposite direction.
"It was quite a sight for a woman who grew up in Brooklyn," Dwyer said.
Dwyer noticed the coyote had a collar with what looked like a transmitter, so she went on the internet and discovered iNaturalist, a database that lists hundreds of coyote sightings in virtually every neighborhood of the city.
"When I saw the concentration all over, I was like, 'wow, we've got a lot of furry friends,'" Dwyer said. "I'm no scientist, but I'm guessing they're just becoming less and less afraid of people."
Wily survivalists
Captured on security cameras and cellphones, coyotes have been spotted on golf courses and bike paths, crossing busy streets, lounging in backyards and sneaking onto decks. At night and in broad daylight. Occasionally in pairs, but usually alone. And in virtually every part of Madison.
"They're here," said David Drake, a UW-Madison professor and extension wildlife specialist who uses radio collars to track and study Madison's coyotes. "A lot of people don't even know they're wandering through the neighborhood."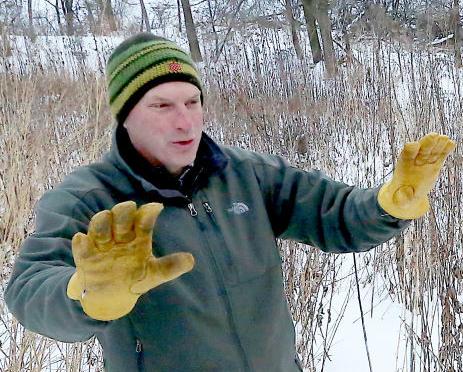 And Madison is not at all unusual in that respect, Drake said. "There's probably not a city in the country that doesn't have coyotes."
Smart and highly adaptable omnivores, coyotes thrive in urban settings.
They spend most of their time in parks, golf courses and other green spaces, Drake said, though they also build dens in culverts and underpasses. Researchers in Chicago have even found coyotes living in the parking lot of Soldier Field.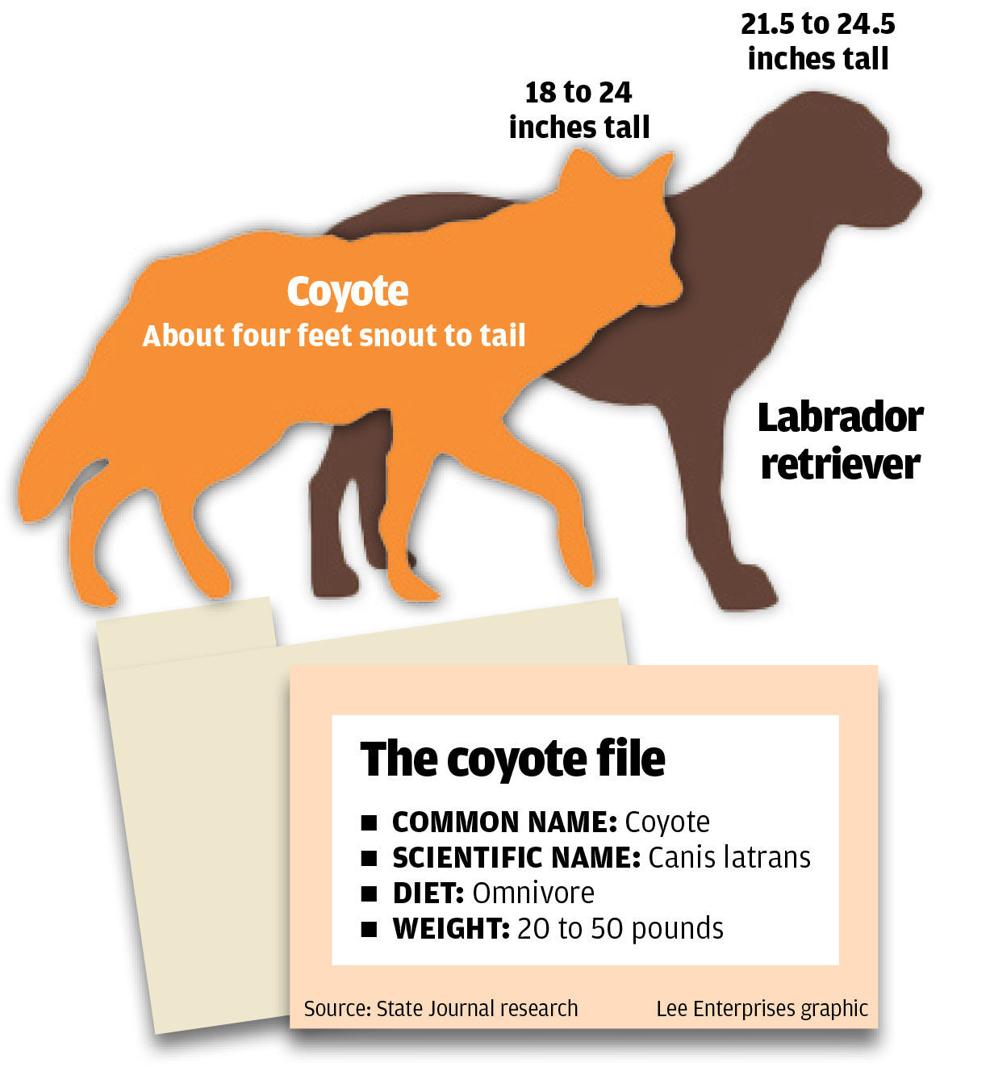 "In general they occur in greater numbers in urban areas," said Stan Gehrt, a professor and wildlife extension specialist at The Ohio State University who has studied Chicago's coyote population for the past 20 years through the Urban Coyote Research Project.
Cities offer an abundance of food sources — including small rodents as well as human "subsidies," such as pet food, birdseed and garbage. Urban coyotes also face less competition than their rural counterparts and are generally protected from their primary predator — people.
"Humans have been killing them for 100-plus years and using all kinds of techniques," Gehrt said. "They moved into the backyard of the one animal that kills them."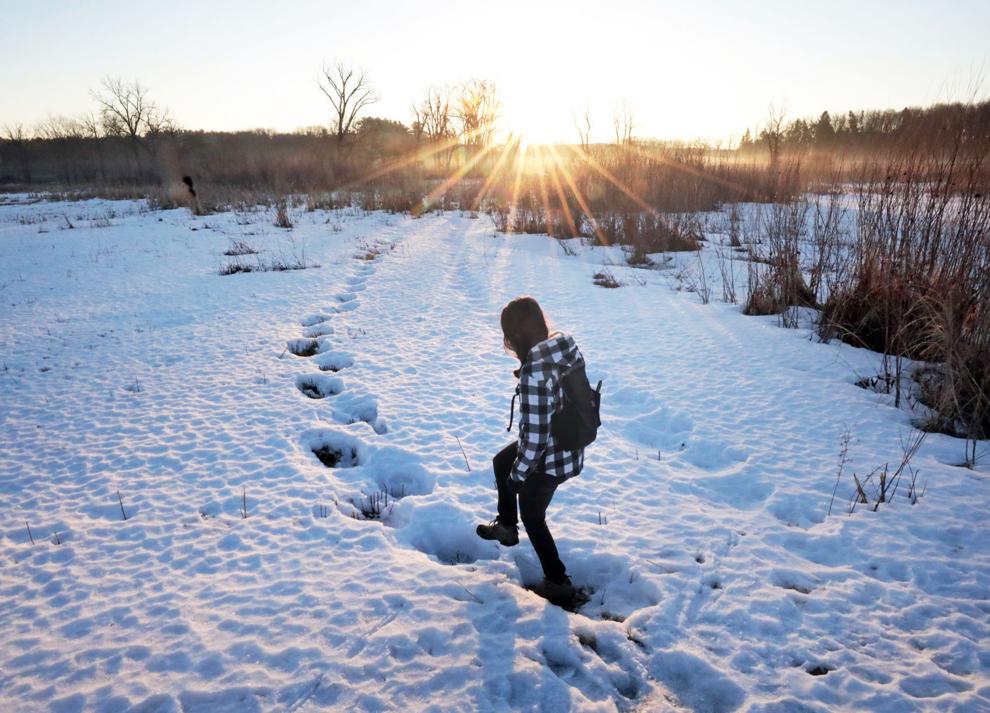 Close encounters
Social media sites like Nextdoor.com abound with warnings of coyotes on the prowl and admonitions for people to keep their pets indoors.
Mikaela Schmit said she's heard coyotes crying while walking her dogs at night near her home in Midtown Commons, which is situated between Elver Park, University Ridge Golf Course and open farmland.
"I can never tell how close they are, but they don't sound too far off," she said. "Our dogs are about 30 pounds, so probably too big for coyotes, but the possibility still scares me sometimes."
There have been a handful of documented attacks on pets — most recently in 2015 — that Drake said were likely issues of turf.
"Dogs just naturally have this hierarchical pecking order," he said. "Coyotes see domestic dogs as intruders into their territory. They see it as a threat, whether it is or isn't."
Relatives of both wolves and domestic dogs, coyotes generally weigh between 20 and 40 pounds — about the size of a border collie — but their thick coats and long, bushy tails make them look much bigger.
And while coyotes can attack humans, researchers say it's rare.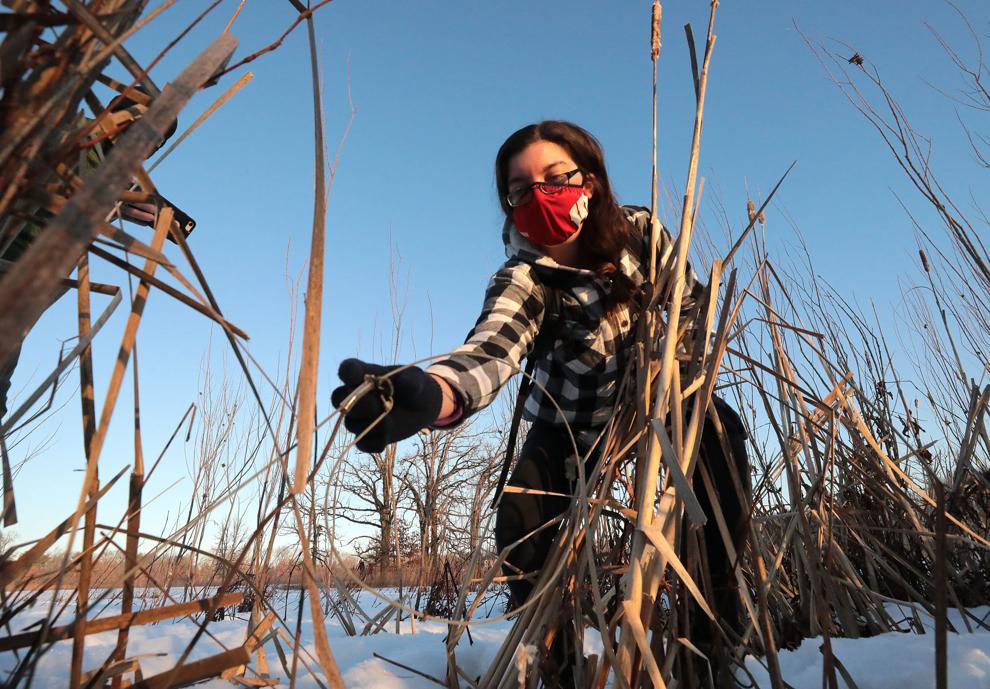 According to the Urban Coyote Research Project, there have been only two fatal coyote attacks in the U.S. and Canada recorded in modern history: a 3-year-old California girl in 1981 and a 19-year-old Nova Scotia hiker in 2009. Most victims were able to run away or scare off the coyotes and escaped with only minor injuries.
"Compared to other things you have to worry about in a city," Gehrt said, "worrying about a coyote attack is pretty low."
Drake, who founded UW-Madison's Urban Canid Project, asks people who report coyote sightings to describe the animal's aggressiveness on a scale of 0 to 5. Out of more than 730 reported sightings, only 4% described anything above a one, and only half a dozen that scored four or five.
"People are afraid of what they don't know," Drake said. "Coyotes don't have the best PR of all the wildlife species. There's a lot of folklore about them."
Becoming habituated
Herrick has seen coyotes in the Arboretum — and even during early morning runs through Tenney Park — but not in the heart of the city in broad daylight.
"What really struck me was the behavior. ... It didn't even look at us," he said. "It knew where it wanted to go."
Drake said problems can arise when coyotes become too comfortable around people.
"We really don't want them to be seen during the day. That's a sign they're becoming habituated," he said. "When they start losing fear of people, they start venturing into people's yards."
Wildlife experts say people should never intentionally feed coyotes (or other wild animals) and encourage hazing as a way to keep the animals from getting too comfortable. They suggest shouting and waving your arms, blowing a whistle or throwing sticks and rocks toward the animal.
"We want the coyotes to be afraid of humans," he said. "If they see us out in the yard they're going to move away from us … instead of standing their ground."
So far this year people have reported 16 coyote sightings in Madison to iNaturalist. Last year there were 96 sightings in virtually every part of the metro area.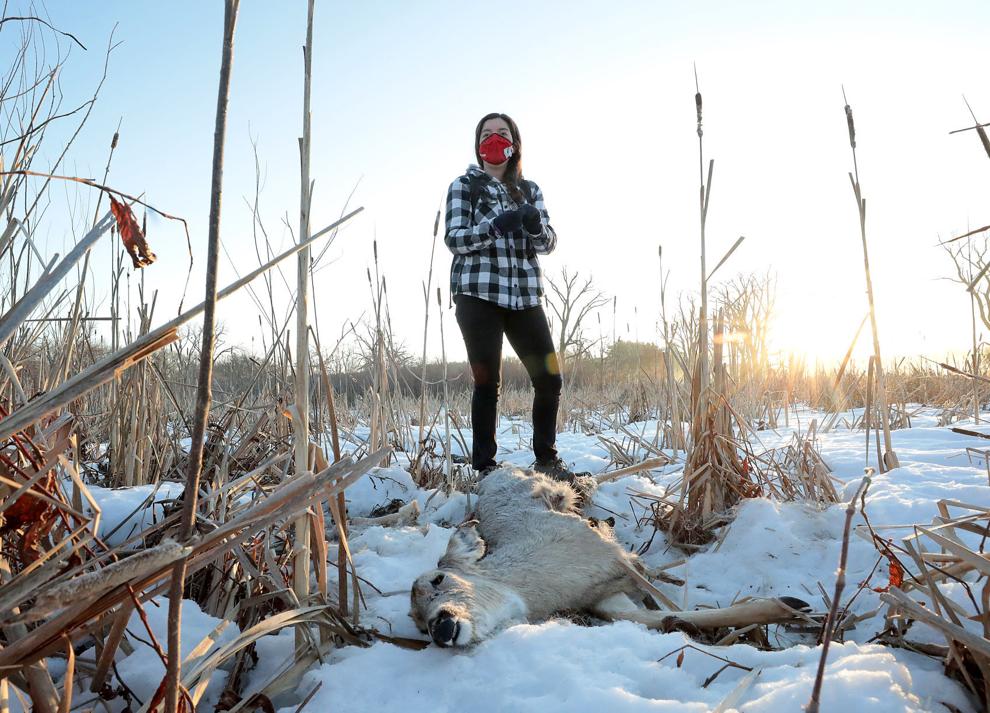 Drake said there's been no discernible uptick in daytime coyote activity, but the COVID-19 pandemic may have something to do with reports of daylight sightings.
"People have time to watch," he said. "I think we've become more observant."
'No love whatsoever'
The Department of Natural Resources allows trapping of coyotes in the fall and winter, though the animals can be hunted year-round with no bag limit and are a popular target for some sport hunters.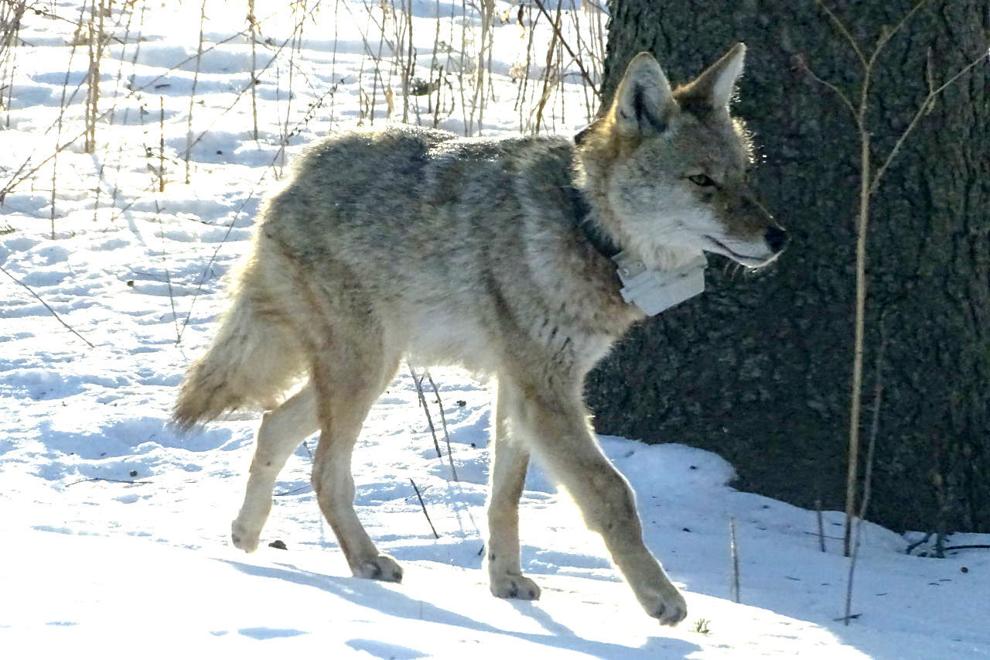 Fashion trends have led to increased demand for coyote pelts, which right now can fetch around $50, said Arnold Groehler, president of the Wisconsin Trappers Association. Owners of large private hunting tracts are also interested in eradicating coyotes, which can prey on turkey and deer.
It's also legal to hunt and trap coyotes without a license on private property if they are causing a nuisance. Groehler said he gets calls from municipalities, neighborhood associations and homeowners who want to get rid of nuisance coyotes, which he attributes to milder winters, suburban development and the popularity of backyard chicken coops, which he calls "meal deal number one" for a coyote.
Groehler said most people actually enjoy seeing coyotes and other wildlife but draw the line when the critters intrude on their homes.
"I don't get the calls till they cause trouble," Groehler said.
Hunters and researchers alike express a sort of reverence for the coyote's intelligence and resilience.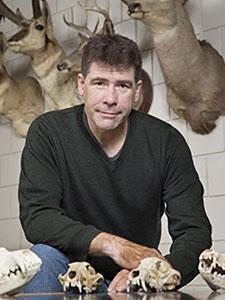 Gehrt, who uses radio collars and remote cameras to study the animals' behavior, said urban coyotes adopt different strategies for crossing roads: Those who live near streets with stop signs will dart across between traffic, while those on roads with traffic signals figure out they can just wait until the light changes and then walk across.
When coyotes first started moving into large urban areas about 20 years ago, Gehrt said, many cities hired hunters and trappers to exterminate them, but most gave up.
"They tried to get rid of them and they failed," he said. "They've gotten no love whatsoever, but they've been able to survive, and it's by avoiding people and avoiding conflicts every day."
---
PHOTOS: MADISON'S URBAN COYOTES