A proposed Brown County manure digester will still get $15 million in public funding despite estimates that it won't produce as much renewable energy as originally planned.
BC Organics hopes to build one of the nation's largest biodigesters to turn manure from more than 30,000 cattle into methane that can be fed into a natural gas pipeline.
The project was developed in response to a 2014 initiative by Gov. Scott Walker to direct more Focus on Energy funding to rural communities.
Last year, the Public Service Commission ordered a re-evaluation of the project, which was approved for state funding in 2017 but was delayed when it was denied a permit for the original location.
The developers have since received permits to build the $66 million facility at another site.
As a result of design changes, the digester is expected to produce about 14% less renewable fuel.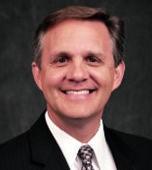 PSC Chairwoman Rebecca Valcq recommended a similar reduction in state aid — to $12.9 million, but Commissioners Ellen Nowak and Mike Huebsch, both appointed by Walker, voted to preserve the original grant.
"This project will have challenges," Huebsch said. "To then reduce it by 15% could put even greater hamstring on it."
Be the first to know
Get local news delivered to your inbox!