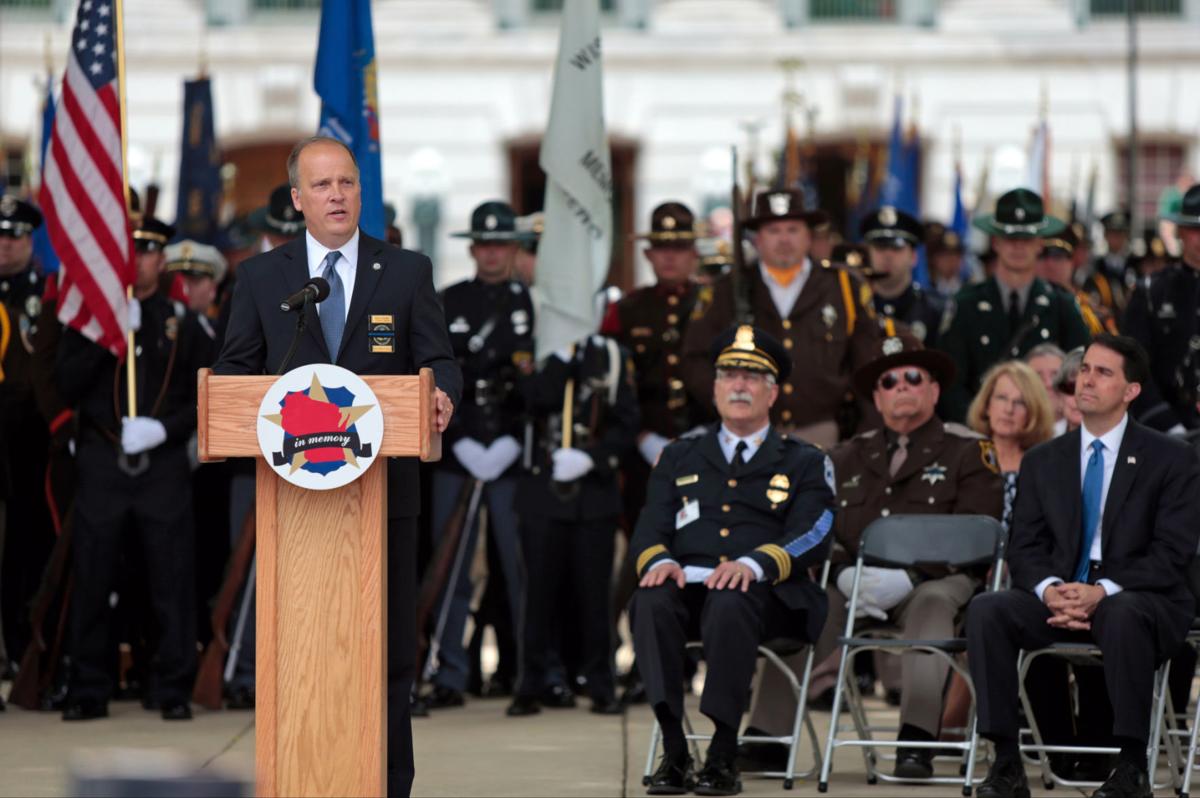 Wisconsin Attorney General Brad Schimel announced Monday that he has demoted the longtime head of the Department of Justice environmental protection unit.
Thomas Dawson, who once worked as a state intervenor for environmental protection, now is an assistant attorney general in the unit he directed since 2003, DOJ spokesman Johnny Koremenos said.
After Schimel appointed a new director, Dawson announced he will retire in January, Koremenos said. Dawson said he wasn't authorized to discuss the changes.
Schimel named Assistant Attorney General David P. Ross as director of the environmental unit. Ross has extensive experience in positions dealing with environmental regulations as a private attorney in Washington, D.C., and as a public employee for the state of Wyoming.
Leaders of conservation groups said Ross had big shoes to fill.
"It would be hard to find anybody with a better knowledge of environmental laws in Wisconsin or a better record of upholding them than Tom," said Keith Reopelle, a senior policy director at Clean Wisconsin. "It's pretty difficult to view this as anything but a continuing softening of that office of environmental protection."
Schimel, a Republican who took office in 2015, has faced criticism from conservationists and Democrats for his environmental stances and what they see as excessive partisanship.
This year, he issued a formal opinion that had the effect of rolling back state powers to protect water from high-capacity wells.
In announcing Dawson's replacement, Schimel said DOJ cares about environmental protection.
"The Department of Justice takes seriously its role in environmental enforcement and the addition of Dave Ross to my leadership team will offer a new management perspective, and two decades of environmental litigation and consulting experience," Schimel said in a statement. "As I've said before, we are 'stocking the pond' at DOJ with some of the very best legal minds in the country, and Dave Ross is certainly no exception."
Ross' LinkedIn profile indicates he joined DOJ several months ago after working two years for Wyoming's attorney general as a senior assistant attorney general in the water and natural resources division enforcing laws and defending regulators.
An Appleton native and 1994 UW-Madison graduate, Ross received his law degree and a master's in environmental law with honors from Vermont Law School in 2001.
Working for a series of law firms, mostly in Washington, D.C., Ross helped developers, businesses and trade associations determine how to comply with environmental regula- tions.
Ross defended major homebuilders accused of violating storm water regulations, and represented clients involved in litigation over the Clean Air Act and over water quality standards for Florida, the Chesapeake Bay and the Mississippi River Basin, according to his profile.
Schimel's announcement noted that Ross had represented green energy developers and investors. Ross' LinkedIn profile indicated he defended a permit allowing a wind-energy facility to impact endangered species habitat, performed environmental due diligence for wind energy investors, and evaluated offshore wind developments for the federal government.
Unit shrank
Last year, Schimel had six attorneys assigned to the DOJ environmental protection unit compared to 10 as recently as 2008, according to data the department released showing a decrease over 25 years.
Koremenos said in July he couldn't explain the decrease, but outside attorneys who have worked closely with the unit said it may be a symptom of the dwindling number of pollution cases the state Department of Natural Resources has referred for legal action.
The DNR sent between 105 and 179 violations to environmental protection unit lawyers annually between 1989 and 2009, according to the DOJ data, but the number has exceeded 100 only once since then.
Fines hit low point
Last year, fines against polluters fell to their lowest point since at least 1994, dropping below $1 million for only the second time in that period, the data show.
Dawson joined DOJ in 1976 and held the position of public intervenor, an assistant attorney general position that was abolished in the 1995 state budget.
Public intervenors advocated for public rights related to natural resources in court, in agency rule-making and in legislative hearings.
State intervenors lobbied agency administrators and legislators, and sought agreement among industry and other groups.
Dawson worked in DOJ's civil litigation unit until 1997, when he took a three-year leave to head the Wisconsin Strategic Pesticide Information Project, a nonprofit formed to enact legislation aimed at tracking pesticide sales and use.
He teaches environmental law at UW Law School and the UW-Madison Environmental Toxicology Center.