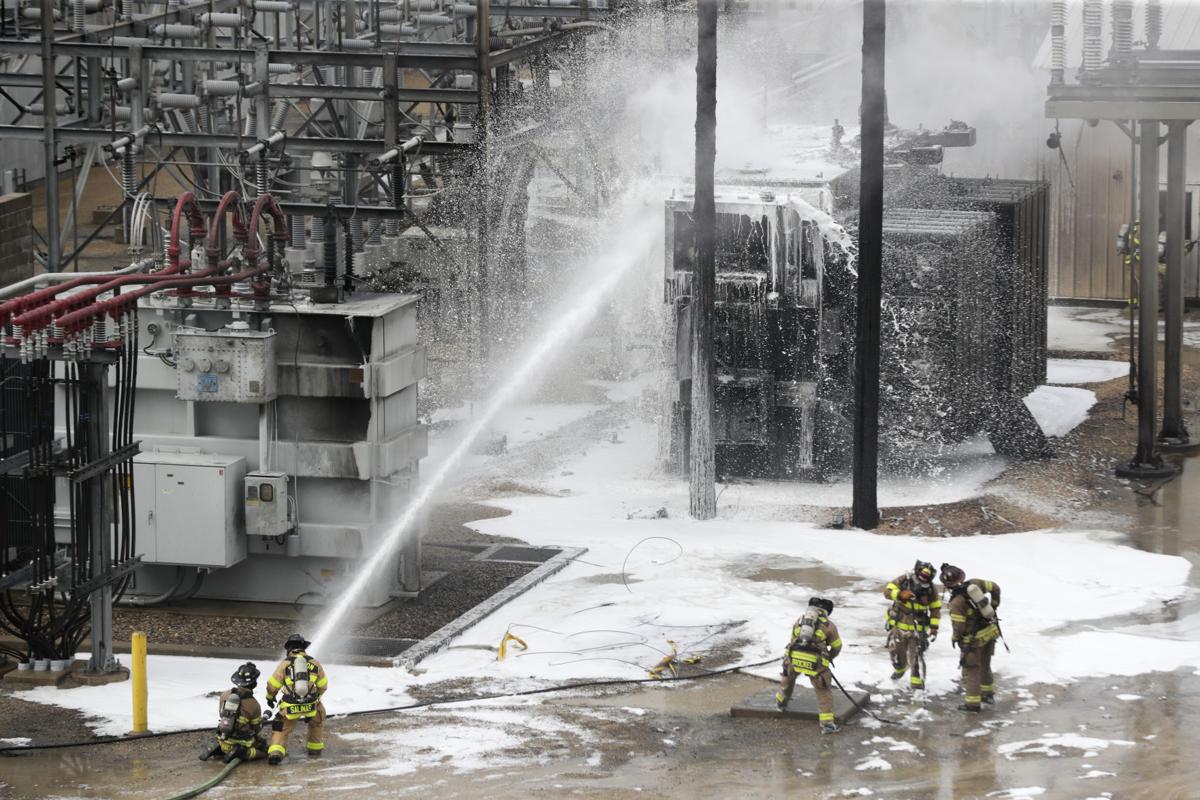 American Transmission Company has identified the part that caused a transformer to explode last summer in a Madison substation.
After an annual sample of gases taken from the transformer in June showed changes, ATC ordered a follow-up test in July, consulted an industry expert and made additional inspections on July 15, 16 and 17, said spokeswoman Anne Spaltholz. ATC had planned to shut down the transformer for a more detailed inspection on July 22.
Spaltholz said the part had been in service for about 35 years and had a life expectancy of 50 to 60 years. She said ATC is conducting internal reviews and consulting industry peers to determine if any work practices should be changed.
"This is an extremely rare event," Spaltholz said. "We'll continue to take a look at anything surrounding this event to see if there's anything we can do differently."
Working with a consultant from the nonprofit Electric Power Research Institute, ATC engineers disassembled the damaged 130-ton transformer after it was removed from the Blount Street substation on Sept. 4.
A spokesman for the Wisconsin Public Service Commission, which regulates utilities, said the commission "will review the results and the events surrounding the outage to see if there is a need for further involvement."
Spaltholz said a replacement transformer has been moved into the substation and is expected to be in service by mid-October.
Contractors for ATC are continuing cleanup efforts including treatment of 180,000 gallons of water and firefighting foam as well as an investigation into the extent of groundwater contamination from chemicals in the foam.
The explosion triggered a smaller fire at a substation near the UW-Madison campus which is connected by an underground power line.
There were no injuries reported in either fire.
Spaltholz commended Madison Gas & Electric for restoring power later that day.
"The bottom line — we were extremely fortunate that no one was hurt," Spaltholz said. "Certainly it was an inconvenience for customers to be without power on an uncomfortable day."