LA FARGE — When building his house in rural Vernon County, Rob Danielson put it close to the road to limit the carbon footprint of plowing a long driveway.
He heats the super-insulated home with a masonry furnace that burns just an armload of wood each day. His freezer is on a timer, set to run when the 32 solar panels outside his super-efficient home are generating electricity. Same with his television.
His wife, Teresa Agnew, waits for sunny days to run the vacuum cleaner.
"Make hay while the sun shines," Danielson said. "You don't need to do everything all the time."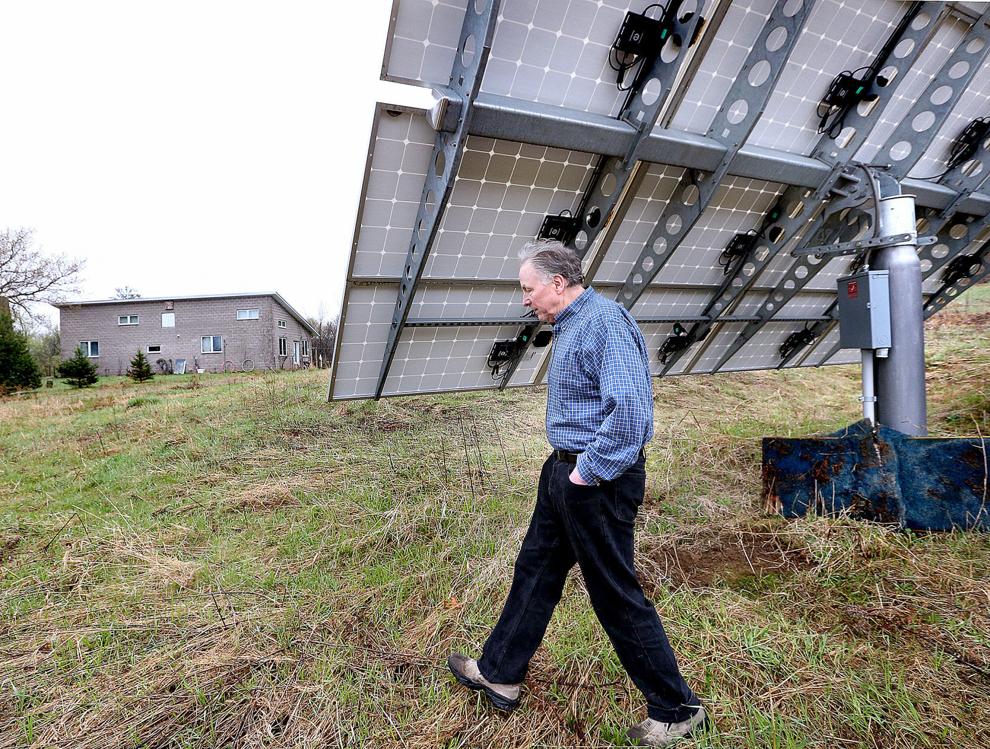 Yet Danielson is not happy about plans to build Wisconsin's first large-scale solar farm in Iowa County about 60 miles south of his home.
The 300-megawatt project, known as Badger Hollow, is one of two solar farms to be jointly owned by Madison Gas & Electric and Wisconsin Public Service Corp. and is the first of many more such projects to come as utilities ramp up investments in renewable energy.
Danielson, who serves as his town's appointed "energy planner" and has spearheaded fights against two high-voltage power lines, said projects like this will alter the landscape and harm communities while doing little to reduce carbon. Instead, he envisions a carbon-free future where consumers, not utility shareholders, reap the benefits of locally generated clean energy.
"You're trying to make a big broken machine work by making it bigger," he said.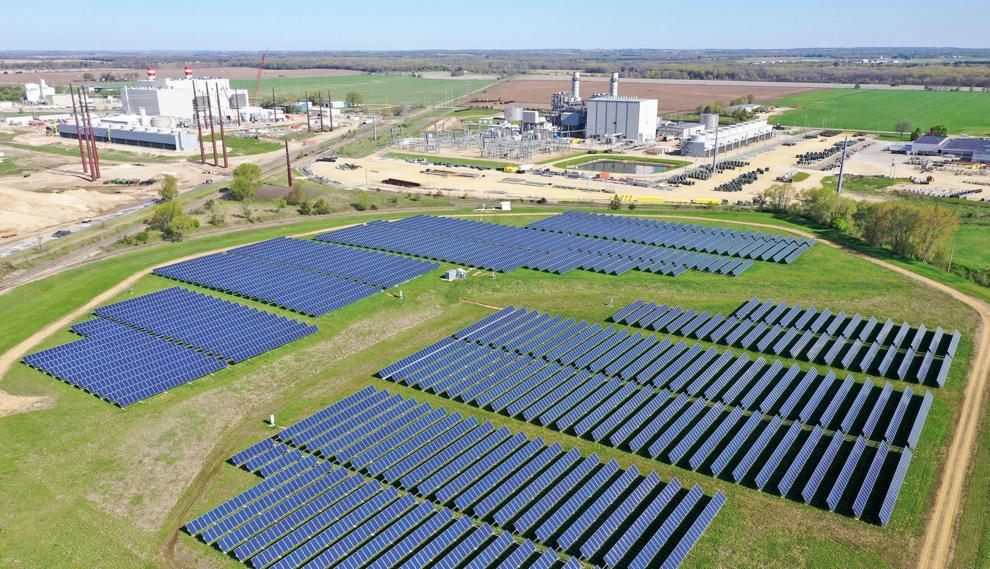 As utilities pivot from coal to increasingly cheap renewable energy, some of the same corporations that contributed to climate change are among the leading forces to stop it — even if they stand to benefit from the new technology while reaping profit from fossil fuel plants.
Some, like Danielson, suggest there are more equitable solutions. But with just three decades to cut virtually all carbon emissions before scientists say the damage will be irreversible, there may not be time.
Two paths to carbon reduction
Energy experts tend to see two paths to a carbon-free grid.
One involves a massive expansion of utility-owned wind and solar generation along with storage and transmission lines to move the electricity to where it's needed. Most of these scenarios also involve continued reliance on nuclear power and technology for capturing and storing the carbon dioxide released from burning fossil fuels.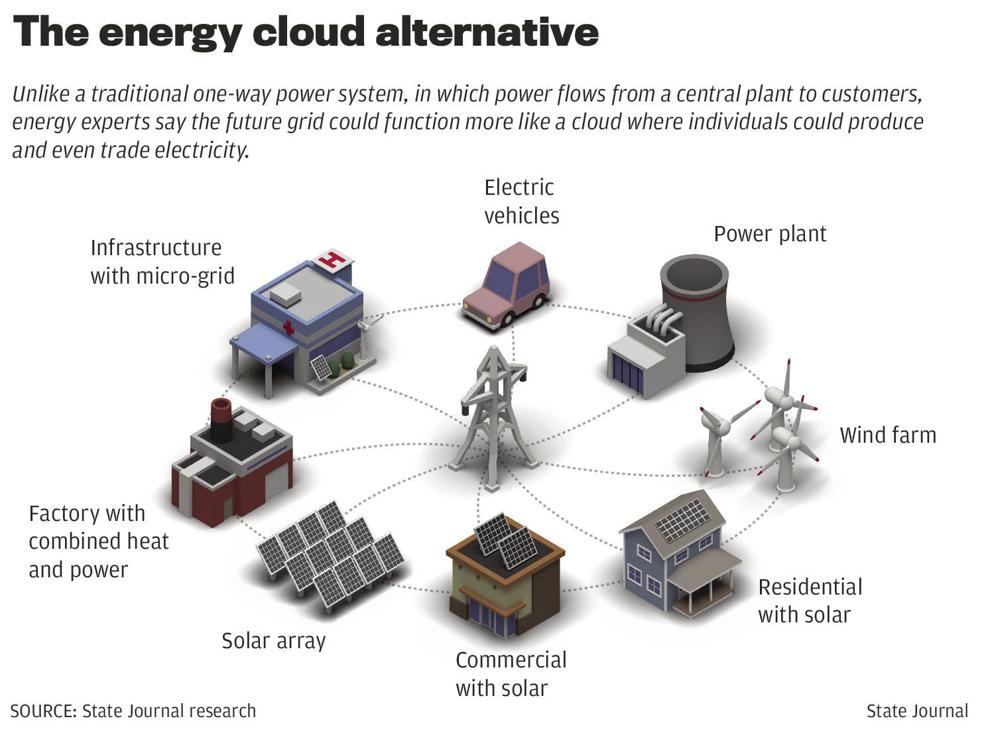 The other path, sometimes referred to as "distributed energy resources," replaces the central-station model with customer- and community-owned generators tied together in "microgrids" that function as self-contained power systems and could even allow neighbors to trade energy. And there is vast untapped potential on the demand side to curb electricity use as well as the instantaneous peaks that justify the construction of large generators.
Simply put, with these emerging technologies, utilities no longer need to own all of the power plants.
"We can have a system that not only saves money, but allows for really broad participation and ownership of energy, and dispersal of the profits from energy making," said John Farrell, director of the Energy Democracy Initiative at the Institute for Local Self-Reliance. "And it can still be of significant benefit as much a benefit to everybody who can't participate."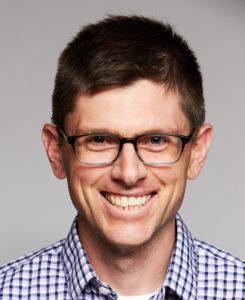 Tilting at power lines
Danielson, 67, said he became interested in energy efficiency in the 1980s when he was teaching film at UW-Milwaukee. When he retired in 2007, he and Agnew began building a home on land outside of La Farge.
The walls feature about 6.5 inches of insulation sandwiched between thick concrete and concrete block. The home was built around a masonry fireplace that burns wood at about 1,400 degrees and radiates heat throughout the home.
Danielson used some leftover money to buy an 8-kilowatt solar system that offsets almost all of the household needs.
In 2010, Danielson got a letter from American Transmission Co. about plans to build a high-voltage power line across his property. The $581 million line, known as Badger Coulee, was promoted as a way to transmit wind energy from Iowa to Madison, enabling clean energy while saving customers money.
Danielson wasn't convinced, and he joined the group SOUL of Wisconsin and persuaded his town board to set up its own energy planning committee to explore other options.
Over the past decade he has become a thorn in the side of utilities, fighting transmission lines before the Public Service Commission and showing up at meetings for utility investors and stakeholders to question the benefits of large-scale projects, which he said have yet to make a dent in carbon emissions.
"If we allow top-down solutions we're going to crawl our way at 1 percent a year," he said. "The potential for decarbonization is not in building. The potential is in not using."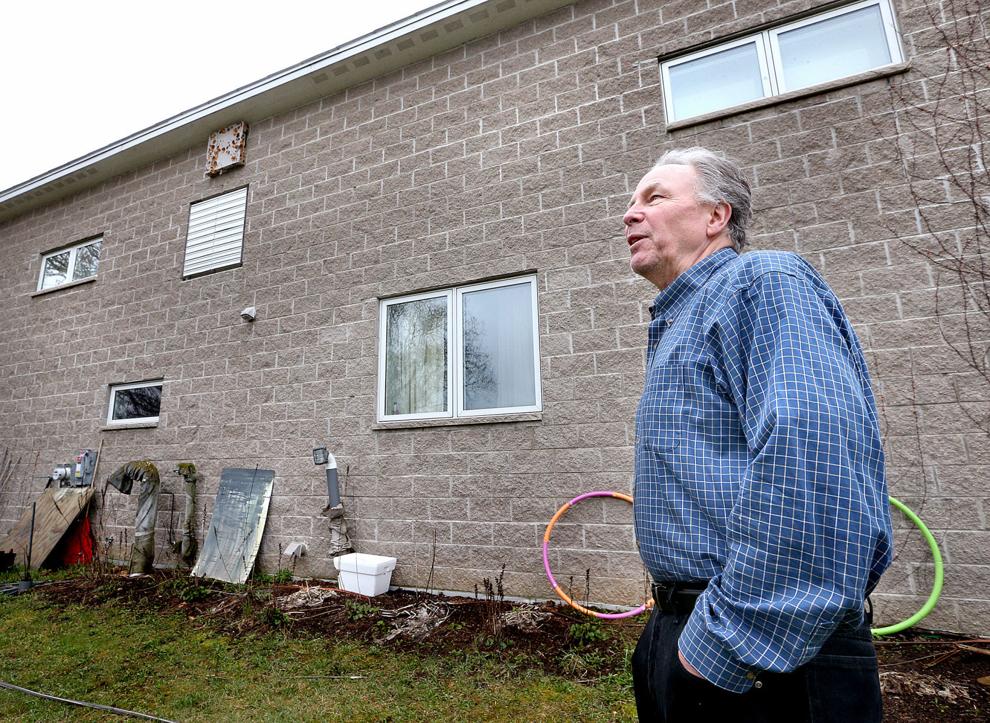 Danielson has turned conservation into something of a game, setting a goal of reducing electricity use by 13 percent each year, which for the average household achieves the same carbon reduction as adding a 1-kilowatt solar system.
"It makes it into an aesthetic," he said, gesturing at the plug-in timer that ensures his electric toothbrush charges for only an hour a day. "My father called it conservation. I call it not doing stupid stuff."
A need for speed
In a report released last fall, a panel of U.N. scientists said greenhouse gas emissions need to drop 45 percent in the next decade and fall to near zero by 2050 in order to minimize the risk of catastrophic climate change.
That will require a dramatic shift in the way we generate electricity, which has traditionally accounted for about 28 percent of U.S. carbon emissions, according to the Environmental Protection Agency.
The problem is more acute in Wisconsin, which generates three-fourths of its electricity from fossil fuels — and more than half from coal.
Some climate hawks say there's not enough time for a bottom-up solution.
"We don't have 500 years," said Michael Vickerman, policy director for Renew Wisconsin, which promotes the development of renewable energy. "That's about how long it would take at current rates."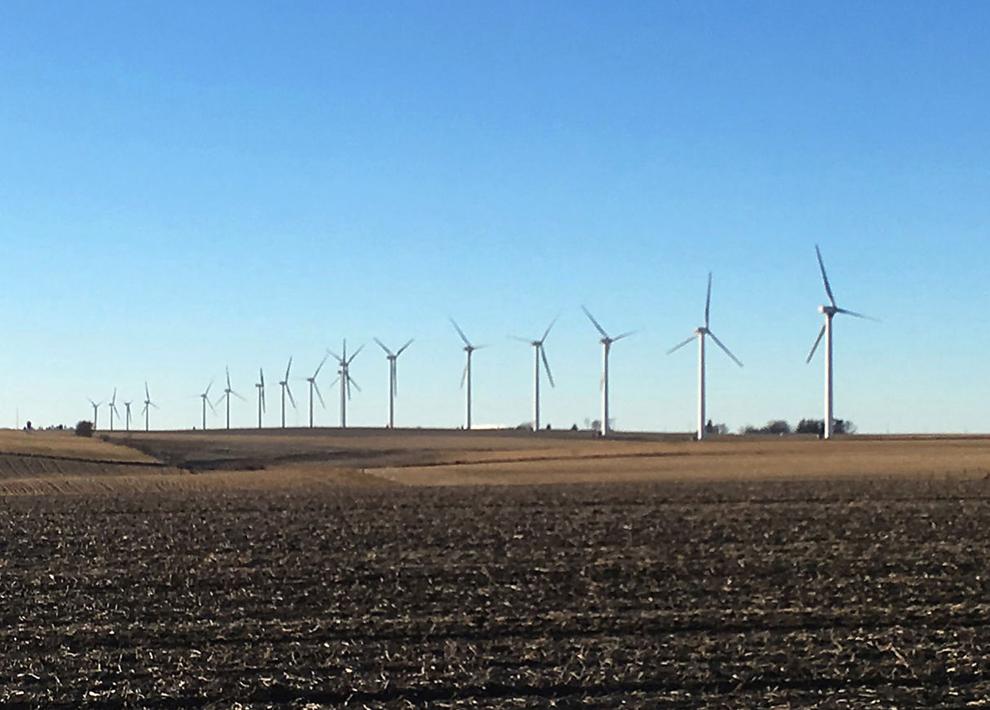 Even advocates of distributed resources concede there are limits to the democratic model.
"I think you can be much more effective at long-term decarbonization through a decentralized approach," said Gary Radloff, the former director of Midwest Energy Policy Analysis for the Wisconsin Energy Institute at UW-Madison.
"Achieving that may take some time."
Conservation alone will not eliminate carbon emissions, and many people are financially unable or simply uninterested in generating their own electricity. Farrell said it's unlikely that distributed generation will ever make up more than about a fifth of the total supply.
Both models should play a role, said Steve Kihm, principal and chief economist with Slipstream, a Madison-based nonprofit consulting firm.
"If the pace at which we need to change — or reduce carbon — is as urgent as it appears, you're going to need every resource you can get," Kihm said. "I think there's a great role for distributed resources … (but) I don't know why we would necessarily walk away from central-station renewables."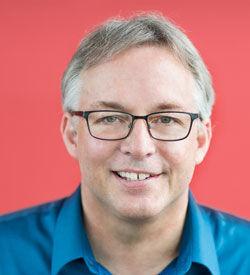 Utilities on board
In recent years each of the five largest investor-owned utilities has made a voluntary commitment to cut at least 80 percent of carbon emissions by mid-century. Last week, Madison Gas & Electric joined Xcel Energy in committing to fully carbon-neutral electricity by 2050.
At the same time, utilities seeking to build massive solar farms have pushed policies that make it harder for customers to add their own solar panels, a trend that threatens the traditional business model.
"The utilities are circling the wagons and trying to consolidate their power," Radloff said.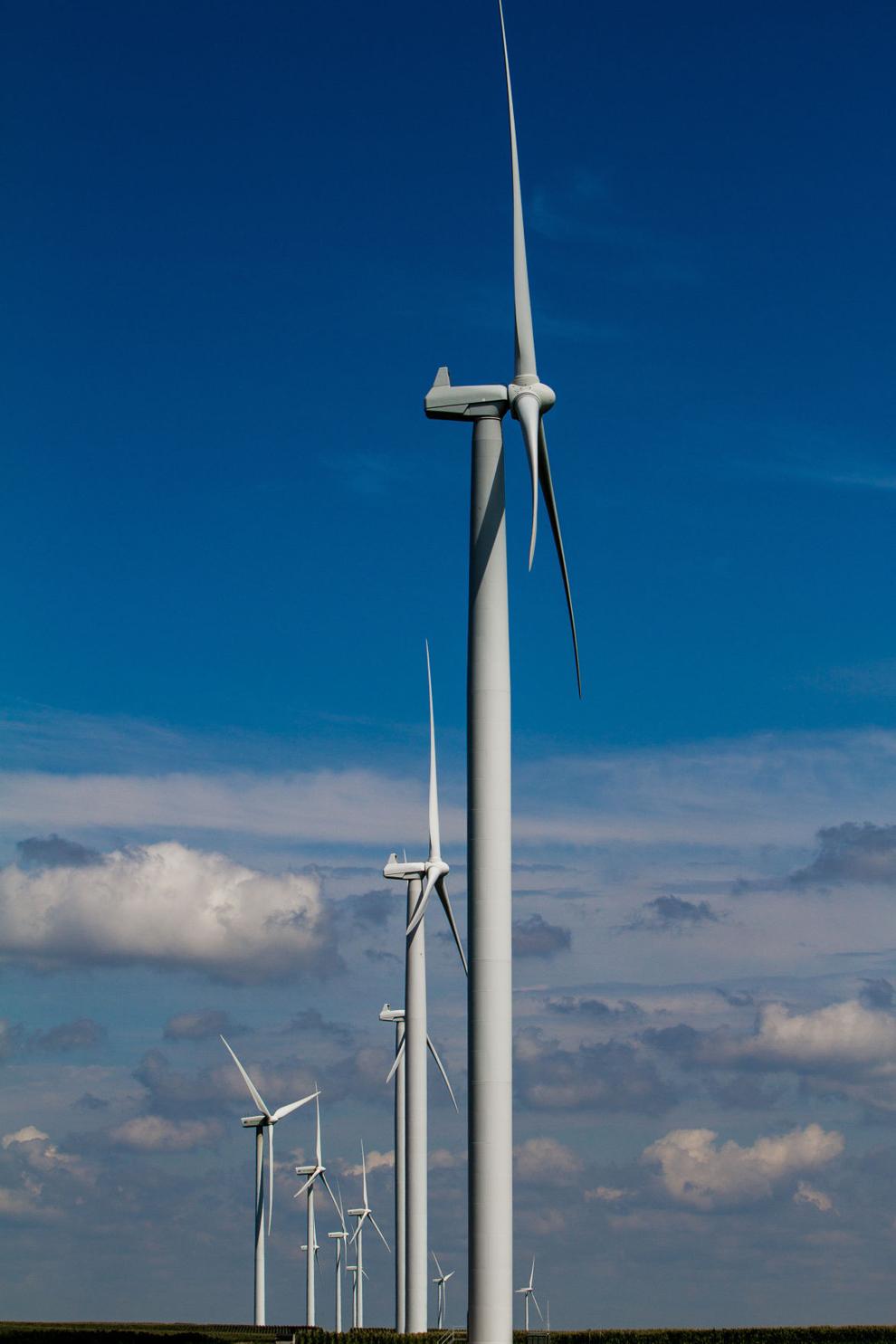 While the details of the carbon reduction strategies aren't entirely clear, the business strategy is.
Xcel CEO Ben Fowke has dubbed it "steel for fuel." By substituting steel — in the form of wind turbines and solar panels — for increasingly expensive fossil fuel plants, utilities can save operating costs for customers while generating profits for investors.
That's because in most states, including Wisconsin, utilities are regulated monopolies with rates set by the government. The costs of generating electricity — traditionally fuel — are typically passed on to consumers. But investments in infrastructure such as plants and power lines generate profit, which for most Wisconsin utilities is around 10 percent.
In other words, utilities profit by building stuff.
"Utilities make more money by spending more, not by providing more value," said Mike O'Boyle, director of electricity policy for Energy Innovation, a clean energy think tank. "That's the fundamental problem with the centralized system."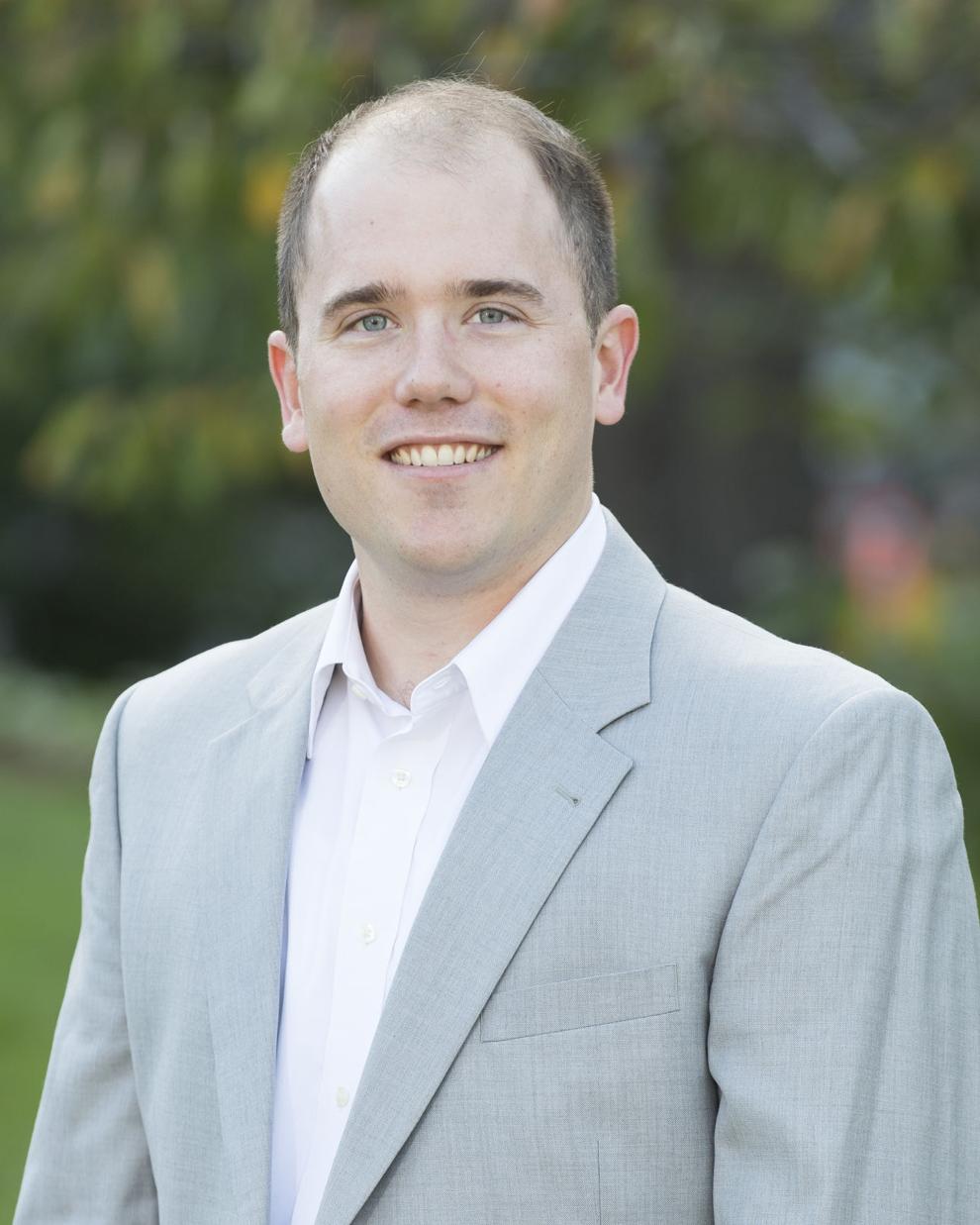 Staying within the guardrails
Frank Prager, vice president for policy and federal affairs at Xcel, said any transition to clean energy must have two key guardrails: reliability and affordability.
"If we don't have reliable power our customers aren't going to stand for it," he said. "If we don't have affordable power our customers aren't going to stand for it."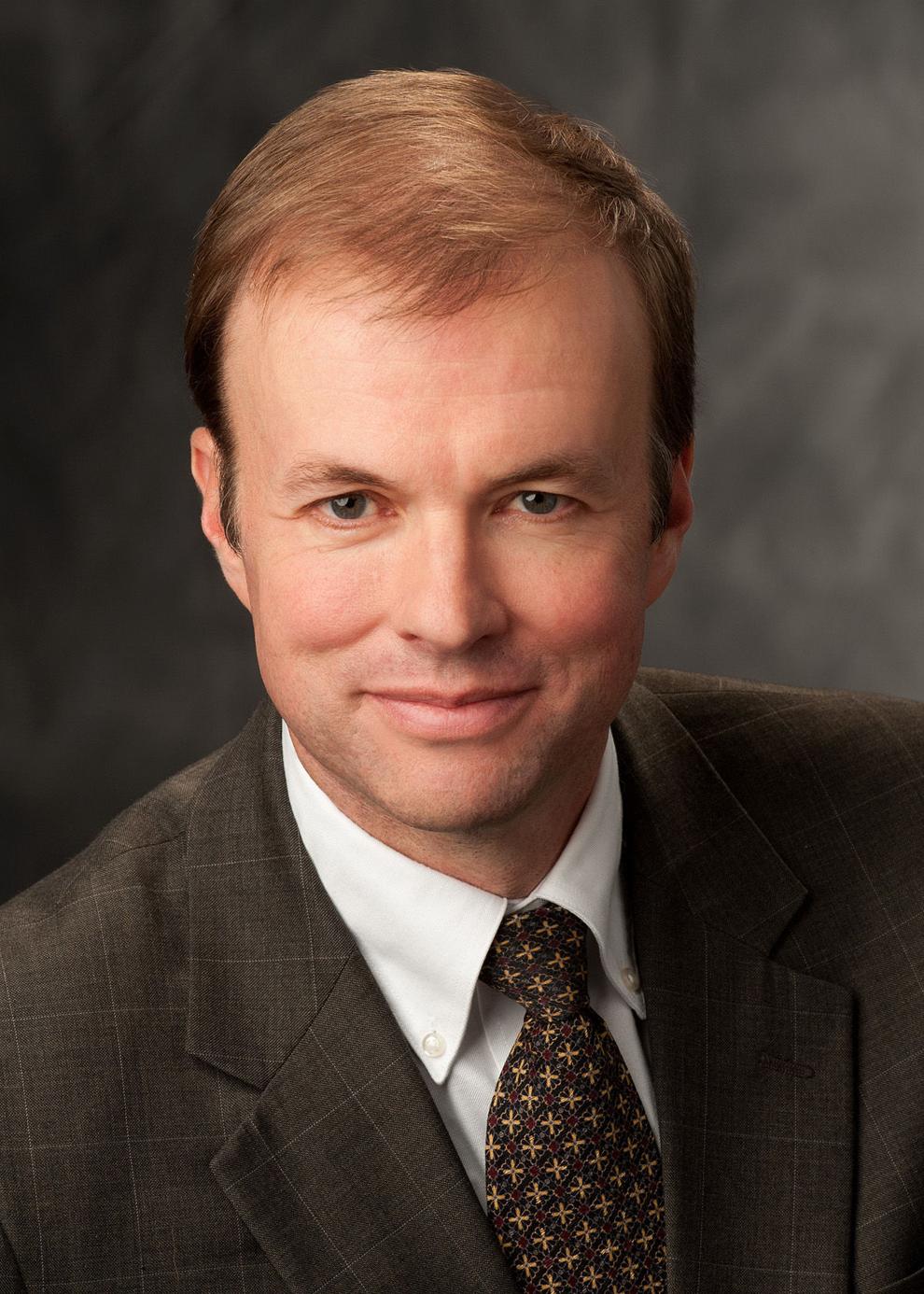 Prager said Xcel is willing to support customer-owned resources so long as they don't affect costs or reliability, but he said it will be more expensive than a universal approach.
"I am convinced that the model we are using is the best, most cost-effective way," he said. "I don't think you get there any other way as quickly and effectively."
But that utility model, which entails billions of dollars in investments, can lead to a phenomenon known as path dependency: Once it's built, you might as well use it.
"The argument against the centralized system is that it sort of lacks optionality," O'Boyle said. "The economies of scale can only achieve their full potential if you make large, bulky investment, and it locks you into a certain path."
A new model
In the age of Amazon, consumers are accustomed to more choices, more information, and prices that change based on real-time supply and demand. Many believe the grid of the future will need to follow that model.
"The utility business model served us really well when the problem was making sure power was available everywhere," said Doug Scott, a former Illinois utility regulator now with the Great Plains Institute, a Minnesota-based nonprofit working to make the energy sector more economically and environmentally sustainable. "That's changing."
Microgrids are self-contained electric systems that can seamlessly connect and disconnect from the main power grid. 
Customers are also in a position to harness one of the most effective — and cheapest — strategies for reducing carbon emissions in a fossil-fuel dependent system: using less energy.
But rewarding that kind of behavior will require new utility rate structures that don't incentivize the construction of more power plants and transmission lines.
"We reward utilities to build them," Radloff said. "Why not reward them not to build them?"
Public Service Commission chairwoman Rebecca Valcq said the path to a carbon-free grid will require changes in ownership and how customers manage their energy consumption.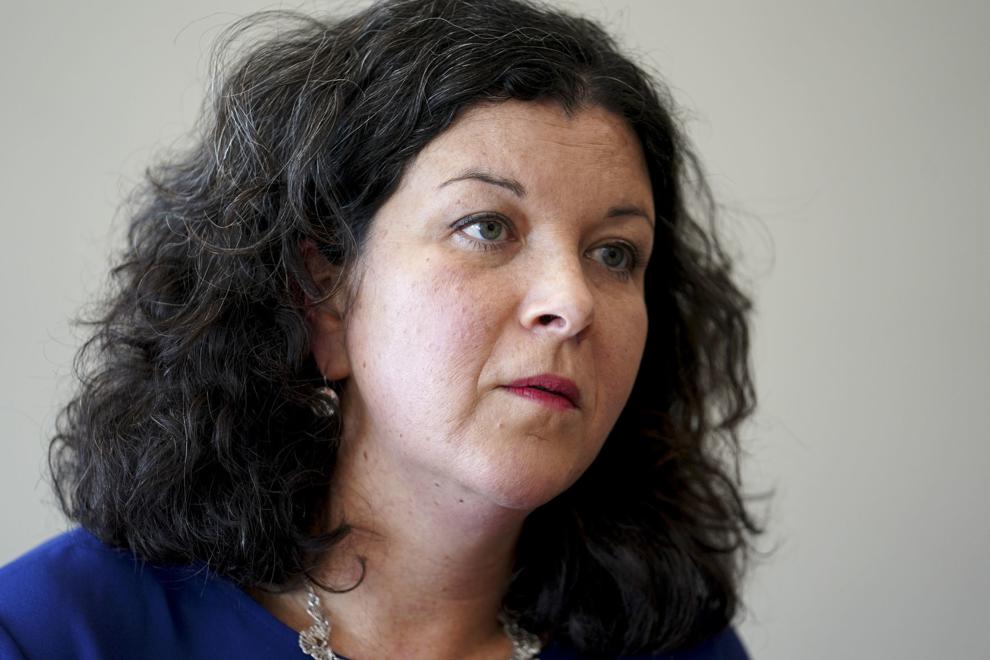 "I think it's all going to play a role," she said. "I don't think we can get there with just new generation."
Valcq said she is open to trying new policies, such as "performance-based rates" that can be used to reward utilities for hitting conservation or environmental goals.
O'Boyle said for now utilities may be in the best position to drive change, though whether that is the right path is far from certain.
"Utility-scale renewable resources are the cheapest sources of clean electricity today, and monopoly utilities provide a key path to scaling investment in these low-cost resources," he said.
"In many places, utilities are not open to replacing their fossil resources with clean resources, but where they are, I'm inclined to find ways for renewables to work with their business models, creating win-win-wins for consumers, the environment, and shareholders."
Reporters in 14 newsrooms across the Midwest teamed up with InsideClimate News to explore local solutions to climate change.