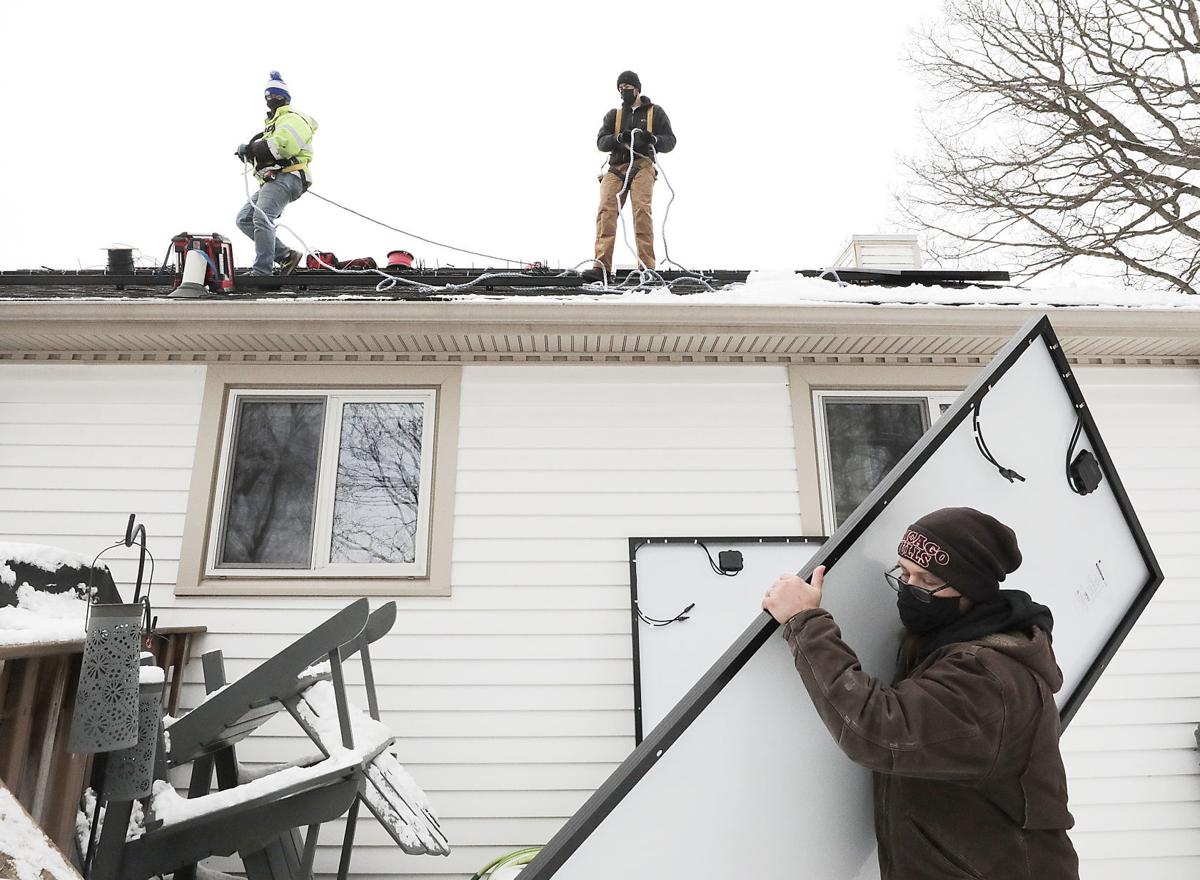 For the first time in more than a decade, Wisconsin regulators will examine the technical and market limitations of rooftop solar panels.
The Public Service Commission voted 2-1 Thursday to spend up to $181,000 in ratepayer funds to study the potential for customer-owned generation, paying special attention to low-income households.
The results could inform the commission's policy decisions in the coming years, particularly on how to allocate resources within Focus on Energy, the statewide energy savings program.
"This type of study is going to be essential to figure out what the balance is between renewables and efficiency," said Commissioner Tyler Huebner, who noted the potential for energy savings is diminishing as LED bulbs become the standard. "If we don't have this study, we're going to be guessing in the dark."
As cities like Madison seek to eliminate greenhouse gas emissions, the study, published last week in the journal Nature, underscores the difficulties in quantifying the problem and makes a case for doing it more efficiently to free up local officials to spend more time solving the problem of global climate change.
Wisconsin typically studies the potential for energy efficiency gains every four years, but it hasn't looked at solar energy since 2009, when rooftop solar was little more than a novelty. As of 2019, there were 6,646 customer-owned systems with a combined capacity of roughly 100 megawatts.
And it continues to grow as prices plummet: Focus on Energy received more than 2,000 applications last year from homeowners looking to claim a state rebate, more than four times the number in 2017, and demand did not wane even as the incentive was lowered from $1,500 to $500.
Google's Project Sunroof, which uses a high-tech mapping technology to look at available space, obstacles and sunlight, estimates there are more than 900,000 viable rooftops in Wisconsin. Under the current funding scenario, Focus on Energy can only support about 4,000 per year.
PSC Chair Rebecca Valcq suggested the study focus more on how to help low- and middle-income families get in on the action.
"If we know clearly that demand is there, even as we saw the level of incentive go down, what's the best and most effective use of our dollars?" Valcq said. "Does it make sense to be spending dollars when we all know that demand is there?"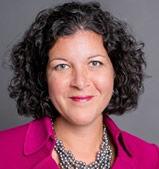 "The answer is no," said Commissioner Ellen Nowak, who voted against the study. "That's a sign we need to step out of the way ... We essentially have freeloaders here."
The study will look at how much solar capacity the state could support based on technical constraints, such as rooftop space and available sunlight, as well as what could be reasonably expected based on economic and social factors. It will include county-level estimates as well as for each of the investor-owned utility territories.
The funding will come from Focus on Energy's roughly $100 million annual budget, which comes from 1.2% of investor-owned utility revenues.
Renewable energy and environmental advocates supported the study, as did the state's consumer advocacy group, the Citizens Utility Board, which argued the lack of current data hinders the ability to make effective and efficient policy choices and risks missing opportunities to save ratepayer dollars.
The groups claim the U.S. Fish & Wildlife Service violated federal law by authorizing the line, known as Cardinal-Hickory Creek, to cross the Upper Mississippi River National Wildlife and Fish Refuge, and the USDA's Rural Utilities Service failed to consider alternatives in its environmental review.
Utilities opposed the study, arguing it is unnecessary.
"Given the now-mature solar market, the logic underpinning the need to study the potential for renewable growth in the state no longer applies," said Bill Skewes, executive director of the Wisconsin Utilities Association. "It is worth questioning what actionable knowledge such a study of the market potential would provide."
---
PHOTOS: WINTER FUN IN SOUTHERN WISCONSIN