As Wisconsin moves to limit human exposure to a new class of toxic chemicals, industry groups are pushing to narrow the scope of what's regulated while environmental groups say it should be broadened.
The state Department of Natural Resources is in the first stages of a 30-month process to establish drinking, ground and surface water standards for a host of new substances, including a group of compounds known generally as PFAS.
The synthetic compounds, some of which have been linked to cancer, liver disease and other health problems, have been found in several public drinking water systems, including Madison's.
At the direction of Gov. Tony Evers, the DNR is working to add certain PFAS to a list of more than 90 regulated contaminants. The rule-making process will establish maximum levels for drinking, ground and surface waters.
Scott Manley, executive vice president of Wisconsin Manufacturers & Commerce, called on the DNR to focus on just two of some 4,000 fluorinated substances that fall under the PFAS label.
"Not all PFAS compounds are a health hazard," Manley said Tuesday, testifying on behalf of the Water Quality Coalition, whose members include WMC, the Wisconsin Paper Council, the American Chemistry Council and the Midwest Food Products Association.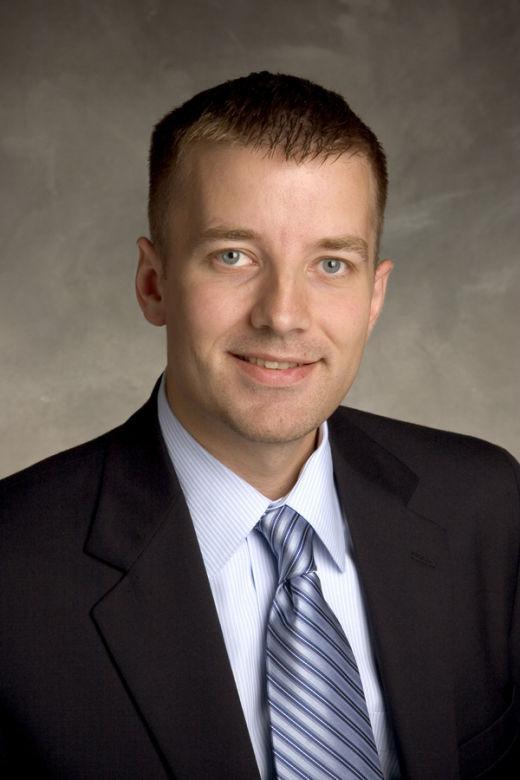 The coalition wants the scope narrowed to only PFOS and PFOA, which studies have shown may increase the risk of cancer and affect cholesterol levels, the immune system and the ability to get pregnant.
But a coalition of 28 state organizations, including Midwest Environmental Advocates, the Sierra Club and the Wisconsin Wildlife Federation, urged the DNR to regulate PFAS as a class.
"We are unable to support regulations or corresponding legislation that address only a very few PFAS compounds," the groups wrote.
Environmental advocates called on the DNR to act quickly.
Citizens for Safe Water Around Badger called for immediate testing of all public drinking water supplies.
Fewer than 1% of more than 11,000 public water systems have been tested for PFAS, said Laura Olah, executive director of the group that was formed in 1990 to fight contamination of wells around the former Badger Army Ammunition Plant.
The DNR is accepting public comments on the scoping statements through Tuesday. The agency is expected to deliver comments to the Natural Resources Board in December.
Once the board approves the scoping statements, the DNR can begin drafting rules and an economic impact analysis. That is expected to take until 2021, when the DNR would hold another round of public hearings and complete the analysis.
The rules would go before the Legislature in 2022.
'Families at risk'
Maria Powell, executive director of the Midwest Environmental Justice Organization, said public hearings and comment period on scoping statements — a precursor to the actual development of the rules — further delay protections while people continue eating, drinking and breathing the chemicals.
"They are actually intended to slow down the development of standards … and to provide business and industry lobbying groups such as WMC more opportunities to influence agency decisions," Powell said.
Carly Michiels, government relations director for Clean Wisconsin, said people in Marinette are still relying on bottled water because of contaminated tap water.
"Delaying further only puts more families at risk," Michiels said.

'Crippling effect'
Other groups expressed concerns about the cost of new rules.
The Wisconsin Water Alliance, a nonprofit group opposed to restrictions on high-capacity wells and regulations that could affect animal feedlots and frac sand mines, issued a statement saying the proposed standards "could have a crippling effect on Wisconsin's economy."
"State action could cost local governments significant resources, and the financial burden on compliance threatens to impact small businesses and job creators to the tune of hundreds of millions of dollars," said WWA president Dan Ellsworth. "This would hurt taxpayers and stifle economic growth."
2,000 systems
As a result of new limits, the DNR says some 2,000 public water systems, including municipal utilities as well as establishments that serve the public from private wells, would have to begin testing water at least every six years.
The DNR estimates 15 to 30 systems would need to treat water or drill a new well. The cost of a new private well is about $11,000, but the DNR said treatment for a large municipal water system would cost more than $25 million.
Groundwater standards could result in costs of $50,000 to more than $5 million depending on the number of regulated entities affected.
"It is expected to be a significant cost," said Adam DeWeese, natural resources program manager for the DNR.
[Editor's note: This story has been updated to correct the name of the Midwest Food Products Association.]
Be the first to know
Get local news delivered to your inbox!