With unanswered questions and increasingly vocal opposition from some residents, Madison's City Council has asked the Air Force to potentially reconsider Truax Field as a preferred site for a squadron of F-35 fighters, while 15 Dane County supervisors have signed a letter opposing the jets.
But despite assurances that no decision has been made, history suggests the Pentagon is unlikely to reverse its position even after gathering public input on a 1,099-page environmental impact statement published in August.
Just this week, F-35s began arriving in Burlington, Vermont, despite years of opposition by residents and local governments.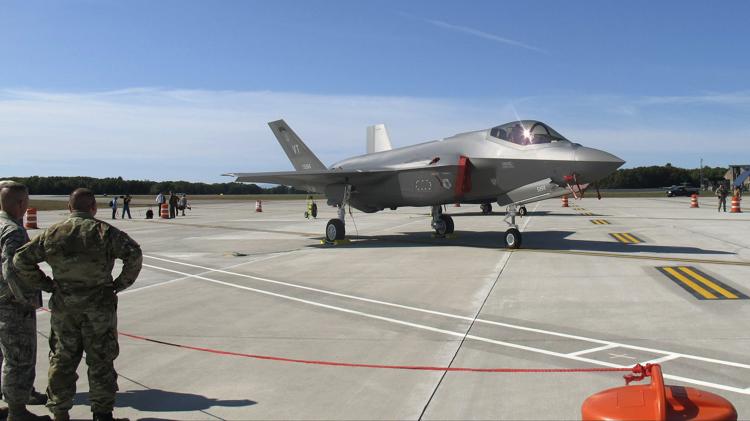 The Air Force, which has identified Madison and Montgomery, Alabama, as the preferred sites for two more squadrons of the new $90 million jets, has never reversed course on an initial basing decision, said Zach Brandon, president of the Greater Madison Chamber of Commerce and an ardent supporter of the project.
But Brandon said there were detailed studies of environmental issues such as noise even before the military chose its preferred sites.
"They don't just throw a dart at a map and pick a place," he said. "They have an extensive review process."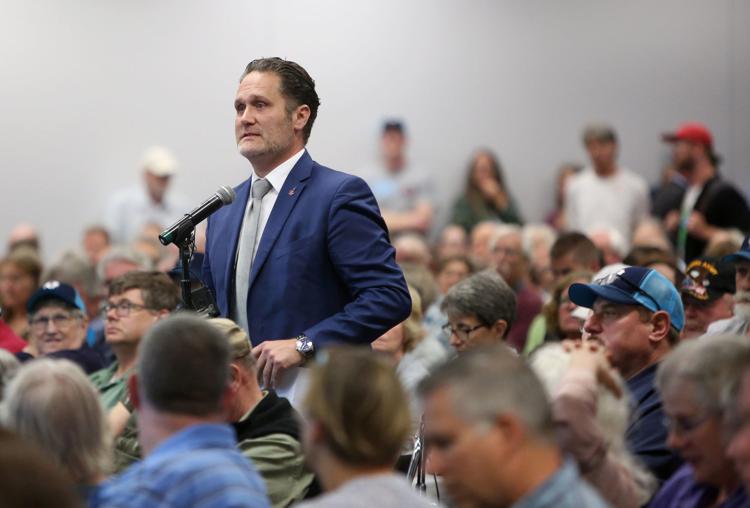 Air Force spokeswoman Ann Stefanek, who has been involved with basing decisions since 2011, said the final choice could change based on the outcome of an environmental study, but she could not recall that happening in any of the hundreds of decisions — both personnel and equipment — she's familiar with.
"I'm not aware of any that had any issues," Stefanek said.
A final decision by the Secretary of the Air Force is expected in February, 30 days after the final environmental impact study is released. Friday is the deadline for comments on the draft study.
State Rep. Chris Taylor, who represents neighborhoods near the airport and has emerged as a leading voice of the opposition, said there are too many unknowns for the Air Force to move ahead with plans to base the new jets in the state's capital city.
Taylor, who would like to see the Air Force allow more time to study the impact, said she hopes the public comment process is more than a formality. She thinks the community should have a say in whether the jets come here, and if they do how to mitigate the environmental impacts.
"It's not supposed to be a done deal," she said. "I'm still not a cynic about government … and the ability of people to influence government. I still believe people have a powerful say."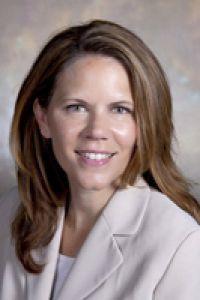 While Brandon said the Air Force has considered most of the concerns — and is unlikely to be swayed by those who oppose the jets based on an opposition to warfare and the "military industrial complex" — he said federal representatives have raised valid questions about the assumptions used in the sound modeling and ways to mitigate noise.
"The local discussion does matter," Brandon said.
Planning underway
If Madison is selected, Truax could begin receiving F-35s in 2023, though planning is already underway for $34 million in new construction to prepare for them.
The Guard says it needs a 19,000-square-foot building to house four F-35 flight simulators, which would be used to train pilots on the new aircraft. In addition, the unit needs new shelters to house the 115th Fighter Wing's four existing F-16s, which will support the unit's national defense mission while the existing shelter will house the new F-35s.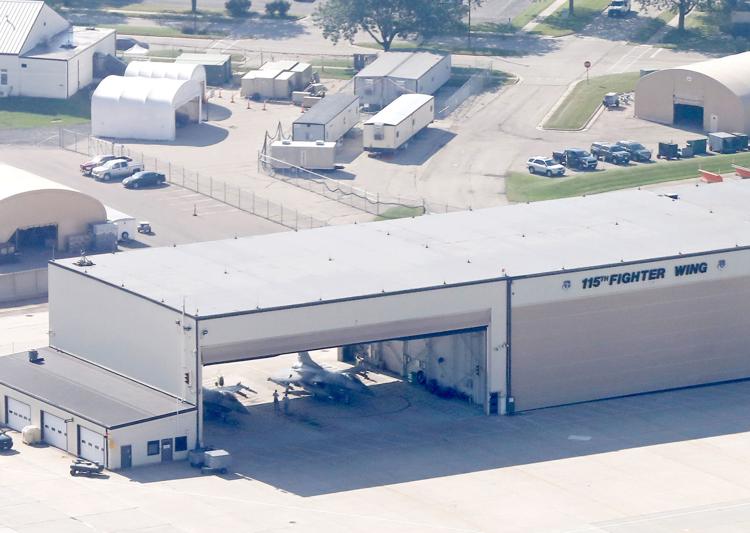 Capt. Leslie Westmont, spokeswoman for the fighter wing, said funding for those projects would not be available unless the base receives final approval for the F-35s.
Construction would begin next fall, but city staff have suggested the National Guard can't "safely and legally" start construction without a complete site investigation to determine the extent and nature of contamination from chemicals known as PFAS that are associated with firefighting foam long used in training and have triggered the shutdown of a city well near the airport.
Jets come to Vermont
In the Air Force's first round of basing decisions, the Vermont Air National Guard was selected as the first guard unit to receive F-35s, in spite of resolutions from three host communities — Burlington, South Burlington and Winooski — asking for reconsideration.
Their arrival came just two weeks after a resident there asked the Air Force to conduct a supplemental environmental study based on revelations that the original study underestimated the use of afterburners, which dramatically increase the noise when the jets take off.
In several environmental studies, including Madison's, the National Guard says it will use afterburners on fewer than 5% of takeoffs, compared to about 60% with the current F-16s.
But Roseanne Greco, a retired Air Force colonel and former Burlington city council member who has opposed the F-35s, received a leaked email from an environmental compliance officer at the Davis-Monthan base in Tucson who said Air Force lawyers want noise studies based on higher percentages of afterburner use.
"They know this has been a problem for years and years and years," Greco said.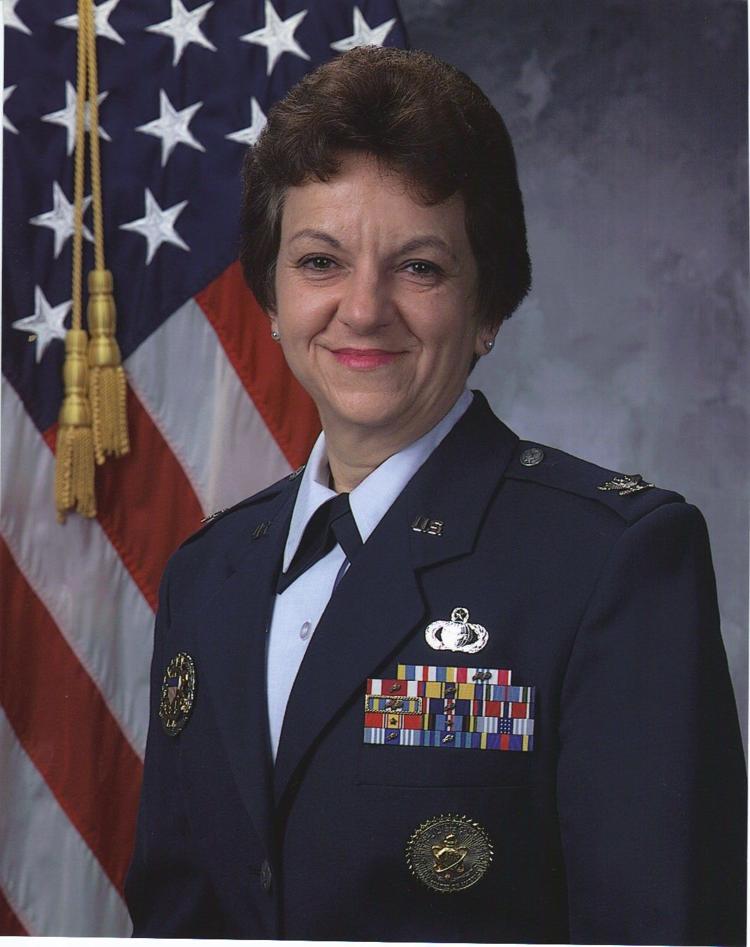 Greco, who is traveling to Madison this weekend to advise opponents, said even if afterburners are used 10% of the time it could significantly change the number of homes exposed to intolerable noise levels.
"The Air Force has to tell us," she said. "They're required under NEPA (the National Environmental Policy Act) to tell people when there's a chance of a significant impact."
Greco spoke by phone Thursday from her home about five miles from the Burlington airport, where that city's first F-35s could be heard in the background.
"It looks like they're doing a flyover," she said. "That's nice."
Q&A
Here are some questions about the new plan to bring the jets to Madison and what we know so far:
The military's newest and most expensive weapons system in U.S. History with a projected lifetime cost of more than $1 trillion, the F-35 is a stealth fighter — designed to elude radar — packed with advanced sensors and other technology. The supersonic jets cost about $90 million each, although the Pentagon this summer announced an agreement with Lockheed Martin to bring the cost below $80 million.
How many are there, and where are they based?
Lockheed Martin says it has delivered 425 planes so far to the Air Force, Navy and Marine Corps as well as eight allied nations.
The Air Force has stationed about 200 of those planes at test and training bases in Arizona, California, Florida and Nevada.
The first operational planes were stationed at Hill Air Force Base in Utah, and the next have just begun arriving in Burlington, Vermont, the first Air National Guard unit to get the new planes.
Over the next two years, the Air Force plans to station additional planes at bases in Alaska and the United Kingdom.
Madison, along with Montgomery, would be part of the next round of National Guard units to receive the planes, pending the outcome of the environmental review. Bases in Florida, Idaho and Michigan are being considered as alternate sites.
What would it mean for Madison?
The new mission would result in up to $120 million in construction, dozens of new jobs and assure the long-term viability of the 115th Fighter Wing, with its 1,200 full- and part-time jobs and estimated $99 million annual economic impact. The jets would replace a squadron of 32-year-old F-16s the base flies now in support of its national security mission.
But the mission would also mean more flights — and potentially louder jets.
According to the environmental study, take-offs and landings at the airport would initially surge by 47% as the existing F-16s are phased out. Once fully trained on the F-35s, the wing would ultimately fly about 6,222 operations a year, 27% more than the current flight volume.
City planning staff found 1,167 homes would be subject to average daily noise levels considered "incompatible for residential use" without sound insulation. More than 130 additional homes would be subject to rock concert-level noise during takeoffs and landings.
Will people be forced to move?
No. A designation of incompatible for residential use would limit additional development and could make it harder to get a home mortgage but does not mean existing homes are uninhabitable.
Those homes could be eligible for noise mitigation — such as insulation — but the Air Force is barred from spending money on private property. Funding is available through Federal Aviation Administration grants, but that would require the Dane County Regional Airport to conduct a noise study, and there is no guarantee that sound mitigation will happen.
There would be no funding for those who live just outside the designated noise zones.
When will all these flights take place?
According to the 115th, the new mission would follow a similar pattern to the current operations — in which groups of two to as many as eight jets take off around 9 a.m. and 1 p.m. each weekday for 60- to 90-minute sorties, plus one weekend training exercise per month.
Those twice-daily launches would continue with F-35s but possibly with one or two more jets at a time, said Lt. Col. Charlie Merkel, a National Guard pilot who is overseeing the F-35 transition.
Could the new flight simulator be used to reduce the number of flights?
According to the 115th, the "simulators will be used to the greatest extent possible and as the evaluation of flying the F-35 in the Air National Guard progresses, using simulators could reduce actual operations in the future."
Who would be most affected?
Both the Air Force's environmental study and a detailed analysis by city staff found the increased noise will disproportionately affect poor and minority residents, who account for a larger share of those living near the airport.
City leaders also fear the increased noise could affect as many as 10 schools.
Taylor is concerned the National Guard has not done enough to reach the people who will feel the greatest impact, noting that the study is only available in English and the public hearing was held at the Alliant Energy Center, rather than a venue close to the airport or easier to get to using public transportation.
Taylor and Dane County Supervisor Yogesh Chawla plan to host a community information session Monday at Hawthorne Elementary, where they plan to provide Spanish and Hmong language translators.
"That has been identified to the contractor as something to consider for the final EIS document and EIS documents in the future," Westmont said.
Is it true the jets are as loud as a vacuum cleaner?
The environmental impact statement uses different measures for noise.
One is the Day-Night Average Sound Level (DNL), which represents a daily average of noise from all airplanes — including nearly 85,000 private and commercial flights — taking off and landing each year, with additional weighting for nighttime flights.
The city estimates more than 1,300 homes would be subject to average daily noise above 65 decibels. That's roughly the same level of disruption as a vacuum cleaner running all the time.
But that's not how people actually experience aircraft noise.
During the few seconds the jets take to pass overhead, the noise can reach 110 decibels or more — about 16 times louder than a vacuum cleaner — the equivalent of being at a loud rock concert or standing next to a car horn.
Are the F-35s really four times louder than F-16s?
That number, often cited by opponents, comes from a table in the 2013 environmental impact statement done for Burlington, which shows an F-35 producing 115 decibels on takeoff, compared to just 94 from an F-16. Because decibels are a logarithmic measure, an increase of 10 decibels is generally perceived to be about two times louder, while 20 decibels is considered four times louder.
But the Burlington study warns those calculations are specific to that airfield. It also shows no difference in volume between afterburner and normal military power takeoffs, an obvious error that Greco said was pointed out to the Air Force but never corrected.
The noise difference also depends on what model F-16 is used for comparison. Other Air Force studies show very little noise difference between F-35s and F-16s that use newer, louder Pratt Whitney engines.
The Burlington study was based on F-16s with older GE engines similar to those flown in Madison. Because of that, Greco said, the F-35s will likely be much louder than the current jets.
The actual noise levels will also depend on how often the jets use afterburners to provide additional thrust during takeoffs.
Could we just bring an F-35 to Madison to hear what it sounds like?
U.S. Rep. Mark Pocan, D-Madison, has asked the Air Force to do just that, saying "it's just hard to read a report and understand sound."
Stefanek said the Air Force is reviewing Pocan's request.
These people already live near the airport. Why are they complaining?
Some residents say they already have to put up with round-the-clock noise from civilian aircraft, and their homes shake and windows rattle when F-16s pass over.
Teachers have said the jets interrupt lessons, especially in the fall and spring when windows are open, and can upset students on the autism spectrum, leading to further disruption.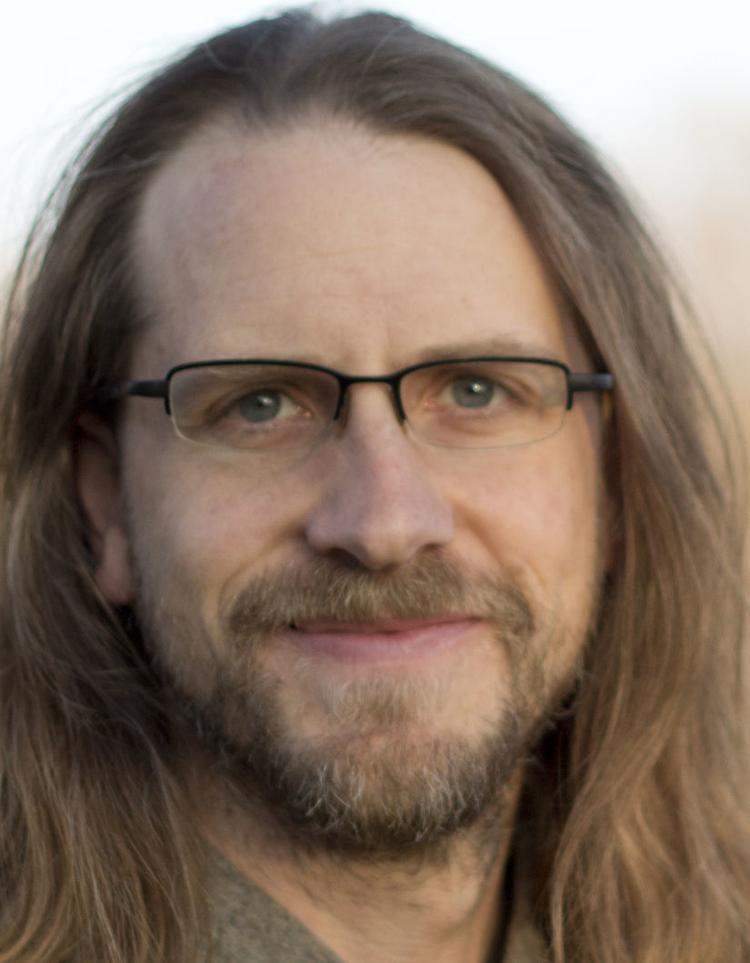 Ald. Grant Foster, who represents neighborhoods near the airport and who sponsored a resolution opposing the F-35s, said about 85% of the constituents he talks to say they have learned to live with the current noise but can't stand the thought of things getting worse.
"People are feeling maxed out," Foster said. "Basically, enough is enough."
Be the first to know
Get local news delivered to your inbox!