Five months after efforts to extinguish a downtown transformer fire contaminated public waters with hazardous compounds known as PFAS, the Madison Fire Department has stopped using foam containing the "forever chemicals."
The department announced Monday that all of its trucks are now equipped with a foam that has been independently verified as PFAS-free, and it has contracted with a licensed disposal company to destroy its existing stock of fluorinated foam.
While many metropolitan fire departments across the nation are exploring ways to phase out the use of PFAS foams, Lt. Michael Anderson said he believes Madison is the first in Wisconsin to adopt the more environmentally friendly product.
Firefighters tested about a dozen PFAS-free brands for their fire suppression properties, and the city's Engineering department sent three to the University of Notre Dame to be tested for PFAS content.
Fire Department spokeswoman Cynthia Schuster said the department decided to go with two products from North Carolina manufacturer National Foam.
One, known as Universal Green, was effective on so-called Class B fires that involve flammable liquids, but tended to gum up in cold weather, Schuster said. So the department's hazardous materials team will maintain a supply of that foam at Station 7 on McKenna Boulevard.
All trucks will be equipped with Knockdown brand foam that Schuster said can be used in most situations, including many house fires, where it's more effective than water alone.
Firefighting foams reduce surface tension, allowing more water to penetrate, while also forming a blanket to smother flames.
"You don't want to be splashing water on a grease fire," Schuster said. "That's why foam is such an essential element to our firefighting process."
Part of a newer class of foams made without the PFAS compounds known to cause the most harm, FireAde contains a less-studied PFAS compound known as PFHxA that has fewer fluorine atoms but is also persistent in the environment.
According to test results provided by the Fire Department, the three products tested had total fluorine concentrations of 1 to 2 parts per million, well below the level of detection.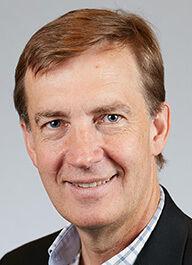 Graham Peaslee, the professor of physics who conducted the tests, said fluorinated foams typically contain 5,000 to 7,000 parts per million.
Peaslee said he is in the process of sampling foams used by fire departments across 14 states. He commended Chief Steven Davis for the decision to eliminate fluorinated foam.
"He's taking proactive measures," Peaslee said. "There's about 400 other cities that should be doing the same."
The new foams cost about 4% more than FireAde, Schuster said, adding the primary cost will be disposal of the 610 gallons of fluorinated foam. That cost has yet to be determined.
Firefighter Rob Luling, who oversaw tests of about a dozen fluorine-free foams, said the new foams will allow firefighters to do their jobs with less impact on the environment as well as their own health.
"As much as we can tell it will be comparable (in fighting fires) to what we had," Luling said. "Now we're probably more likely to use it than previously."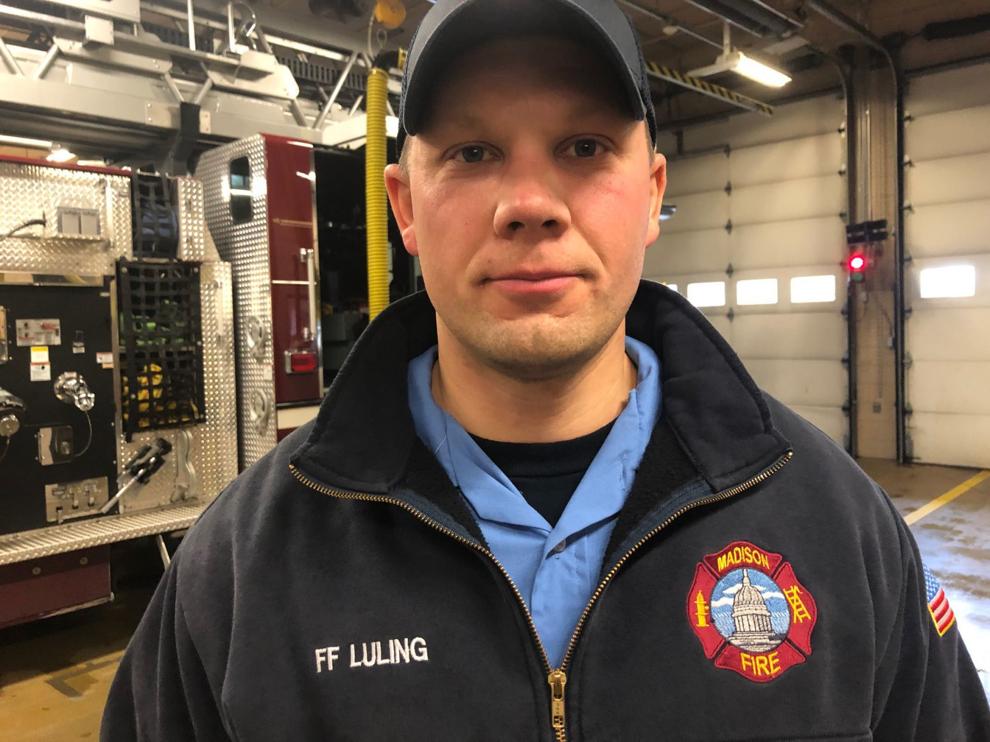 The decision comes amid growing concern about the prevalence of PFAS, which have been linked to cancer and other health problems and have been found in surface and groundwater across the state, including in 14 of Madison's 23 municipal wells.
A bill advancing in the Legislature would limit where firefighters can train with PFAS-containing foams but would allow their continued use in emergencies.
"The Madison Fire Department shares the community's concerns about the health and cleanliness of our environment," the department said in a statement. "We will continue to monitor this product as industry standards change and testing methods evolve."
Maria Powell, executive director of the Midwest Environmental Justice Organization, said the materials in the new foams, while not innocuous, are far less toxic than the PFAS previously used. And unlike PFAS, the materials are biodegradable.
"We commend the Madison Fire Department for making this switch, which will prevent more PFAS from entering the environment each time there is a fire requiring foam use," Powell said. "This is a wise decision, and we hope Madison's example will prompt other municipalities to switch to fluorine-free foams as well."