In the one year since historic rains killed a man, devastated thousands of homes and businesses and threatened to submerge large swaths of the Isthmus, local governments have allocated more than $34 million for flood reduction and protection efforts.
But in an era of increasingly frequent heavy rains it may not be enough, especially in a city with 275 miles of storm sewers built to handle last century's weather patterns.
Dane County this year allocated $23.8 million for flood-related expenses, including sand-bagging machines, temporary barriers, pumps and an air boat for the sheriff's department to aid flood response.
Other expenses are aimed at preventing future floods, but those will take years.
"We're looking at this through a triage perspective," said County Executive Joe Parisi. "We look at first response and then we look at what can we do structurally, to provide relief from the heavier rains that we're seeing more often."
The largest chunk of money went to acquiring land, such as a 160-acre farm adjacent to the Pheasant Branch Conservancy that was slated for development but will instead be restored to prairie, which is expected to keep about 5 million gallons of water from entering Lake Mendota each year.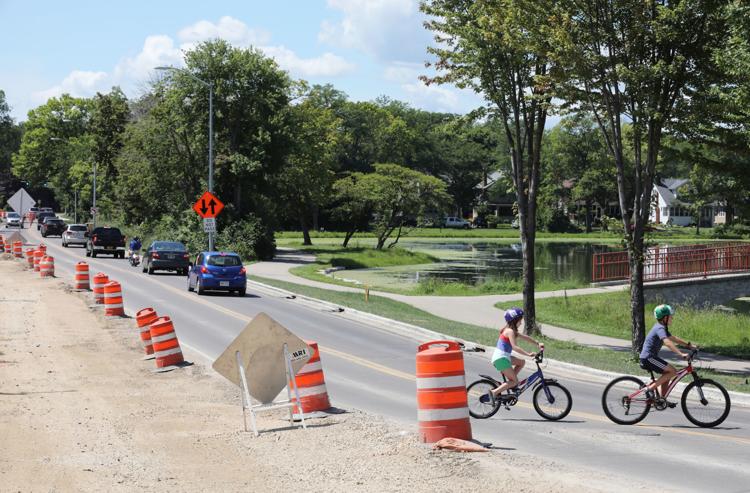 Another $6.75 million will go toward initiatives to remove sediment and vegetation from the Yahara River in hopes of moving water more quickly through the chain of lakes that define Madison's geography. The first phase of a multi-year dredging process — between Lakes Monona and Waubesa — is expected to begin this fall.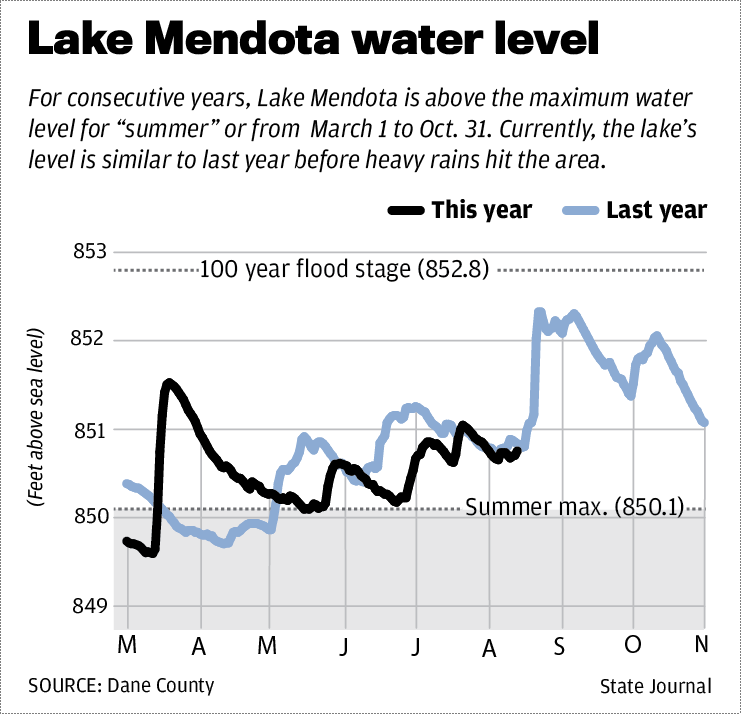 The proposed actions should alleviate much of the long-term risk of lake flooding, said Ken Potter, a retired UW-Madison professor of civil and environmental engineering who has studied the impact of extreme rains on the Yahara lakes and helped draft a list of recommendations for the county.
Potter said additional measures will be needed to keep stormwater from running off paved areas. Current regulations require only 90 percent of water be retained.
"That 10 percent matters," Potter said. "It might not sound like much, but it's a significant amount of water."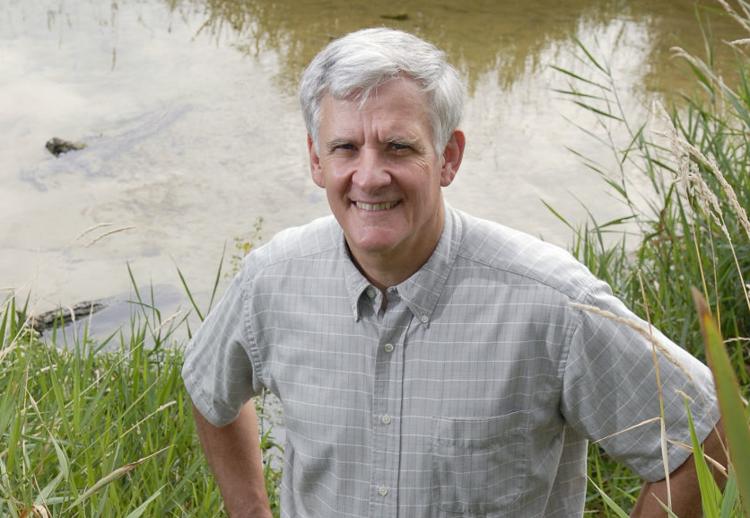 In the meantime, high water levels make Madison just as vulnerable to extreme rains.
"If we get what we got last year, we're in deep trouble," Potter said.
$154 million in damage
On Monday, Aug. 20, 2018, a powerful low-pressure system collided with extremely humid air, triggering a rainstorm that parked over Dane County, dropping more than a foot of rain in some places.
Creeks and rivers in the western part of the county ran their banks, damaging hundreds of homes and businesses. Urban drainage systems backed up, submerging busy intersections and sending water into basements.
Dane County first responders fielded more than 1,000 calls for help, including more than 80 water rescues. Jim Sewell, a retired preservation architect, was swept away by floodwaters and drowned after his vehicle got stuck in a ditch on Madison's Southwest Side.
And that was just the beginning.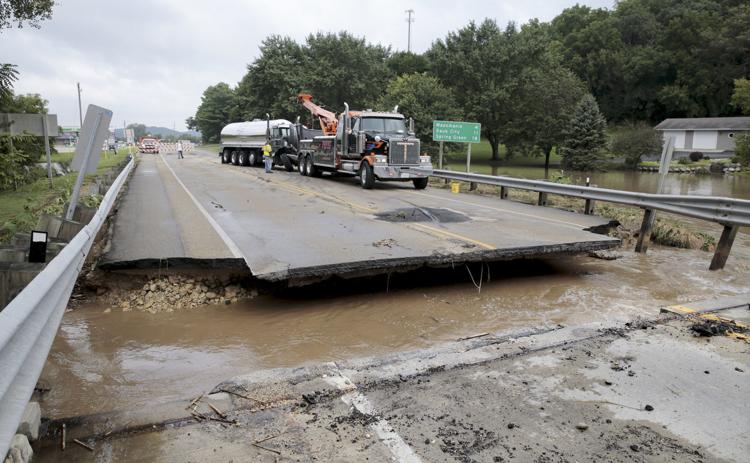 In the following days Lake Mendota swelled to near-record levels. The pressure pushed water back through storm sewers, flooding some streets on the city's East Side. City officials warned some 1,700 residents of the Isthmus that additional rainfall could put their homes at risk.
Fearful the Tenney dam could fail, county officials opened the gates, pushing Lake Monona past flood stage as residents along its shores filled sandbags.
In all, more than 1,600 homes and businesses suffered damage, and more than 1,500 vehicles had to be towed, according to county reports, which estimated total damage of more than $154 million.
Federal emergency aid for Dane County totaled just $5.6 million, including $3.8 million in grants for some 929 individuals and $1.8 million to help rebuild roads and bridges.
Multiple threats, outdated standards
Most of the money and effort has been focused on the Yahara River and the chain of lakes that stem from the river, with the county focusing on ways to keep stormwater out of the lakes and to move water through them more quickly.
Yet despite the danger of the Isthmus being submerged, only about 3 percent of damage claims to FEMA came from homes along the lakes, according to county numbers. About 60 percent were along Black Earth Creek, and the rest were the result of stormwater runoff in the urban areas.
Based on historic norms, the unofficial readings of 11 to 15 inches of rain would be considered a 1,000-year event, meaning there should be just a 0.1 percent chance of that happening in any given year.
But storms have become more intense and frequent over the past half-century, and scientists say the trend is likely to intensify as the warming climate shifts weather patterns.
"Warmer air can hold more moisture. Therefore there's more moisture to be wrung out like we saw last August," said Stephen Vavrus, a researcher at the Center for Climatic Research at UW-Madison "That's a prediction the climate models have been making for years and years."
That presents a real problem for U.S. cities, where water management systems just aren't built to handle that much rain, said Daniel Wright, an assistant professor of civil and environmental engineering at UW-Madison who published a paper last month on the issue.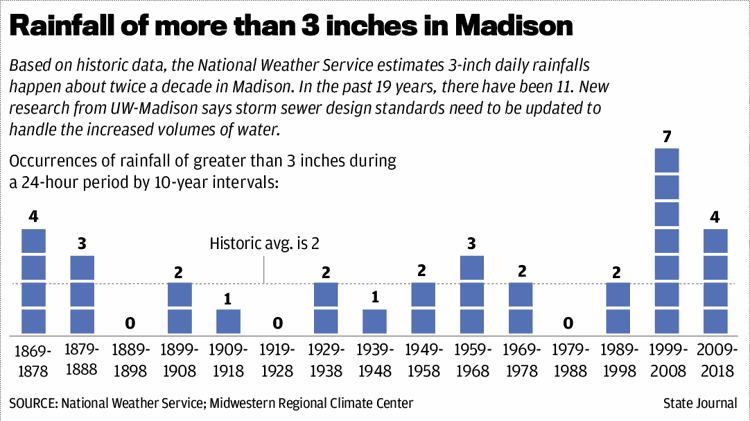 Because resources are limited, cities design culverts and storm sewer systems to handle the type of rainfalls likely to happen once every 25, 50 or 100 years.
But, Wright said, what was considered a 100-year event in 1961 now happens about every 40 years; and what passed for a 100-year storm in 2011 is now happening every 83 years.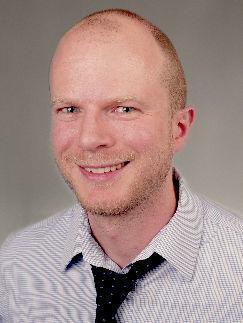 "If they're happening more often than they're 'supposed to' your infrastructure is more likely to be overwhelmed," Wright said. "All the infrastructure we have in Madison and elsewhere is under-designed for the type of frequent rainfalls we're having."
And with climate models predicting an even greater increase in the frequency of heavy rains, that might not even be enough.
"Given how fast the climate's changing, as soon as you produce one of these standards it's out of date," Wright said. "It really is a dice roll. The problem with climate change is the dice are becoming more and more loaded as time goes on."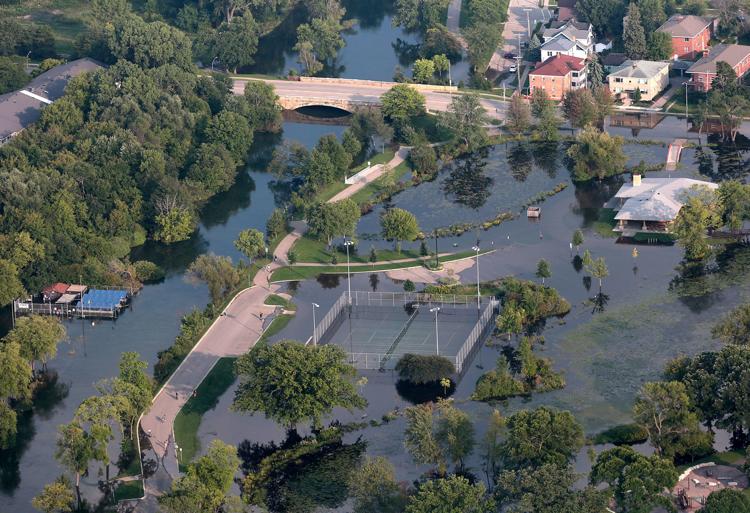 City targets stormwater system
"There are certainly many places around the city, however, where that standard is not met for a wide variety of reasons," said Hannah Mohelnitzky, public information officer for the city's Engineering Department.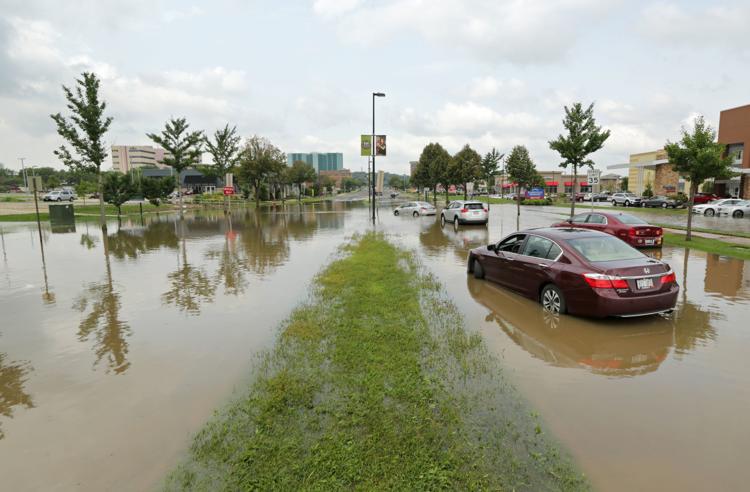 The city has allocated about $10.5 million for flood-control projects, including culvert expansions at three known choke points — McKenna Boulevard near Elver Park, Hawks Landing and Waite Circle — and two watershed studies to pinpoint all the problem areas in the system.
A primer on storm sewer design and how the city of Madison has updated its standards to meet changing weather patterns.
Mohelnitzky said residents will be able to meet with engineers and take them out into the streets so they can understand "what people are seeing and really living through, still, one year later."
The engineering department is also drafting an updated stormwater ordinance that would feature stricter standards in the future.
"The storms last year really forced all of us as a community and as an engineering department to really critically look at our storm sewers," Mohelnitzky said. "Where do we need to go so our community doesn't go through as much hurt as we did?"
Be the first to know
Get local news delivered to your inbox!