In the story of climate change, smokestacks and tailpipes are the stock villains, spewing carbon dioxide into the air.
Often overlooked are homes, offices and other buildings — which require electricity and natural gas to heat, cool and light — that account for nearly a third of all energy consumption and an even larger share of heat-trapping gases.
With new technologies it's now possible to build structures that require far less energy — and in some cases, no fossil fuels — to operate, but building codes, which establish minimum standards, have yet to catch up, especially in states like Wisconsin where many of the energy efficiency standards are nearly a decade behind the newest model codes.
Now, Gov. Tony Evers' administration has begun a review of those codes, which the governor's climate change task force identified as one of the most cost-effective ways to reduce the state's greenhouse gas emissions.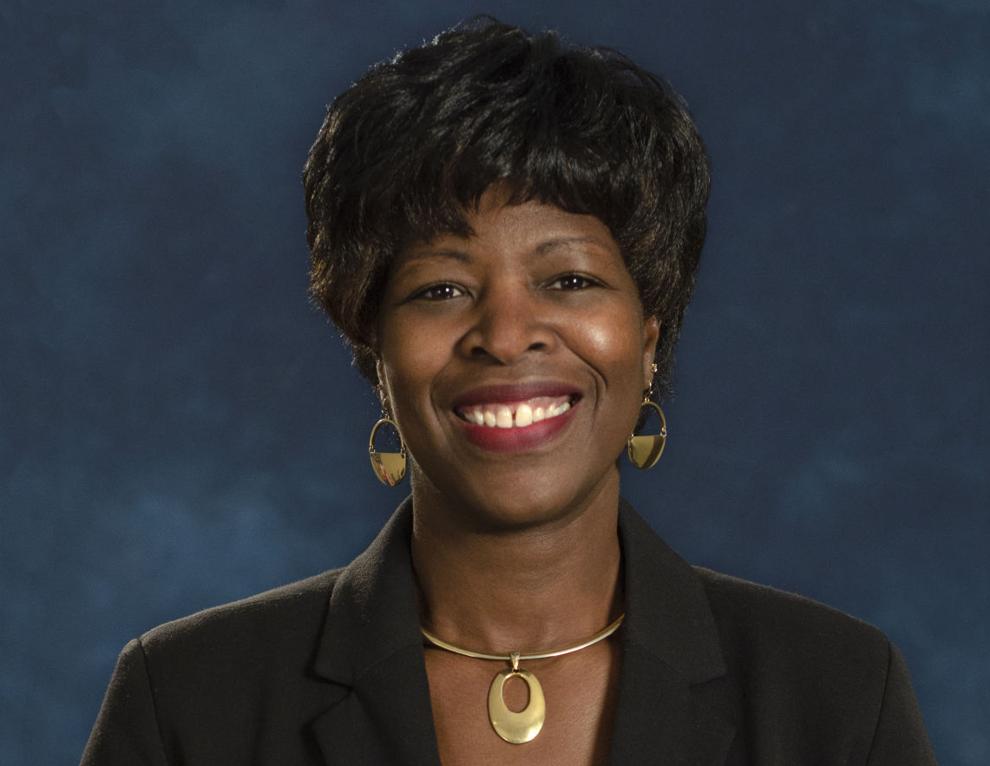 "Our current codes are good ... but we know updated codes will help our economy and help us with efficiency," Dawn Crim, secretary of the Department of Safety and Professional Services, told the Commercial Building Council. The governor-appointed advisory board last month began the process of updating the code for commercial and multifamily buildings.
Photovoltaic solar panels were little more than a novelty in 2004 when the current code was written to address issues like engineering, reliability and safety and to establish methods for determining the cost to connect to the grid.
Crim, who has the ultimate authority over the rule that will be submitted for approval by the Legislature, said in a statement that she shares the administration's commitment to sustainability and is "aware that updated building codes can drive the wider adoption of more sustainable building practices in Wisconsin."
Crim also said she values the experience and insight of the building council and "will consider their recommendations when making decisions about the adoption or exclusion of any code elements."
Once ranked among the top states for energy efficiency standards, Wisconsin has fallen to No. 26 in the American Council for an Energy Efficient Economy's 2020 rankings, in large part because of residential building codes that are more than a decade old and significantly weakened commercial codes.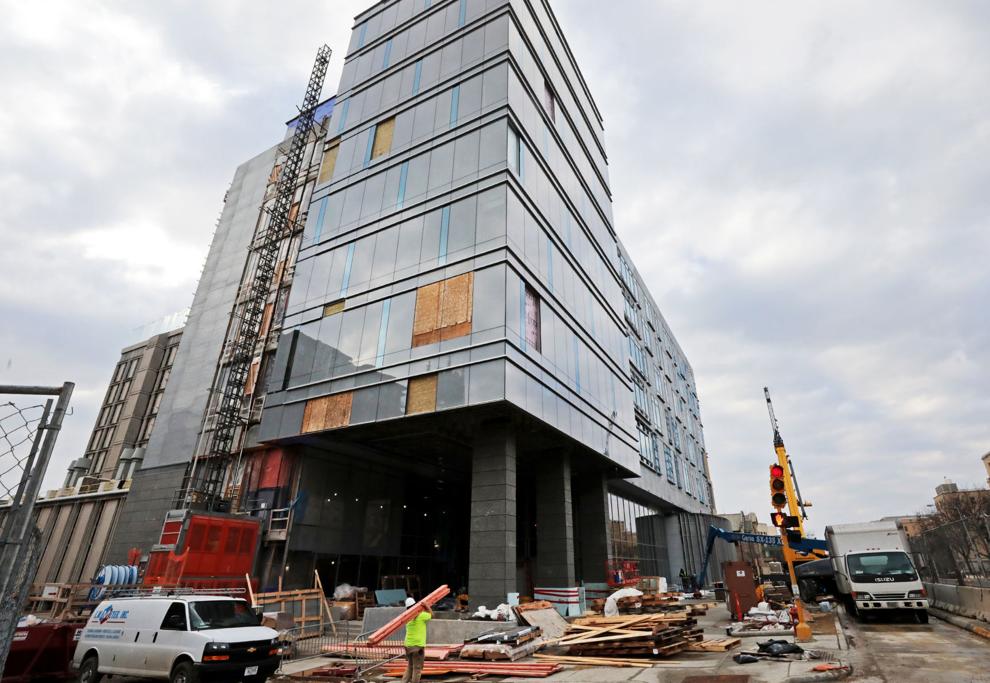 Buildings account for nearly a third of the nation's energy use and contribute 39% of carbon dioxide emissions, according to the federal Department of Energy.
In larger cities like Madison, which tend to have better mass transit and less industrial activity, buildings account for more than half of all energy consumption, said David Ribeiro, director of the council's local policy program.
Citing lax building standards and a lack of community-wide energy initiatives, the American Council for an Energy-Efficient Economy ranked Madison 64th out of 100 cities, behind Milwaukee, Chicago, Minneapolis and St. Paul.
Cost-effective carbon reduction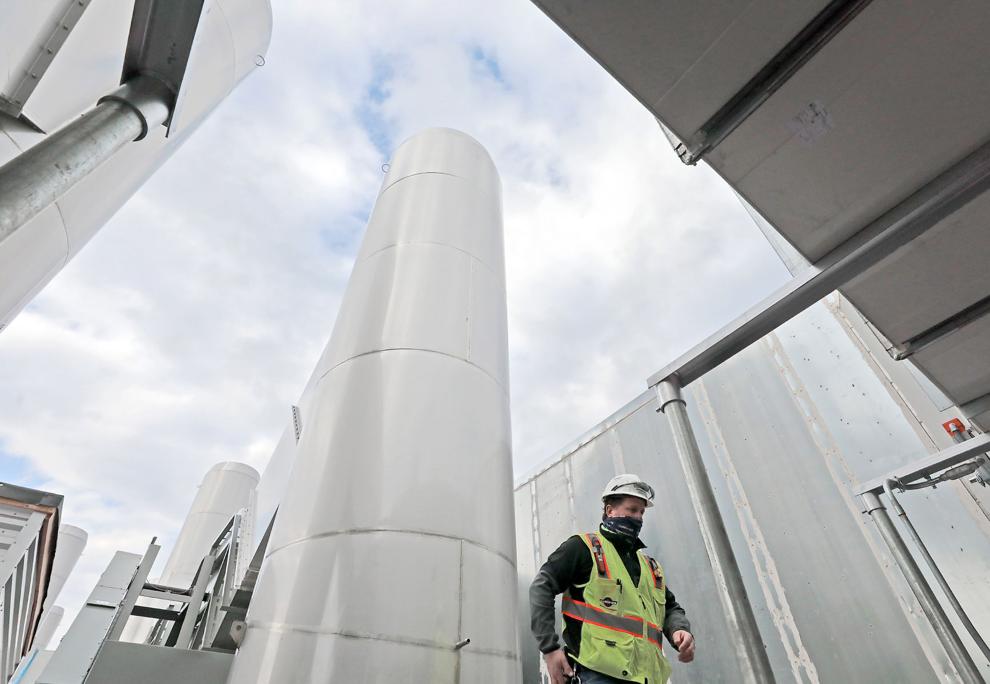 The task force also called for legislation to allow local communities to adopt more stringent energy codes and to require new buildings be equipped to charge electric vehicles, which are key to reducing another major source of greenhouse gas emissions: transportation.
"Codes are a cost-effective way to reduce energy use, reduce carbon emissions, improve occupant comfort, and save money for utility customers," the task force wrote. "In addition to cost savings, this will result in substantial reductions in carbon and other air emissions, including nitrogen oxide, sulfur dioxide, particulates, and mercury, resulting in health benefits."
A new natural gas plant costs roughly twice as much per unit of energy than energy efficiency measures, according to analyses by Lawrence Berkeley National Laboratory and the investment firm Lazard.
Energy efficiency advocates also point out it's much harder to go back and add insulation once a building is finished.
"The most effective way to make these improvements is during new construction," said Nicole Westfall, building policy manager for the Midwest Energy Efficiency Alliance. "It can be tricky after the fact."
Falling behind
Prior to 2011, when Gov. Scott Walker abolished the Department of Commerce, Wisconsin assembled its own custom-tailored building code, which often exceeded national energy efficiency standards and made the state a national leader.
But for the past decade, the Department of Safety and Professional Services has adopted modified versions of a model code updated every three years by the International Code Council.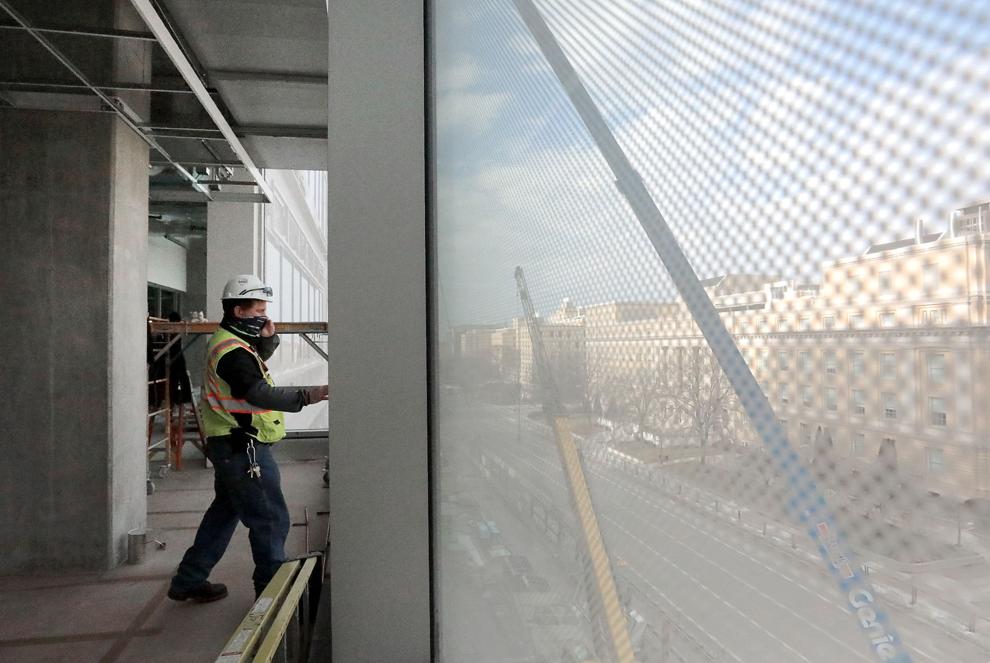 Adopted in 2018, Wisconsin's current commercial building code is based on the 2015 International Energy Conservation Code, but with significant amendments that:
Reduced efficiency requirements for insulation, windows and air tightness.
Lowered lighting efficiency requirements.
Removed requirements for controls, such as occupancy sensors that turn off power in empty rooms.
Removed requirement for commissioning, or making sure a building's systems are operating efficiently.
"In a sense then, it's like a 2015 code in name only," said Christopher Perry, research manager for buildings programs at the American Council for an Energy Efficient Economy.
The residential codes are based on the 2009 model code, now four generations old.
"It'd be like offering up the two-version-old iPhone," said Korinne Haeffel, regional director of market transformation and development for the U.S. Green Building Council. "Does it work? Yes. But right out of the gate, you have a lesser model."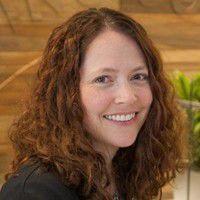 According to Department of Energy analyses, a building constructed to 2012 standards, the closest approximation to Wisconsin code, would use 20% more energy than one built to the 2018 standards. For a 10,000-square-foot building, that works out to roughly $3,000 a year in additional costs.
A Wisconsin home built to even the 2015 standards would use about $340 less energy per year compared to Wisconsin's current code, which would pay for the additional construction costs in less than five years, according to the DOE.
And the Environmental and Energy Study Institute estimates structures built to the newly released 2021 codes will be 8% to 14% more efficient than the 2018 standards.
Neighboring states like Minnesota, Michigan and Illinois have adopted the 2018 commercial code largely intact, according to the Midwest Energy Efficiency Alliance. Nebraska recently adopted the 2018 commercial and residential codes with no amendments, making theirs the most energy efficient codes in the Midwest.
"We're so far behind our neighbors," Haeffel said.
A law passed in 2013 with support from the construction industry established a uniform statewide commercial building code and prohibits municipalities from adopting or enforcing their own standards, making Wisconsin one of only three states to restrict local control, according to the American Council for an Energy Efficient Economy.
The governor's climate task force report said giving municipalities the authority to adopt "stretch codes" would enable local leaders to save energy, meet carbon-reduction goals and "accelerate market acceptance."
Minimum standards
The construction industry has traditionally opposed more stringent energy standards, which they argue will raise costs and ultimately lead to less new development. The industry also opposes a return to home rule, which they say would lead to patchwork regulations.
Brad Boycks, executive director of the Wisconsin Builders Association, a trade organization for home builders, said his group is willing to consider updates to the state code but rejected a whole cloth adoption of the model code.
"Any inputs that increase the price of housing is going to price people out of homes," Boycks said.
John Schulze, director of legal and government affairs for Associated Builders and Contractors of Wisconsin, which represents primarily commercial building contractors, said it's too soon to update the standards and that added efficiency should be market-driven.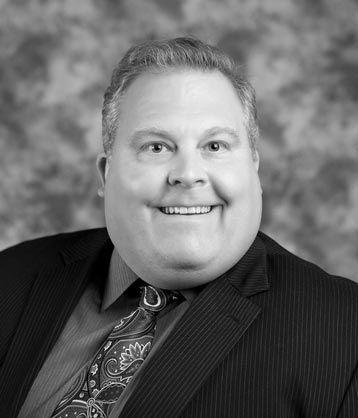 "You want to build a pyramid, we'll build a pyramid," Schulze said. "Nothing's preventing someone from installing an EV station now. If it's a good idea, a business will do it."
Scott Hackel, director of research and innovation for Slipstream, a Madison-based nonprofit consulting firm that advances climate change solutions, said research has shown advanced energy codes don't stifle construction and actually can create more higher-paying jobs.
"Do codes affect the cost of a home? Yes, probably," Hackel said. "But not enough to affect a market. Every house is subject to the same cost."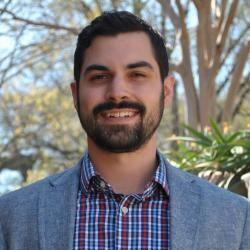 Energy efficiency advocates point out that developers aren't necessarily the ones who will occupy the buildings, so they may have little incentive to reduce energy consumption for tenants or future owners.
"The reality is that most buildings are built using the base requirements," Perry said. "That building could be there for 100 years. The decisions you make now will impact many generations."
[Editor's note: This story has been updated to correct the name of the Wisconsin Builders Association.]
---