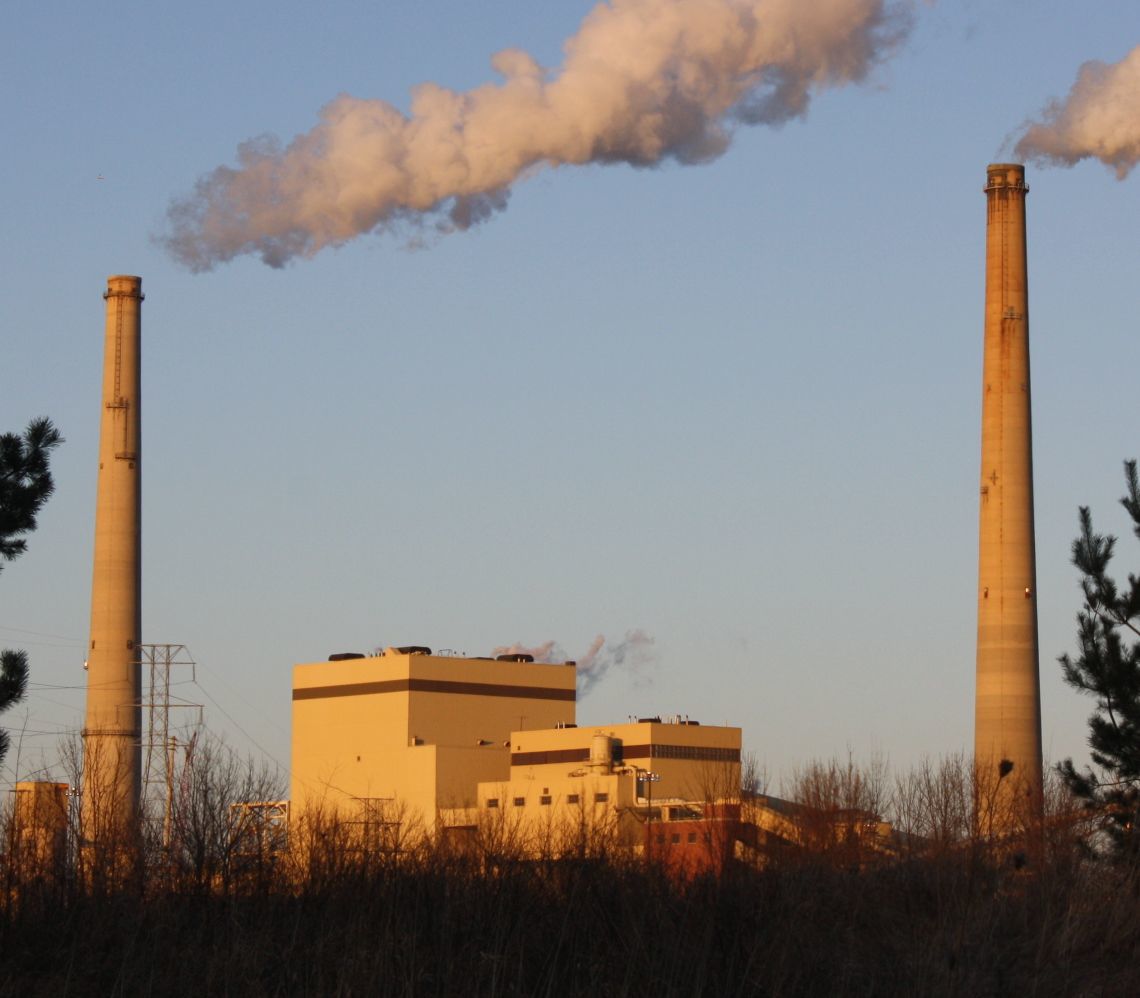 In a move expected to benefit the environment and ratepayers, Alliant Energy plans to retire its Edgewater coal plant in Sheboygan by 2023, years ahead of schedule.
The plan, announced Friday, marks another step in the Madison-based utility's pivot from coal to natural gas and renewable energy.
Alliant said it expects the retirement will save ratepayers hundreds of millions of dollars in long-term costs.
"For decades, our Edgewater Generating Station has been providing customers and communities safe and reliable energy," David de Leon, president of Alliant's Wisconsin utility, said in a statement. "As we transition from coal toward a cleaner energy mix, we are caring for our employees, creating new jobs and bringing new economic development opportunities to the communities we serve."
The closure is expected to result in the loss of about 80 jobs, though de Leon said roughly 40% of the workforce is eligible for retirement and Alliant will help others find new jobs or careers.
The retirement will mark the end of operations at the Sheboygan plant, which has been in operation since 1931. Alliant retired older generators at Edgewood in 2018 and 2015, the same year it shuttered the 225-megawatt Nelson Dewey plant in Cassville, as part of an agreement with the U.S. Environmental Protection Agency for violations of the Clean Air Act.
Alliant said it has retained an urban planning and economic development firm to help with decommissioning and redevelopment plans for the waterfront site.
The company's stock rose 0.76% Friday, closing at $46.38 per share.
News welcomed
The announcement drew immediate praise from environmental advocates, who said the closure would result in cleaner air for Sheboygan, eliminate another driver of climate change and benefit customers.
"The Edgewater coal plant is losing millions of dollars each year, and Alliant's decision to retire the plant early will deliver those savings to customers," said Elizabeth Katt Reinders, deputy campaign director for the Sierra Club. "If Alliant replaces this power with clean energy, it can save consumers even more at a time where many families are struggling with monthly bills."
Consumer advocates like the Citizens Utility Board and Wisconsin Industrial Energy Group were more tempered, noting that as recently as five years ago utilities were investing heavily in pollution controls to keep coal plants running.
"Now the whole utility industry is turning on a dime toward solar," said CUB executive director Tom Content. "How long do you have to keep paying for the infrastructure they don't want?"
A brief history
The 35-year-old plant has about $500 million in remaining book value, including about $230 million that Alliant spent in 2017 to install pollution controls to comply with federal mercury standards. Jeff Ripp, director of regulatory strategy, said Alliant would seek to recover that value through future rates, though he added that was factored into assumptions about customer savings.
The 400-megawatt Edgewater 5 generator is the third-smallest among Wisconsin's seven utility-owned coal plants. According to the EPA, it released about 1.7 million tons of carbon dioxide, the gas primarily responsible for global climate change.
The plant also emitted more than 635 tons of sulfur dioxide and nitrogen oxide, pollutants associated with respiratory illness.
Edgewater burned about $40 million worth of Wyoming coal in 2019, though regulatory filings show it ran at only about half its authorized capacity in January and February and not at all in March.
De Leon said low natural gas prices and an overall reduction in demand associated with the COVID-19 pandemic has idled the plant for most of the spring.
Other operations
Alliant last year announced plans to acquire 1,000 megawatts of solar generation over the next four years and is expected to file applications for about two-thirds of that as early as next week. The company also expects to begin operating a 150-megawatt wind farm in Kossuth County, Iowa, later this year.
Edgewater is the second Wisconsin coal plant retirement announced this year. La Crosse-based Dairyland Power Cooperative said in January it will retire its 345-megawatt coal plant in Genoa next year.
But even with those retirements, coal remains the backbone of the state's generation portfolio. The remaining plants have a combined capacity of more than 5,000 megawatts, accounting for more than a third of total capacity. Last year 42% of the electricity generated in Wisconsin came from coal.
What's next?
Scott Blankman, energy and air program director for Clean Wisconsin, said the decision should motivate other utilities to swap uneconomic coal plants for clean energy.
"Cheap, clean energy such as wind and solar is continuing to make coal plants like Edgewater 5 simply uneconomical to operate," Blankman said. "When you look at the economics, the move to shutter this plant was inevitable."
Alliant has not said how long it intends to operate the 1,100-megawatt Columbia Energy Center near Portage, which has been in operation since the 1970s and is co-owned by Wisconsin Public Service and Madison Gas and Electric.
The Sierra Club on Monday filed a petition asking Alliant to retire that plant, which the club says operated at a loss of about $20 million last year.