Alliant Energy pumped less planet-warming gas into the atmosphere, used less water and advanced plans to stop burning coal last year, according to a new report.
Yet the Madison-based utility company generated more than three-quarters of its electricity from fossil fuel sources, highlighting the remaining challenges to eliminating greenhouse gas emissions by midcentury.
Alliant highlighted its accomplishments in a corporate sustainability report released Tuesday that includes a pledge to help plant more than 1 million trees — roughly one per customer — over the next decade.
"We take great pride in advancing a more sustainable future through our purpose-driven strategy to serve customers and build stronger communities," CEO John Larsen said in a statement.
Alliant has reduced its carbon emissions by 42% since 2005. The company aims for a 50% reduction by the end of this decade and complete elimination by 2050, in line with what international scientists say is needed to avoid the worst impacts of climate change.
Overall, about a third of the electricity Alliant delivered last year was from clean-energy sources, but the report highlights large discrepancies between its territories.
Renewable energy accounted for nearly 44% of sales in Iowa, which has far more wind energy than Wisconsin, where renewable energy amounted to just 20% of sales.
Nearly two-thirds of the electricity delivered in Wisconsin came from fossil fuels, compared to less than half in Iowa, thanks in part to power purchased from the Duane Arnold nuclear plant, which shut down last year.
Alliant last year announced plans to shutter all its remaining coal-fired power plants in Wisconsin and wholly owned, coal-fired plants in Iowa by 2025.
The company plans to completely eliminate coal-fired power by 2040 as it seeks to invest nearly $1.5 billion in new solar power plants across Wisconsin, a plan it says will cost up to $6.5 billion less than keeping the coal plants running.
Alliant has already retired some 1,100 megawatts of coal-fired capacity, which has helped reduce water use by 66%, as coal-fired plants need a lot of water to create steam. The company aims to cut water use 75% by the end of the decade.
Tuesday's report includes the company's plan to use shareholder — not ratepayer — money to fund ongoing efforts by state agencies and nonprofit organizations to plant trees across Wisconsin and Iowa.
Planting trees on degraded lands is one of the most effective strategies for reducing greenhouse gas levels, according to Project Drawdown, a nonprofit organization that evaluates strategies to combat climate change.
A recent study by The Nature Conservancy identified 133 million acres of lost forest land within the United States, including 3.2 million acres in Wisconsin, that could be planted with up to 68 billion trees, absorbing the carbon equivalent of all vehicles in California, New York and Texas combined.
But the results depend on details, such as the type of trees, where they're planted and how they're managed, said David Mladenoff, a professor of conservation, forest and wildlife ecology at UW-Madison, who cautions that such efforts are often public relations "gimmicks" that divert attention from more meaningful efforts to combat climate change.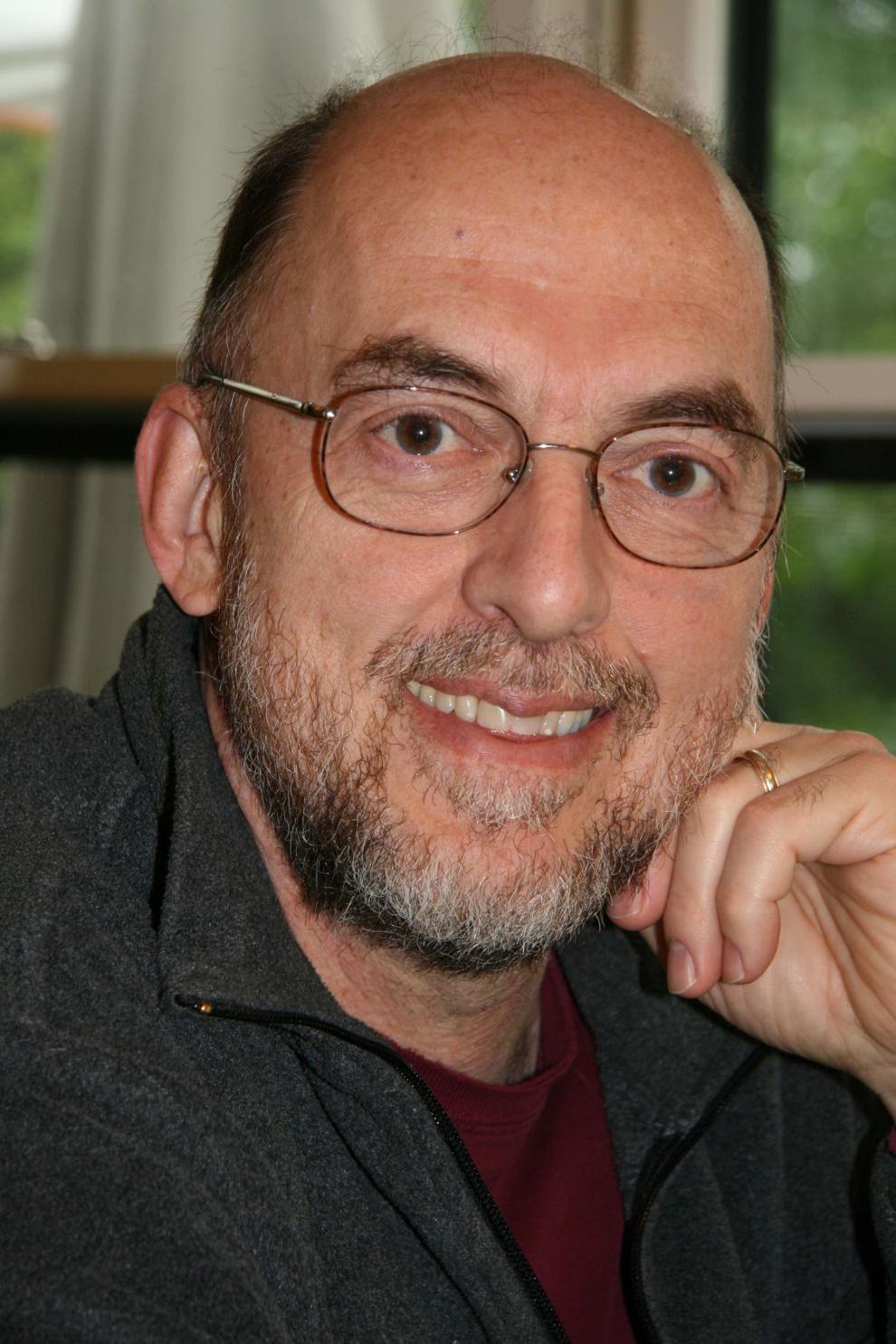 Mladenoff notes that landscapes in places such as Wisconsin are already full.
"If you add something, you are taking away something else," Mladenoff said. "Nearly all open, noncultivated (areas) have habitat, water quality or other values."
Jeff Hanson, Alliant's director of environmental services and corporate sustainability, said the trees will provide shade and wildlife habitat and improve water quality.
They will also capture some of the company's carbon emissions, though Hanson said the program is not a substitute for carbon-reduction efforts.
"We see it as a component to an overall goal of net zero," Hanson said. "The carbon sequestered is not going to offset a giant natural gas plant."
---
Photos: 2019 World Naked Bike Ride in Madison
2019 World Naked Bike Ride in Madison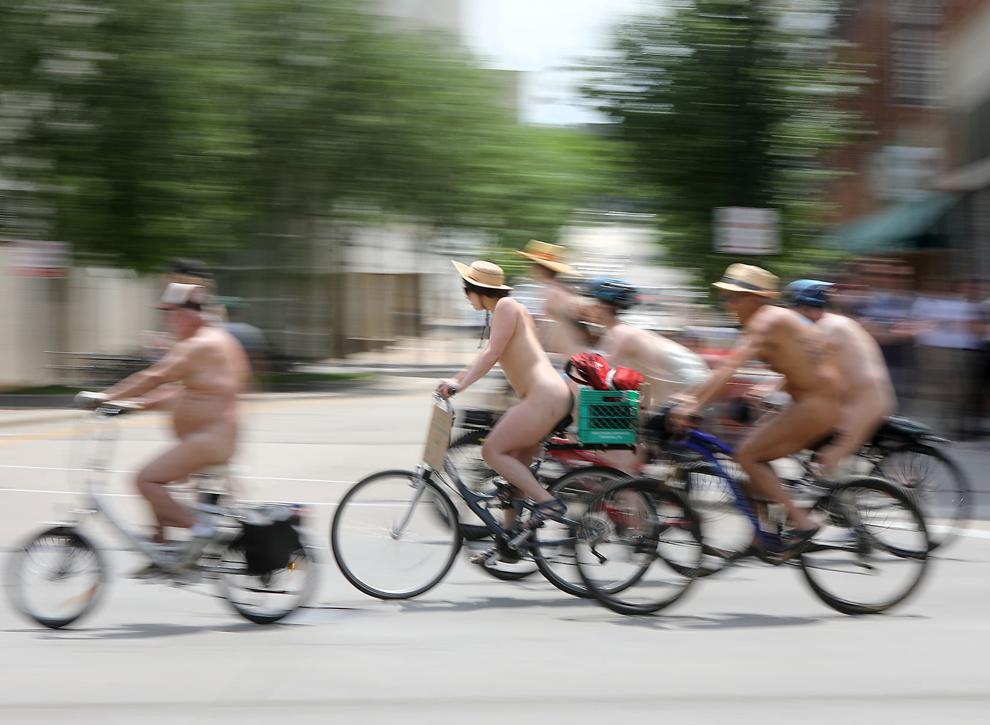 2019 World Naked Bike Ride in Madison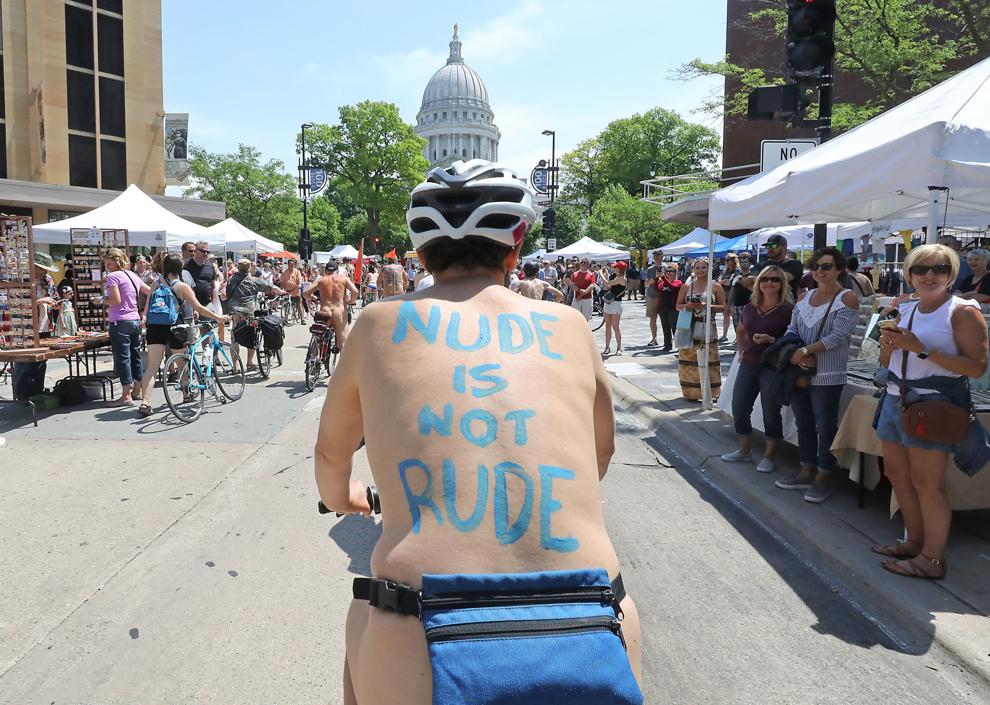 2019 World Naked Bike Ride in Madison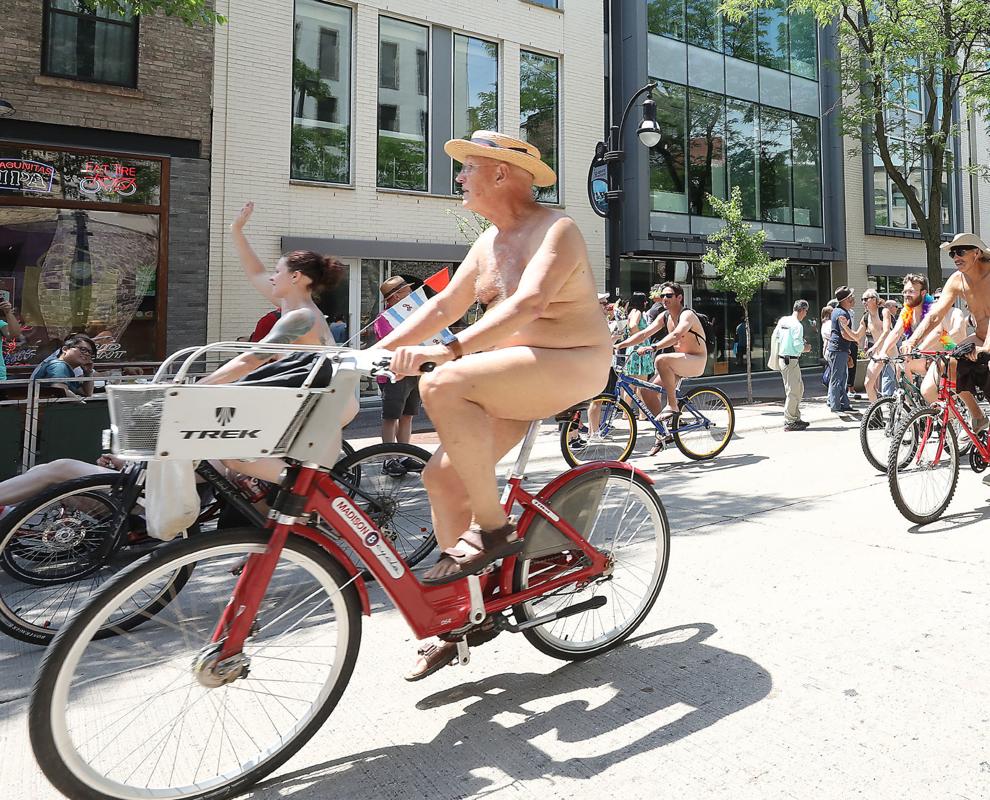 2019 World Naked Bike Ride in Madison
2019 World Naked Bike Ride in Madison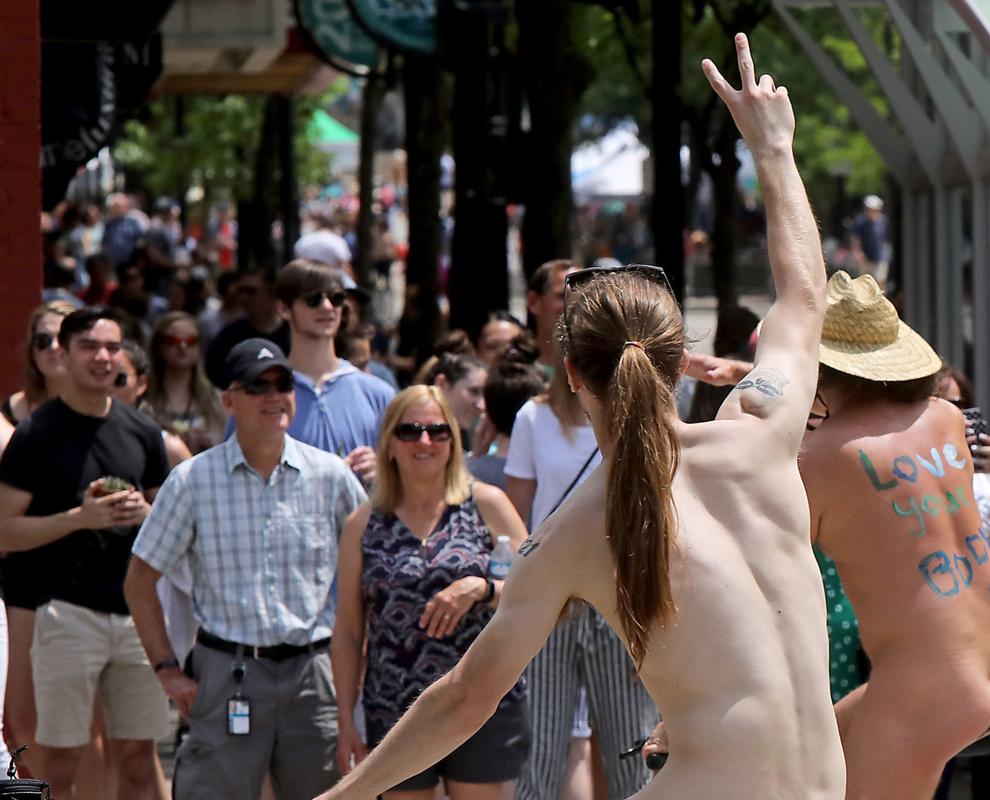 2019 World Naked Bike Ride in Madison
2019 World Naked Bike Ride in Madison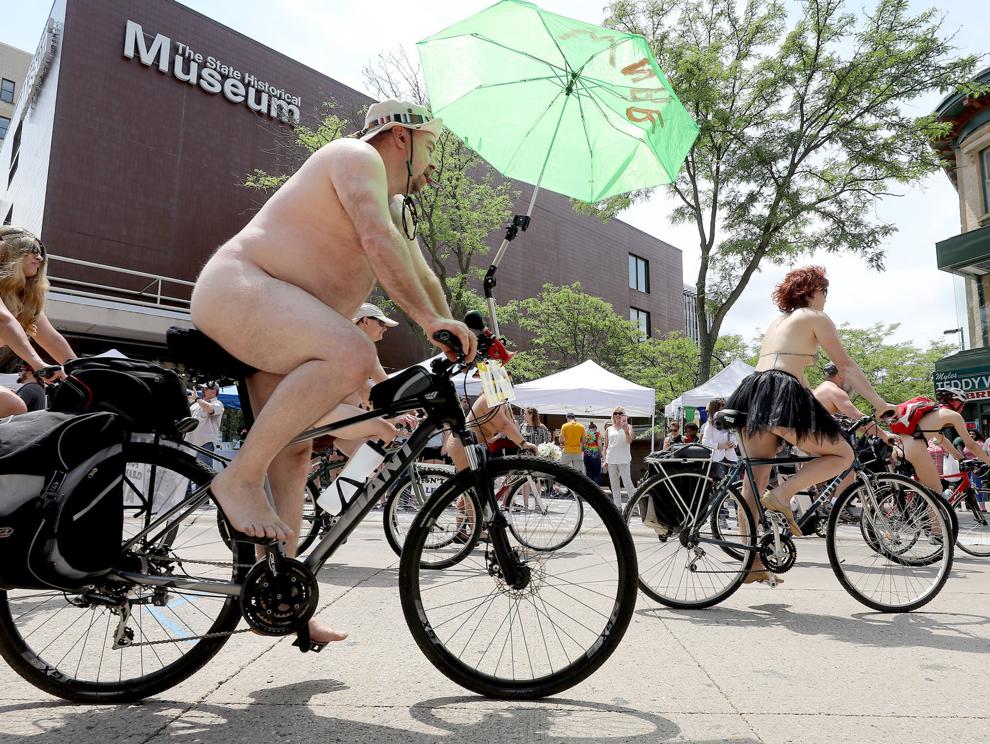 2019 World Naked Bike Ride in Madison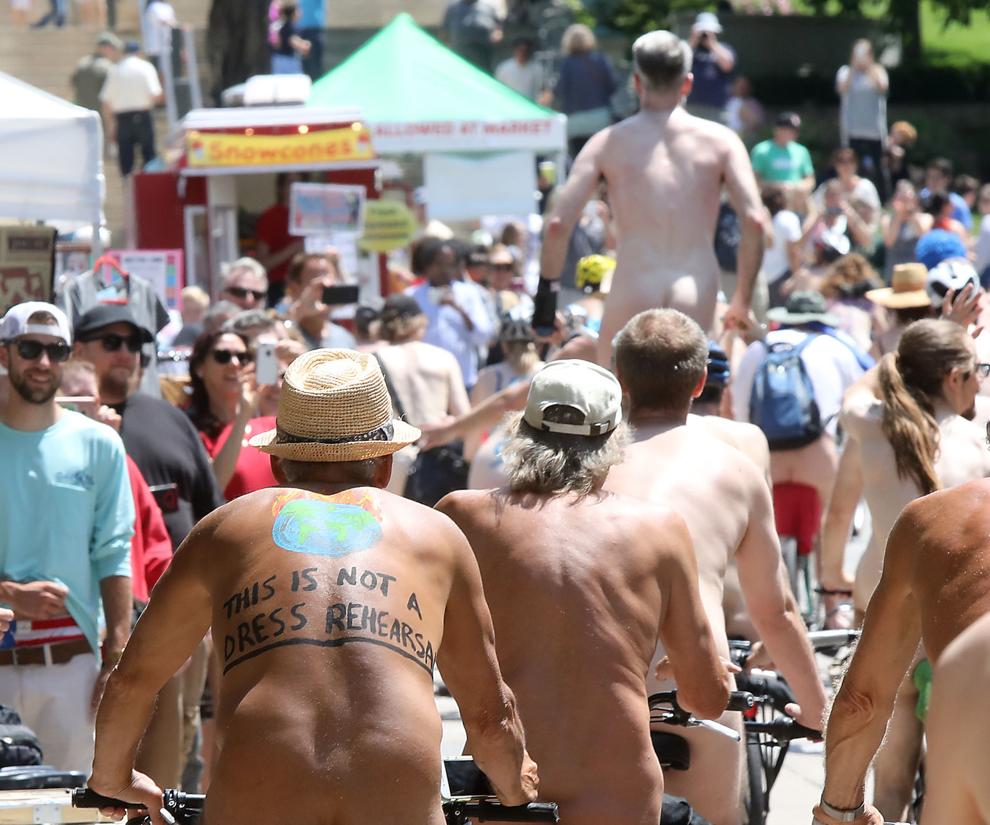 2019 World Naked Bike Ride in Madison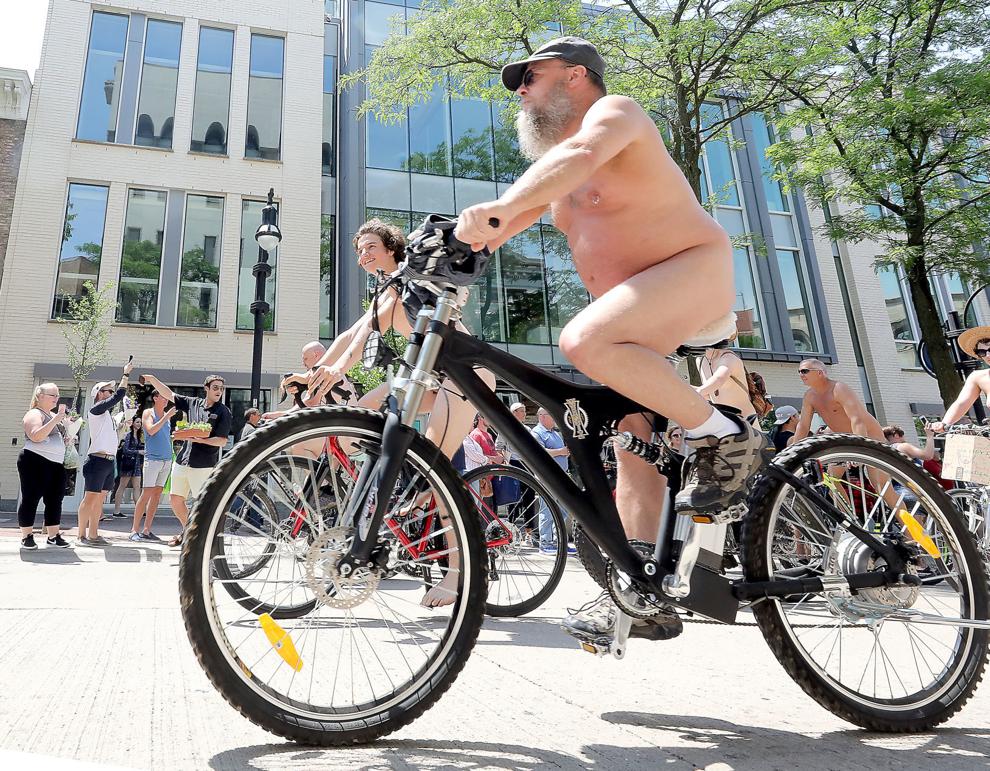 2019 World Naked Bike Ride in Madison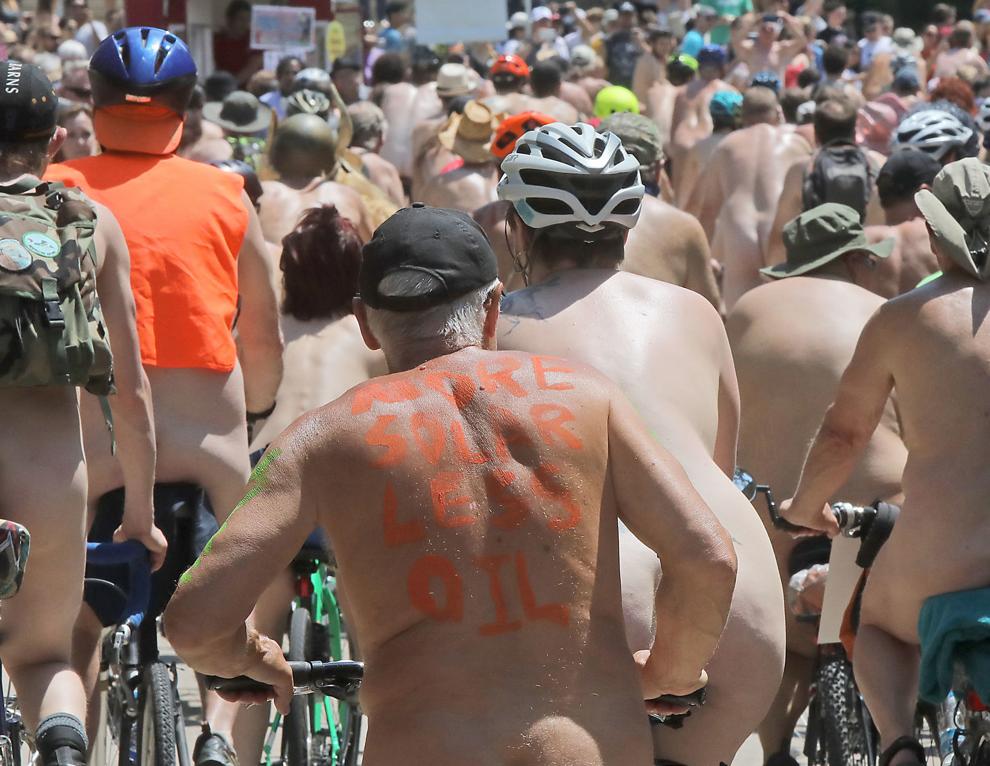 2019 World Naked Bike Ride in Madison