By the time the Christmas season arrived in 1918, many Madison families were hurting.
The Great War ended on Nov. 11, but not before claiming the lives of many soldiers fighting in trenches overseas. At the same time, a deadly flu pandemic was attacking families on the home front. Some people here had next to nothing, and Wisconsin State Journal editors wanted to do something about it.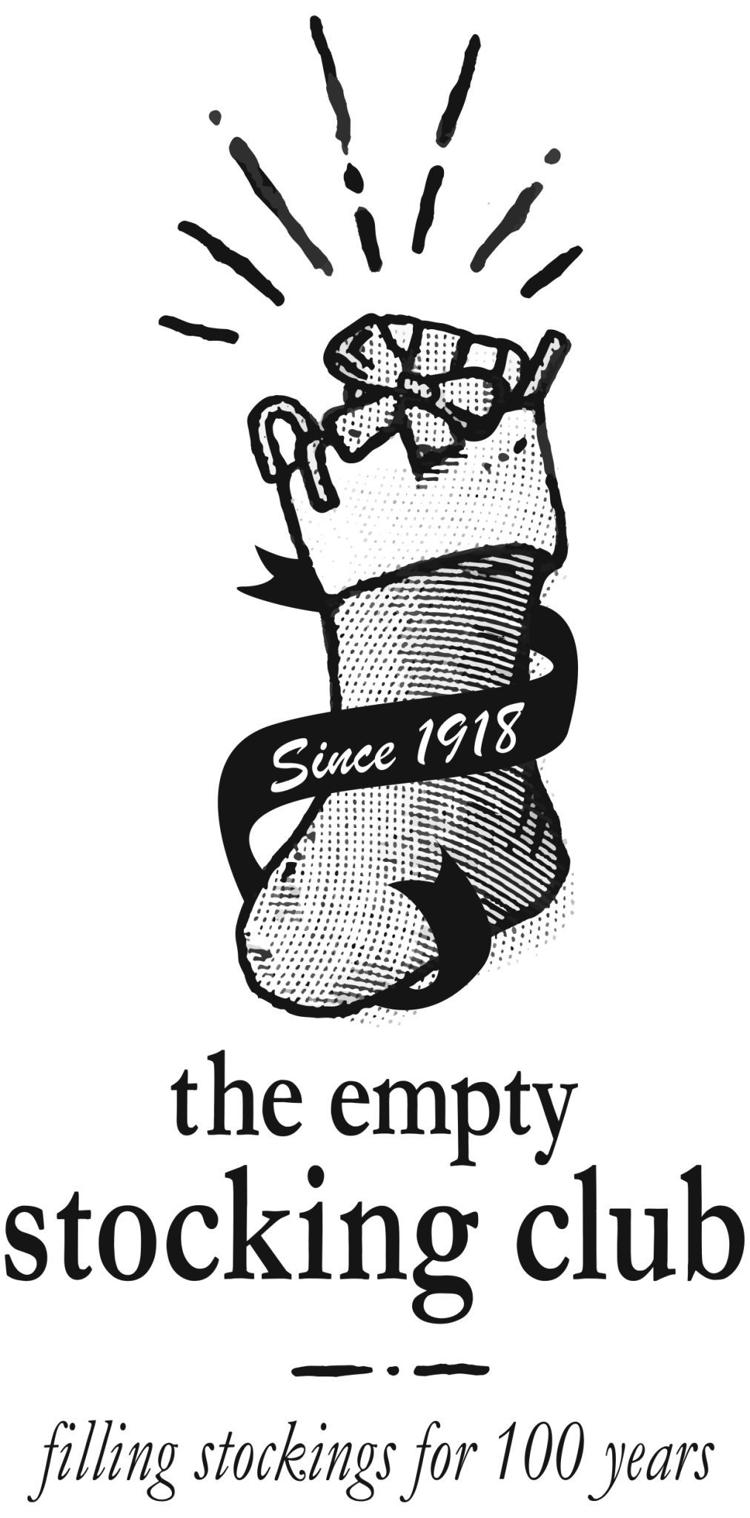 "There are many poor in Madison to whom the providing of three scanty meals every day is a stupendous task," said a State Journal story on Nov. 27, 1918. "It is for such people that the Empty Stocking fund will provide a substantial Christmas dinner, fuel to warm cold rooms … clothing for both adults and children, with perhaps a few toys for the little ones who still believe firmly in 'Santy.'"
The Empty Stocking Club, a State Journal-run charity that provides toys to poor children during the holidays, is marking its 100th anniversary this year. Over the years, the core mission has become something simple: to make sure every child in our area has at least one nice gift to open at Christmastime. Generous readers contribute money, and the newspaper buys the toys, identifies the families and runs the toy giveaway.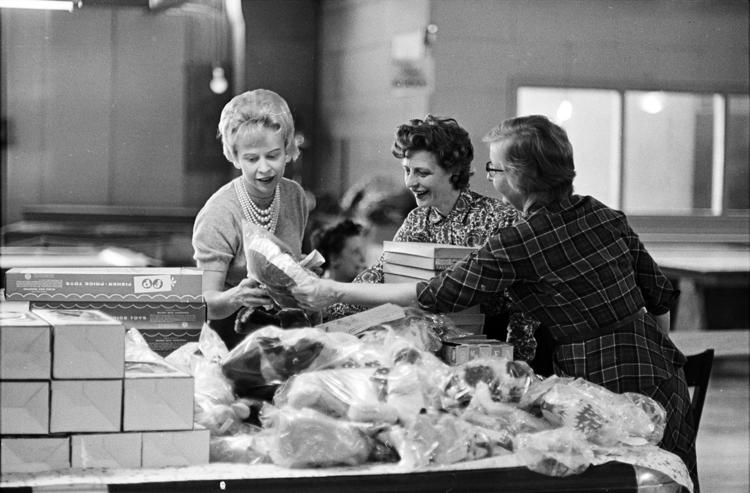 The editors in 1918 couldn't have known they were starting something that would last so long or help so many. That year, with help from their readers, they distributed baskets "of all sorts of good things to eat, together with underwear, stockings, mittens, outer garments, quilts and toys," according to the Dec. 26 newspaper. Some things were new, others gently used. No matter: It was enough to fill three large trucks and prompt them to write this headline: "City's poor have real Christmas."
Last year, the Empty Stocking Club helped about 4,000 families, giving away more than 15,000 new toys. To make that happen, readers contributed $262,500 in 2017. To reach even more children, and meet increasing need, this year's fund drive kicks off today with a goal of raising $300,000.
In honor of the charity's centennial celebration, it seemed appropriate to take a step back into the archives to track its evolution.
The research made one thing clear: The partnership between readers and the paper created a charity that has grown into a beloved tradition capable of outlasting multiple wars, the Great Depression and recessions.
Life 'worth living after all'
Common themes emerge when looking through old newspaper clippings about the Empty Stocking Club, regardless of year. Perhaps most significant is the impact it makes — and the fact that recipients tend to return the favor when they can.
Consider this note the club received just last year, from a single mother undergoing cancer treatment who was ecstatic to get a special dollhouse for her daughter.
"The look on her face when she saw it … I have never seen it before, just pure excitement and joy! She did not think Santa would be coming and knew I could not afford anything," she wrote. "You really have impacted both of our lives forever. We will never forget this!"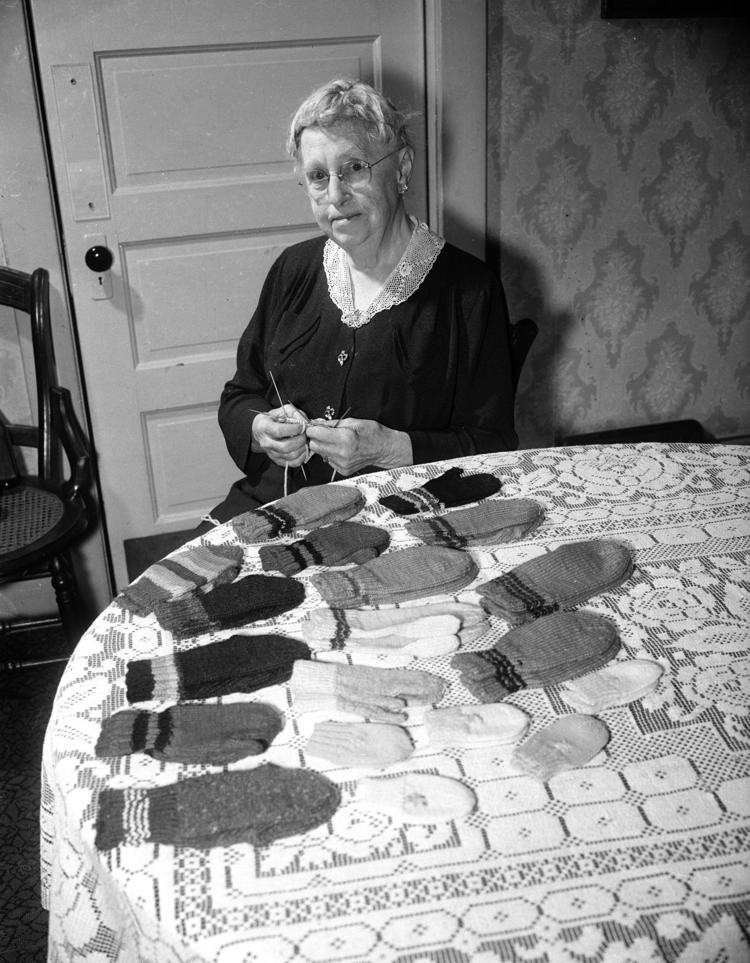 For decades, the process has been set up so that no child needs to know charity was involved. Parents are able to give the gift in a way that works with their family traditions after picking out something from a "toy depot" that looks a lot like any store at Christmas.
But it's clear from years of opening up donation envelopes that getting a toy from the Empty Stocking Club tends to make an impression. Many donors send a check and a note explaining how the Empty Stocking Club saved a Christmas in their past.
Here's one from the Dec. 2, 1926, newspaper: "Dear Sir, I am sending you a check for $5 and hope that it will be able to do someone as much good as the Empty Stocking Club did for me last year. My husband had been sick for almost a year and wasn't able to do much work, and just before the holidays two of the kids got sick. It looked like a pretty sorry Christmas for us.
"But Christmas Day the men came around with that dandy chicken dinner and toys and candy for the kids and made us feel that life was worth living after all. We're back on our feet again and do want to help some who are not so lucky," she wrote.
Boy's plea: 'Don't forget us'
Officially, the State Journal counts 1918 as the club's first year. But the paper had been making other efforts to help the poor as far back as 1909, when the State Journal was trying to connect "good fellows" with poor children who could use some Christmas cheer. And references to an Empty Stocking Club appeared in the newspaper's pages for a few years in between.
By 1918, the paper had designated an Empty Stocking Club editor to keep track of those in need and those who were willing to give. The editor wrote about the plight of families and what they lacked in hopes of spurring generosity. Donors committed to how many children they could help. Sometimes, they were paired with a family and delivered the gifts themselves.
The Empty Stocking Club editor that year received letters like this one, from a 9-year-old boy, recounted on Dec. 16, 1918: "Dear Santa, I see by the State Journal that you are going to bring things to the poor, and don't forget us because we are poor too.
"My brother just came from the hospital for an operation, and that took most of our money. So we can't afford to buy anything for Christmas. We would like to have a toy, but if we were to take either we would take the clothes. There are five boys in the family. From your friend."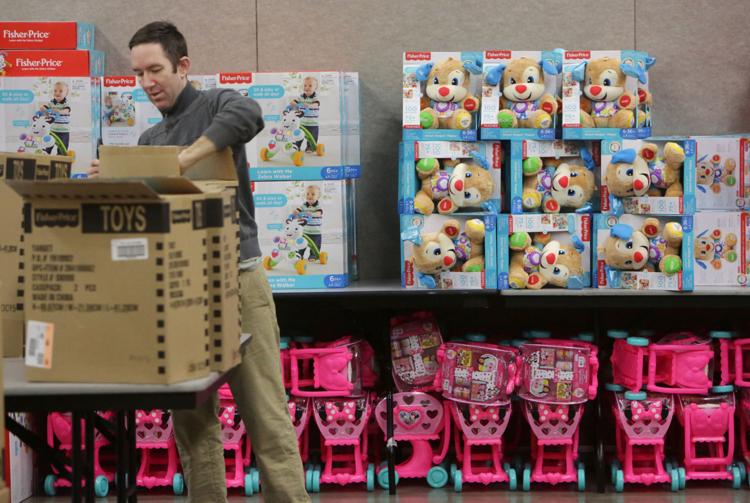 Back then, as now, the newspaper turned to readers for help, seeking people who were willing to be "volunteer Santa Clauses." And State Journal readers have always answered the call. From 1918 on, we can find no evidence of having skipped a year, even in financially challenging times.
Everybody pitched in
One thing that's reflected in decades of old newspaper pages is that the Empty Stocking Club has become a community tradition, with threads running through many Madison institutions and families. Some people donate every year — sometimes in the name of someone special to them. Years ago, newspaper carriers used to collect donations from people on their routes.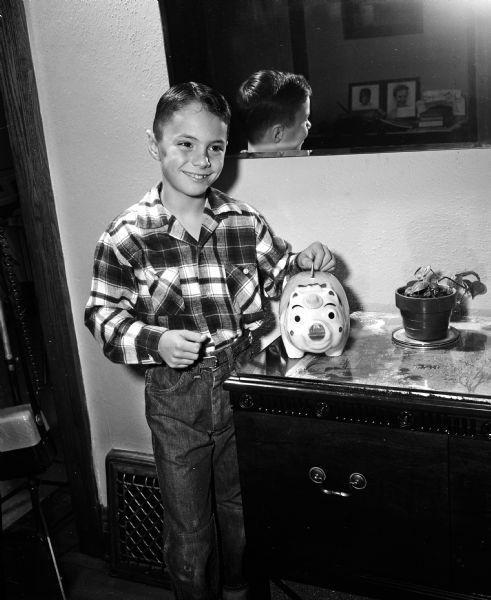 It's also common for children to donate, sometimes giving odd sums of change that could only have come from a piggy bank. "The nickels, dimes, and quarters of youthful contributors have joined the dollars of adults to make it a truly 'Merry Christmas' in countless homes shadowed by poverty, illness and sorrow," the State Journal wrote on Nov. 28, 1954.
Individual donations have always been key, but there were also countless community fundraisers for decades — benefit concerts, musical shows and dances. Proceeds from vaudeville shows at the Orpheum even ended up helping the cause.
For many years, there were music marathons on local radio stations and, later, telethons. There were bridge parties and bake sales, along with other small club events where people passed the hat for "the kiddies," as they used to write in headlines years ago.
Part of the club's tradition for years has included running the names of every donor, no matter the size of the contribution, as a way to say thank you and celebrate the generosity of the community. We still do that today — something that started around 1950.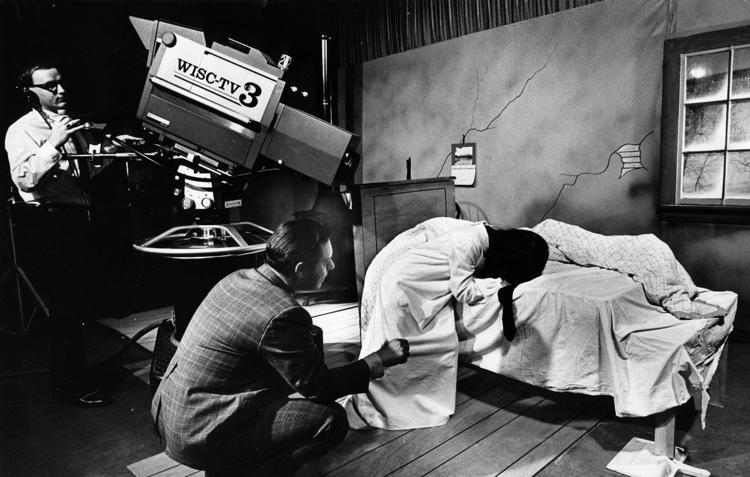 The Empty Stocking Club's early history included an emphasis on providing food, warm clothing and fuel for heating homes. The editors knew what their community needed in a time of no safety nets. But even in very bleak years, toys were always part of the mix. Their stated goal was to spread Christmas cheer, and maybe a little bit of hope — much as it is today.
On Dec. 26, 1919, the "Empty Stocking editor" wrote about what it was like when the one-ton truck filled to the brim with Christmas goodies rolled up to deliver the bounty to those who needed it. Santa, of course, went along for the ride. A young girl asked if that was really him.
"And when told that was Santa, she cried," the story said. "For Daddy had said Santa was too busy this year and could not come to them. And here he was, beard and all.
"The world was good. People were good."
"The Empty Stocking fund will provide coal for homes where there is no heat; food for empty tables; clothing for shivering children; a touch of Christmas spirit in otherwise sad homes, to brighten the eyes of little ones and their struggling parents." State Journal story on Dec. 4, 1918.

How to donate, volunteer To donate: There is an envelope in today's paper if you would like to donate to the Empty Stocking Club. You may also donate online at go.madison.com/empty-stocking. To volunteer: You can sign up to volunteer by going online to go.madison.com/volunteer.