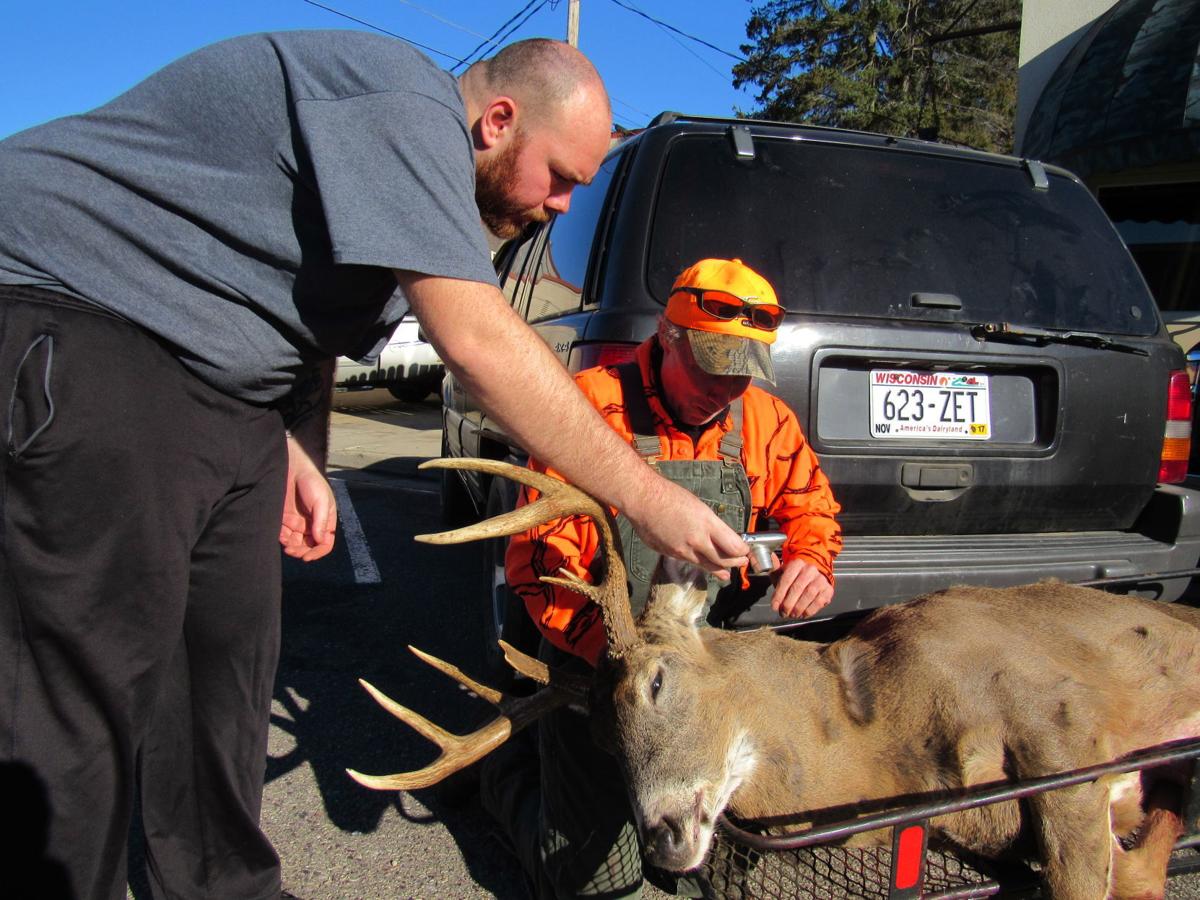 PLAIN — Had Daniel Crook been hunting in the Northwoods, there would have been endless talk of wolves.
Instead, he's blaming his three-legged buck on a pair of young bobcats and possibly their mother.
Crook, 56, of Sextonville, was still dressed in his blaze orange and sipping a Busch Light last week while perched on a stool at the I-Diehl Tap, a watering hole and eatery in this Sauk County village that draws deer hunters for miles.
Crook showed off photos of the two cats that he had on his phone and an image of his nine-pointer that, when he finally found it about 24 hours after he shot it, had been partially buried. The animal's back right leg was chewed off and nowhere to be found.
"I was glad to find him so that a deer that size wouldn't go completely to waste," said Crook, who was hunting from a tree stand near the House on the Rock in Wyoming Valley in northern Iowa County. "Deer hunting wouldn't be the same without bringing it down here to show to Emil (Diehl) and having your picture taken."
But there were fewer people at the I-Diehl with whom Crook could share his unusual tale.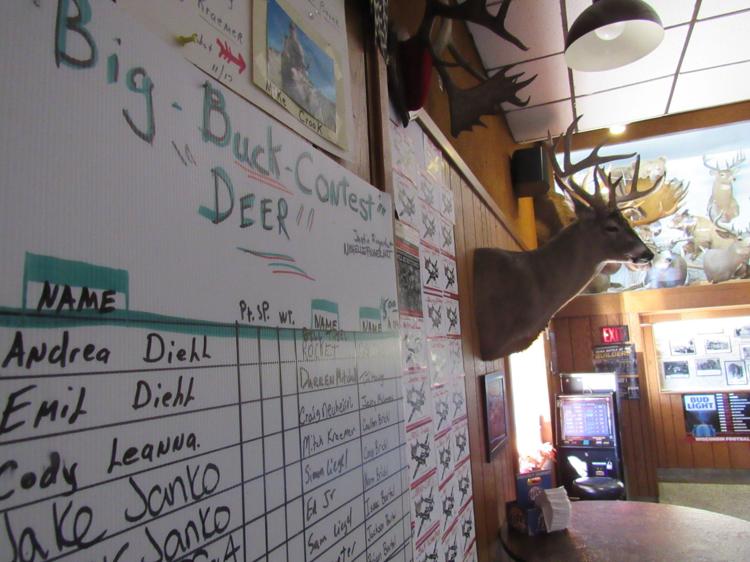 This is the second year of electronic registration, which means successful hunters are no longer required to cart their deer to a registration station.
Instead, they can use a home computer or even a cellphone and bypass trips to bars, restaurants, convenience stores, sports shops and meat markets that for years had been traditional pit stops during the nine-day gun hunt.
In many cases, the registration process was followed with a beer, basket of deep-fried cheese curds or, in the case of a convenience store, maybe a bag of potato chips, soda or a celebratory six-pack to go.
The new registration system was approved in 2015 by the state and was part of multiple rule changes recommended by James Kroll, a researcher from Texas who was hired by Gov. Scott Walker in 2011 to review DNR deer policies.
Other changes have included a reduction of deer management zones and the creation of county committees to recommend local population goals.
This year saw the elimination of back tags and the approval to let hunters don blaze pink clothing.
But while the new registration system has brought convenience, it has reduced the number of deer being tested for chronic wasting disease. The DNR reported in March that 9.4 percent of 3,133 deer tested in 2015 were infected, the highest rate yet, and that the number of tests hit an all-time low since the disease was discovered near Mount Horeb in 2002.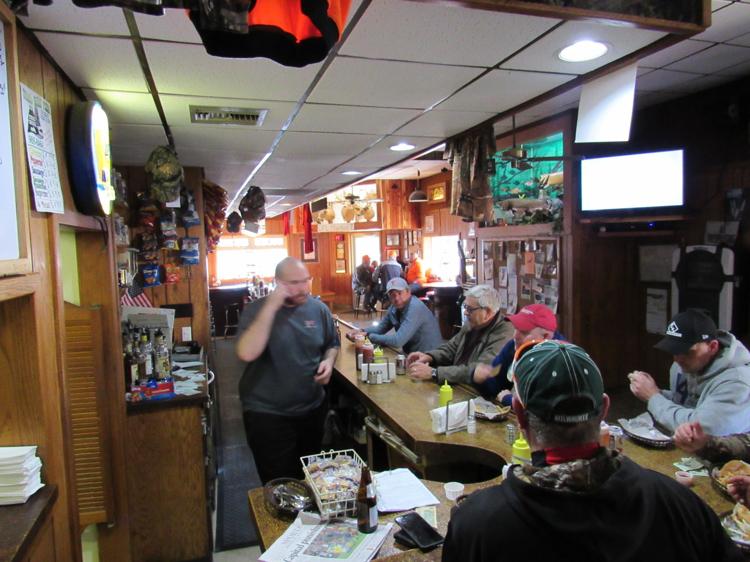 'We've lost thousands'
The new registration system has also eroded some of the social aspects of the hunt that draws well over 600,000 hunters from all over the country to our state and cut into the bottom line for many businesses.
"We've lost thousands of dollars in food and liquor sales," said Lisa Wynn, a cook at Harryz Boondocks in the Jefferson County hamlet of Hubbleton, just off of Highway 19 midway between Waterloo and Watertown. "We don't have as many hunters coming in or people coming in to just look at the deer. Now, they shoot a deer and go home and mow the lawn or something."
A big buck contest that includes prizes is still popular but is primarily a draw for the locals, Wynn said, but they're missing out on hunters who may not be from the area.
Prior to electronic registration, the bar and restaurant would typically have three people registering deer, two bartenders and a cook in addition to offering free chili, sandwiches and cheese and crackers.
You have free articles remaining.
They no longer can afford to offer free food and last week there was just a single bartender and a cook serving up taps of beer, homemade pizza, barbecued ribs, tacos on Tuesday and Saturday morning breakfasts.
"It's just different," Wynn said.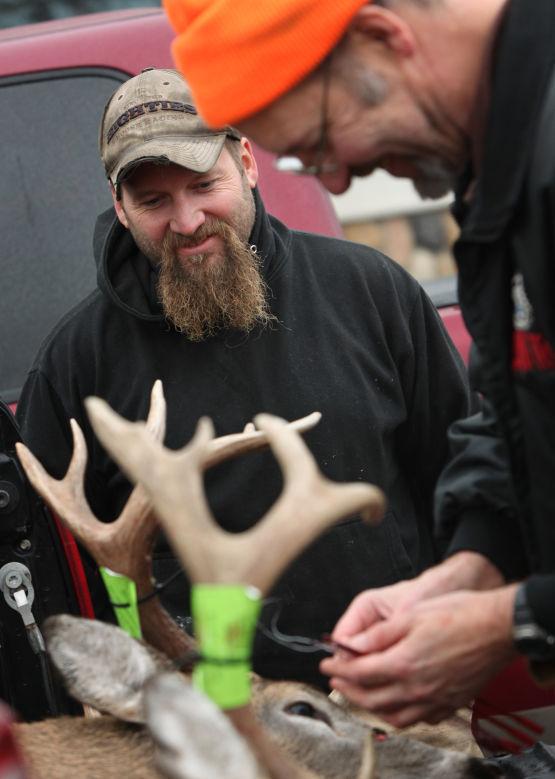 At Wilderness Fish & Game in Sauk City, Tom Lochner said that he never did see much direct business from his registration station but it brought people into his store who may have returned at a later time to buy a new rifle, muskie lure or ice auger.
"People would rarely buy something (at the time of registration) because they still had work ahead of them, either a trip to the butcher plant or getting home to start cutting themselves," Lochner said.
"That face-to-face interaction ... they would come in here for five minutes which is a heck of a lot better than a 30-second radio ad. For some people, I think registration and going somewhere was just a chore to get out of the way but some people definitely liked coming in."
At the Schellter Bar & Grill in Leland, a farming community near Natural Bridge State Park and about 14 miles west of Prairie du Sac, LeRoy and Connie Schell have been proactive in trying to retain their customers during the deer season.
The bar was a registration station through 2014 and would register 500 to 600 deer a season. Now, one of the big draws to the business they purchased in 2011, besides the food, is a big buck contest. Prizes this year include a $700 rifle, two mounts and a Vortex rifle scope.
Over 240 people have signed up for the contest with the largest deer entered by Wednesday of last week sporting a score of 48 3/4. The number is a combination of the longest tine (10 inches), inside width of the rack (21 3/4 inches) and points (15).
"I've felt a little bit of the impact from the non-registration but I think I've overcome it with our quality of food and our quality of business," LeRoy Schell said. "I don't like the fact that they messed with the tradition of the nine-day hunt and the registration but we still have people coming in and showing their deers off, even if they're not in the contest."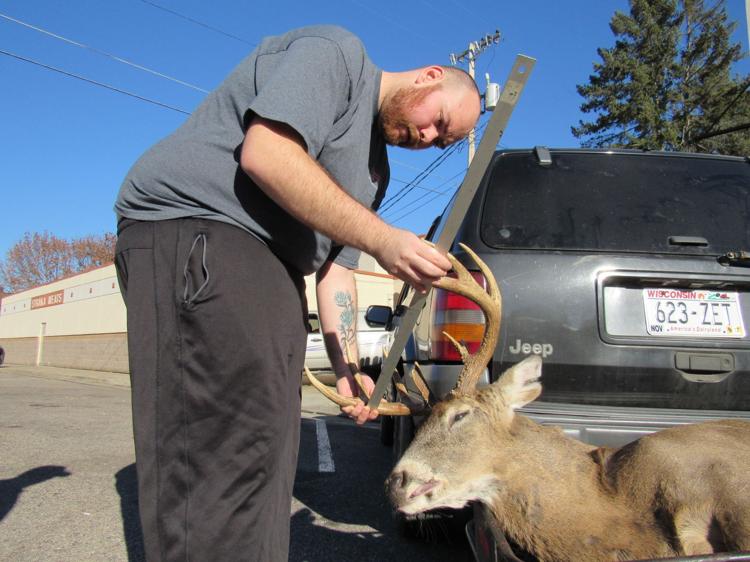 Experience 'wrecked'
Back at the I-Diehl Tap, located next door to Straka Meats, Dan Ruhland, who is working his fifth deer season behind the bar and serving up burgers and onion rings, said the Friday night prior to opening day was as good as any he has ever seen.
The lunch and supper crowds on Saturday and Sunday were the same as previous opening weekends, but he has seen business dramatically fall before and after the mealtime hours.
"Once 2 p.m. hits, it's really down," Ruhland said. "They just don't need to come in anymore."
Mike Meixelsperger of Plain was seated at the north end of the bar nursing a Miller Lite after passing up shots on several deer with three other friends on Saturday, Sunday and Monday.
His group was just one of two hunting parties in the bar at around 2 p.m. Monday. Meixelsperger, who works in information technology, said he understands why the registration change was made but says the system is still more difficult than in-person registration.
"It was easy just to come in and the guys here would come out, check everything out for you and you were done," Meixelsperger said. "It has totally wrecked the experience."
Emil Diehl, who has owned the bar for 38 years, said his business has been a registration station since the early 1980s.
It wasn't uncommon to register 250 to 300 deer on opening day, which would pack his bar with customers from virtually open to close.
Mounts of deer fill display cases throughout the bar while the big buck contest had about 60 people entered.
"It's not like it used to be," Diehl said, as he prepared to lead a hunter to a deer stand. "I'd say our business is down 40 percent."
Barry Adams covers regional news for the Wisconsin State Journal. Send him ideas for On Wisconsin at 608-252-6148 or by email at