No standard, affordable Madison apartment is designed to handle dozens of children. Actually, an entire four-unit affordable apartment building probably isn't up to the task.
But that's the reality Elsa Caetano confronts as the children's program coordinator for the South Side's Bridge-Lakepoint-Waunona (BLW) Neighborhood Center, which this summer is running programs for some 70 children per day out of a 1970s-era apartment building that's been only modestly reconfigured for the purpose.
Two years from now, if all goes according to plan, the facilities there could be dramatically improved.
The City Council on Tuesday took a first step toward partnering with Vera Court Neighborhood Center Inc. to build a new BLW Neighborhood Center with $2 million in city help. The measure formally selecting Vera Court — which also runs its namesake center on the North Side, as well as the Latino Academy of Workforce Development — was sent for committee review and could get the council's final OK on Aug. 6.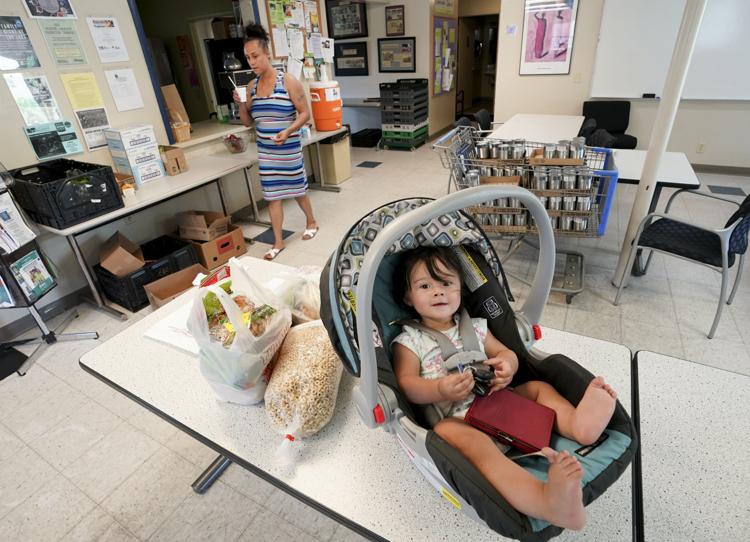 Vera Court is hoping to triple space for BLW programming. A new, 12,000- to 15,000-square-foot building would replace both the BLW center's main location in the first floor of an apartment building at 1917 Lake Point Drive and the youth programming site across the street at 1910 Lake Point.
The 1917 Lake Point building, which also contains four apartments, would be demolished and the new center constructed across that parcel and two parcels to the south now taken up by parking, a playground and an empty lot.
All three parcels are owned by the city or the city's Community Development Division. The building at 1910 Lake Point would be vacated.
Detailed plans for what the new center would contain are yet to be determined, as is its exact size and design and how much money Vera Court would need to raise to build it and help fund operations during its first four years. The center now serves about 5,000 residents a year with an annual budget of about $400,000, Vera Court executive director Thomas Solyst said, but that would presumably increase with the new building.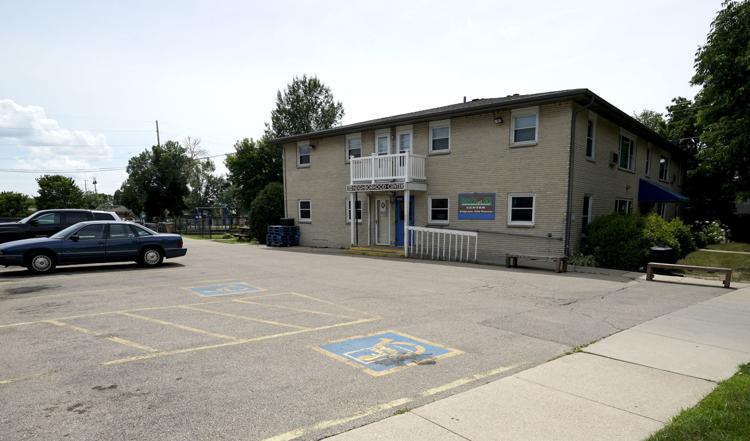 "We just don't have the space," Solyst said about current BLW center facilities. Along with expanding existing programs and possibly launching new ones, he hopes the center's mission will be as much about helping residents as residents helping each other.
"Our vision is a strong community built by the community members themselves," he said, and the new center should provide help but also opportunities for residents to learn leadership skills.
On Wednesday, BLW office assistant Dave Pedersen noted the small bookshelf in a corner of the 1917 Lake Point building and said storage space is tight.
"If somebody wanted to donate 100 books, you can see my bookshelf is pretty limited," he said.
The center has three computers for public use, and a sign limiting the time on them to 20 minutes when other folks are waiting. The center hasn't had to turn away anyone who comes to the free community lunches on Friday, but the main room's 30-person capacity is often maxed out, especially around the holidays, Pedersen said.
At the top of Caetano's wish list is "probably a gym or a gym-like space, especially on days like today" — it was in the upper 80s — "which is very hot."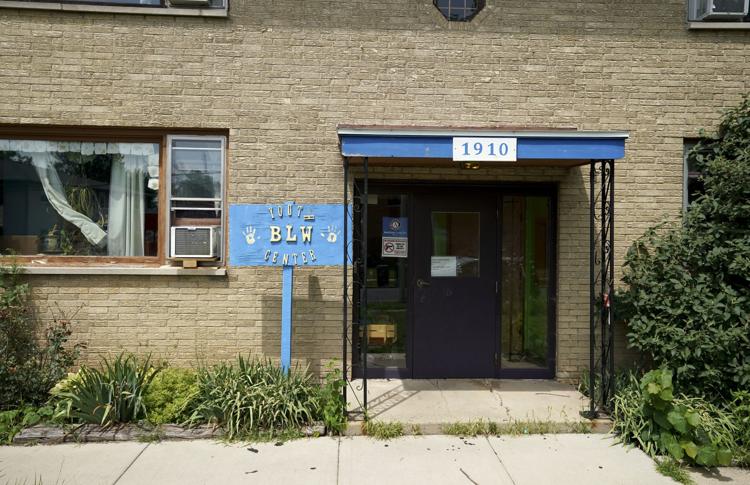 An indoor recreation space would be helpful on very hot or very cold days when she has 30 children wanting to run around, she said.
Solyst said approval from the council next month would kick-start three to four months of community meetings and other engagement to determine what residents want out of the new center. An architect hired to design the building would also meet with residents, he said.
This is the city and the neighborhood center's second attempt to replace the aging center, which opened in the mid-1990s. The city had earlier proposed partnering with a developer to build a new center on the first floor of an affordable apartment building at 2230 W. Broadway, but that plan ran into opposition from some neighbors who worried about adding more lower-income housing to the area or wanted a free-standing neighborhood center.
Among the lessons learned from that episode, said Jim O'Keefe, city community development director, was "not to get ahead of the neighborhood" in planning its neighborhood center.
Solyst estimated breaking ground for the new center in the spring, but wasn't sure when the building would open. Assuming Vera Court doesn't encounter any major obstacles in getting through the community engagement and capital campaign processes, the building could be open late next year or early in 2021, according to O'Keefe.
"The fundraising is going to be a primary factor in the timing," he said.
"Our vision is a strong community built by the community members themselves." Thomas Solyst, executive director, Vera Court Neighborhood Center Inc.