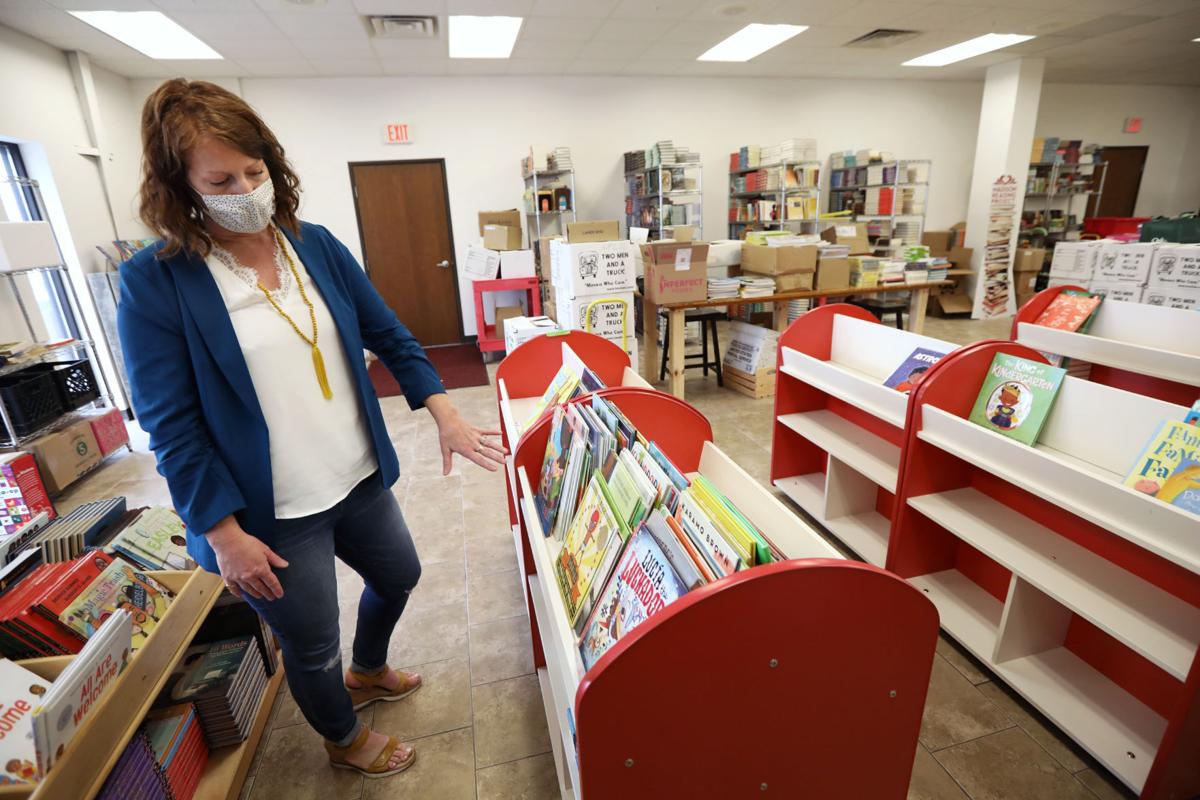 Going from a 10-foot wall of books underneath a Downtown bank to a "very cute and very small" third-floor office in a Far West Side building, the Madison Reading Project has now moved into a bigger and brighter space of its own on the South Side.
The nonprofit, which provides books to children in Dane County and beyond, is in the process of making a new home out of a 2,500-square-foot, first-floor space at 1337 Greenway Cross #186, which is already filled with thousands of books and supplies still needing to be sorted. The former Madison Reading Project headquarters was a 700-square-foot third-floor space with a small storage area in the basement of a building on the Far West Side.
Founder and executive director Rowan Childs said it's a "total game changer" to have a place of their own with the accessibility and functionality of being on the first floor as the organization is headed into its seventh year. People will be able to pull up to the front and easily donate books or pick up bulk orders, and staff and volunteers will be able to better load and unload the Madison Reading Project's Big Red Reading Bus.
"Those things alone will save us so much work, and it's going to be so much easier for us to operate," she said. "And also just letting people actually see us working, whether that means the sign outside or our book bus. It's just something that I think people will be able to recognize very quickly where we are and what we're doing."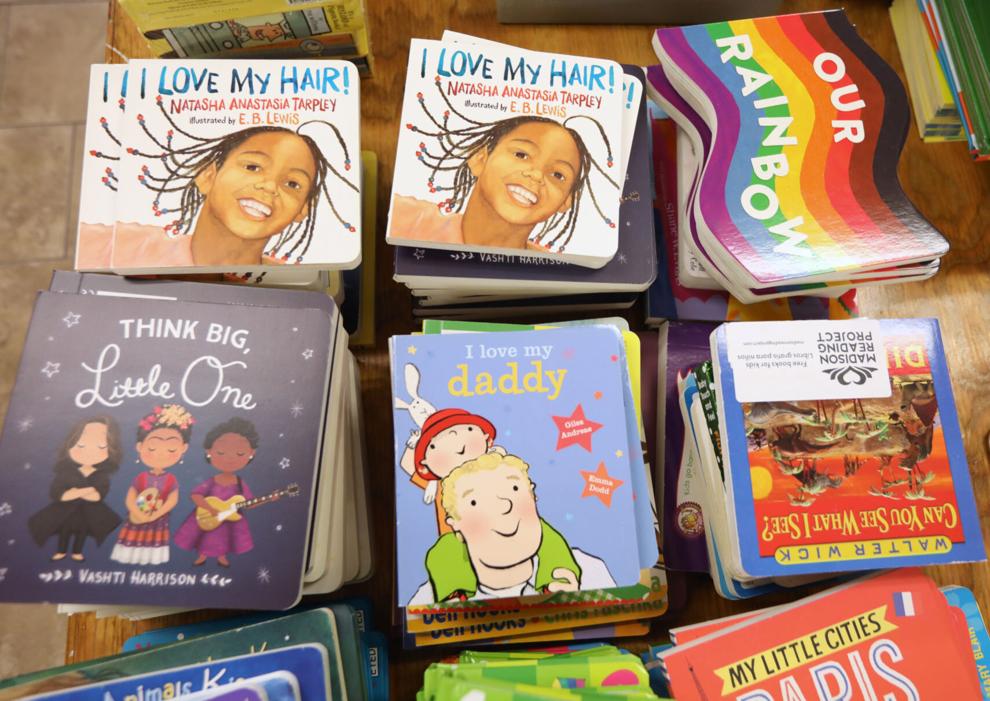 Childs said the organization was looking for a "particular neighborhood that we would fit into" that was accessible to most anyone whether people are coming by car, bike, bus or on foot. She said a big selling point for the new space is that there is a bus stop nearby.
The new space will be open from 10 a.m. to 4 p.m. weekdays. Childs said the organization eventually will host a variety of activities during the day, at night or on a weekend, but for now, operations will mostly be by appointment. She hopes to have a "virtual grand opening" at the end of May and either give people tours of the space that way or eventually start having small in-person tours throughout the day.
She said the staff of 10 people, including Childs, and volunteers are "so excited" about the new space and to actually come in and work there.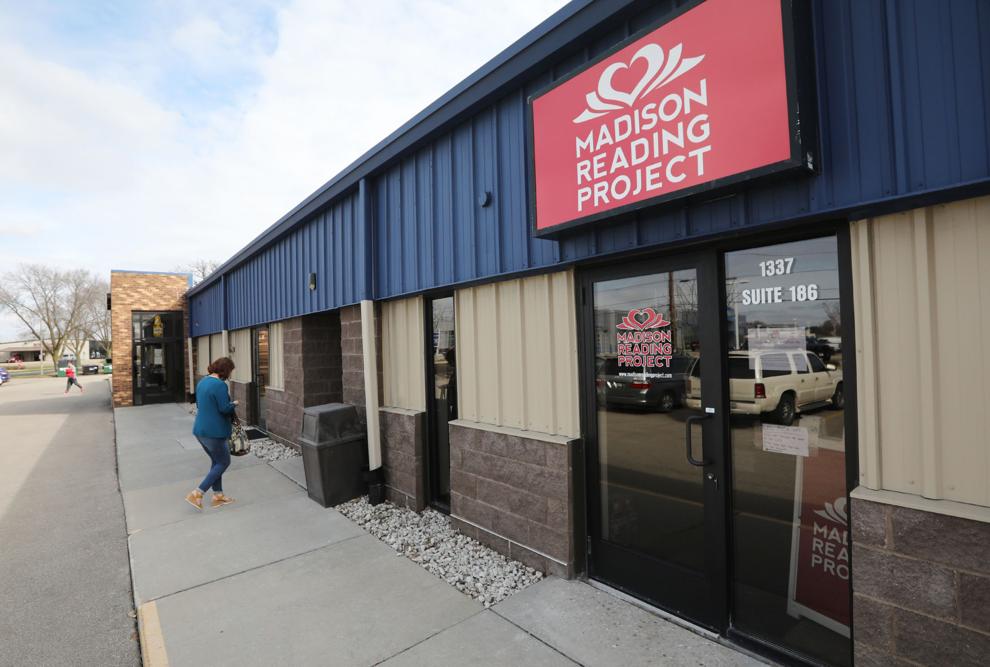 There also are plans for a mural on a large white wall in the back of the space and a donor wall on an adjacent wall.
A lot of the books and other office items were donated to the organization, from doormats and cleaning supplies to a new microwave and fridge. Childs said the nonprofit's Wish Lists were a big help in filling out the new space and making it a home.
The Belleville Public Library recently opened a new library and reached out to the Madison Reading Project to see if some of its older shelving could be donated, which is now being used for a lot of the picture books and similar-level readers at the new space.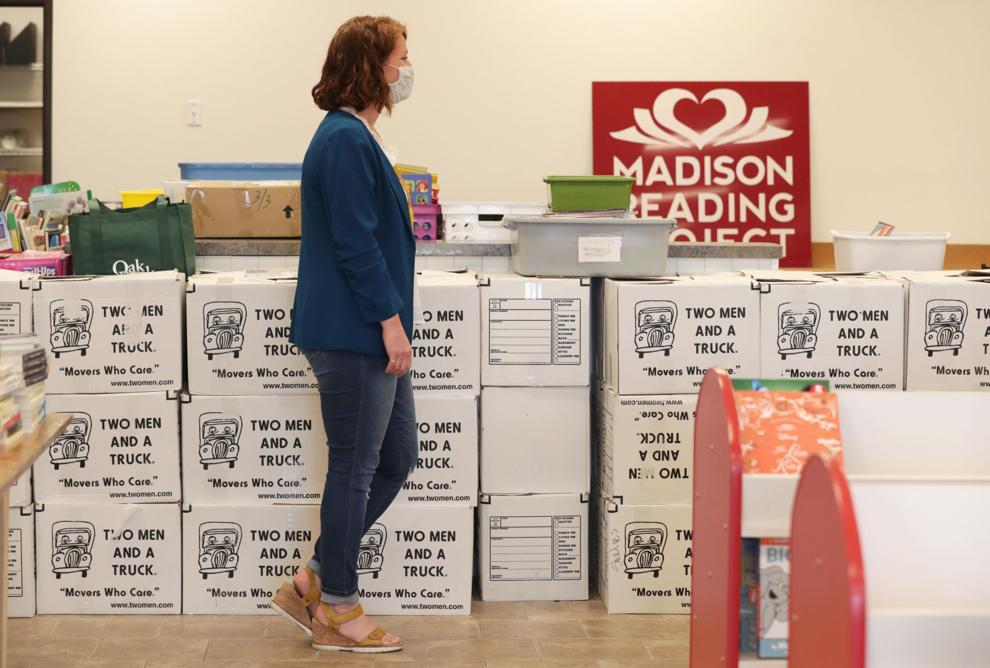 Besides by reading level, books will be organized by category or genre. There is a Spanish book collection, which Childs said is mostly filled with books the Madison Reading Project purchases because such books are not donated as often. There is also an "educator's corner," where books recommended for school-age children will be displayed.
"We're looking forward to having more people here whether they're volunteering or if it's for a community event or our own event that we're able to actually host," Childs said. "Eventually it'll be more of a community space where people can come and go."
In the last year, the Madison Reading Project gave out 76,000 books, while adjusting operations due to the COVID-19 pandemic. Childs said she hopes more space will also mean more books for the community, though she also hopes to not outgrow the new space "for several years."
---
Shining stars: Meet the Madison area's Top Workplaces
Make no mistake about it: The effects of the COVID-19 pandemic have left painful scars. But this year's Top Workplaces project shows that many employees across the Madison region remain resiliently upbeat and are clinging to their workplace cultures, even from a distance.