The UW-Madison Police Department will be testing out an off-campus alert to warn students of emergency situations east of campus, while parents of students will now be able to receive WiscAlert notifications for on-campus incidents.
The off-campus alert will target "areas where a large number of our students live or frequently visit," police spokesman Marc Lovicott said in a statement. The new notification, which will email and text recipients information, requires students, faculty or staff to opt-in by going to their WiscAlert settings and selecting to receive the off-campus information.
As the area targeted for the off-campus alerts is out of the UWPD's jurisdiction, the university intends to only send notifications when it receives information from the Madison Police Department about an active situation.
The off-campus alert area is bounded by Lake Street on the west, Johnson Street on the south, Butler Street on the east, and Lake Mendota on the north.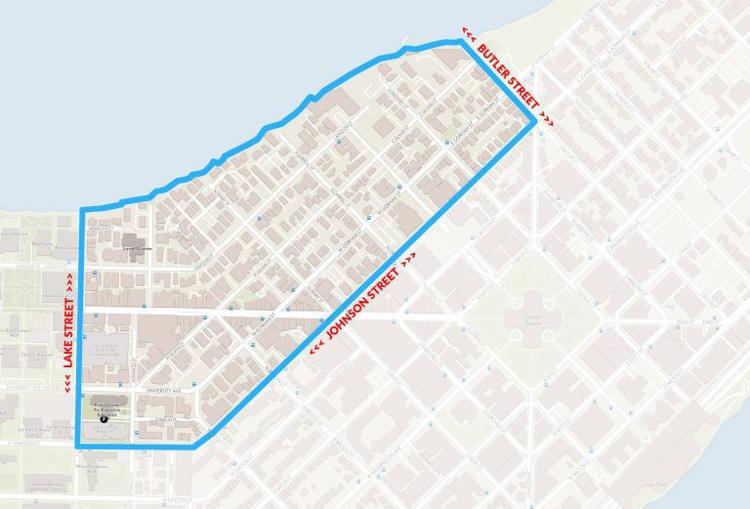 The effectiveness of the new system, which started Wednesday, will be evaluated at the end of the semester on whether it should continue.
Additionally, UW-Madison students can sign-up their parents to get WiscAlerts, which informs people about emergencies on-campus.
Lovicott said the option for parents came about based on feedback, but he offered a few suggestions for when a parent receives an alert.
"Your natural instinct will be to immediately call your student to check on their well-being and make sure they're in a safe place. This is fine to do, but we encourage you to keep your conversation very brief. In an active emergency, UWPD is sending out important and life-saving information to campus. We don't want them to miss a text," Lovicott said.
Students can go to their WiscAlert settings and add a second cellphone number so their parent can receive text messages.