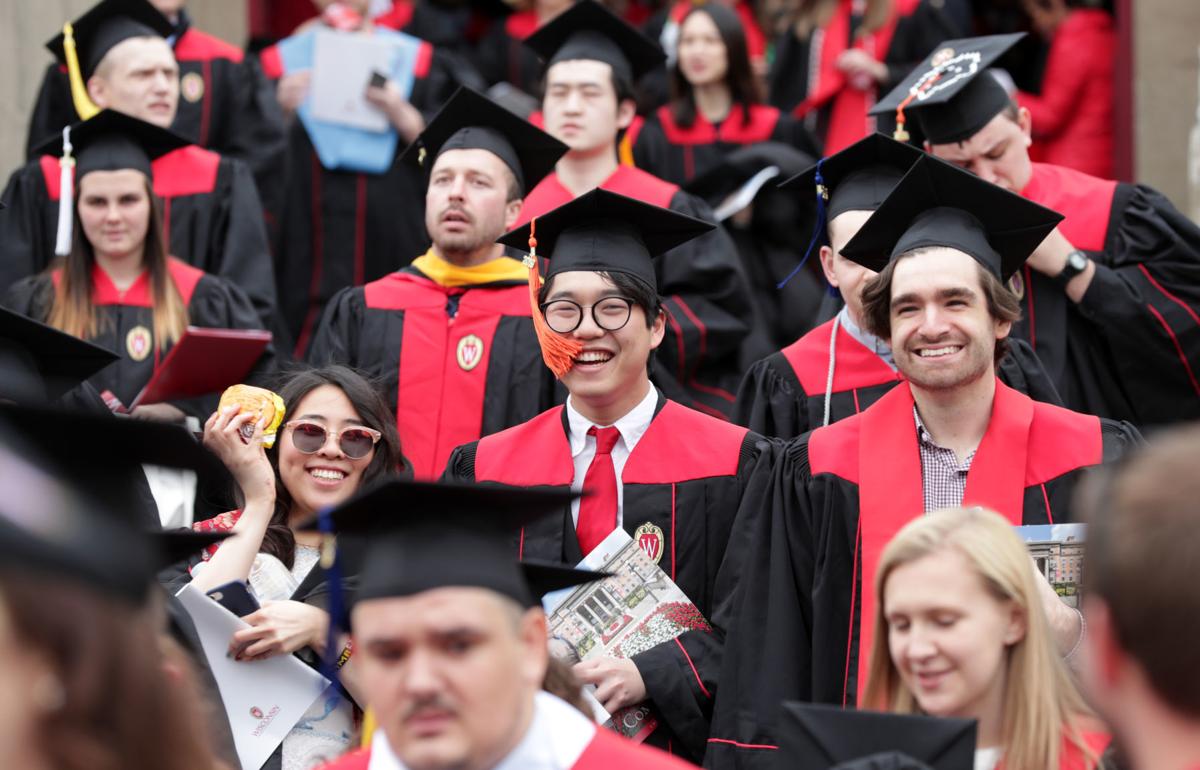 Thousands of UW-Madison students in the Class of 2020 imagined the culmination of their college career to end at Camp Randall Stadium. They pictured the moment they'd throw their mortarboards high into the sky and sit in Abe Lincoln's lap for the quintessential photo opp.
On Saturday, the graduates can instead flip open their laptops to watch a 34-minute pre-recorded video. The class of nearly 8,500 graduates can toss their caps into the air, but how high depends on the ceiling height of their childhood home, Madison apartment or wherever in the world they find themselves celebrating this milestone amid the coronavirus pandemic.
UW-Madison, like most colleges across the country operating in the COVID-19 era, shifted to an online graduation ceremony this spring in order to protect public health and comply with a ban on large gatherings. University leaders acknowledge the video is no substitute for the real ceremony and said a postponed, in-person event will take place when it is safe to do so.
Other colleges came up with their own creative solutions to deliver a remote dose of pomp and circumstance.
At Madison Area Technical College, about 1,800 students graduate this spring. An online ceremony slated for May 21 includes pre-filmed speeches and a slideshow that includes students' photos and future plans.
The 380 students in Edgewood College's Class of 2020 are invited to participate in the May 2021 ceremony. In the more immediate future, when the stay-at-home order is lifted or eased, graduates can arrange for a five-minute ceremony with family in the president's office. No need to sit through long speeches, interim college President Mary Ellen Gevelinger pointed out in an email to students.
Even amid the coronavirus crisis, college leaders say students receiving their degrees deserve a celebration — if only to make up for the odd, abrupt way in which their college careers closed.
"Something I've been struggling with is the arbitrariness of all of this," UW-Madison senior class president Lauren Sorensen said. "I finished my last college class and instead of walking out to celebrate, I logged out of a computer window and stayed home. I don't feel the sense of euphoria that I would if I were still on campus. All of a sudden, we were students and now we aren't — but we're losing out on all of the things that help solidify that transition."
Sorensen joins Chancellor Rebecca Blank and others whose speeches will air Saturday. Most of them recently recorded their video messages in a "highly sanitized" Bascom Hall room, she said, where the only others listening in were two workers manning the camera and teleprompter. Bestselling author James Patterson, however, couldn't make it to Madison, so he filmed the keynote address from his kitchen.
The pandemic presented Sorensen, 22, with "plenty of material" to fold into her four-minute message, which she wrote in one sitting.
She will watch the ceremony, champagne glass in hand, with her boyfriend and best friend at her parents' Madison home.
"I'm trying to celebrate as much as I can," she said.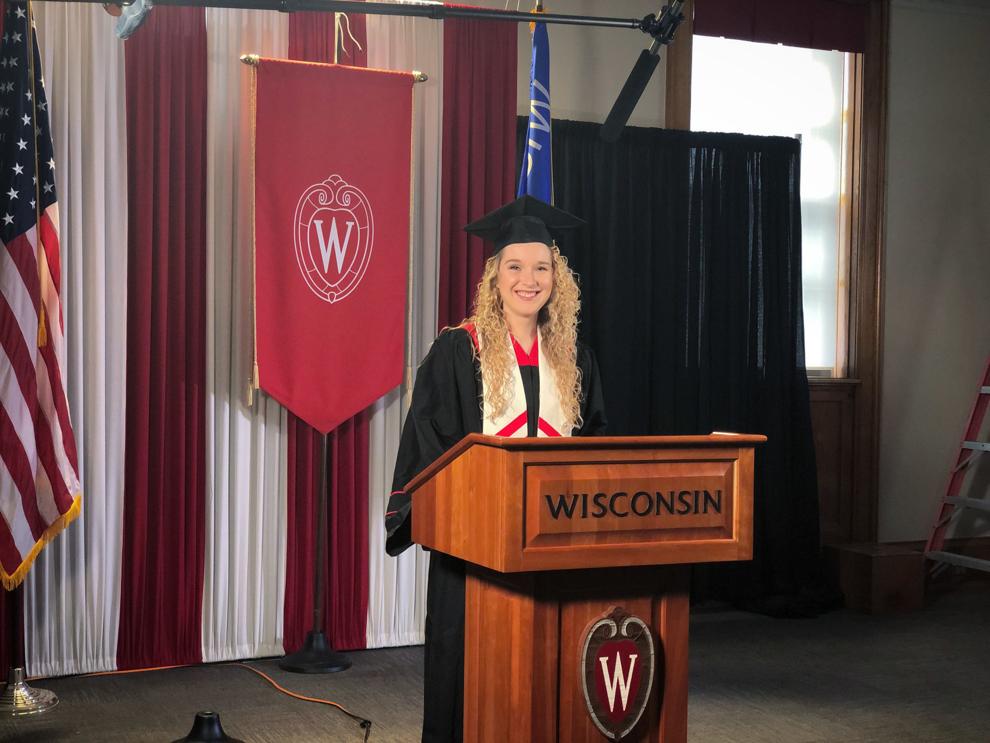 University officials have tried to lessen the coronavirus' blow to seniors with small, socially distanced gestures.
Finish line in sight
Missing out on cherished commencement traditions is heartbreaking for every student, but it's particularly tough for those from nontraditional backgrounds, many of whom overcame tremendous obstacles in their pursuit to cross the stage.
For Jenni Gile, 58, it's been 40 years in the making. She first enrolled at UW-Madison in 1980 shortly after graduating from Madison East High School.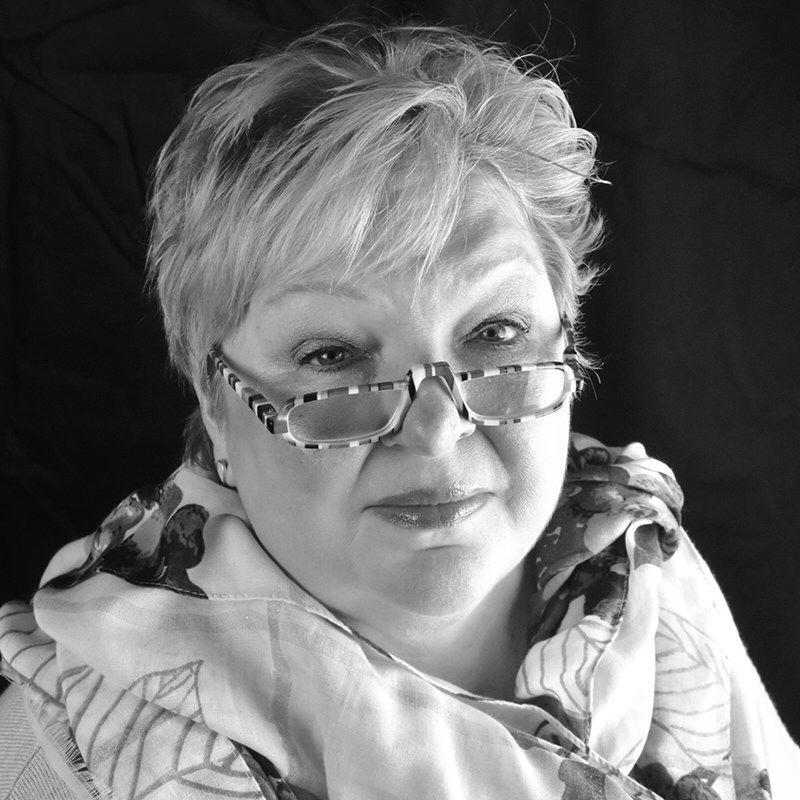 But life happened. Circumstances arose. Gile dropped out, gave Madison Area Technical College a try, re-enrolled, moved across the country, had children and earned credits elsewhere. Even without the piece of paper, she crafted a successful career in health care administration.
"You know, life gets in the way," she said. "I'd pretty much given up on finishing my degree."
When Gile's daughter recently earned a master's degree, it hit her that she was the only one in her immediate family without a degree. She crunched the number of credits she had already accumulated and realized she could complete UW-Madison's theater and dramatic arts program in one year by enrolling full-time.
After decades of starts and stops, Gile could see the finish line this spring.
Then she lost her sense of smell.
Gile's health deteriorated in early March and she said her doctor told her she presumably had COVID-19, but testing was limited at the time to hospitalized patients.
The severe symptoms lasted about three weeks. She couldn't focus on her class assignments or plow through course readings.
Somehow, with support from professors who adjusted deadlines, Gile finished the semester. She turned in her final assignment Wednesday evening and then cried. Instead of Gile's children flying in to celebrate at Camp Randall, the family will watch the online ceremony together on Zoom.
"There's an emptiness to it," Gile said. "My heart's a little broken."
She said she will probably not participate in the postponed ceremony because she's moving to Seattle where graduate school at the University of Washington awaits.
But nothing, not even the pandemic, can take away the sense of accomplishment she expects to swell on Saturday.