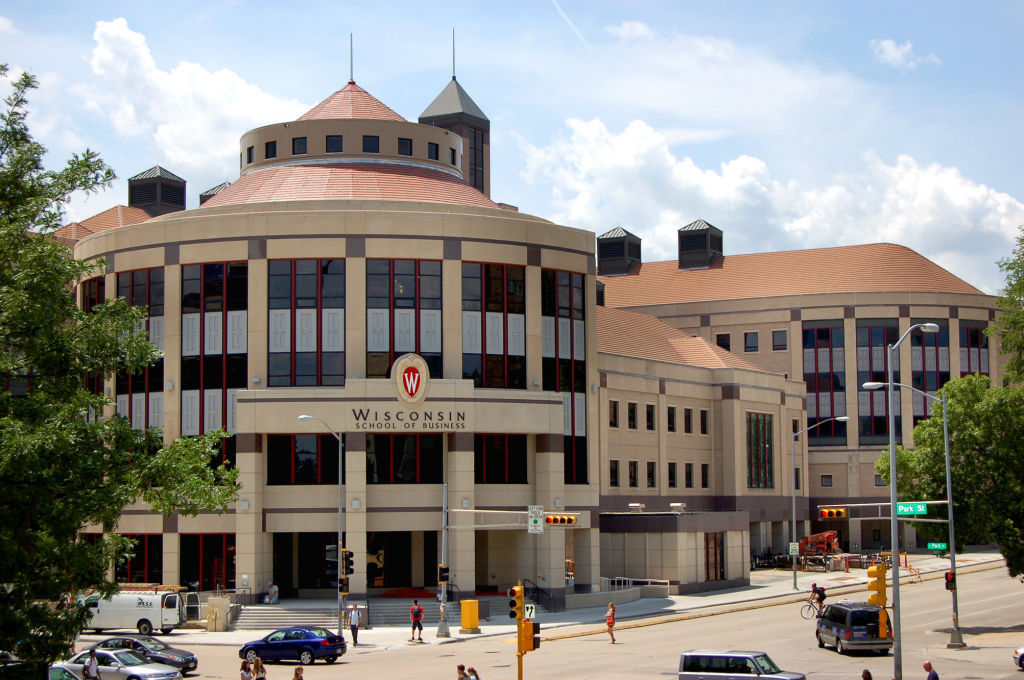 Wisconsin School of Business leaders on Wednesday backed off of a plan to suspend admissions to the school's full-time Master of Business Administration program. The decision came after a halting roll-out of the proposal led to criticism from students and alumni.
Dean Anne P. Massey announced that the UW-Madison business school will "stop further discussion of the one-year suspension of the full-time MBA," and pledged to continue discussions about the future of the school's programs with greater input.
"We moved too quickly without the broad consultation and discussion that our stakeholders can and should expect," Massey said. "We will move forward with discussions on how to grow the undergraduate program and expand the graduate portfolio while simultaneously strengthening the full-time MBA experience."
Massey's plan called for a one-year suspension of admissions into the full-time MBA program while the business school took part in longer-term planning, which could have led to the program's closure. Faculty were expected to vote on it in November.
The change would have made UW-Madison the latest business school to move away from the traditional, two-year MBA program, as higher education experts say students are increasingly looking for more flexible degree options. And it would have been a significant step by Massey just a couple of months into her tenure as dean.
But by the time Massey outlined the proposal in a meeting with current MBA students on Monday, word of the plan had been circulating for days.
The business school's associate dean for MBA programs had acknowledged in an email to students last week that officials were considering discontinuing the full-time program, an announcement several students said took them by surprise.
A wave of criticism followed from MBA students and alumni who pushed UW to keep the program, raising concerns that suspending it could hurt the value of their degrees and weaken efforts to bring greater diversity to business schools and companies.
More than 750 people signed an online petition calling on the business school to "maintain and improve the full-time program rather than dissolve it for lower-intensity MS degrees."
Massey started Monday's meeting by apologizing to students for how the proposal was announced. The second slide in her power-point presentation to students read, "I'm sorry. I take full responsibility. I will work to make this right."
Massey declined an interview request through a spokesman Wednesday.
"We value the input of our community and will invite our stakeholders to be part of discussions regarding the future direction of WSB," she wrote in her statement.
By the time the plan was outlined to MBA students, word of it had been circulating for days.
Be the first to know
Get local news delivered to your inbox!