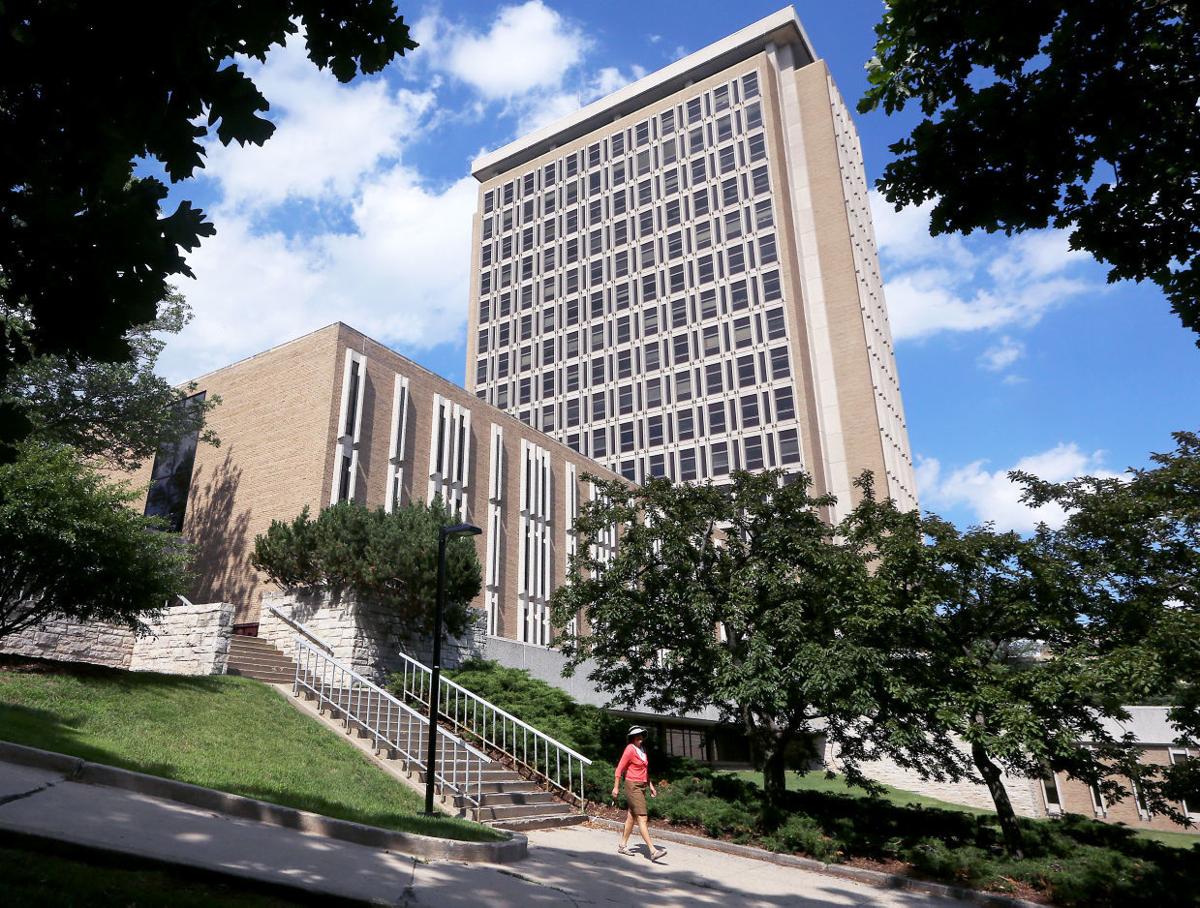 Nearly a quarter of UW-Extension faculty left in the 2018 fiscal year, the highest rate among all campuses or divisions within the University of Wisconsin System, according to an annual faculty turnover report presented Friday to the UW Board of Regents.
From July 1, 2017, through June 30, 45 of 188 faculty members retired or resigned, an anomaly from previous years when turnover fluctuated between 4 and 13 percent from 2011 through 2017, according to System turnover reports.
UW-Extension's highest faculty turnover rate since 2011 came in the year when the System announced a major restructuring plan: to merge the state's two-year UW Colleges with its four-year institutions, turning the 13 small schools into branch campuses of the larger universities, as a way to address declining student enrollment. Part of the plan includes eliminating the statewide office managing UW Colleges and Extension, which have already or will fold into either UW-Madison's administration or UW System.

System President Ray Cross acknowledged last fall that the plan would result in job cuts as some positions are made redundant when administrative functions at the colleges are brought under four-year universities and the System on July 1. He declined to estimate then how many jobs would be affected, saying that many of those decisions would be worked out as the merger takes effect.
UW-Extension spokeswoman Shannon Carpenter said the expectation is that faculty turnover will return to rates experienced in previous fiscal years, citing UW-Madison's support for Extension programming.
"In terms of jobs, Extension does not expect to see any changes related to the UW System restructuring," she said.
The high turnover is a casualty of the Extension's internal reorganizing, a process that began in 2016 to primarily address a $3.6 million structural deficit precipitated by the 2015-17 biennial budget in which Gov. Scott Walker and the Republican-controlled Legislature cut about $250 million in state funding from the UW System.
Extension has cut 90 faculty positions since 2011, 69 of which came after the $250 million cut took effect, according to System turnover reports.
You have free articles remaining.
UW-Extension is a key part of the Wisconsin Idea, the long-held belief enshrined in state law that the mission of the state's public higher education system extends beyond the classroom and into all corners of the state. Extension has its roots in agriculture, with many of its employees working directly with county boards to assist local 4-H chapters, organize county fairs and outreach with farmers.
Walworth County lacked a 4-H coordinator and agricultural educator for some time this summer, according to the Lake Geneva Regional News, leading farmers to ask about the services they were used to receiving from Extension on issues related to crop production, waste management and pesticide treatments.
Other campuses
System-wide turnover hovered around 7 percent in the 2018 fiscal year.
UW-Madison faculty turnover was roughly 5 percent in the 2017-18 school year, with 58 faculty retiring and another 42 members resigning, according to the report.
The turnover rate is slightly less than in the past two years, a period when legislators removed tenure protections from state law which led to some faculty being poached by other institutions.
UW-Oshkosh saw a higher turnover rate than in previous years, topping 10 percent for the first time since 2011. The turnover rate could increase even more next year as the university's College of Letters and Sciences asks tenured faculty to increase their teaching workloads next year as part of a cost-cutting plan.
UW-Madison Chancellor Rebecca Blank and UW-Oshkosh Chancellor Andrew Leavitt were among university leadership that testified to the Regents this week on a need for increased compensation to retain quality faculty.