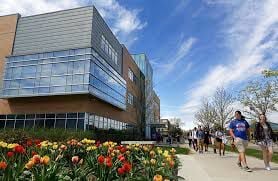 UW-Whitewater Chancellor Dwight Watson is on paid leave pending an investigation into an unspecified complaint, according to the University of Wisconsin System.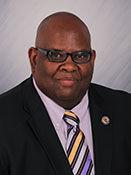 The university's provost, Greg Cook, will serve as interim chancellor until the "complaint is resolved," interim System President Tommy Thompson said in a statement.
Cook learned about the complaint in a phone call with Thompson Wednesday evening and shared the news with shared governance leaders in a brief meeting Thursday morning, according to an email Faculty Senate chairwoman Tracy Hawkins sent to colleagues.
"We have no idea about the length of the investigation, perhaps weeks or longer," she wrote, adding that more information will likely come from Thompson because the System is leading the investigation.
Classes on the Whitewater campus started Wednesday and thousands of students moved into residence halls over the past week — all while employees try to minimize the spread of COVID-19. A university dashboard reports 16 coronavirus cases among students and two employee cases over the past two weeks.
It's unclear what type of complaint involving Watson was reported and when.
UW-Whitewater spokesman Jeff Angileri referred inquiries to the System. Thompson declined to comment beyond his three-sentence statement describing Watson's paid leave, citing it as a personnel matter.