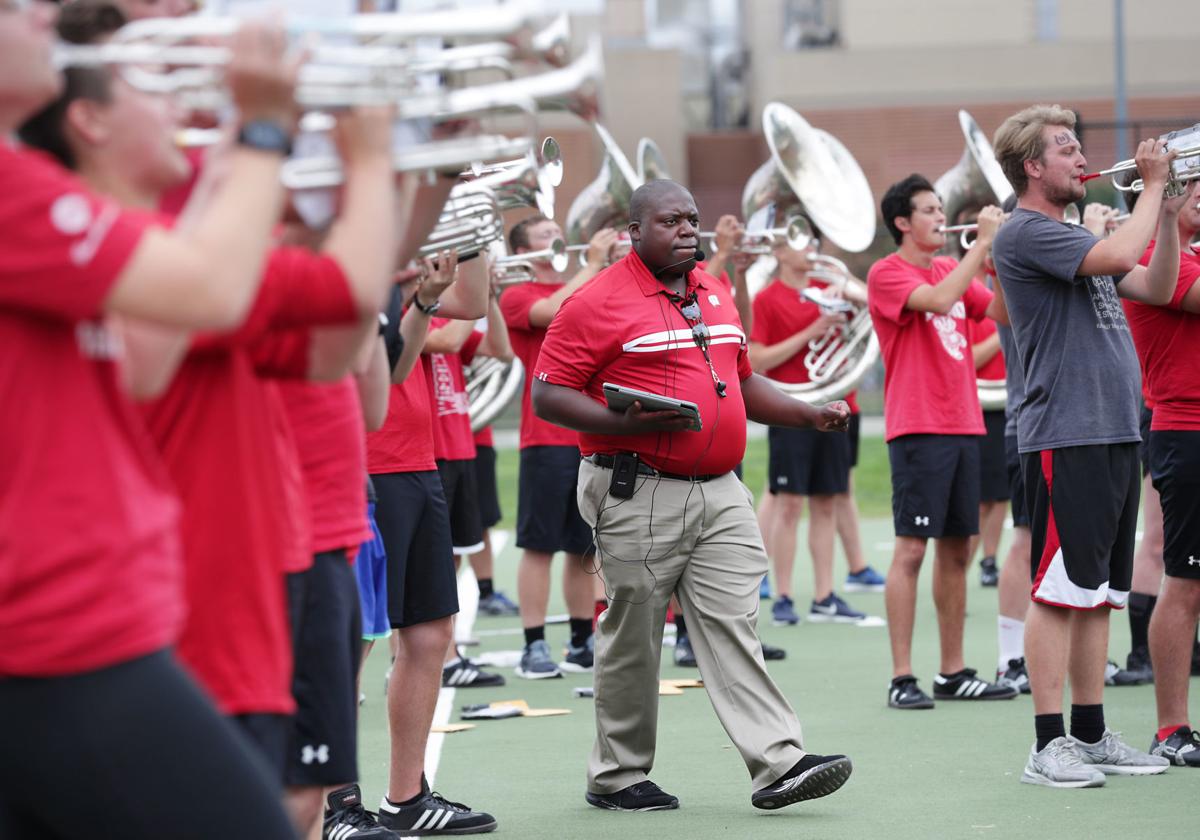 Mark your calendars or set your phone alarm: Tickets for the UW Varsity Band spring concert go on sale 8:30 a.m. Monday.
UW-Madison's 46th spring band concert, with performances at 7 p.m. April 16-18 at the Kohl Center, will be the first without UW Marching Band director Mike Leckrone at the helm. Leckrone began the annual tradition in 1975 with a small performance that drew fewer than 500 people.
The spring concerts grew to multiday extravaganzas featuring fireworks, sequins and Leckrone flying from cables. Last year's sold-out performances drew almost 30,000 people.
Corey Pompey, who assumed Leckrone's position overseeing the UW Marching and Varsity bands in July, said this fall he does not plan to swing from ceilings, but he promised performances with high-production value.
You have free articles remaining.
The band will play familiar tunes such as "On, Wisconsin" and "If You Want to Be a Badger," but Pompey also plans to incorporate newer music, according to a university announcement. Expect to hear Beyoncé's "Crazy in Love," "Empire State of Mind" by Alicia Keys, "Bad Romance/Shallow" by Lady Gaga and songs from Broadway's "Hamilton."
Tickets can be purchased at the Wisconsin Athletic Ticket Office at 1440 Monroe St., online at uwbadgers.com or by phone at 608-262-1440 or 1-800-GO-BADGERS.
Tickets are $35 for seating on the main floor, $25 in all other sections, and $15 for UW-Madison students in designated student sections. Special group rates are available.
Photos: UW Band director Mike Leckrone approaches swan song
On tower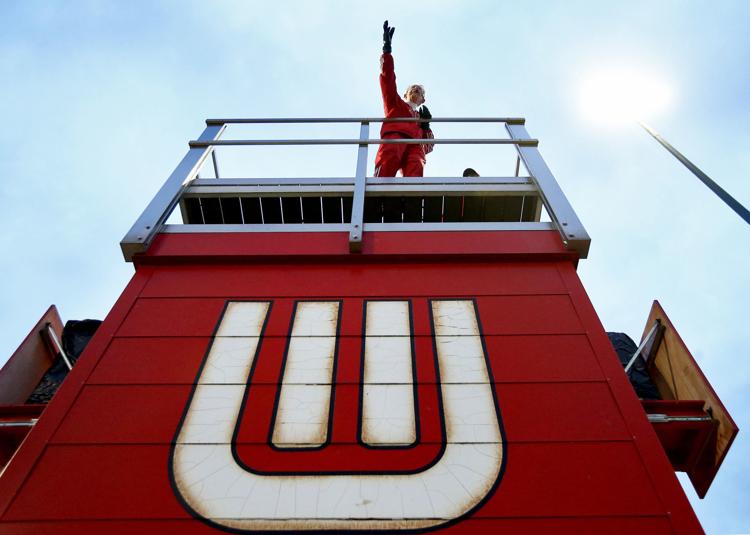 On tower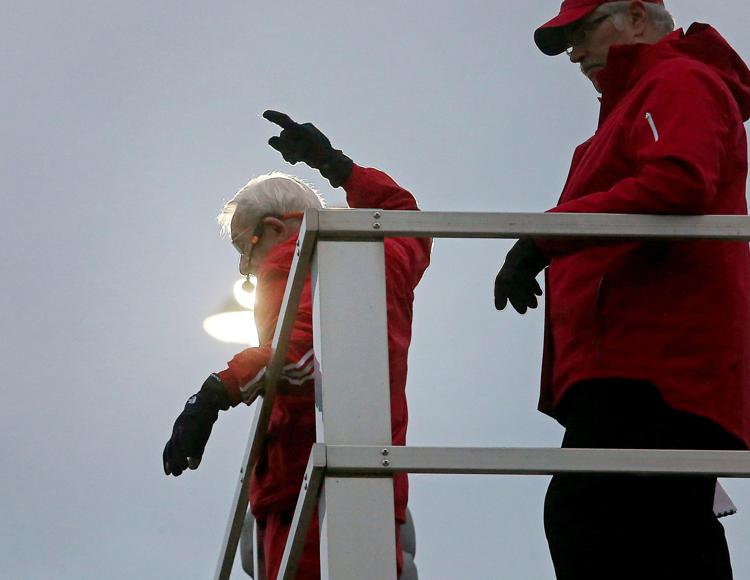 Descending ladder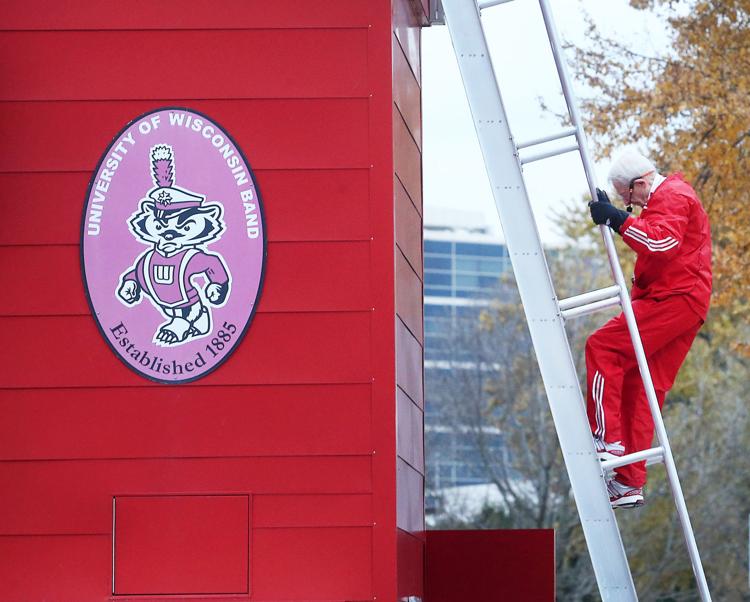 Morning rehearsal, 2018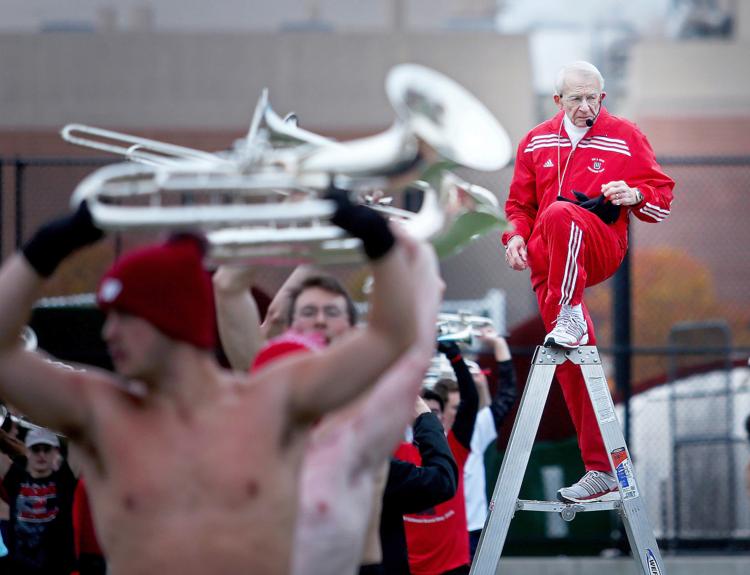 Band director's rules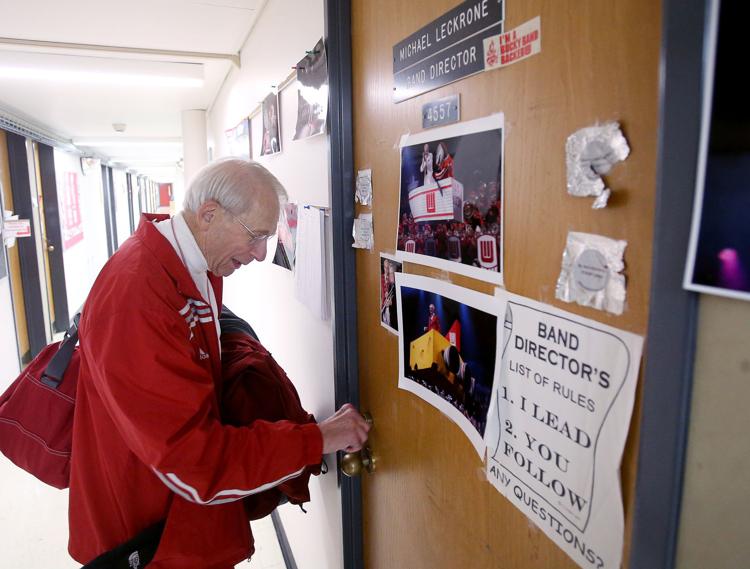 Getting ready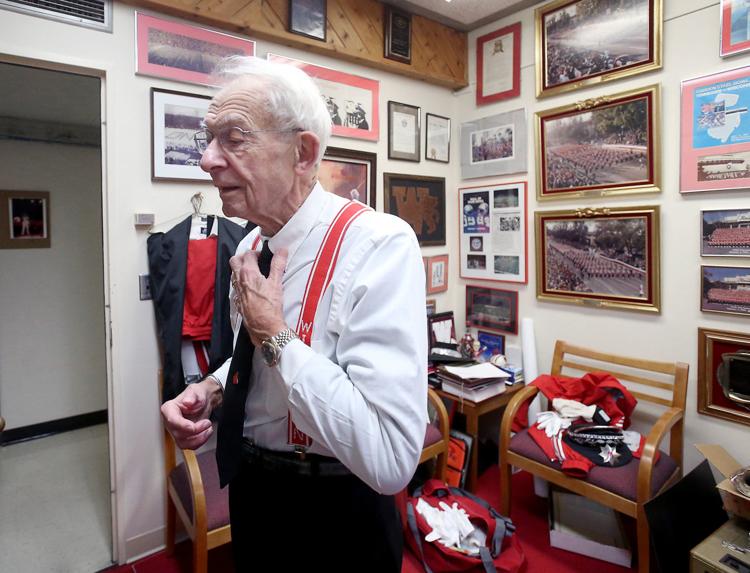 Getting ready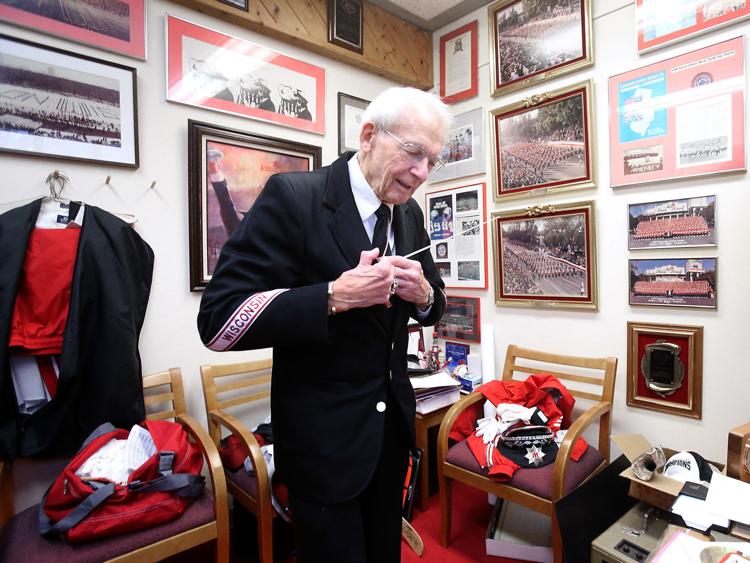 Whistle
Walking to the game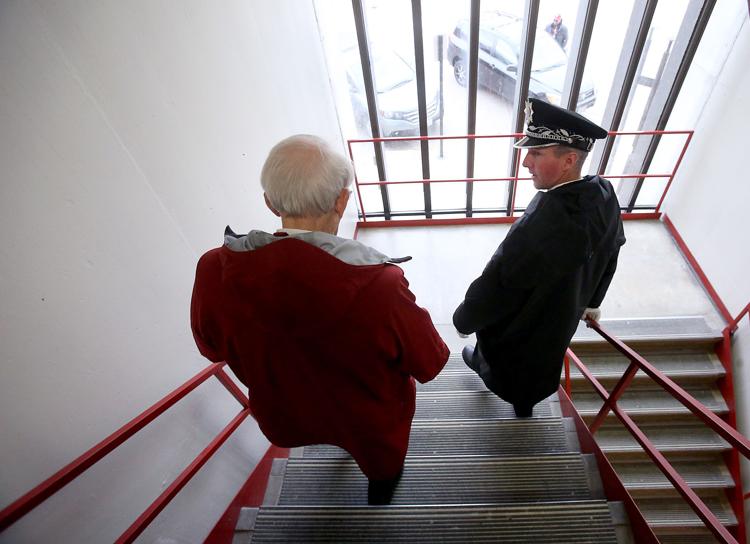 Pre-game tradition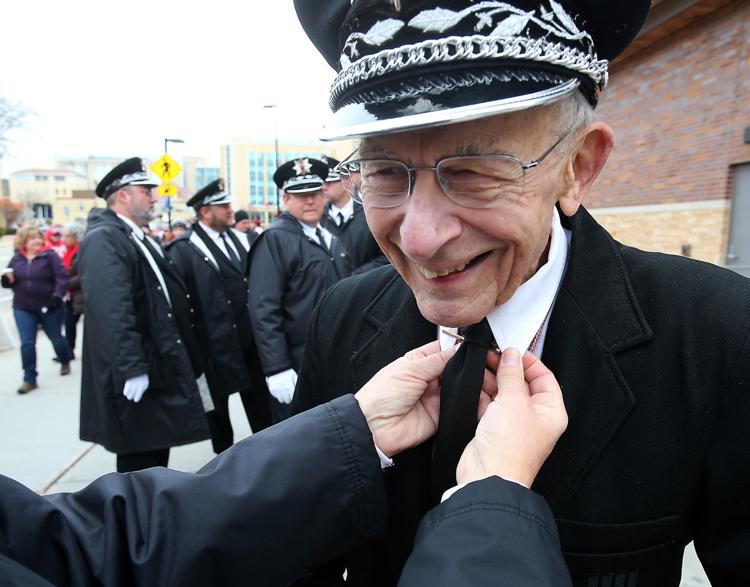 Posing with fans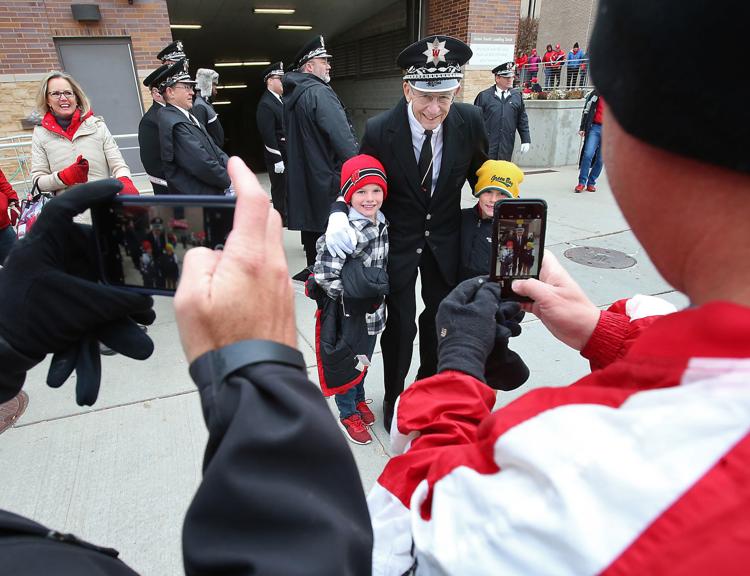 Badger bash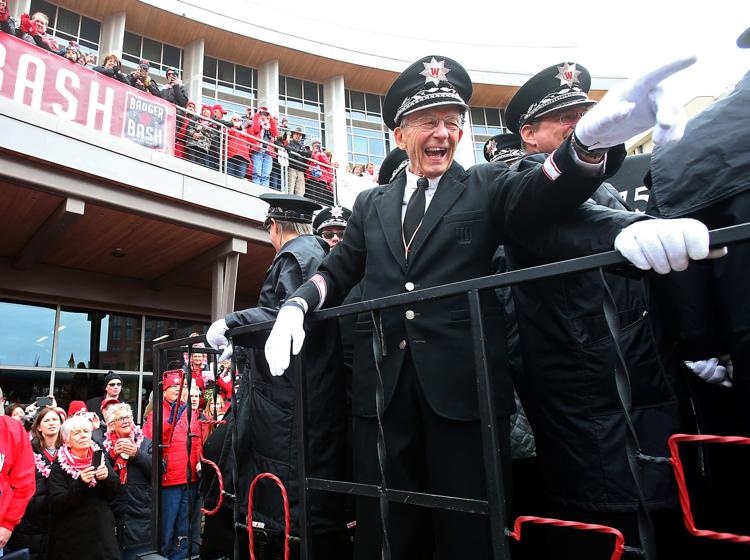 Polka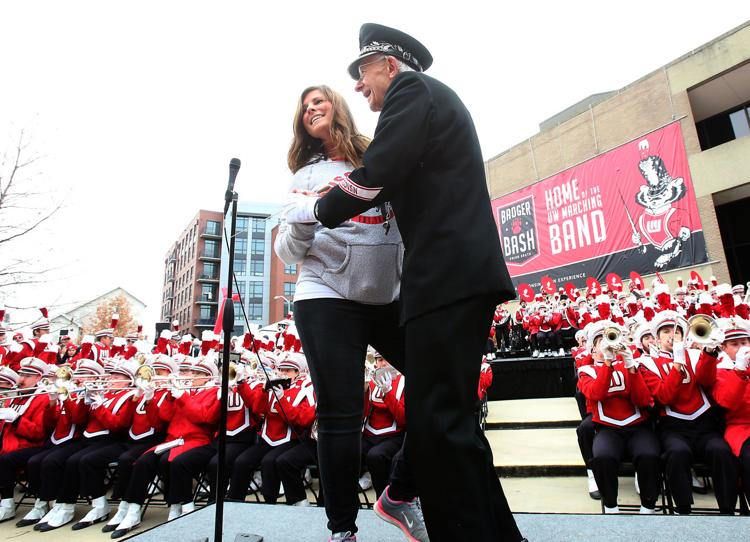 Pre-game celebration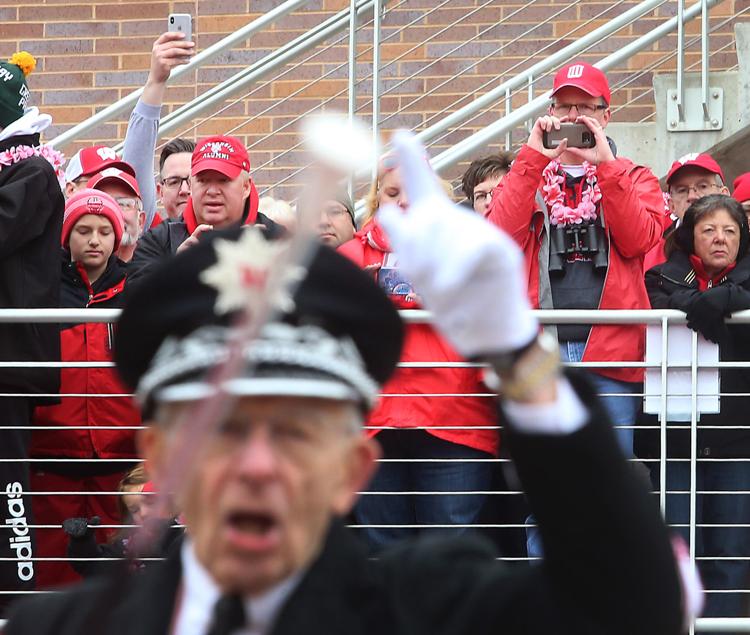 Leckrone near arch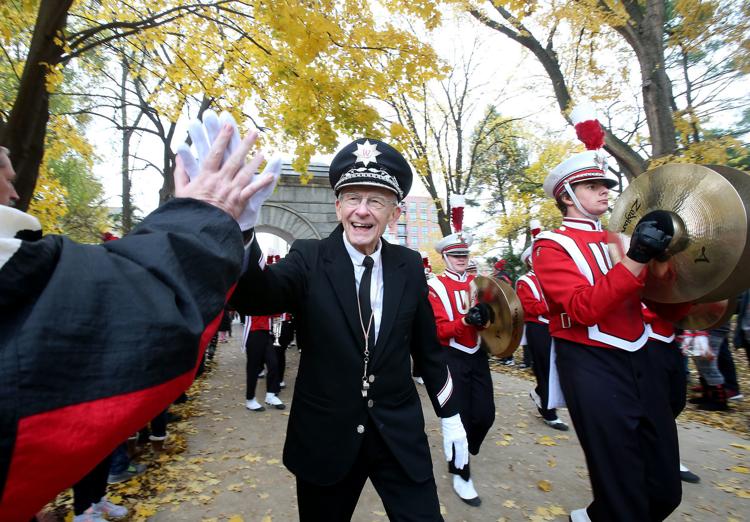 Greeting fans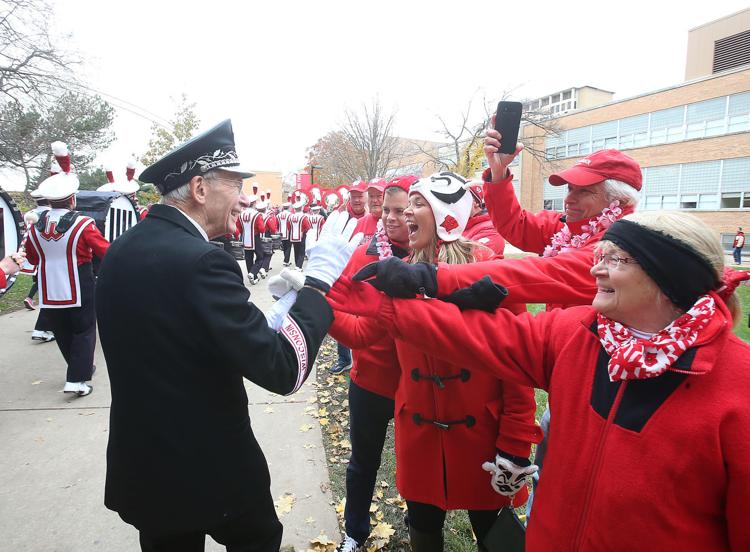 Entering Camp Randall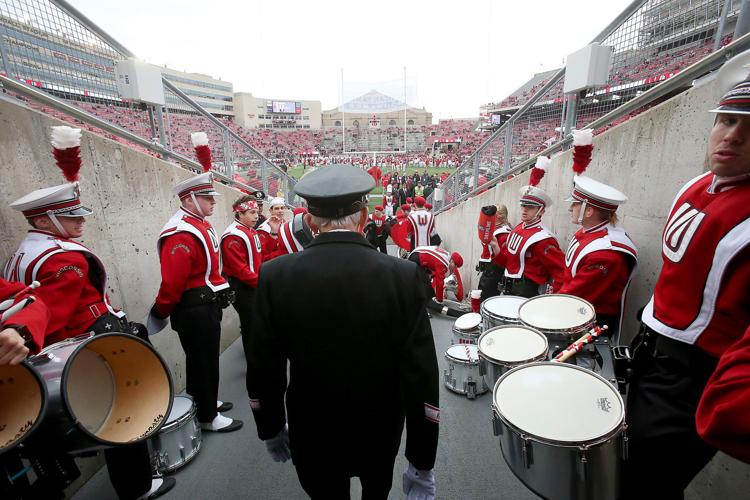 Leckrone on field, 2018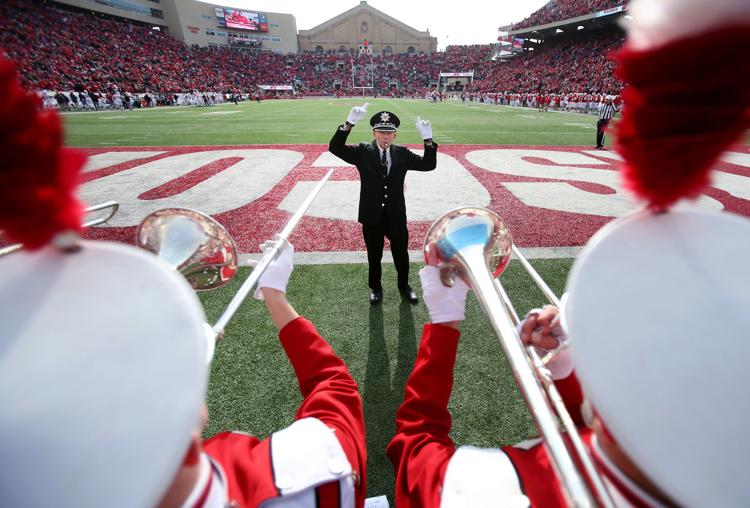 Portrait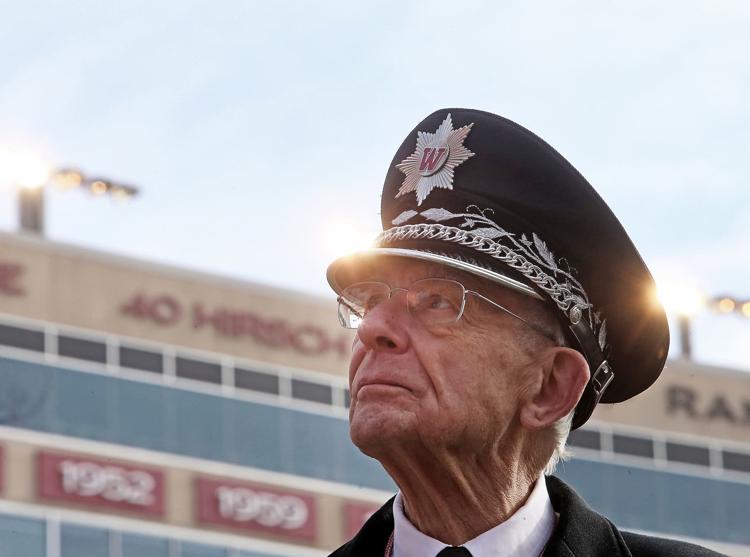 Encouraging fans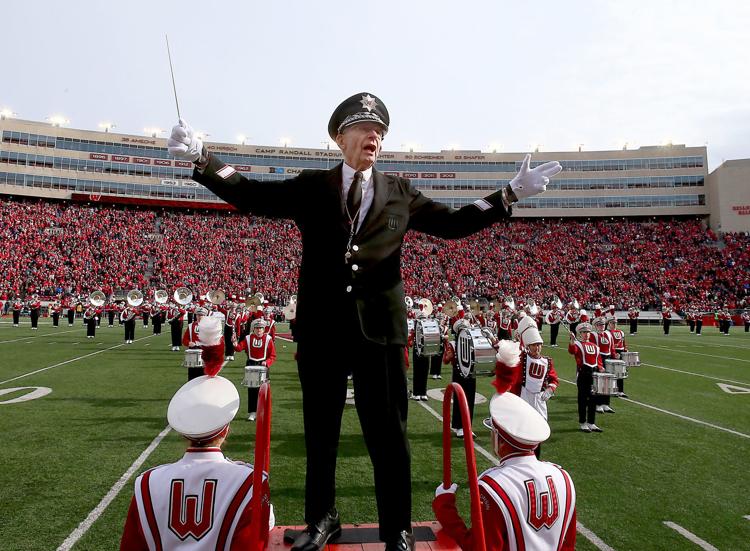 On the field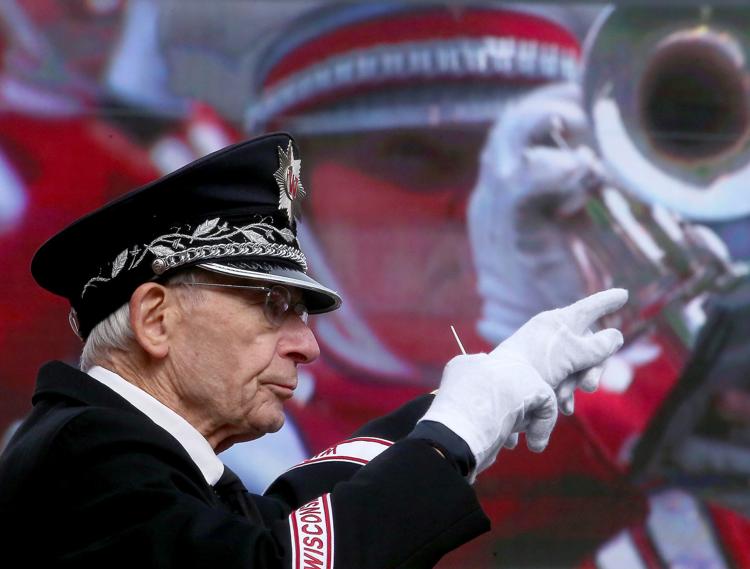 Fifth quarter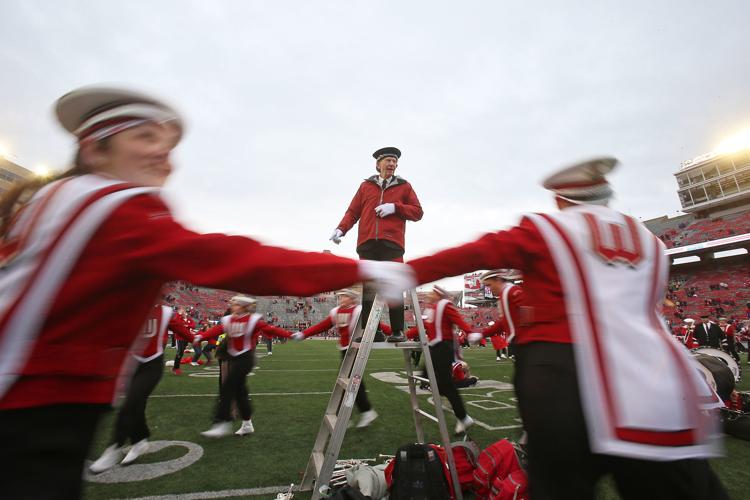 Greeting band, 2018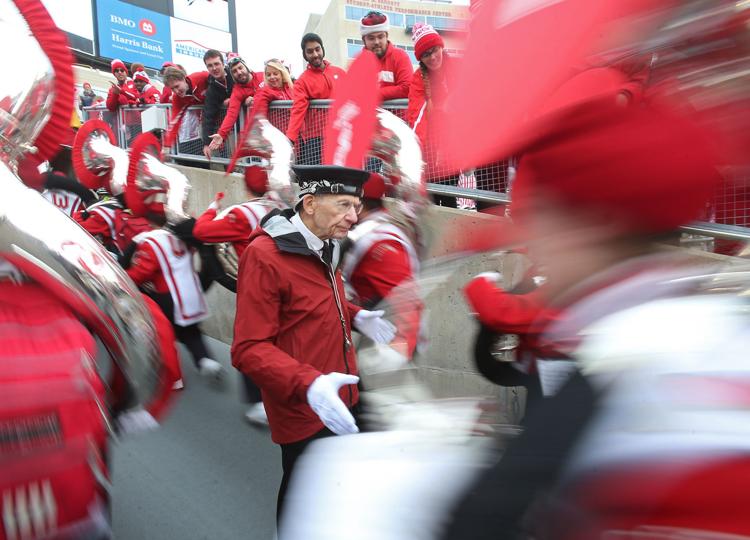 Encouraging fans, 2018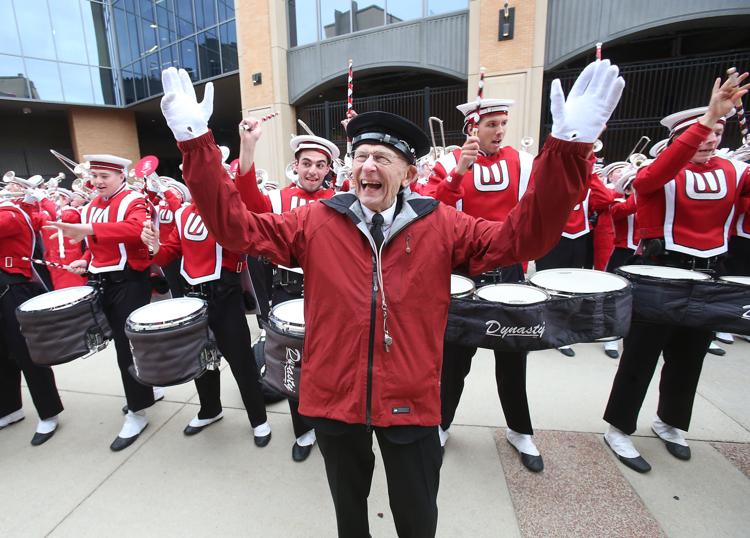 Greeting fans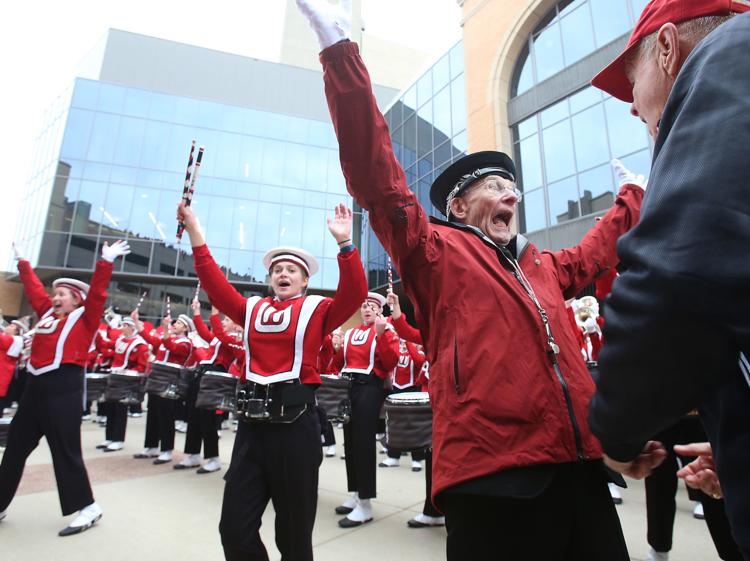 After the game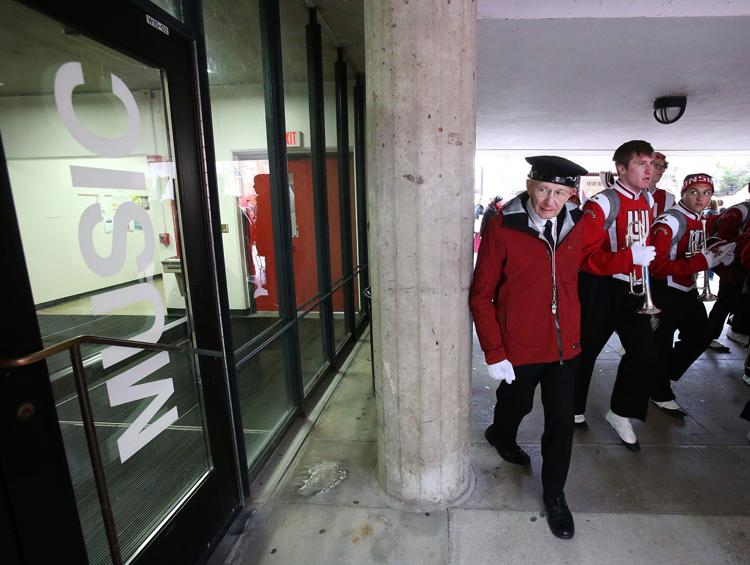 After the game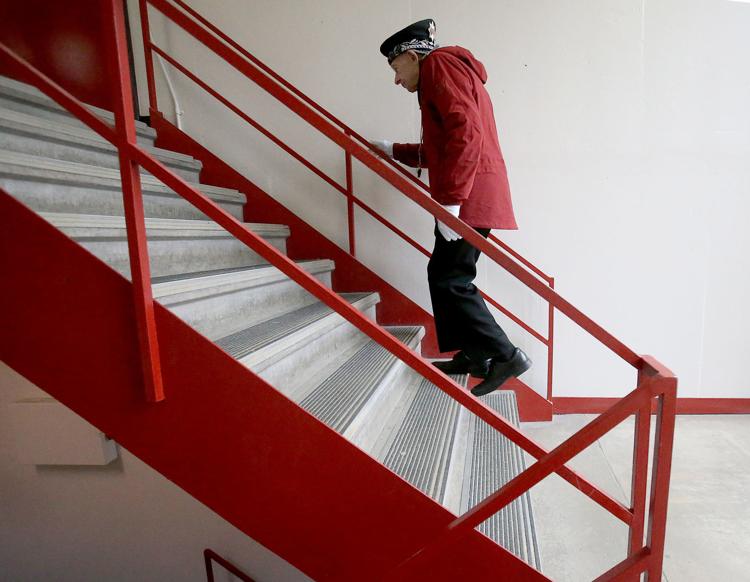 Dismissal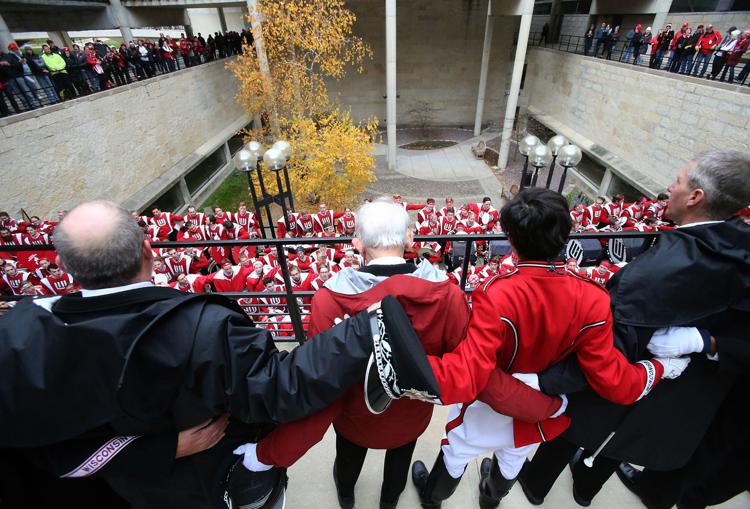 Varsity