There's no spring concert on this year's calendar, and practice maybe looked a little funny, with students wearing slitted masks and bell covers slipped over instruments to prevent the spread of COVID-19, but UW-Madison's beloved band is back.
Sights and sounds of pre-pandemic times are slowly returning to UW-Madison as campus gradually claws its way out of the coronavirus era. The UW Varsity Band's large group practice on Wednesday, the first in more than a year, is the latest and most visible example of an inching toward normalcy.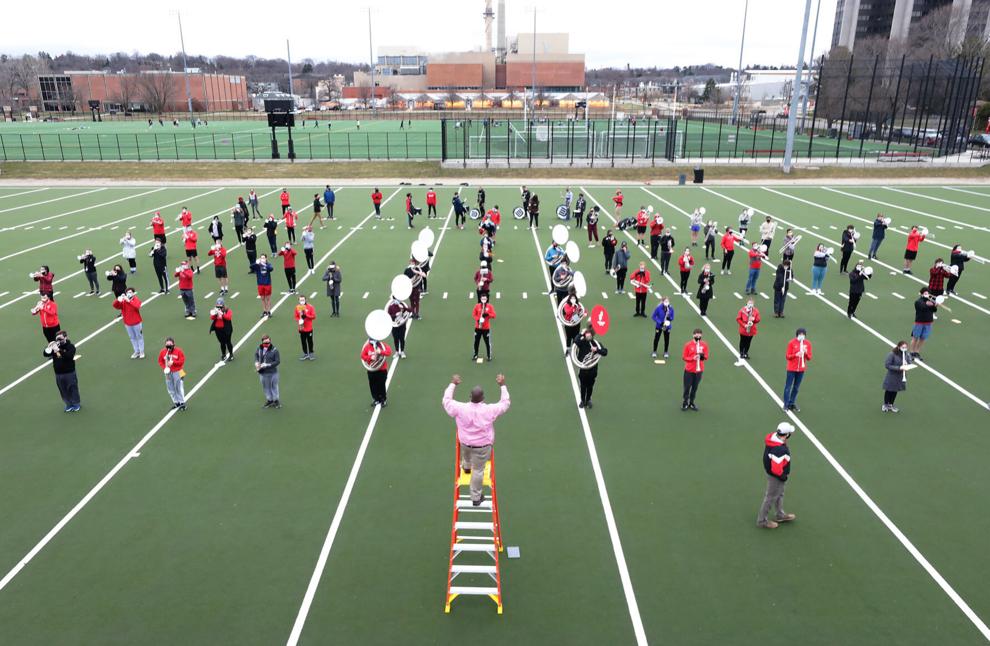 "Hearing those first few notes coming out of everybody's mouthpieces just gave me the chills," UW-Madison senior and drum major Josh Richlen said. "It's been a long time coming, so this is a good day."
Officials updated the university's events policy earlier this month, allowing up to 50 people to gather indoors and up to 150 people outdoors. The revision cleared the way for the band to begin practicing together again after months of being restricted to groups of 25 students, each of whom played the same instrument.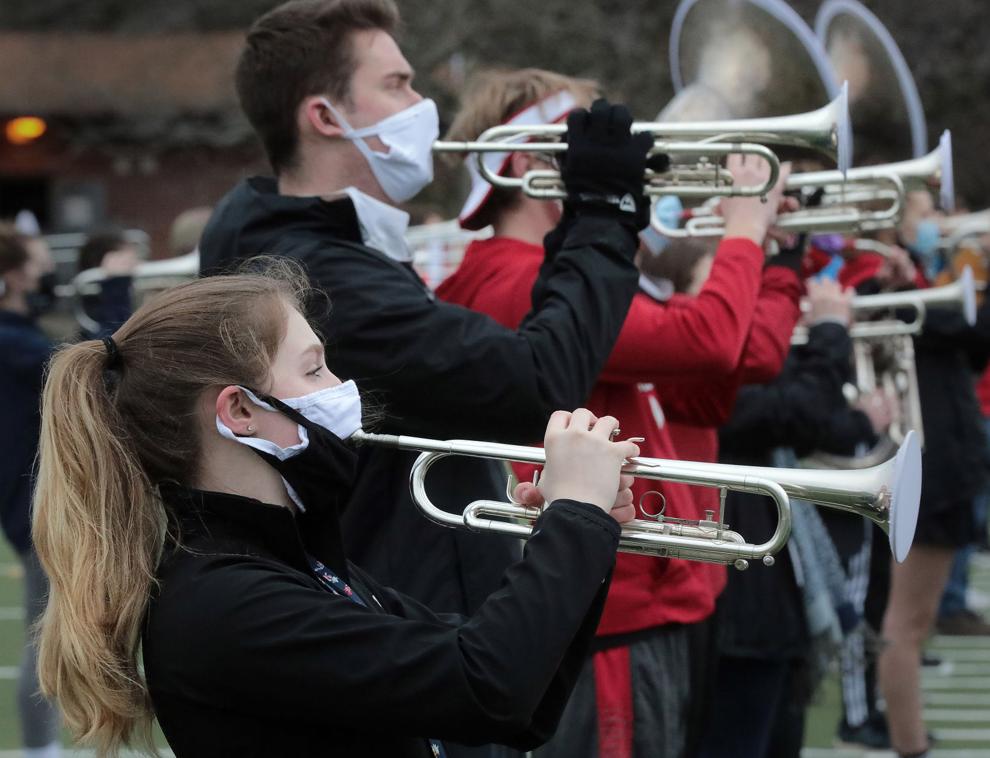 Shortly before practice began, Elizabeth Morrison, a trumpet-playing senior, said she looked forward to finally hearing the beat of the drums. She said band members had been pushing to play together again since the spring semester began in January, and they waited for the weather to warm up so practice could safely take place outside.
While both the campus and community are seeing declining numbers of COVID-19 cases, the virus is far from eradicated. About 20% of Dane County is fully vaccinated. Roughly 10,500 UW-Madison students and staff on the 65,000-person campus have received at least one vaccine dose. Masks are still a must, and 82% of classes are fully online this semester.
Looking ahead
There are other signs of hope on the horizon beyond catching a couple measures of "On Wisconsin" and "Varsity."
Fully vaccinated students and staff are now exempt from campus testing requirements. The International Division is accepting applications for some fall study abroad programs with a decision on all programs beginning July 1 or later to be made by May 15. Pre-college summer programming is still expected to be offered remotely, though officials said Tuesday there may be some exceptions, such as incoming freshman orientation and the UW Extension's off-campus youth programming.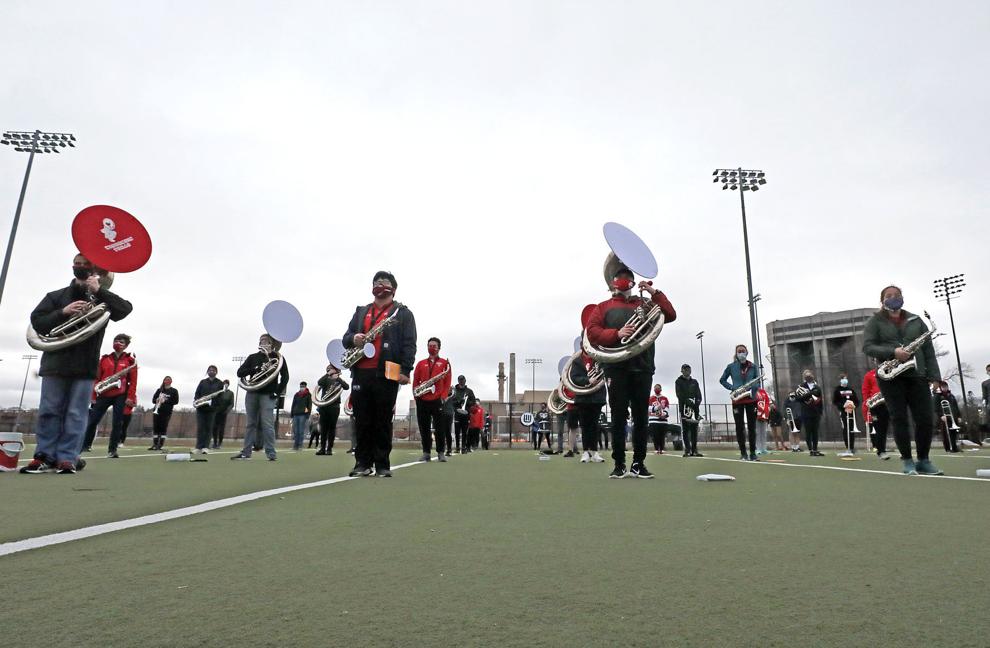 Since a new saliva-based testing program launched Jan. 11, UW-Madison has reported 1,741 cases on and off campus, a fraction of the 7,400 cases identified since the data dashboard launched last August. The university has administered nearly 370,000 of the saliva-based tests, which represents roughly 70% of the 530,000 tests administered since August.
New director
It's an encouraging sign for Corey Pompey, who took over as band director in the summer of 2019. He led the group at the 2020 Rose Bowl, but plans for his first spring concert halted when COVID-19 hit.
"It has been tough," he said through two masks. "We are almost Zoom-ed out at this point."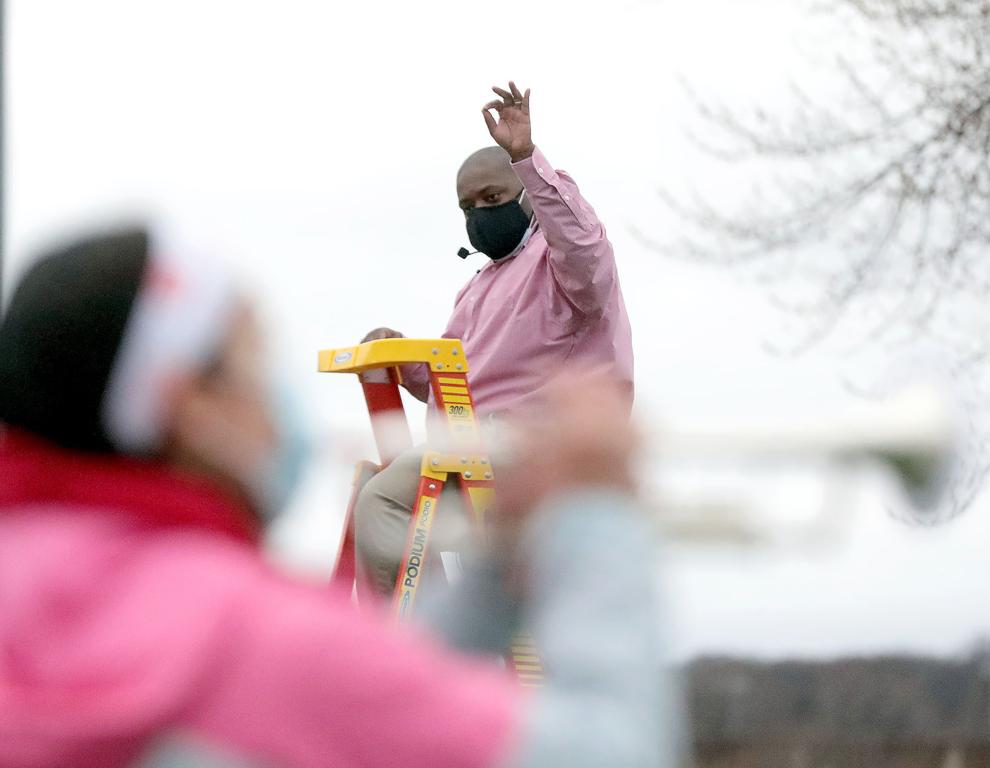 Teaching music classes online has been "an adventure" for Pompey. He's optimistic that the end of the pandemic is in sight but it depends on students remaining vigilant.
As students filed out of practice, he reminded them just one more time: "6 feet, 6 feet, 6 feet, 6 feet."
---
Photos: Scenes from the 50-year career of UW band director Mike Leckrone
Mike Leckrone 1971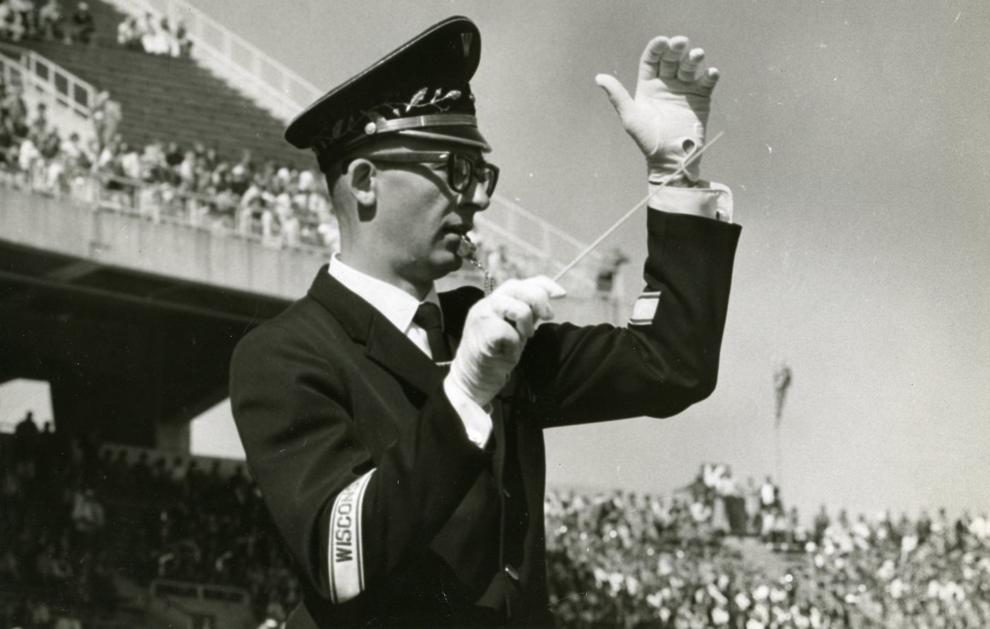 Mike Leckrone 1972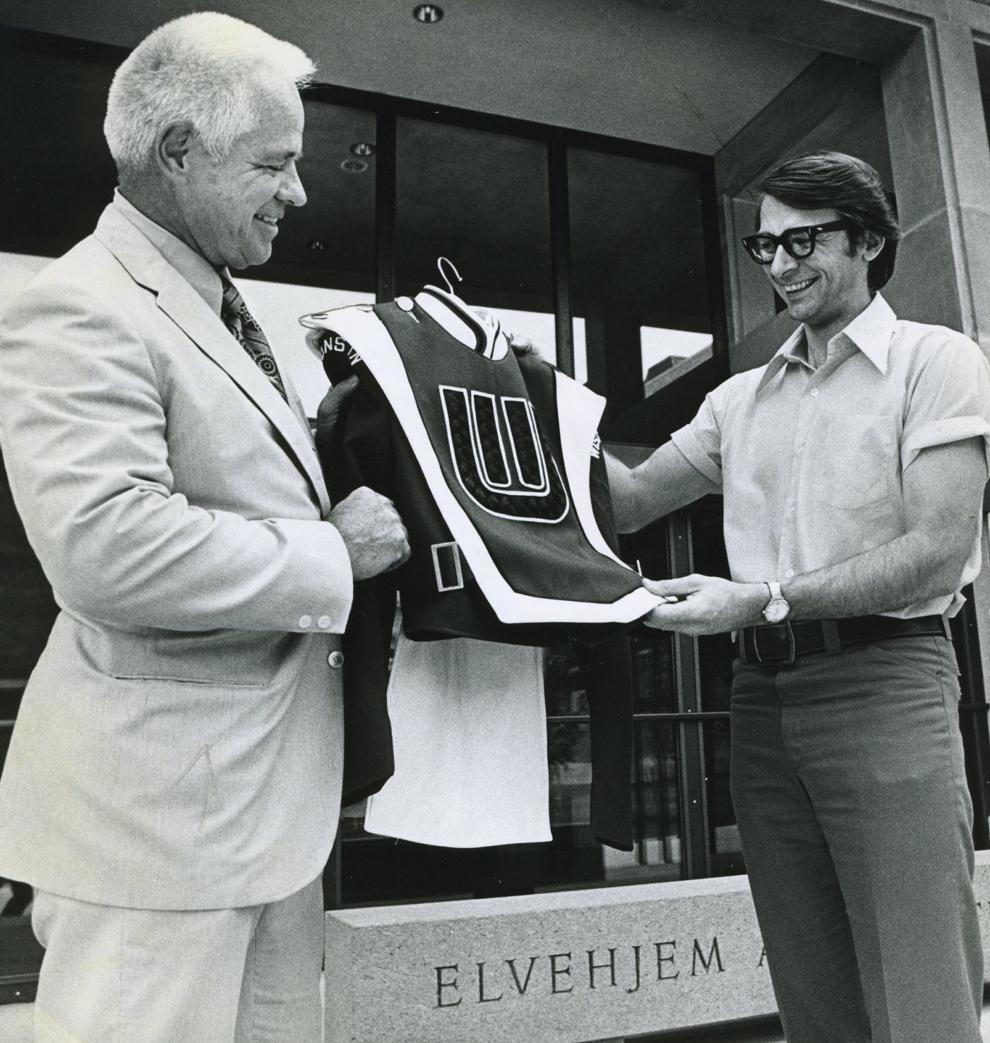 Mike Leckrone 1975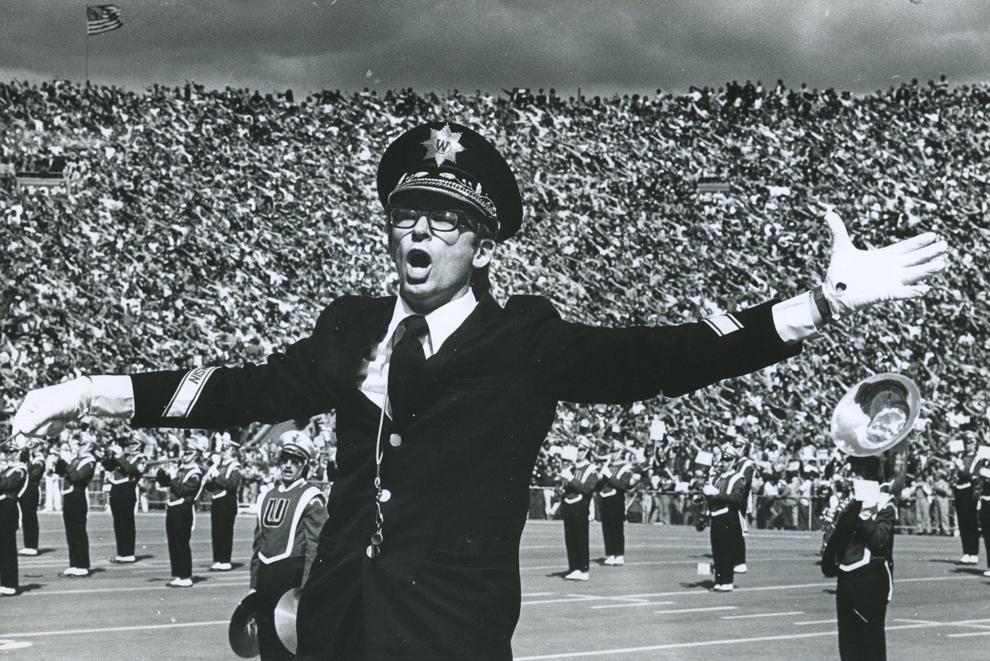 Mike Leckrone 1981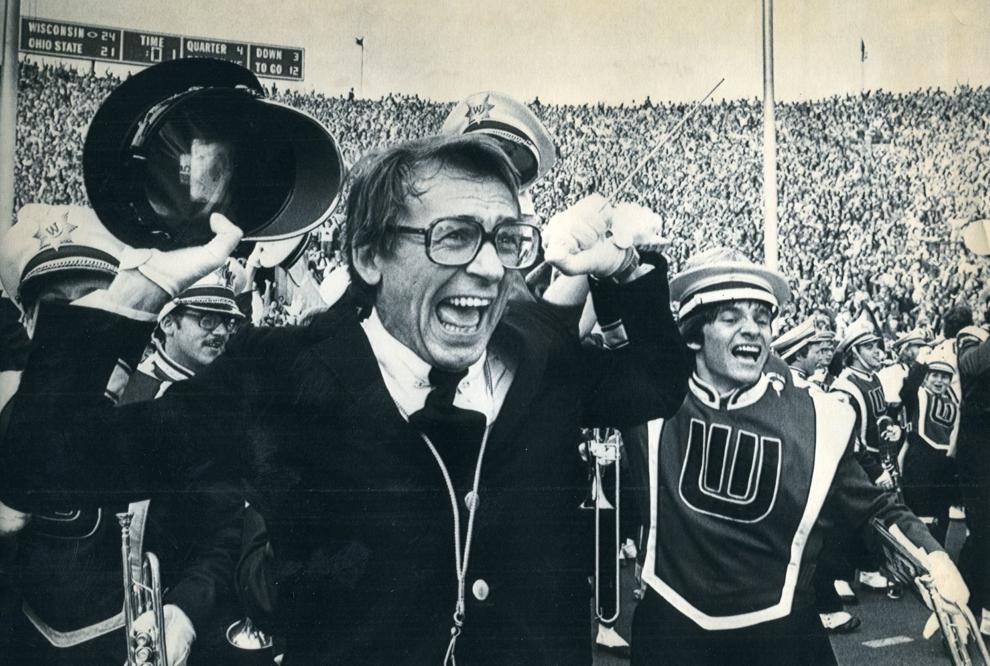 Mike Leckrone 1976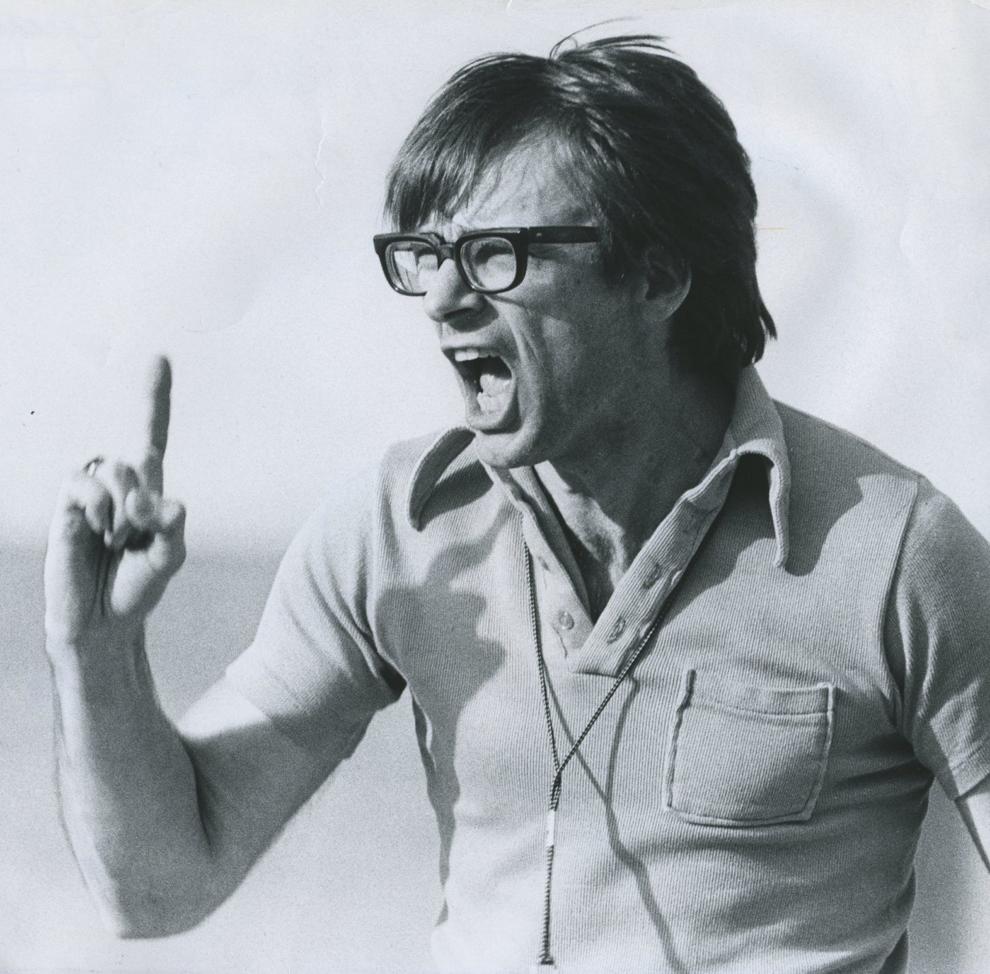 Mike Leckrone 1976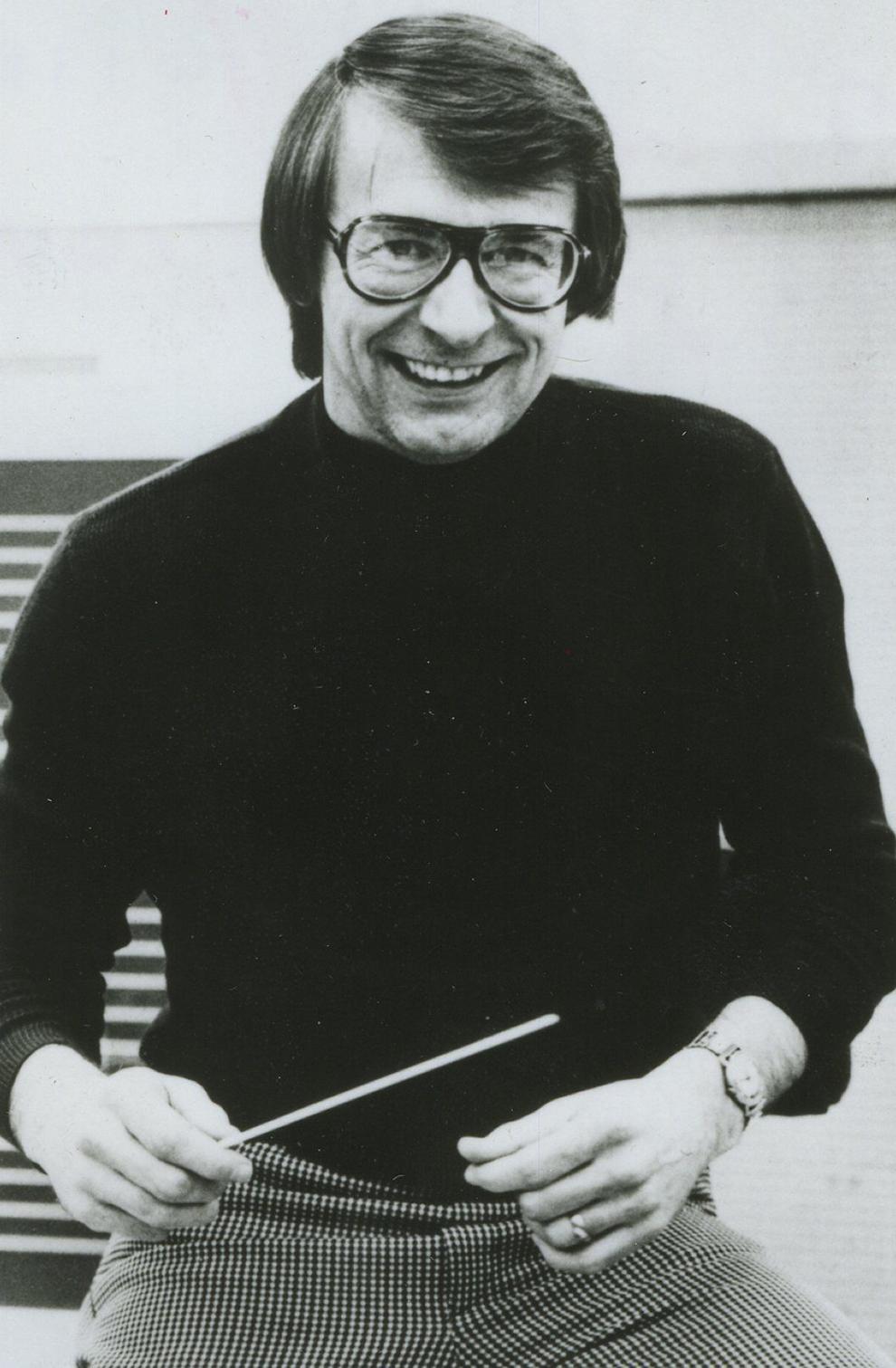 Mike Leckrone 1978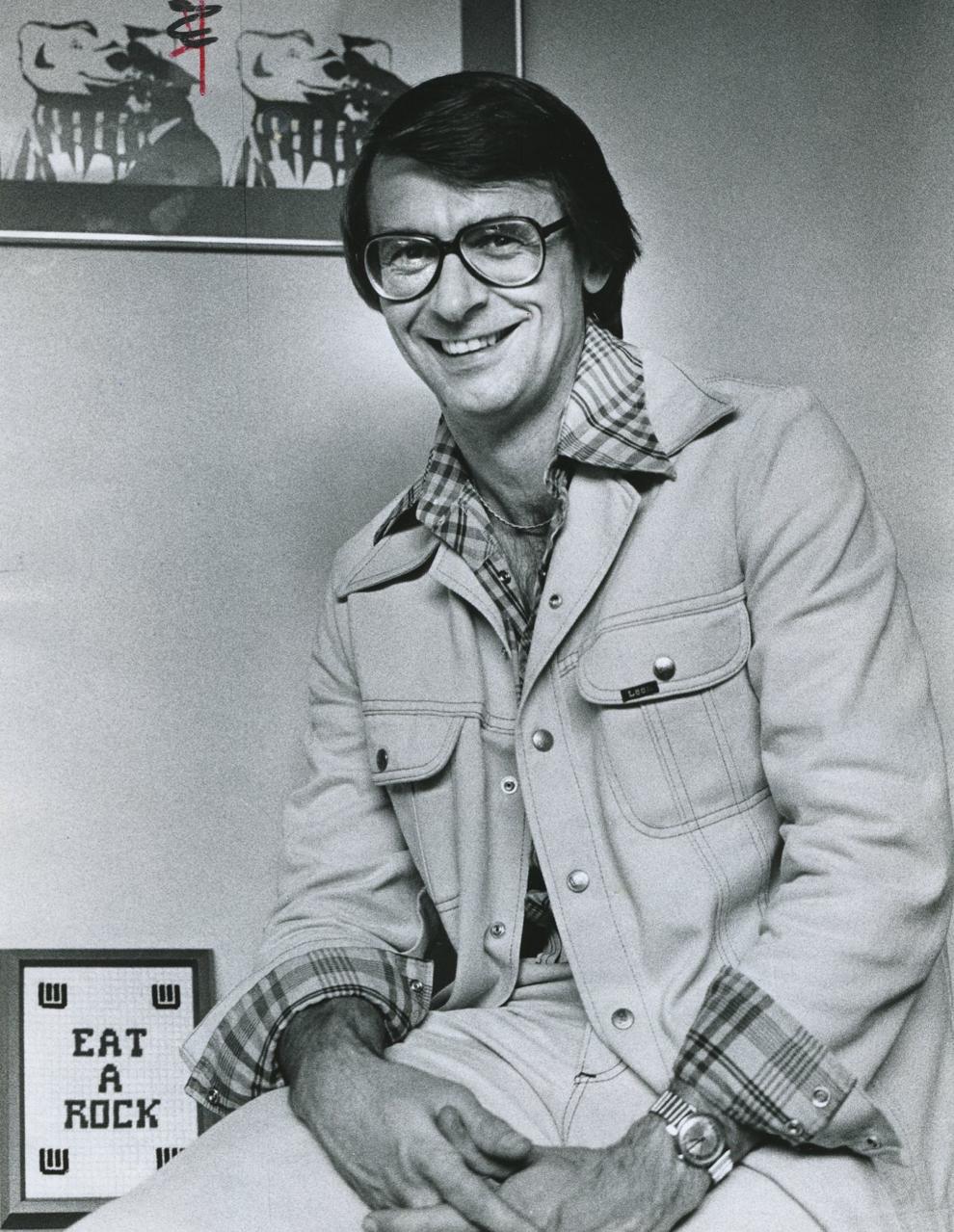 Mike Leckrone 1978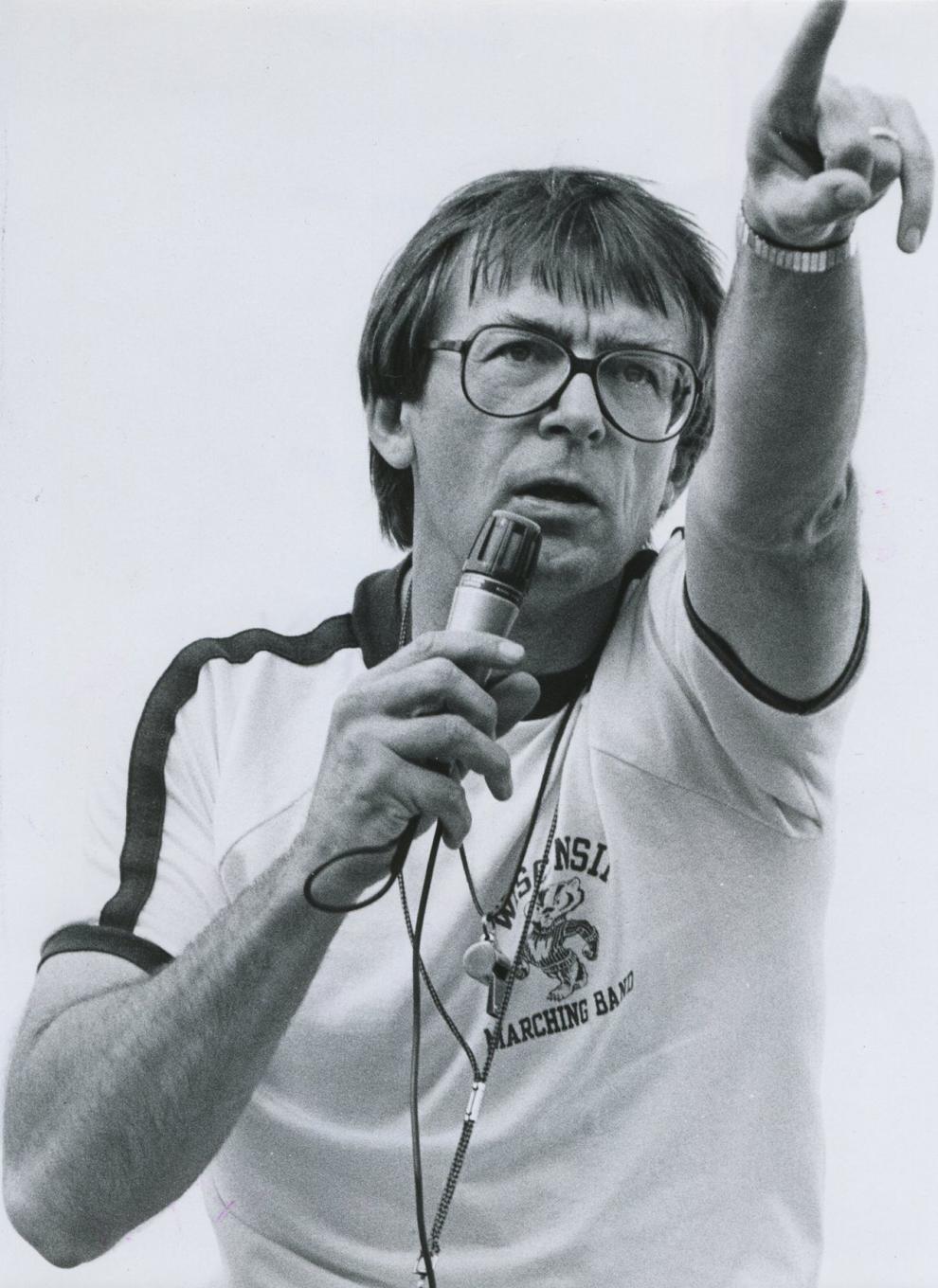 Mike Leckrone 1985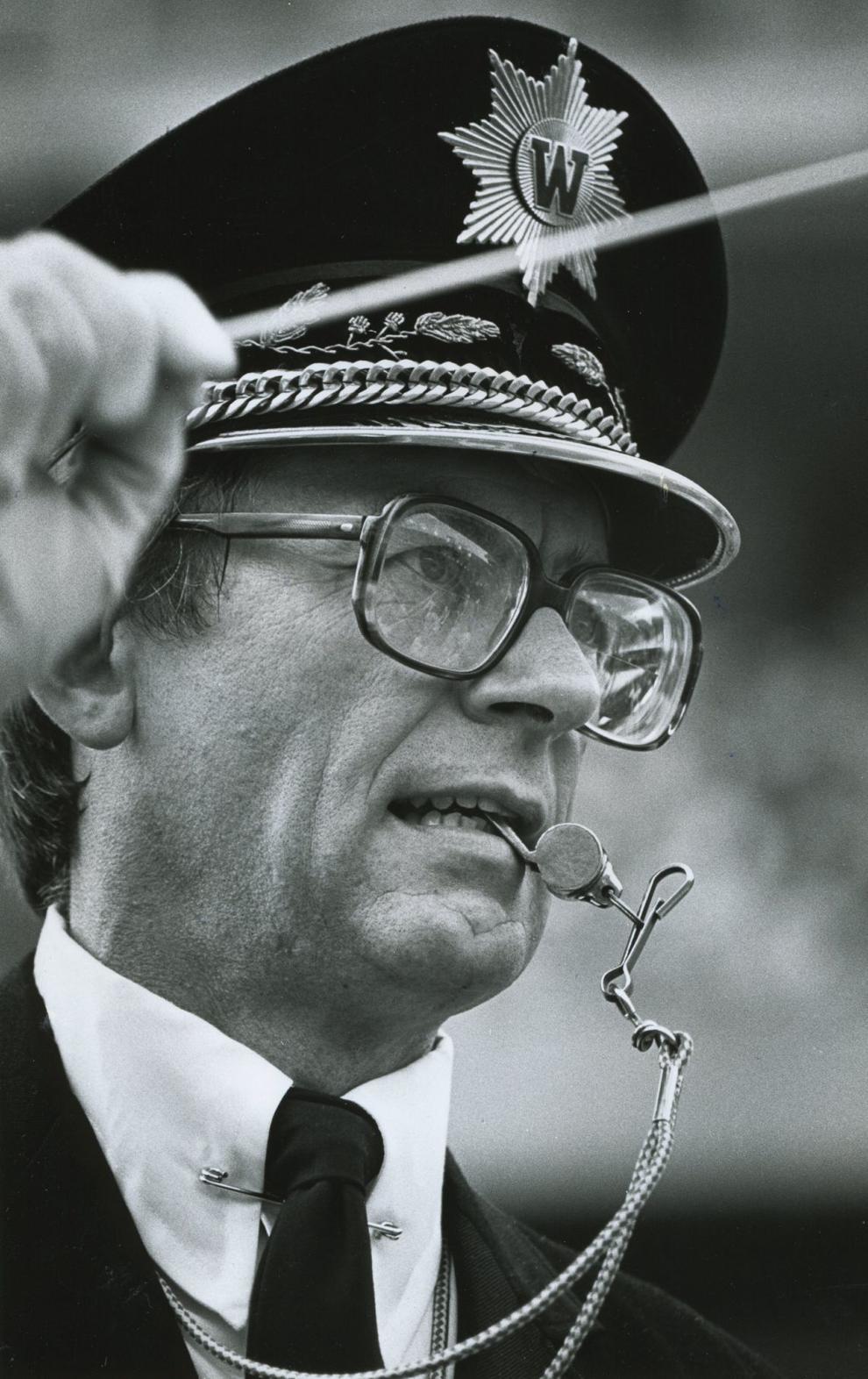 Mike Leckrone 1985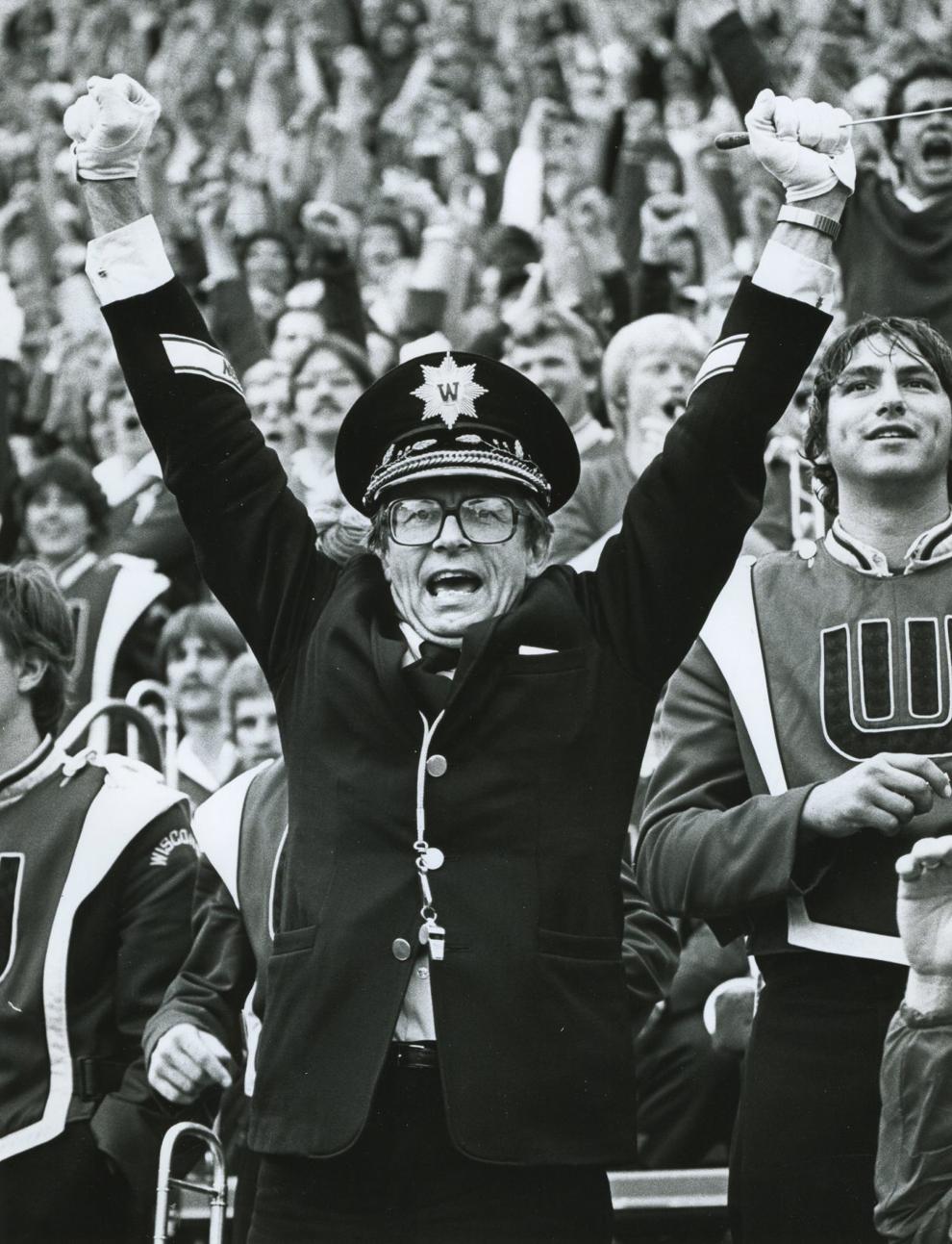 Mike Leckrone 1991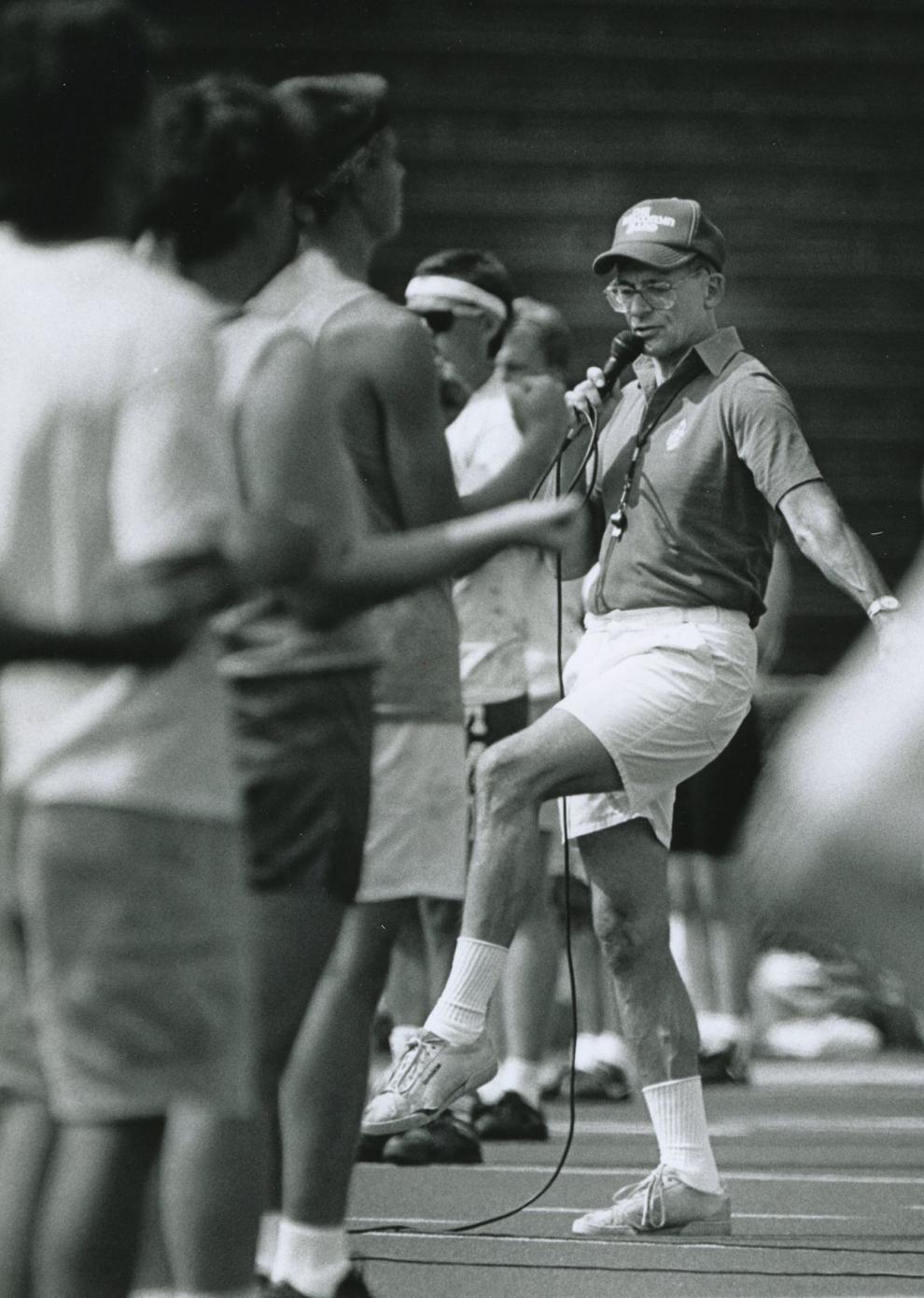 Mike Leckrone 1994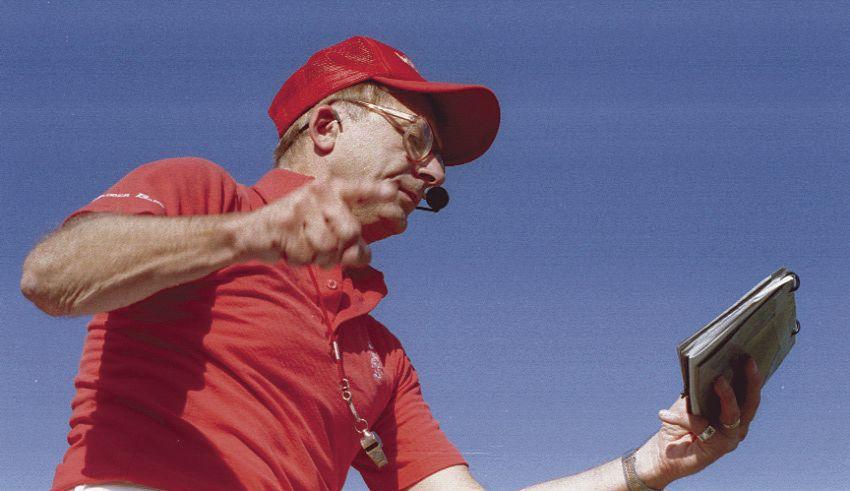 Mike Leckrone 1994
Mike Leckrone 1994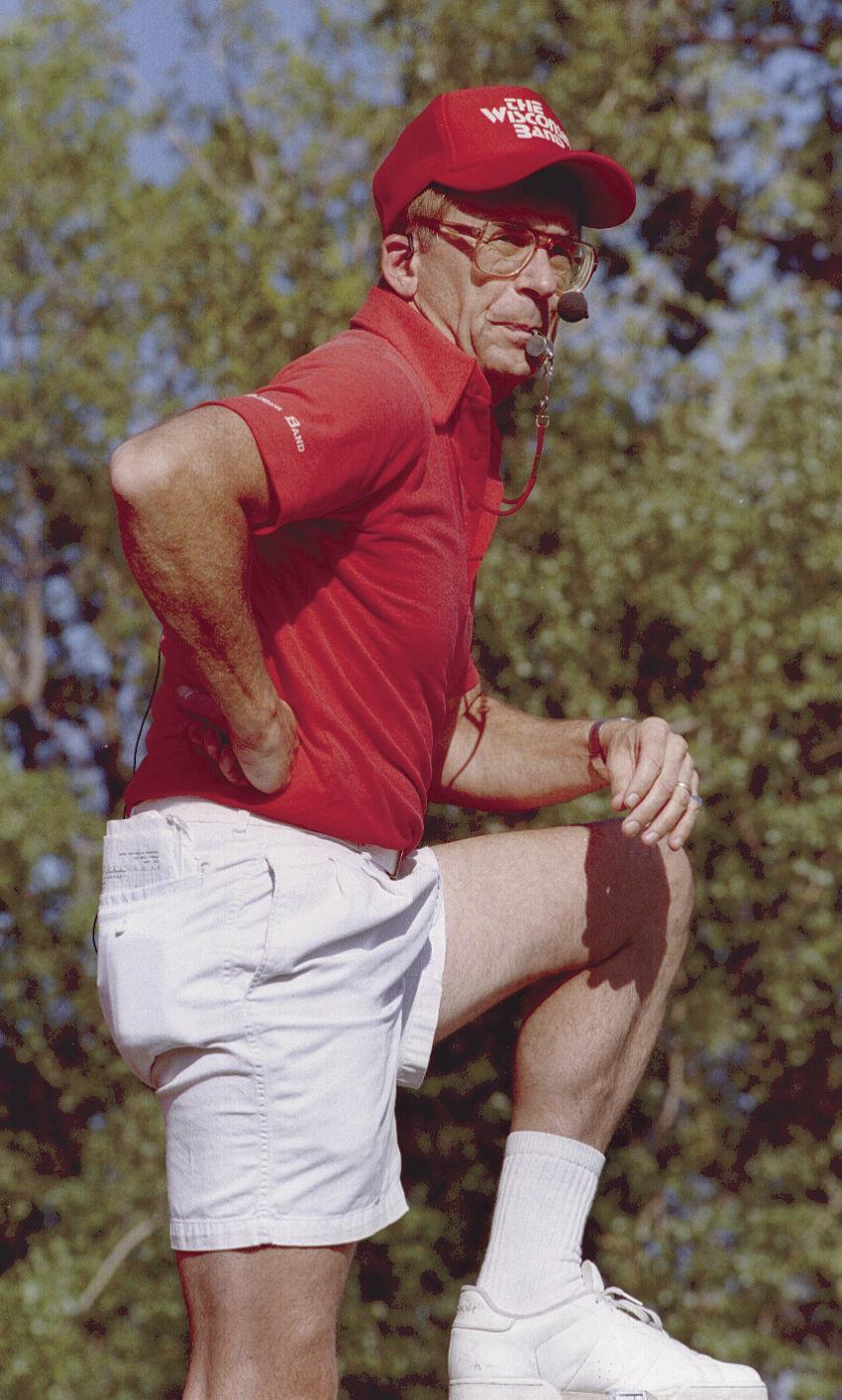 Mike Leckrone 1997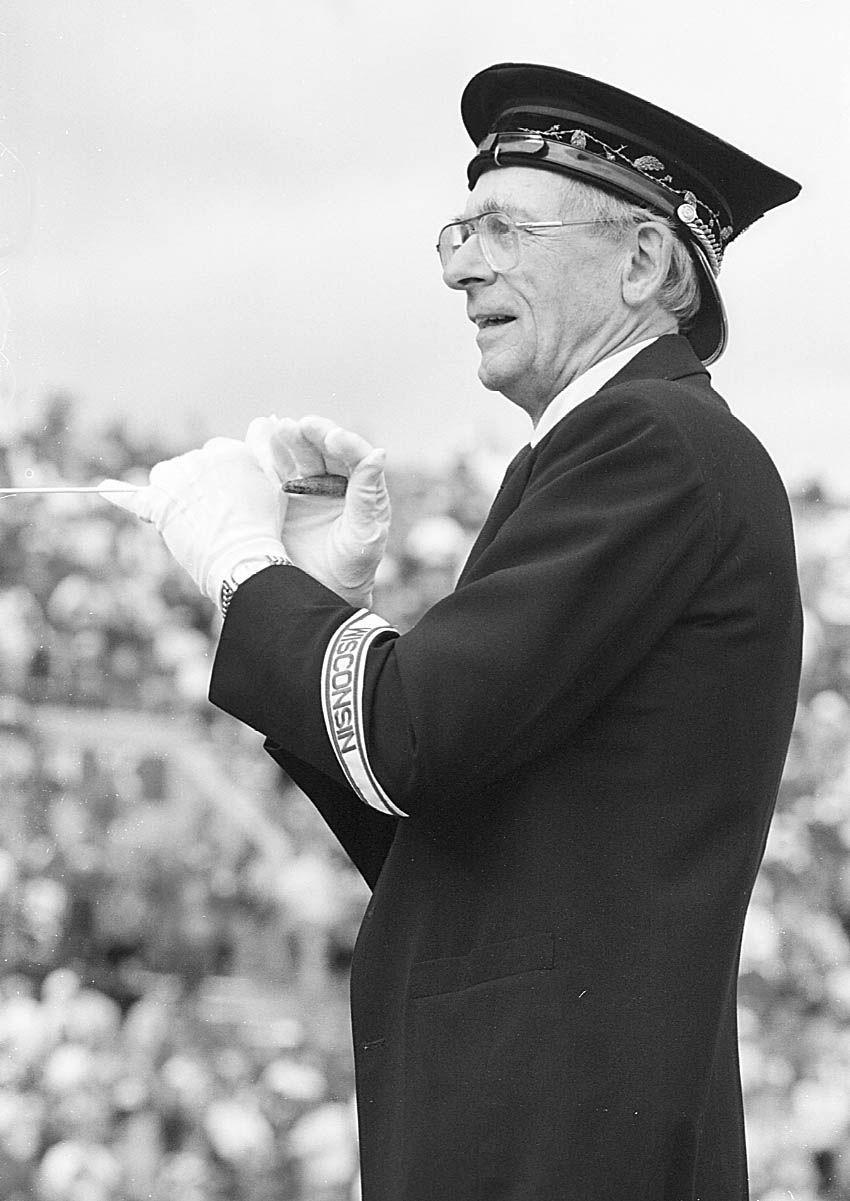 Mike Leckrone 1997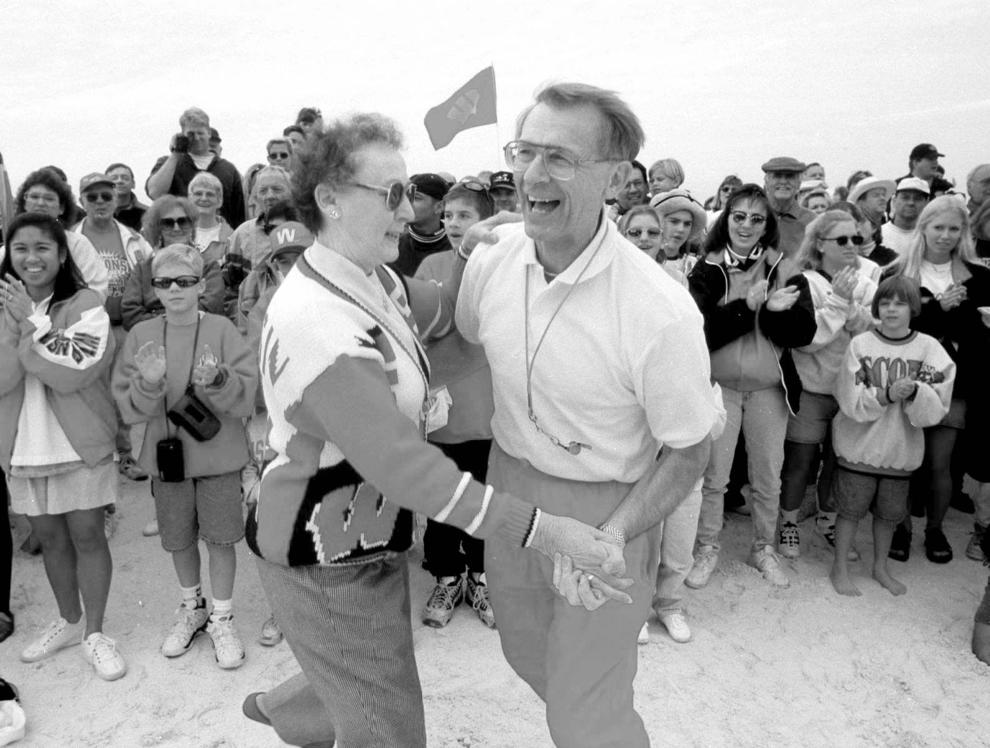 Mike Leckrone 1998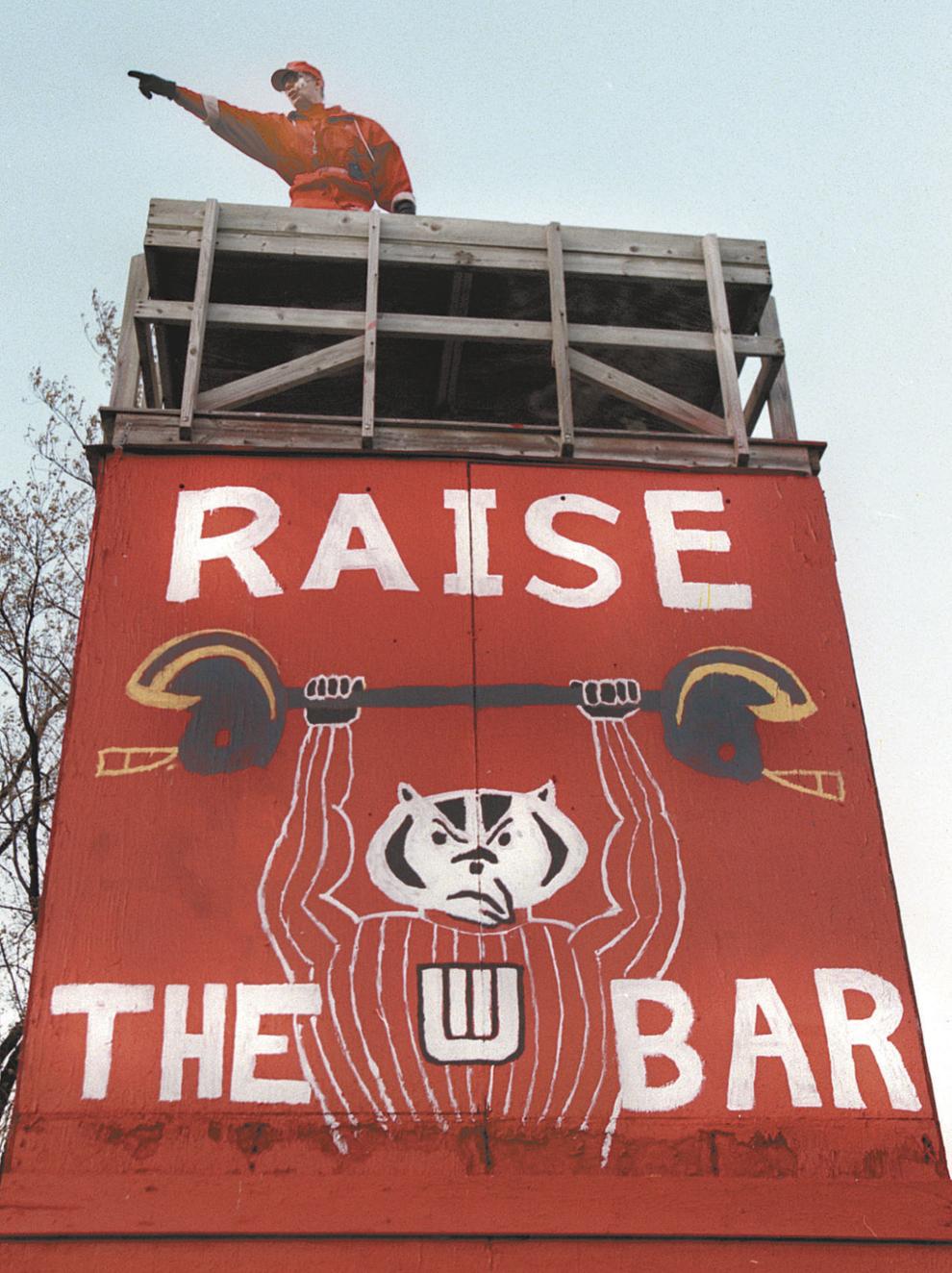 Mike Leckrone 1998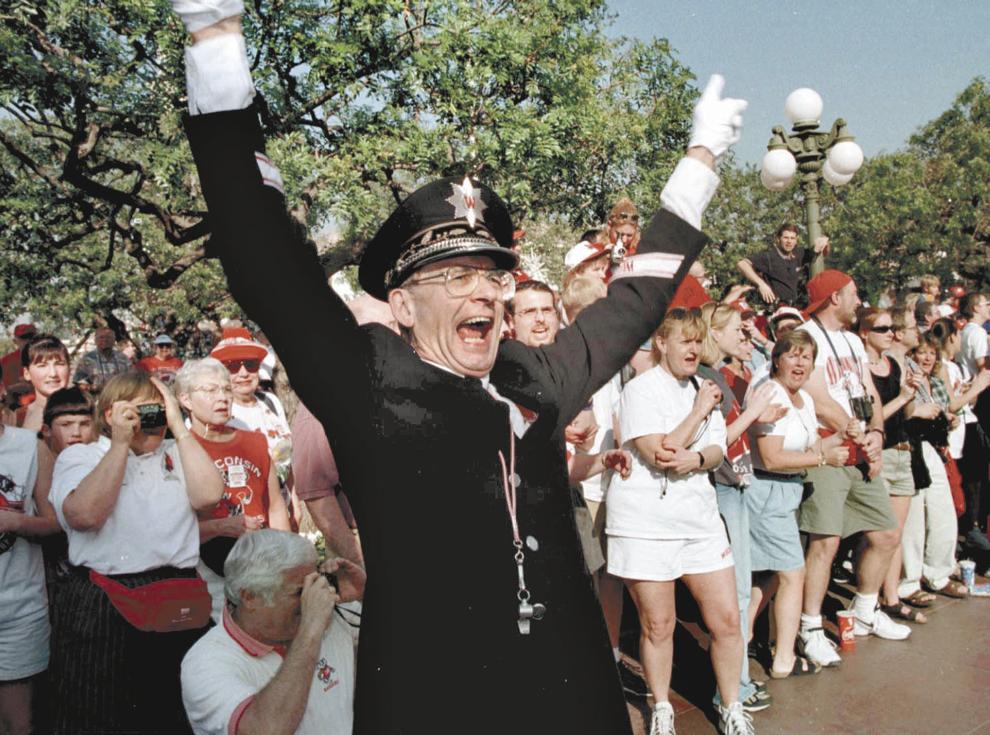 Mike Leckrone 1999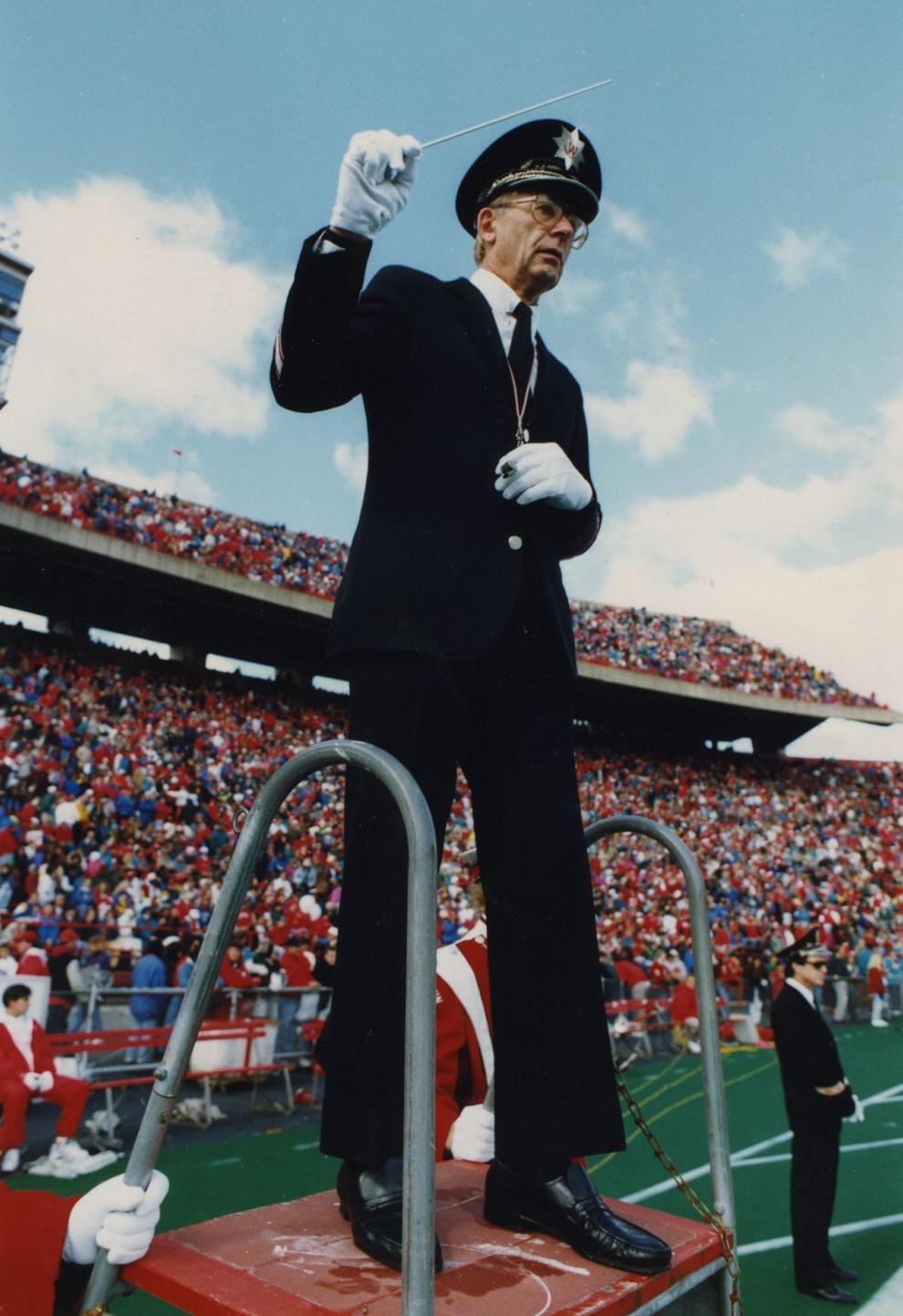 Mike Leckrone 2003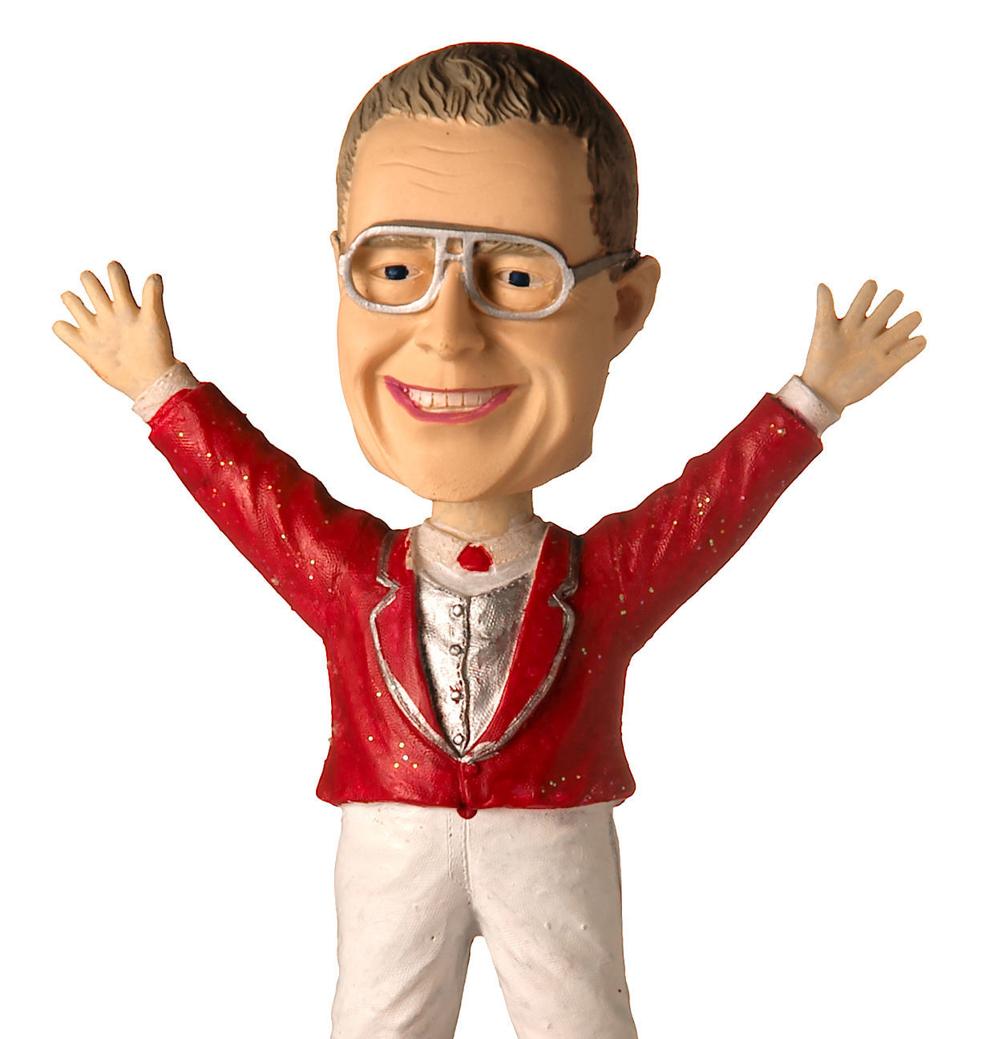 Mike Leckrone 2003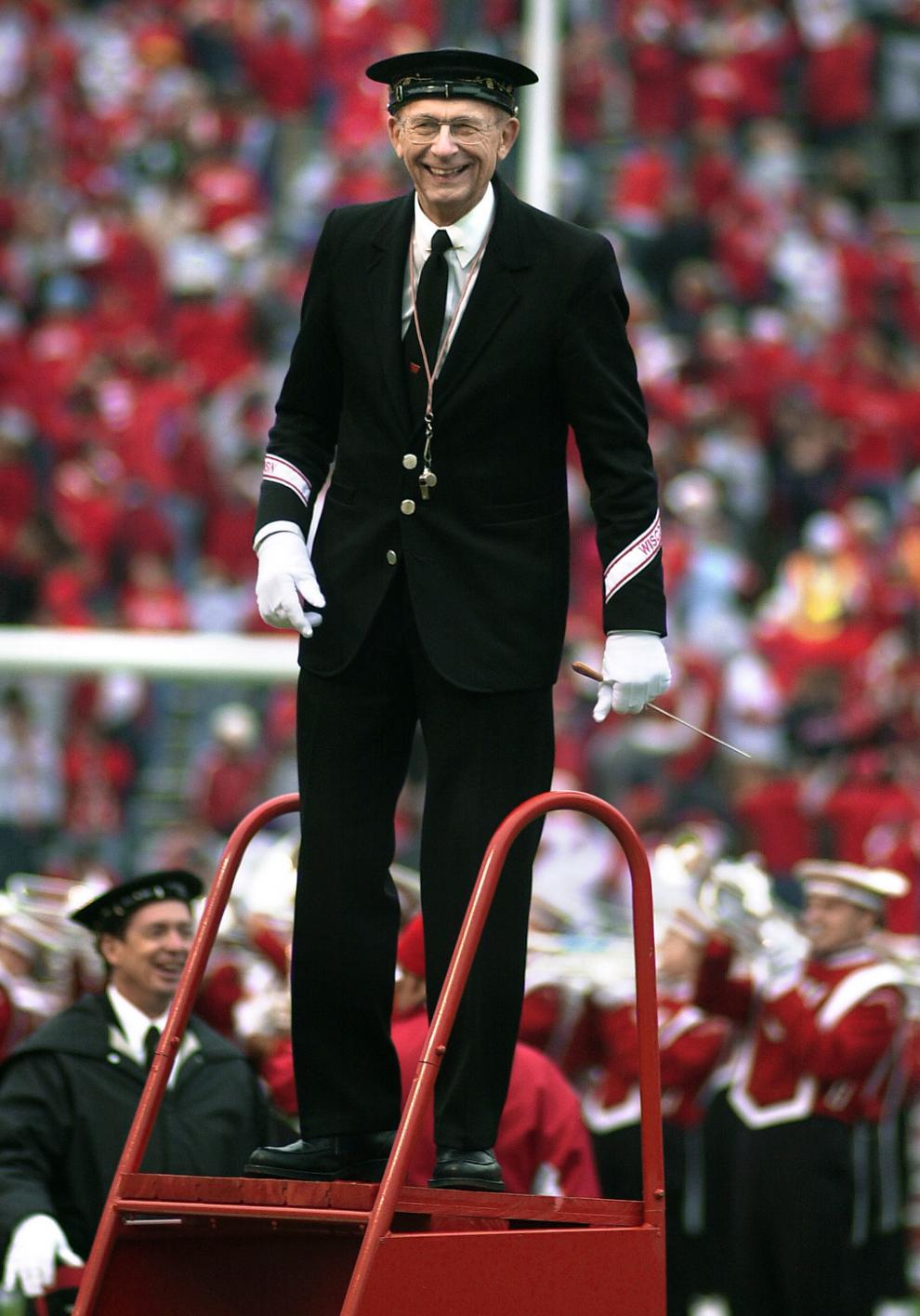 Mike Leckrone 2006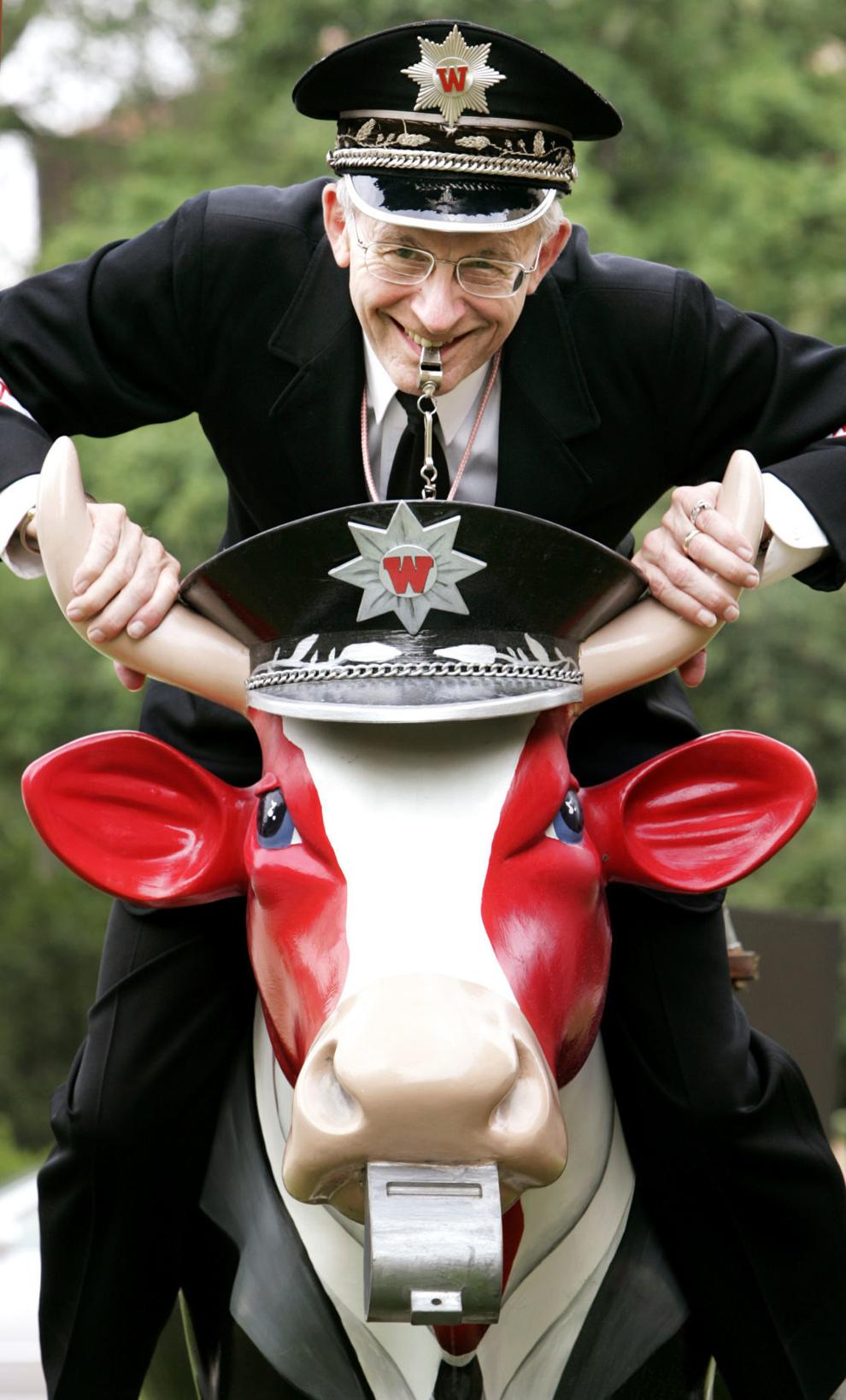 Mike Leckrone 2006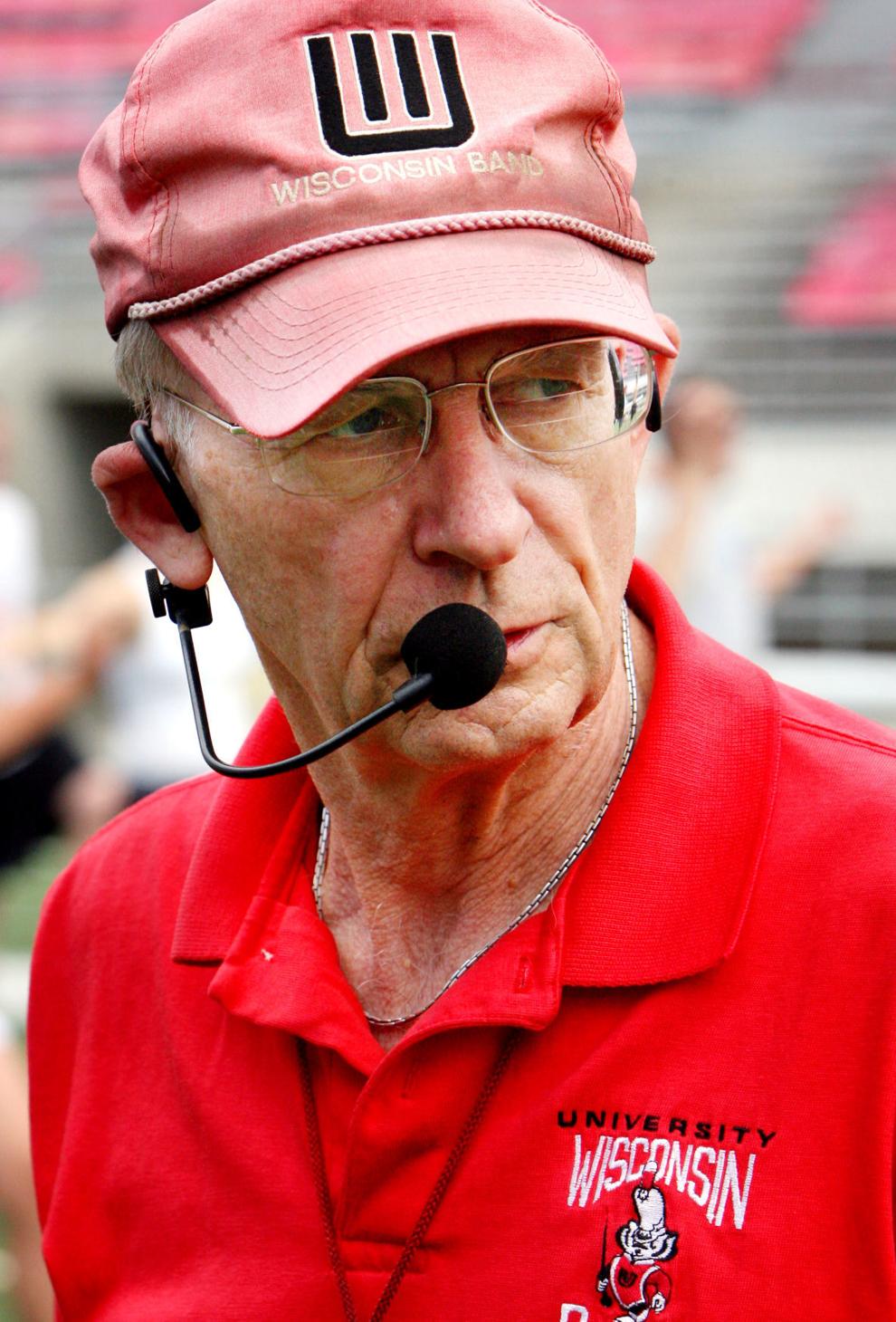 Mike Leckrone 2007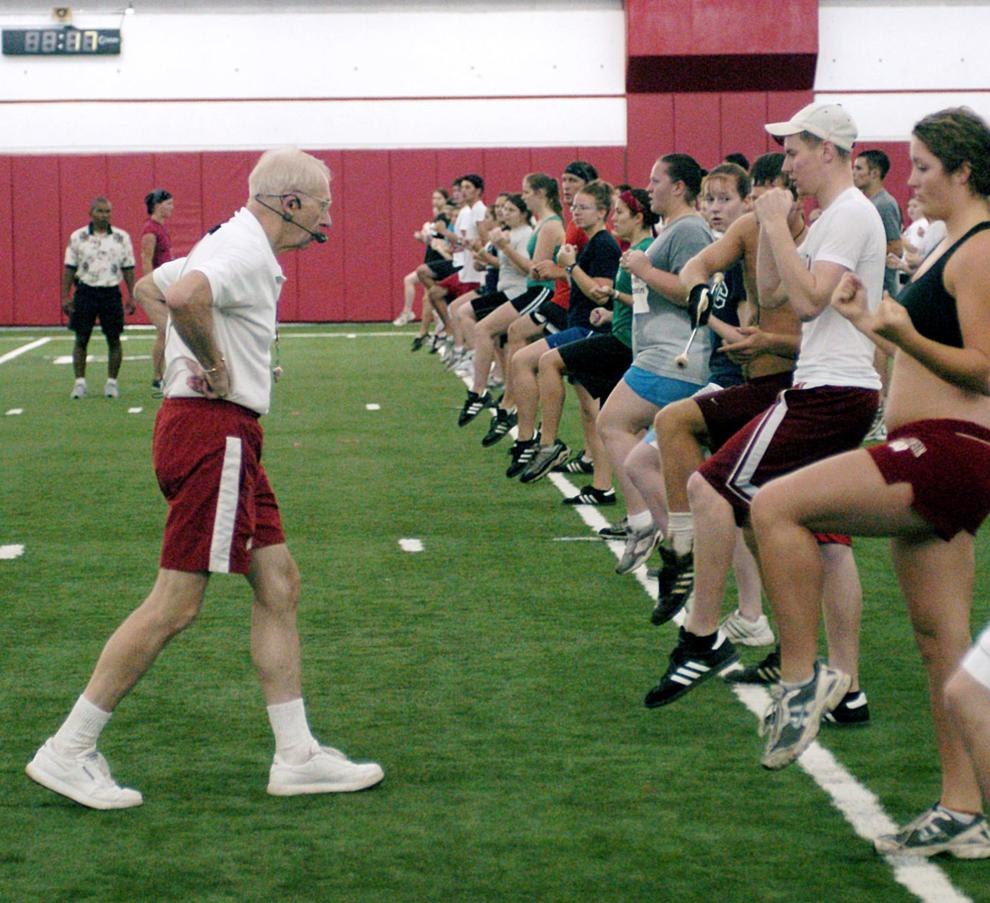 Mike Leckrone 2007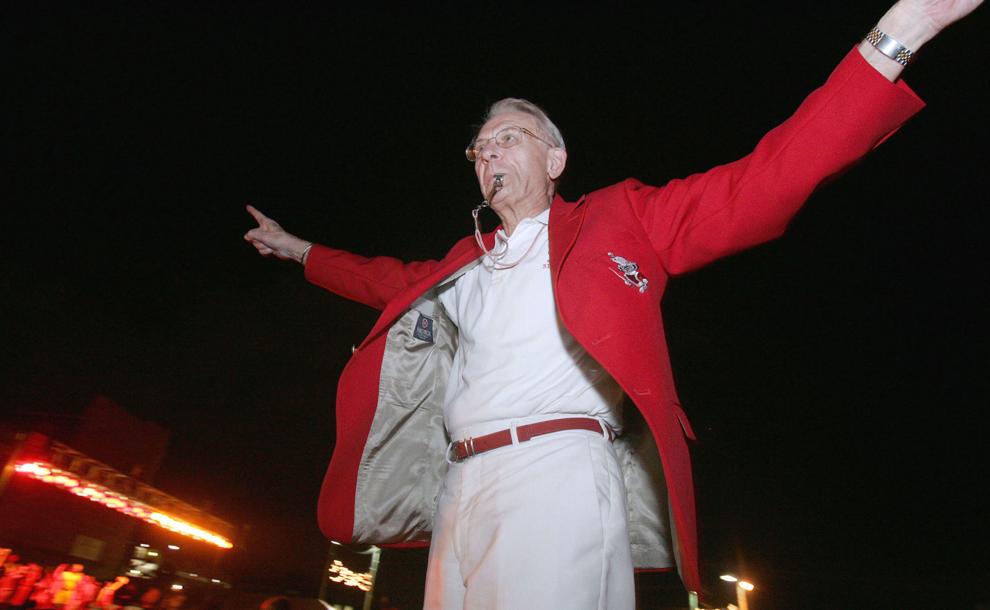 Mike Leckrone 2009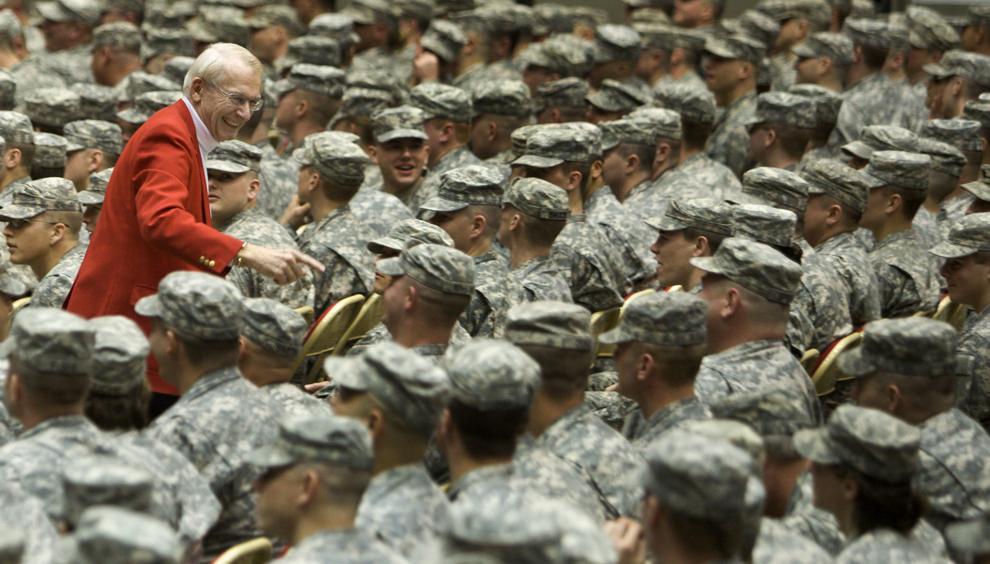 Mike Leckrone 2009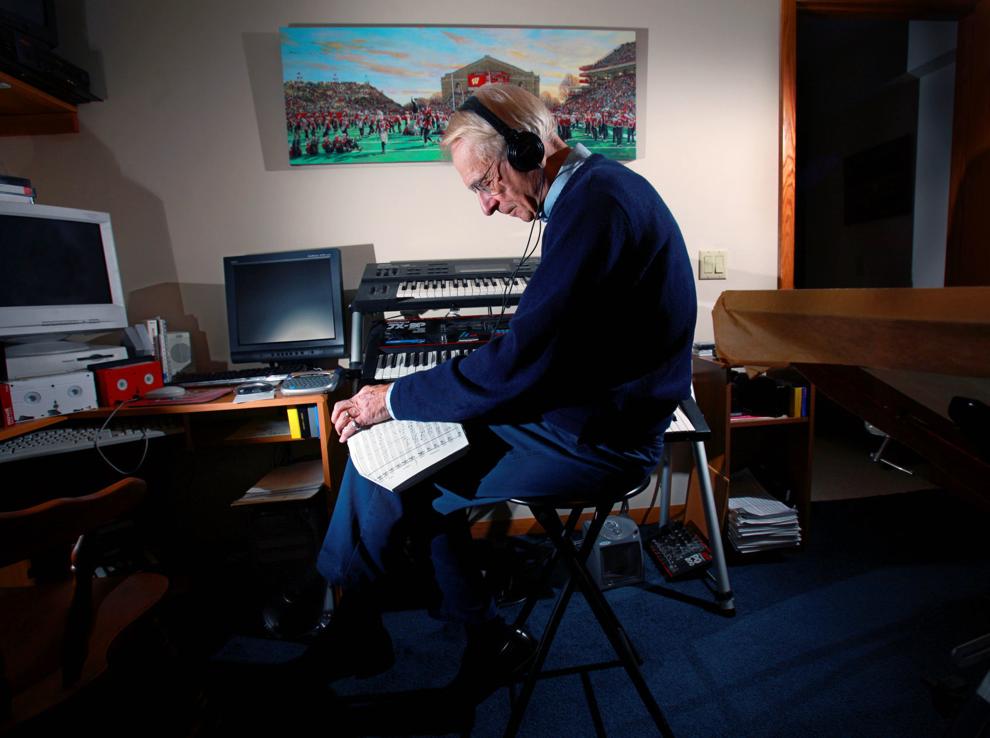 Mike Leckrone 2010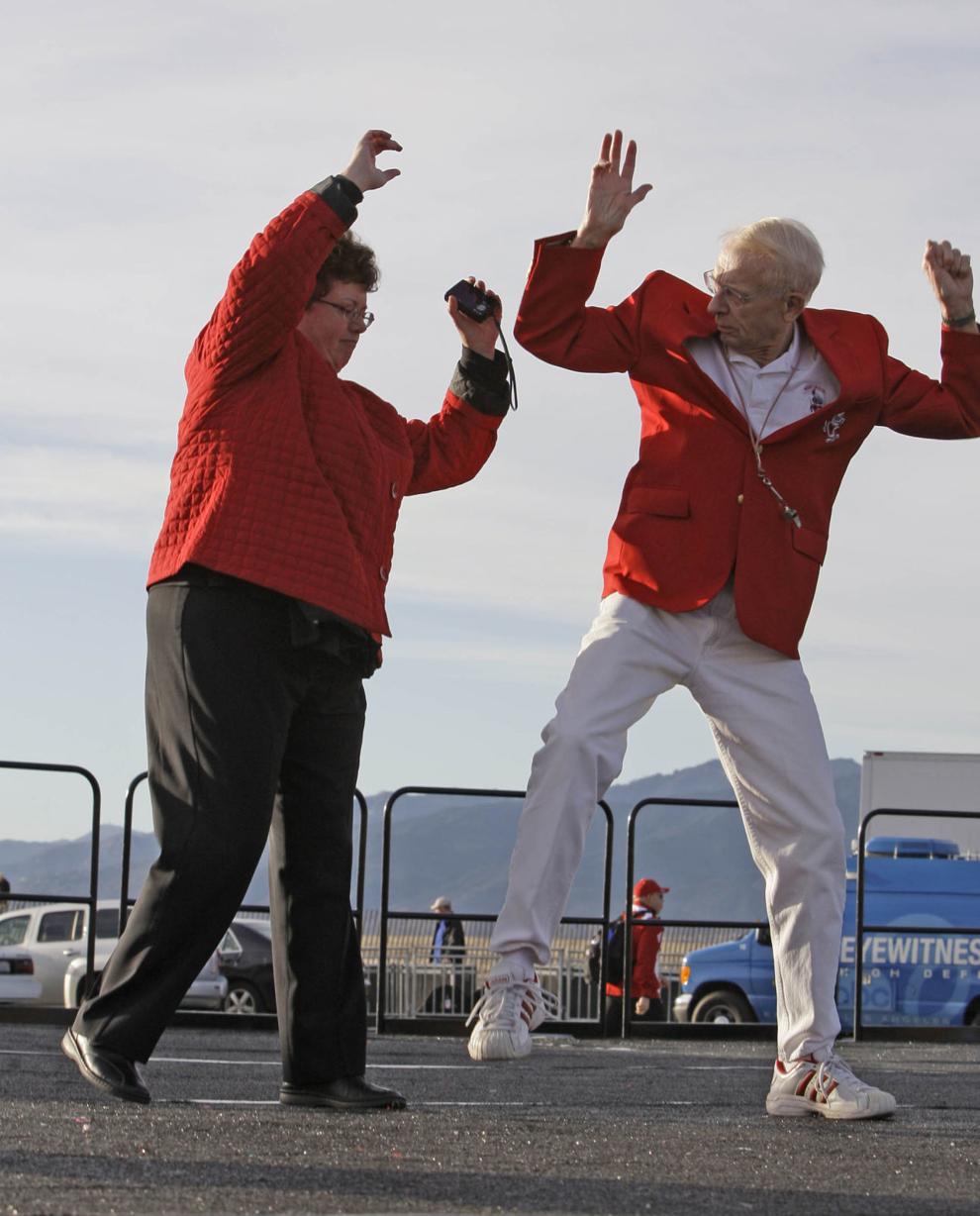 Mike Leckrone 2013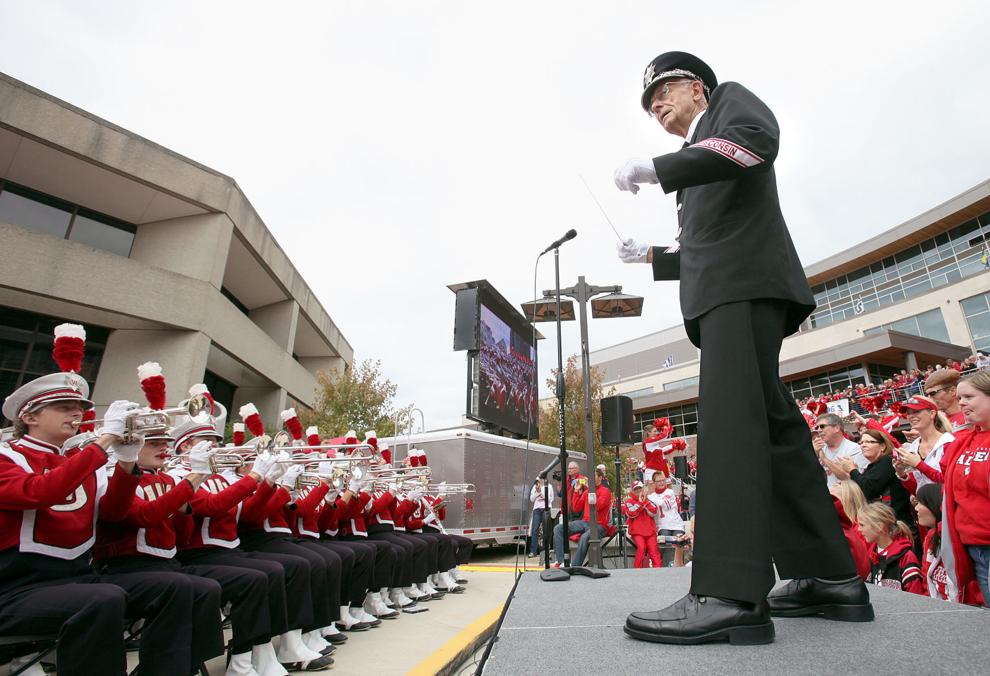 Mike Leckrone 2013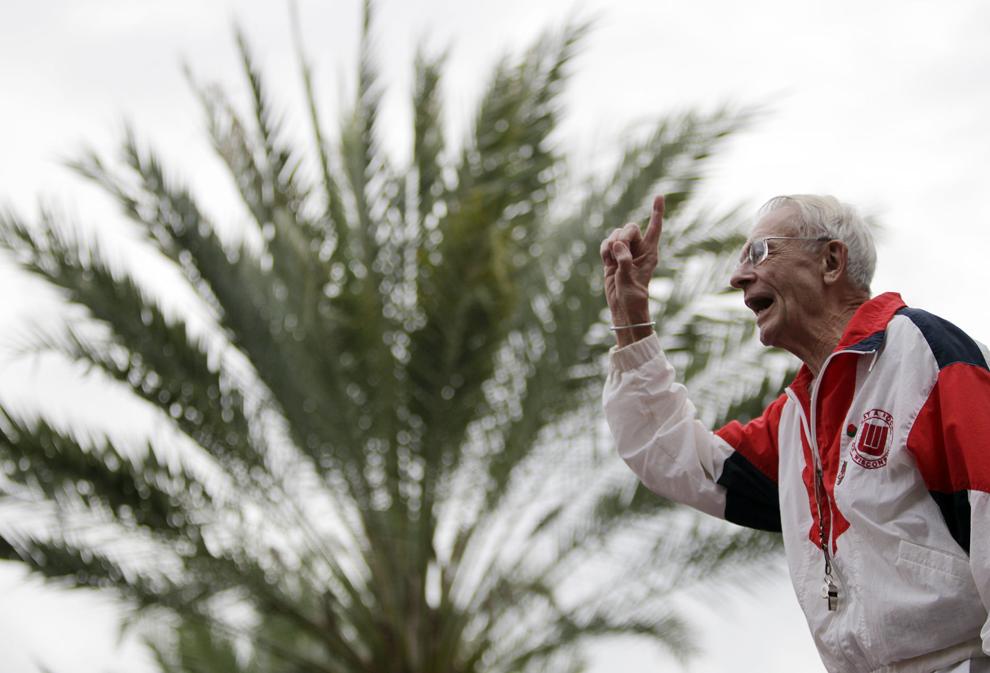 Mike Leckrone 2015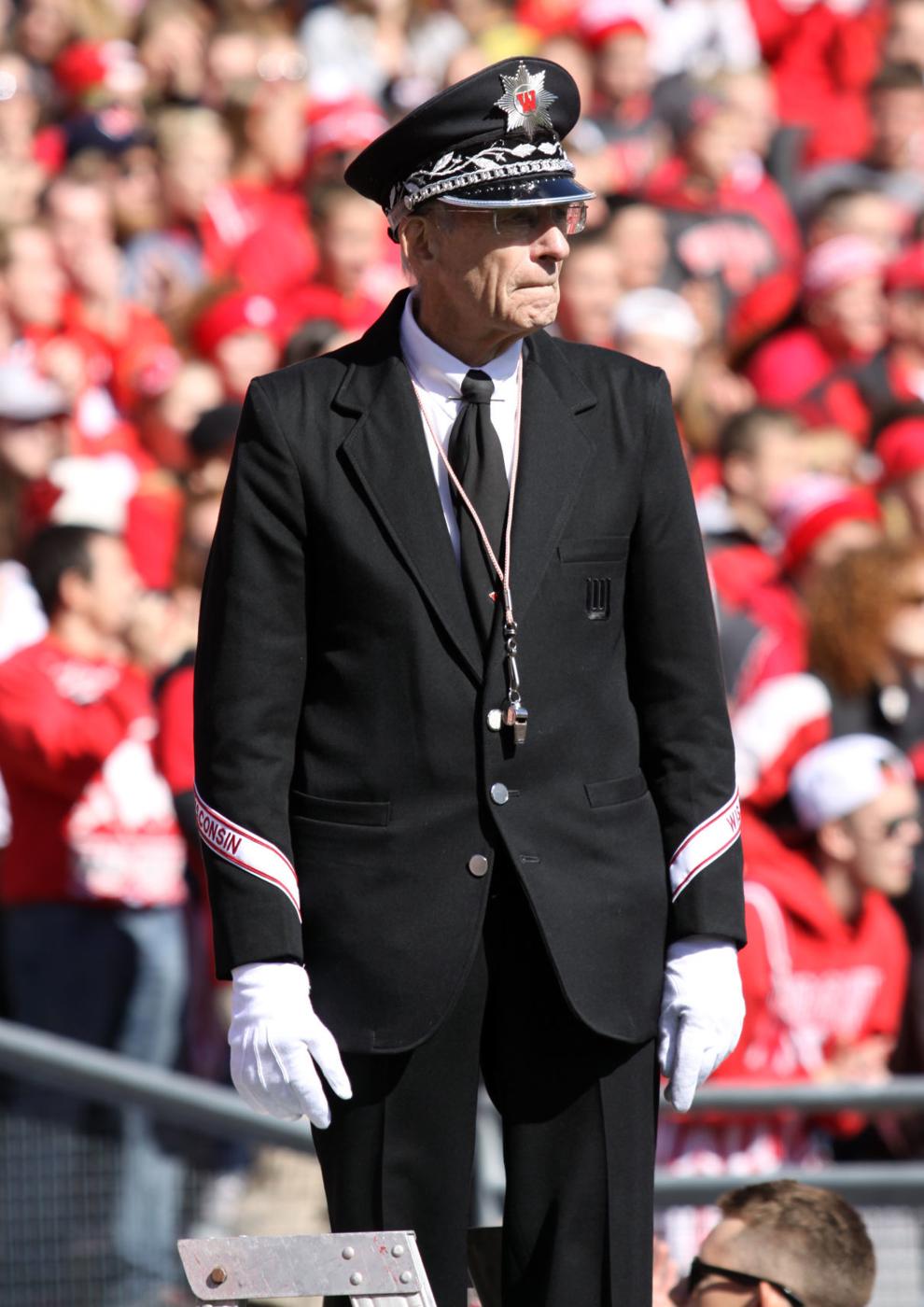 Mike Leckrone 2017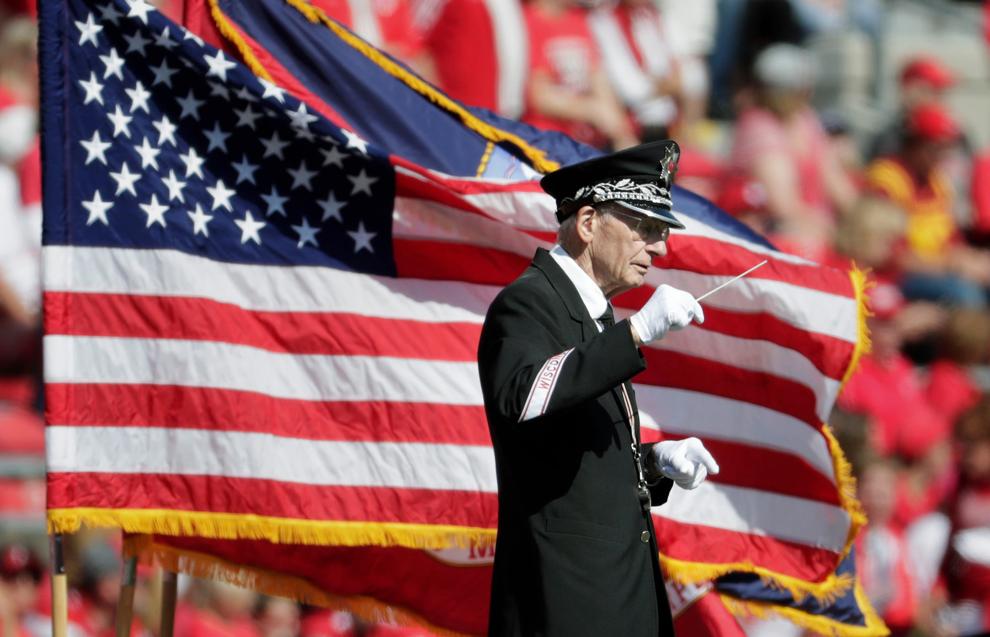 Mike Leckrone 2017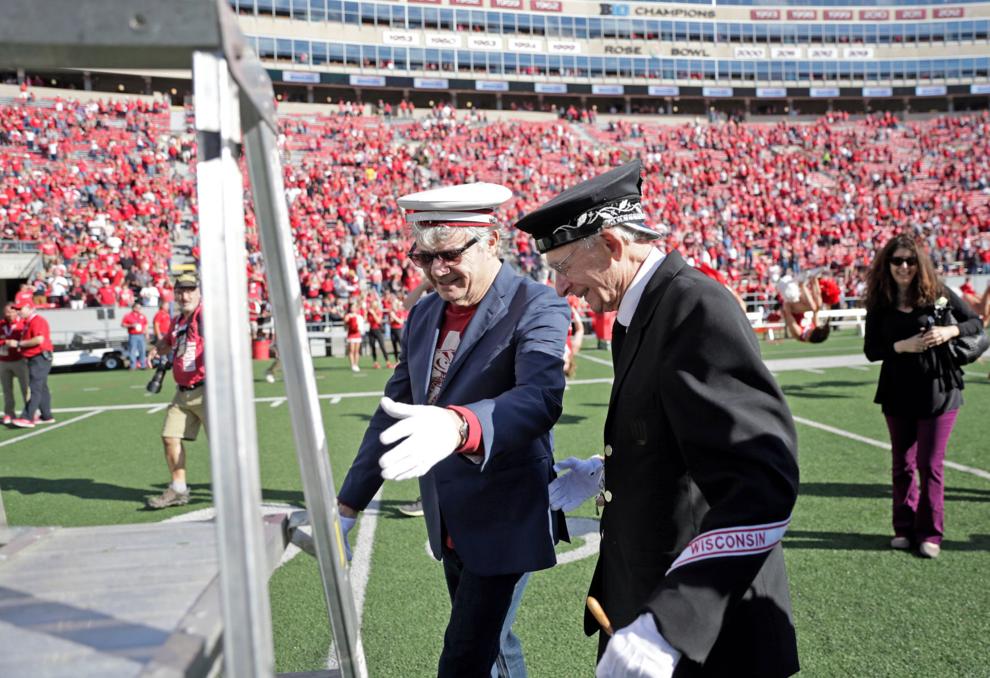 Mike Leckrone 2018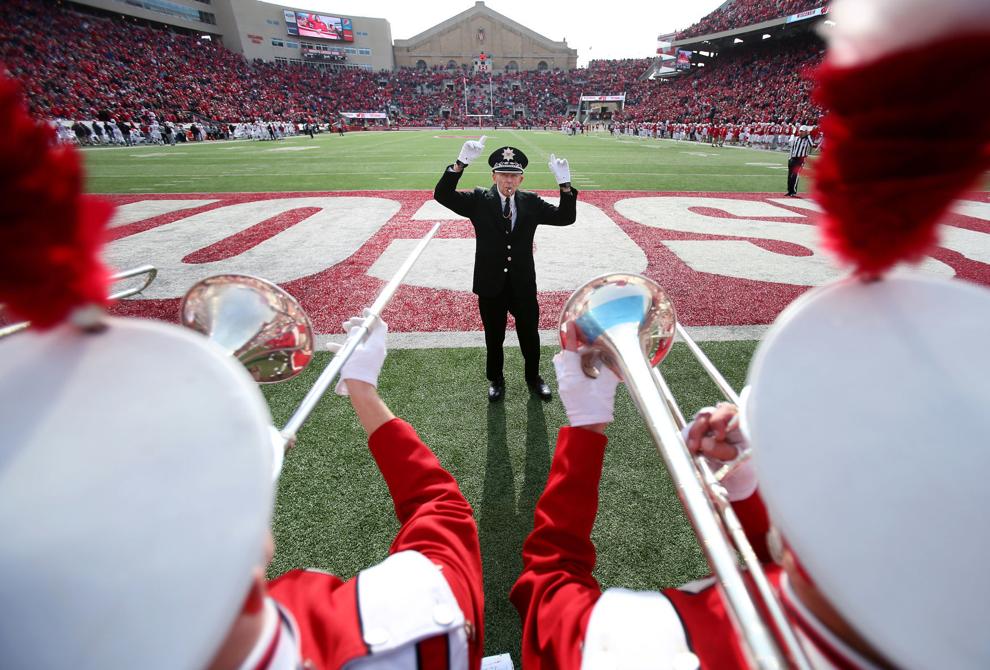 Morning rehearsal, 2018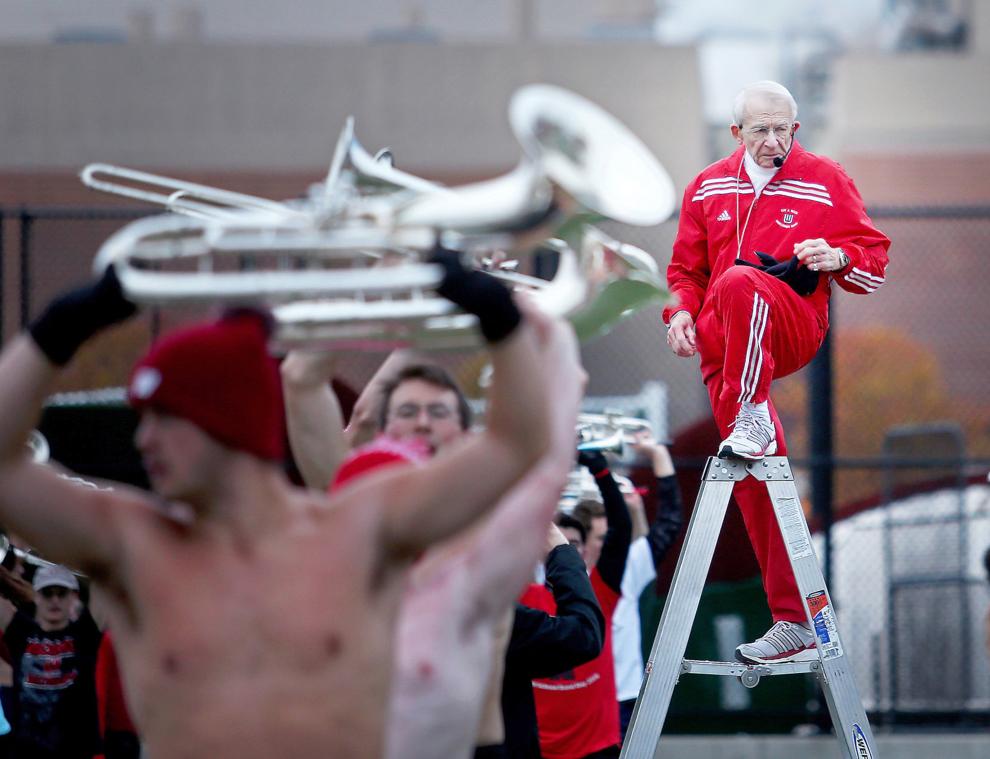 Encouraging fans, 2018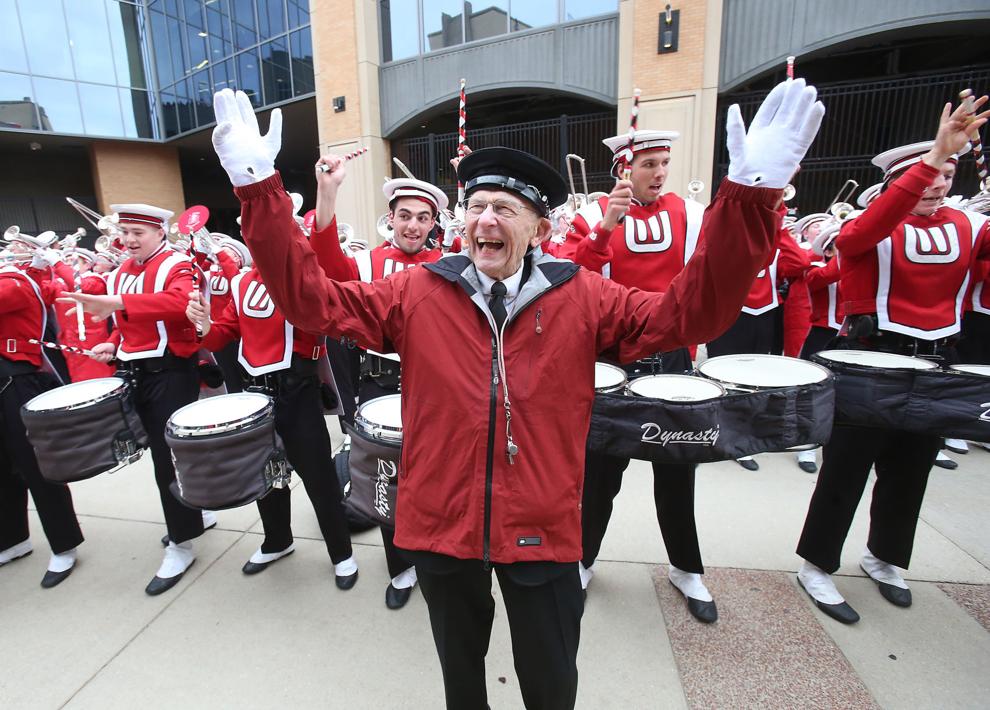 Leckrone on field, 2018