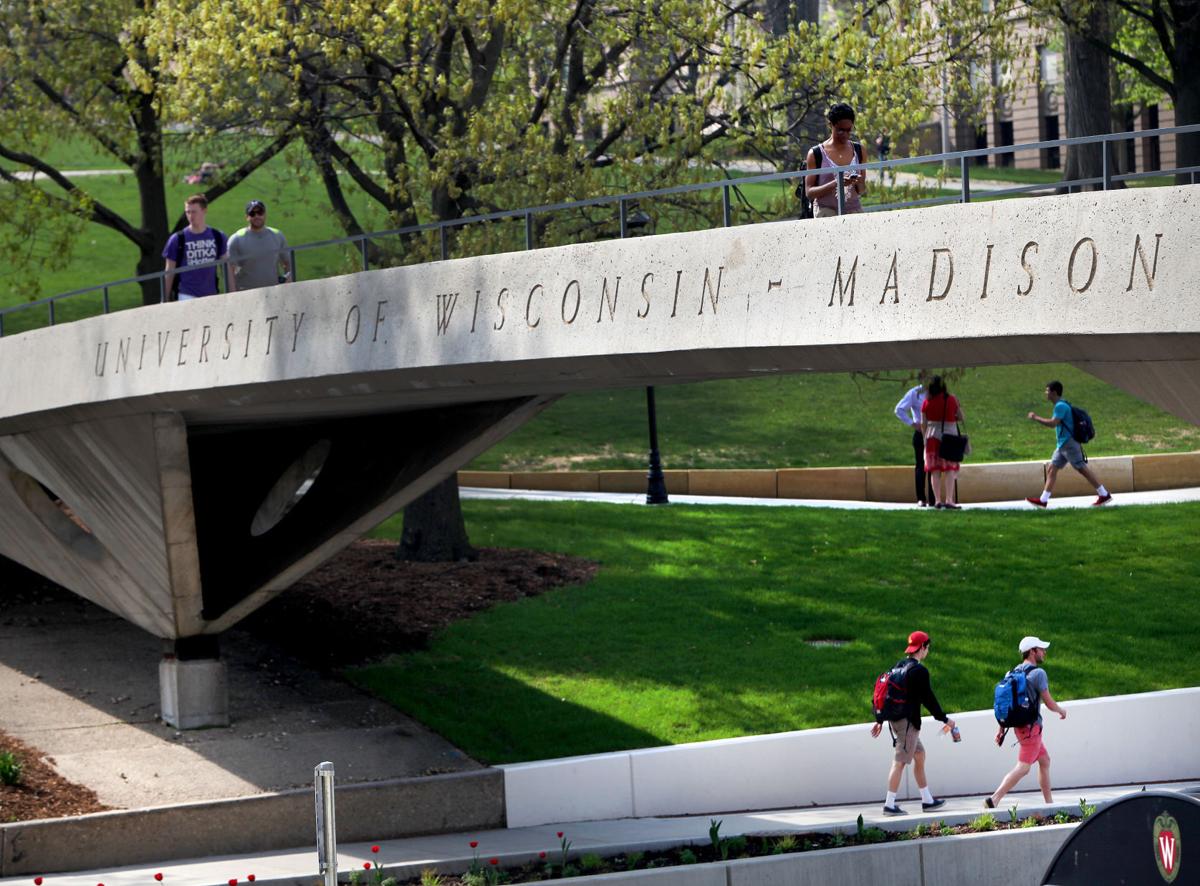 Employees and new students throughout the University of Wisconsin System will soon have to take part in mandatory training on preventing sexual assault and harassment.
UW-Madison has for years required incoming students to take part in sexual misconduct prevention programs, but Cross' announcement means that all new students at UW System campuses, as well as faculty and staff, will receive training.
Students will have to take the online training within their first six weeks on campus, and will get "refresher training" each year, UW officials said.
Employees must take part in the program by the end of June 2017, with plans for additional training every three years. New employees will take it during their first month.
The programs will tell students and employees about "their rights and responsibilities concerning sexual violence and harassment," according to the task force, and aim to "create safe, welcoming, harassment-free campuses and university environments."
Colleges and universities have been ramping up efforts to prevent sexual assault and harassment as a series of high-profile cases and a growing awareness about the problem's scope have led to greater scrutiny of whether administrators are doing enough.
You have free articles remaining.
In October, a UW-Madison student was arrested and charged with sexually assaulting five women in a case that made national news. A 2015 survey of UW-Madison students found that more than one in four responding undergraduate women reported they experienced some form of sexual assault during their time at the university.
And the spotlight on sexual misconduct has not only shown on students.
The same Association of American Universities survey found that 22 percent of women graduate students who experienced sexual harassment said the perpetrator was a faculty member. Just more than half of women graduate students who took the survey reported being harassed.
New training for students and employees was one of several recommendations by a UW System task force on sexual assault and harassment. Cross will present the task force's report to UW's governing Board of Regents on Thursday.
Following those recommendations, Cross said the System will also launch a new website with information for sexual assault survivors on how to report assault and find support. And officials have drafted a new policy on sexual misconduct, which will go before the Regents on Thursday, that they say is a template System campuses can use to create their own policies.
"Our campus communities should be safe and welcoming places to live, learn and work — and there is no room for compromise on this commitment," Cross said. "This report reflects our dedication to addressing the disturbing and persistent problems of sexual violence and harassment in our society, and to identify and implement real, tangible approaches at our institutions to continue tackling these challenges."
The training will cost $68,000 per year, UW spokeswoman Stephanie Marquis said, and will be covered by the System for the first five years.