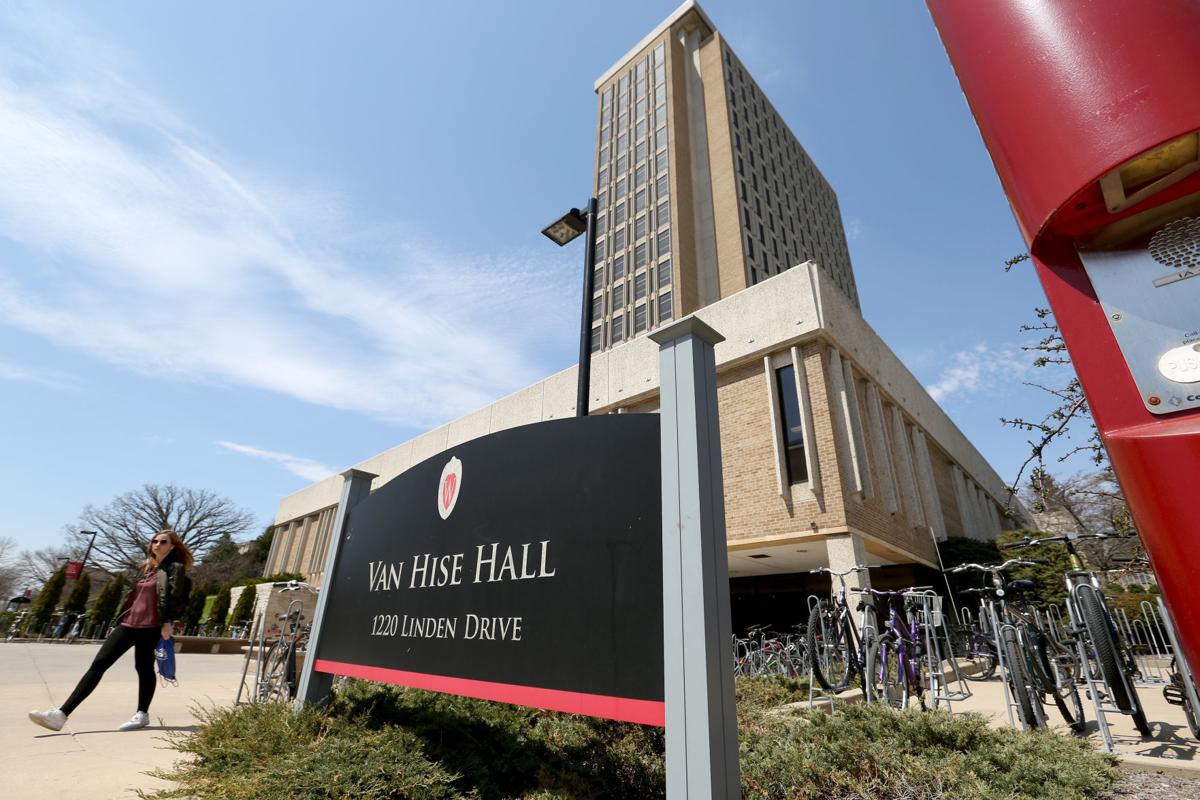 The University of Wisconsin System's presidential search committee is casting a wide net for applicants in not stating a preference for candidates with a doctoral degree, opening the door for a non-academic to potentially lead the state's public colleges.
The committee assigned to select System President Ray Cross' successor held a conference call Friday to go over the job description. Committee members agreed on language that calls for at least 10 years of experience in a "significant senior executive position" and an understanding of public higher education.
University leaders traditionally have come from academia, though some politically appointed governing boards for universities have chosen businessmen or politicians. The strategy has seen mixed success with faculty and staff often arguing that those leading institutions should have experience working at them and others saying that the job has evolved to demand more government and business acumen.
"There are constituencies that feel strongly that it should be only one way, and I think it's wise that we don't add emphasis to that," UW Board of Regents President Drew Petersen said on the call. "Trying to be too precise will perhaps agitate multiple constituencies."
There is no Regents policy or rule requiring a tenured faculty rank or terminal degree for the System's top leadership positions, which aligns with language the Republican-controlled Legislature and former Gov. Scott Walker approved in 2017.
Cross came directly from academia. So did the other two candidates up for the System president post at the time they applied in 2013.

Committee chairman Michael Grebe told other members that he had no preference one way or the other on academic credentials at this point in the search, but that could change when the applicant pool emerges.
UW-Madison professor Eric Sandgren, who attended Friday's meeting, said he had no problem with the approach the committee is taking by seeking applicants of all backgrounds. He said he was pleased to hear multiple committee members stress the importance of the next president having an understanding of higher education.
But Sandgren questioned how well members can assess candidates' understanding of academia and its cultural quirks when only administrators and board members serve on the committee. He said while it's true that most administrators were previously faculty members, their perspective changes because their job has changed.
Petersen appointed himself and eight others to serve on the committee — three other Regents, one student Regent, one former Regent, two chancellors and a provost.
The committee's make-up differs from previous searches that were twice as large and included multiple faculty and staff members, drawing ire from many employees whom the next president will oversee.
Democratic Gov. Tony Evers even jumped into the skirmish, sending a letter to Petersen and Grebe last month asking them to expand the committee.
But Petersen has resisted those calls, saying the small committee will be nimble in a competitive market where multiple state university systems are seeking new leaders.
The committee's lack of faculty, student and staff representation did not come up in Friday's 90-minute meeting, even though documents summarizing themes from the listening sessions noted the topic came up in all of the dozen sessions held to date.
Petersen has said he values public input, pointing to an online portal for employees, students and the public to submit comments about the search.
System officials released roughly 270 comments gathered through mid-January — more than a third of which objected to the lack of faculty, staff or students appointed to the committee.
About a quarter of comments mentioned the need or preference for someone with an academic background or doctoral degree while fewer than 10 comments cited someone with a business background as an essential characteristic. The majority of the comments listed more general leadership attributes, such as a willingness to listen and good communication skills.
A timeline for the search indicates that finalists will be announced in early May with the full board approving a new president later that month. Cross plans to stay on until a new leader starts.